After the caliente performance of Jennifer Lopez and Shakira at the Superbowl, the Latino fever is on the rise with Mamacita, the new Parisian taqueria located in the Grands Boulevards area.
Latino-mania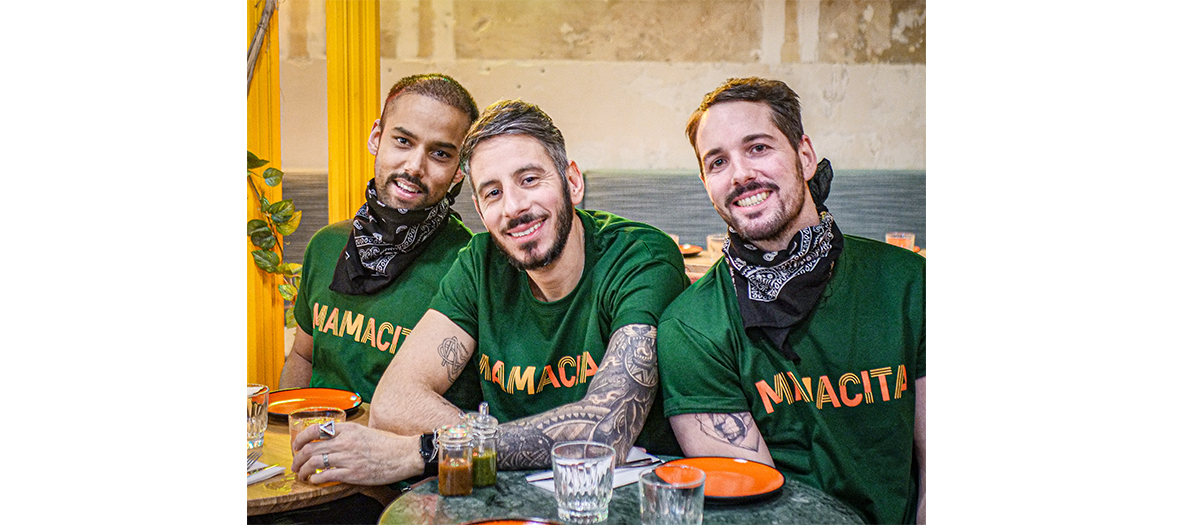 Mamacita was born from the desire of François, Franck and Thomas to start a glam' and trendy tapas, in the lines of cult addresses such as La Esquina in New York, El Pastor in London and Mano de Santo in Sevilla, of which they are all fans. In terms of ambiance, the three associates who all worked in the upscale restaurant business and nightlife know their stuff when it comes to great cocktails and their DJ buddies taking turns on the turntables,Thursday to Saturday from 10:30pm until 2am.
A wrestling ring as dining room !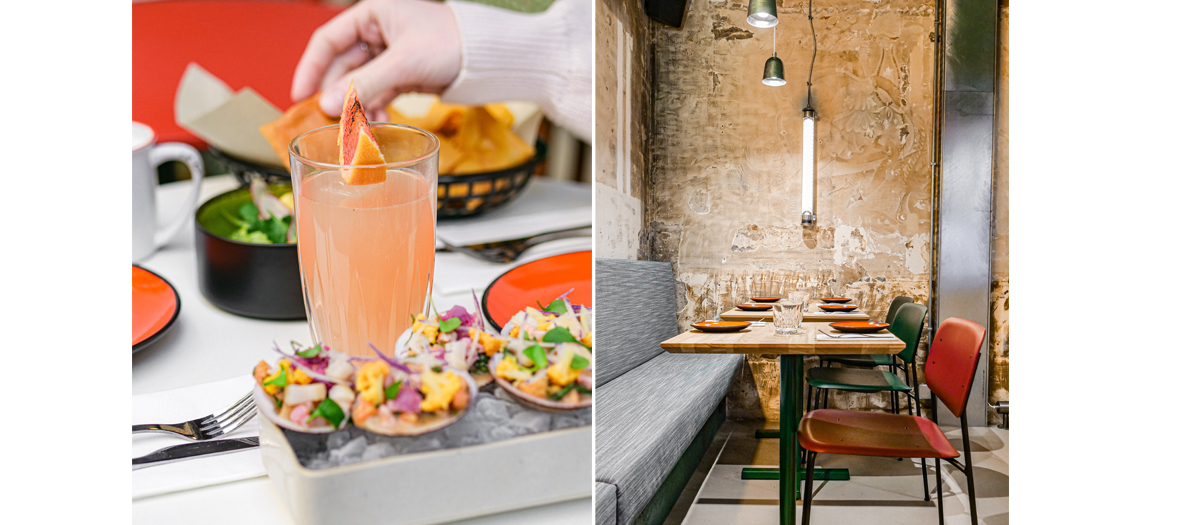 As a cute wink to Lucha Libre, the famous Mexican wrestling discipline, the Cut Architectures agency (Coutume Café, PNY Marais, Le Syndicat) has revisited the place like an arena. Result, the main room is in a circle shae, delimited by construction site metallic structures covered with creeper plants. For the rest, the atmosphere is more joyful and festive than for wrestling, as testify the vibrant colours of Mexico (red, green, yellow), the XXL cactus and the logo in bright neon that stands out on the wall. May the fiesta begin!
Tacos worthy of the best cheffes
In the kitchen, the trio of boys follow the order of a native Mexican, Mariana Becerra Mateos, 24 years old, trained alongside Beatriz Gonzalez (Neva and Coretta). The young cheffe is very at ease with the botanas from her country, starters to share and nibble on with your fingers:a guacamole twisted with mango, torrid cheesy quesadillas and the holbox ceviche, raw sea almonds pimped with grapefruit and leche de tigre, a must (1 plate:  €7, 2 plates: €13, 3 plates: €19).
Go for the tacos, generously garnished, presented open and by the plate, on house tortillas, if you please: marinated pork and pineapple al pastor style ( €9 a pair), gamba shrimp smoked with oak wood (€9) or seasonal vegetables (€7).
Special kudos for the terrific grilled specials—beff, swordfish or veggies— on a Josper oven, the Rolls Royce of its kind ( €12-22). Without forgetting the dulce de leche crème brûlée( €7) and braised pineapple marinated with rum (€9). Que viva Mamacita!
Open Monday to Saturday, lunch and dinner.
Also check out the Mexican restaurant Chilam and Nana Bistrot the fishbar in South Pigalle.