Seafood lovers ahoy, this new fishbar is quite amazing ! And for all the admirers of Anaïs Wachenheim and Nicolas Bellini (ex Justine, Floréal, Chacha), piratery is very finished in their Nana Bistro.
After a first encounter at the Hôtel Amour (of which she became manager), several babies and a first  address at Bastille, the couple has just opened its second Nana in South Pigalle.
In addition to serving very fresh and appetizing dishes, one finds in this nautical bistro the new codes of Parisian cool: pretty plates by ceramist Margot Lhomme, highly desirable hanging fixtures by Julie Lansom, old tiling and friendly bar.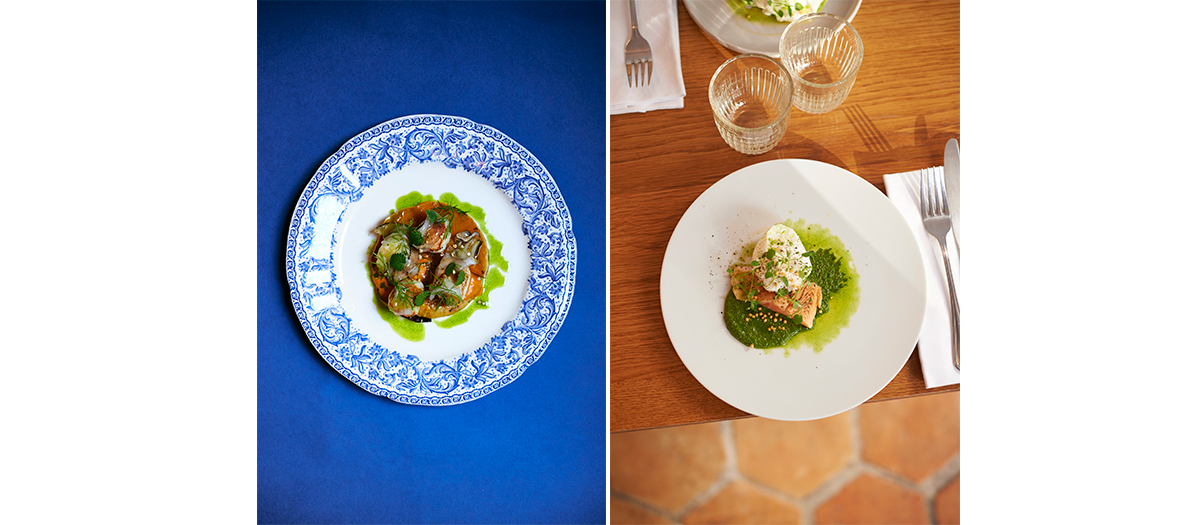 While the menu changes every day according to the catch of the day (privileging short circuits), arrivals and whimsies, chef Vincent Jouyaux sends out a symphony of good products highlighting surf and turf pairings with Japanese.
The evening of our visit: mussels and small shells from Carnac, lemongrass,garlic, pimento (€9), tataki of Galice beef, urchin tarama (€14), Spanish pig, cream of smoked haddock, romanesco cabbage (€24), scallops from Normandy, Japanese curry, chistora, shiitake (€28).All to be washed down with a glass of Pinot Noir (€7) or Chardonnay (€7) before concluding with the divine Breton shortbread sablé, poached pears, sorbet chocolat sherbet (€10). To be noted: the lunch menu: starter, dish, dessert at €23.
Open Monday and Saturday 7pm-11pm, Tuesday to Friday noon-2:30pm and 7:30pm-11pm. Closed on Sunday. Reservations suggested.
Also discover the best cantinas for twigs on a diet and the the star Dinard… seafood bar in Paris.