And when we say the best in Paris, we really mean it. Their famous recipe of lobster al pastor enabled Juan and Lucia to win the tacos contest organized during the last Que Gusto festival, an annual event dedicated to Mexican gastronomy in Paris.
A highly deserved reward, that encouraged the passionate duo to transform son food-truck into a pocket taqueria in the Marais.
Here you eat with your fingers. Start with the house chips, to be dipped in a terrific guacamole du (€9.50) and marvellously natural cheesy quesadillas (€6) or upgraded with chorizo (€7). A nice warm up before digging into the house tacos made with fresh products and spiked with spices used on the Maya Riviera.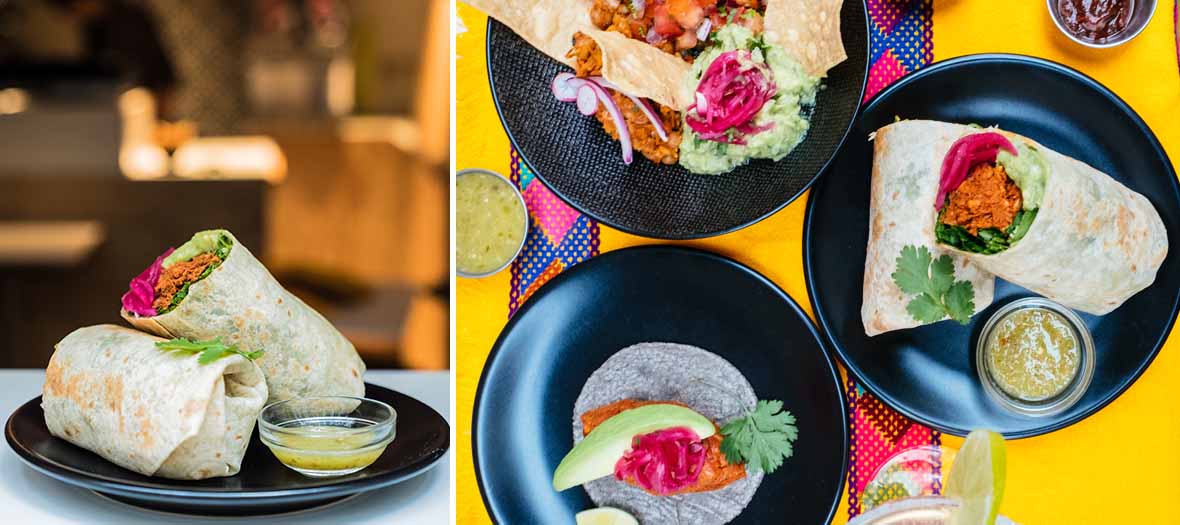 In our top 3: the lobster taco, that lives up to its award, with guacamole and a divine salad of roasted pineapple (€12). The one with shredded pork (€5) and the vegetarian with chick peas and avocado sauce (5€). In total, 7 wild recipes.
We also like: the bun sandwiches (€12-14), also available as take-out.
To be noted: Chilam is present at Ground Control and a new address will be popping up at Bastille. Arriba !
Also discover the new vegan restaurant in Montmartre and the Takaramono restaurant.