You never read The Truth About the Harry Quebert Affair? Published in 2012, this best-seller of 670 pages, signed Joël Dicker, sold more than 3 million copies, translated in 40 languages and highly awarded (Grand prize for the novel by  the Académie Française, Goncourt of high school students). Enough to spark the interest of all the Hollywood heavies. Italian producer Fabio Conversi strived for three years in order to nab the book rights. "Luc Besson, Steven Spielberg, Ron Howard… The entire world wanted them!" And, it's film director Jean-Jacques Annaud (The Lover, Seven Years in Tibet, The Name of the Rose) who won the jackpot with episodes of 52 minutes for a budget of 37 million.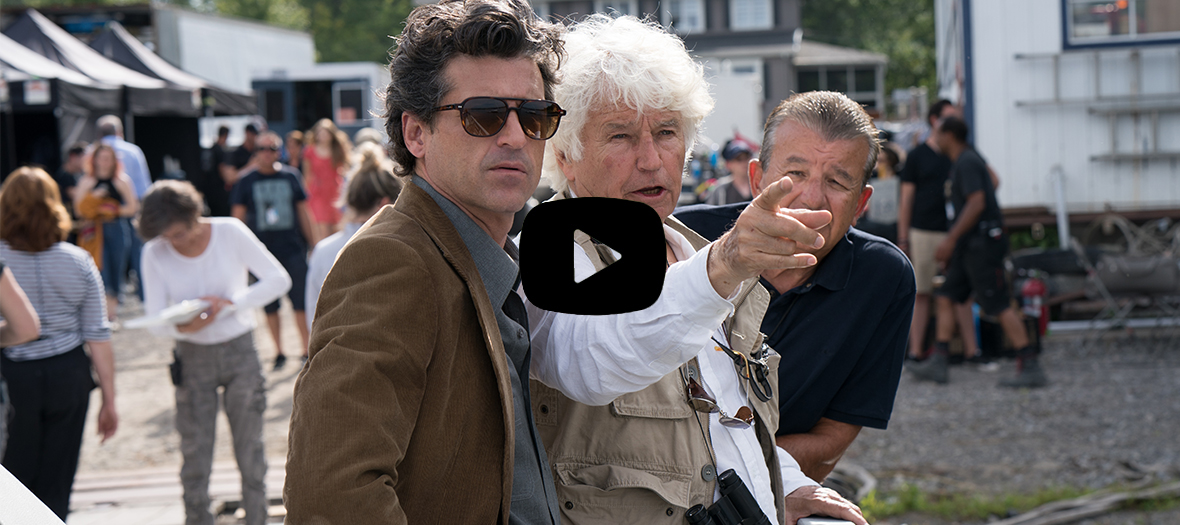 The pitch that hooked the entire planet
You bypassed the phenomenon? No panic, here is the recap. The story begins in 1975. Harry Quebert, a famous New York author exiled in a forsaken corner of Maine falls for the charms of the pretty Nola Kellergan, 15-years-old. Back towards the future: 33 years later, while he is receiving the visit of Marcus Goldman, his former student and a young writer looking for inspiration, the remains of Nola's body are found in his garden. Convinced of his mentor's innocence, Marcus moves in with Harry, the presumed and incarcerated assassin, to lead his own inquiry, delving into a more than troubling past.
We like: Suspense, rebounds, a worrisome ambiance, revelations and flashbacks…  filmed in Canada with more than 230 décors, this super slick adaptation sustained by Joël Dicker sets forth all the ingredients that are behind the success of the original work. In short, fans will not feel out of sorts. All the more since the intrigue is backed up by a high-end distribution: the dashing Ben Schnetzer, the luminous Kristine Froseth or Damon Wayans Jr. But let's be honest, the nugget of the casting is elsewhere.
The big comeback of Dr McDreamy
You missed him also? Three years after slamming the door of Grey's Anatomy after a clash with show-runner Shonda Rhimes, Patrick Dempsey signs a very noticeable come-back. He even bypassed Ryan Gosling, initially considered for the part. To incarnate this character, who alternates between being 35 and 67 years old all along the narration, the 52-year-old actor spent long hours every day with the set's makeup artists. A mature role for the comedian, who really takes his revenge.
Verdict
Is the series really worth it? A thousand times yes. A spine-chilling thriller with superb images, that is sure to captivate even those who are not familiar with the works of Dicker. A grand spectacle!
10 x 52 minutes
The 21st of November at 9pm on TF1