Less is more. Such is the fashion statement of the inside-track Parisienne. And it's not the Saint Laurent tuxedo nor the Sonia Rykiel sailor top that will say the contrary …
So when the darling jewellery brand of fashion editors reinvents iconic pieces of the Parisienne with its "Essentiel" collection, we clap loudly !
Imagine enhanced basics that will surely awaken all the indispensables of your wardrobe with pure lines and noble materials— all 100% green and sustainable… Gold and diamonds, mounted with a highly sophisticated simplicity that conveys the unique and coveted allure of Parisiennes…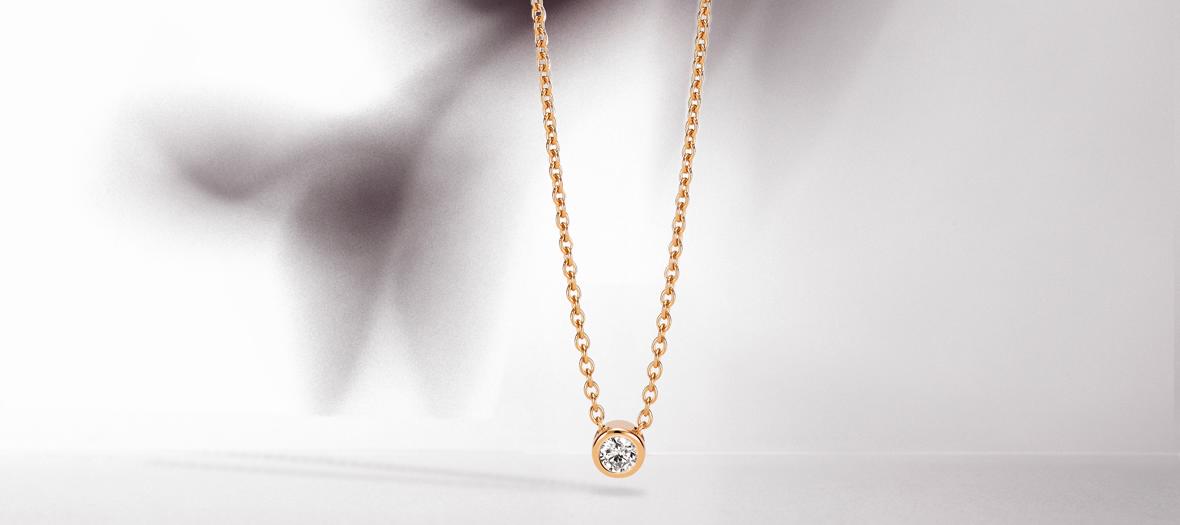 The choker (490€), in chain and diamonds, really sets off a tuxedo jacket and a white t-shirt or a simple cashmere worn close to the skin.
Another ultra-desirable must-have (590€) miniature hoop earrings inlaid with a very Caroline de Maigret diamond, superb with a messy chignon… This deliciously rock classic will become your next fetish.
We also like: their band ring in yellow or white gold inlaid with a superb diamond (490€). On a pretty nude or manicured hand: here is a really showy couture piece that  that one keeps for life.
The new "Essentiel" collection. All the info on www.ordumonde.com.