They charmingly embody the effortless elegance of the Parisienne. Polène bags have become an icon of French style, and stylish girls are snatching them up to Japan and Korea . Ultimate joy: the label's it-bags now have their own boutique , a superb location a stone's throw from the Stock Exchange.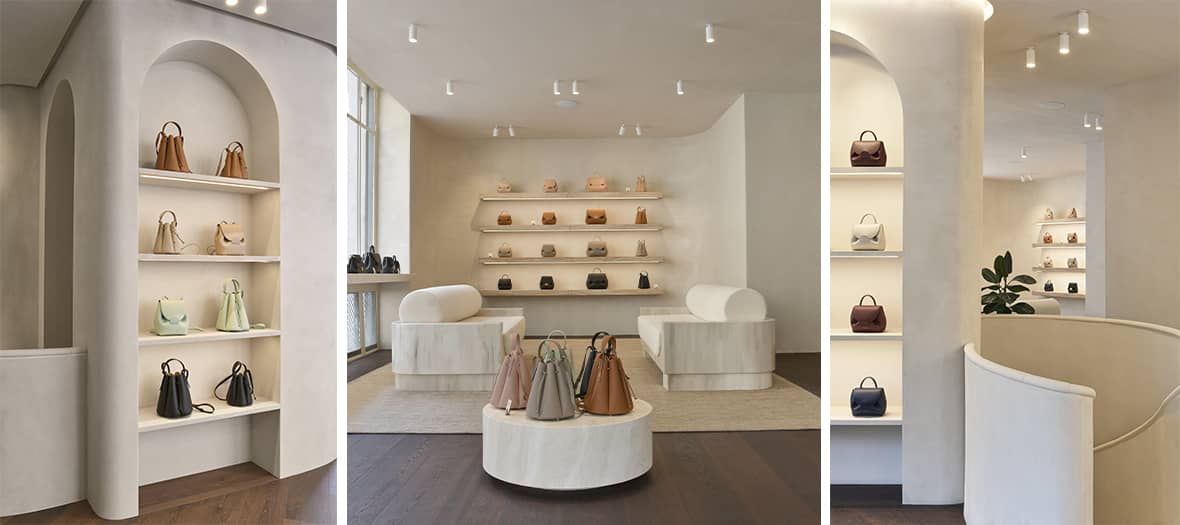 The architect Valériane Lazard imagined for the siblings at the head of the brand (a sister and two ultra-discreet brothers) a space like their signature bags: organic, refined, made of soft and elegant curves. Here, an alcove to present the colors of spring. There, a round pedestal for the new bucket bags, facing an olive tree protecting the perfect models for going to work. Monsieur is accompanying you? He will be able to wait in one of the sublime sofas in wood painted marble style with a comfortable ivory seat ...
Ditch everything to spend the day there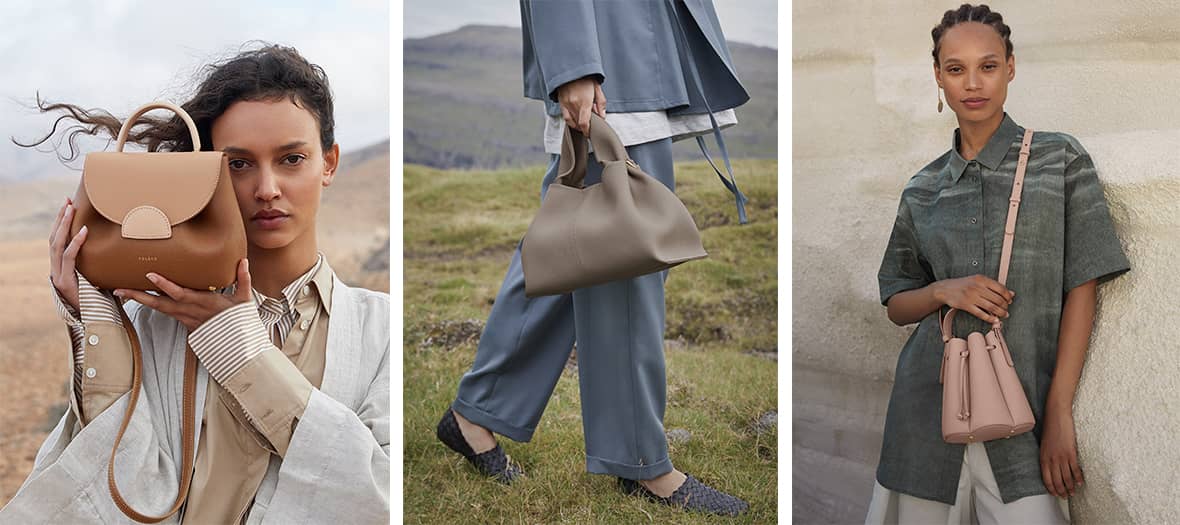 The opportunity to try out all the new items in the collection in front of the huge mirrors, starting with the Number Eight bucket bag in a rounded lantern style, available in a soft almond green or a spring nude pink. The maxi Cabas is also absolutely desirable for carrying all your gear, special mention for the finishes really worked to make it modular.
Aficionadas of the mythical Number One will discover it in tricolor camel for an even more assertive look. But the new star since this winter is the Number Nine designed as a Japanese backpack, very flexible with a superb drape, all as always handmade in a workshop in Spain. Eenie Meenie...
Open every day from 11 a.m. to 7:30 p.m.
Also discover ten new brands of bags spotted on Instagram and the lingerie and beautiful jewelry store in the Marais.