To circumvent their ongoing lockdown, leading restaurants are overflowing with ideas and creativity to continue surprising gourmets with refined new experiences. Guy Savoy, La Tour d'Argent and Stéphanie Le Quellec have concocted an amazing demonstration. Proving that superbly organized take away has a definite future ahead.
Guy Savoy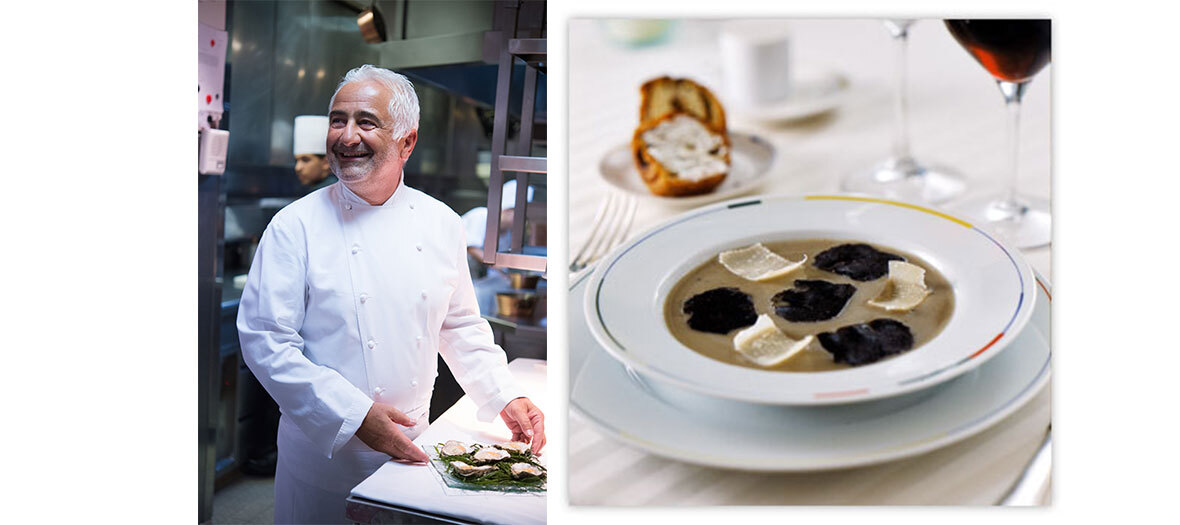 The promise: testing at home the incredible cuisine of the three-star chef at La Monnaie de Paris, crowned several times as best chef in the world.
On the menu: the signature dishes from 3 of Guy Savoy's Parisian restaurants. Since Le Chiberta (8th), he produces dishes that have made his reputation: the famous artichoke soup with black truffle (€110) or his Bresse poultry with foie gras and artichoke, vinaigrette with truffle (€90). In the 5th, at Maître Albert, the suggestion is a terrific menu comprising starter-dish-dessert at €29 in deluxe rôtisserie mode with salad or cauliflower soup, spit-roasted poultry and gratin dauphinois or duck breast-ratatouille. As for the choco pralin-feuilleté, it's one of the must-eat Parisian desserts to be tested once in a lifetime.
The plus: the possibility of also enjoying his amazing Supu Ramen at Odéon, whose awesome soups and noodles are prepared with the top notch products of his nearby 3 star venue. A heavenly experience.
Orders to be delivered or as click and collect at Maître Albert, Le Chiberta and Supu Ramen
La Tour d'Argent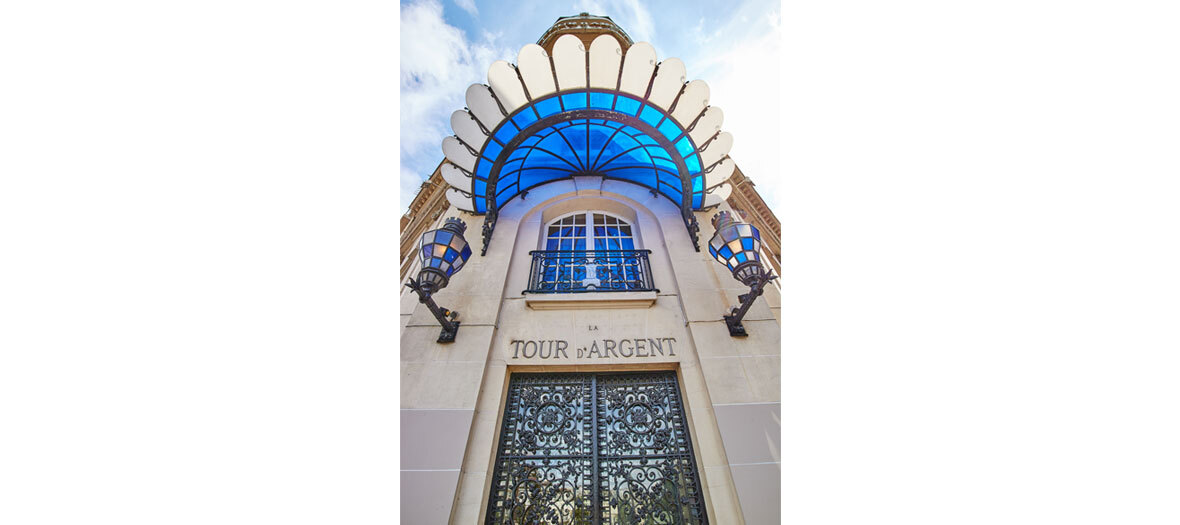 © Hirama
The promise: The privilege of enjoying the famous Tour d'Argent ducks at home. The ultimate snobbism.
On the menu: two possibilities. Getting hold of the top notch poultry from Maison Burgaud to be cooked at home and live an experience worthy of the film Ratatouille… in your own kitchen. The stylish alternative: ordering ready-to go small dishes from La Rôtisserie d'Argent for an amazing bistro treat: whole roasted duck for two (€32) or breast of duck with honey and sautéed small potatoes (€5).
The plus: the possibility of ordering the bread (€1.20 for a baguette) and exceptional pastries from the Boulangerie de la Tour, starting with their splendid éclair au chocolat (€6) for a perfect Frenchie delight.
Orders to be delivered or as click and collect at La Rôtisserie d'Argent on Friday, Saturday and Sunday from 11am to 2pm and 6pm to 8pm. Orders on larotisseriechezvous.com
Stéphanie Le Quellec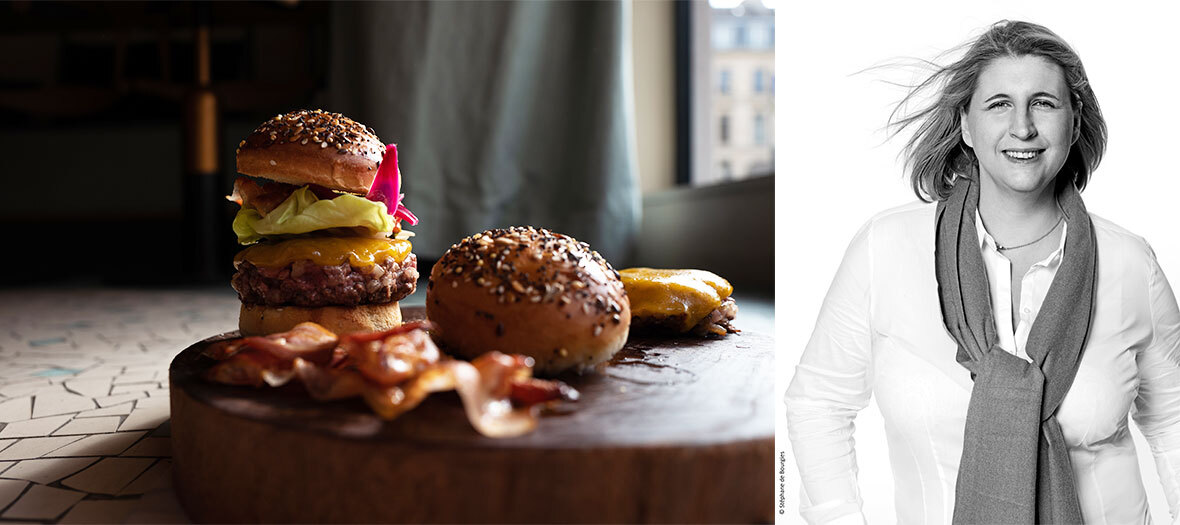 The promise: the chef, who is creating the foodie buzz with her new restaurant La Scène (two Michelin stars), is taking advantage of the restaurant quarantine to infiltrate your kitchen and replay the finale of Top Chef.
On the menu: small dishes concocted according to the mood of Stéphanie Le Quellec. The result is a very inspired menu with thin slices of tataki beef, crispy veggies with sesame (€15) as starter, a red vegetarian curry with coconut milk, perfumed rice (€19) as main dish or veal Osso Bucco, creamy polenta with olives and parmesan (€32). For dessert: a very intense mousse au chocolat, grilled buckwheat (€10) or an irresistible baba au rhum and vanilla chantilly (€13). And why not a kit burger flirting with excellence (€54 for two persons) with homemade briochés breads, French hamburger meat, grilled red onions, old cheddar, bib lettuce, glazed tomatoes, farm-range lard, match stick potatoes. And, of course: the one and only La Scène sauce. Chic, no?
The plus: having the possibility of whipping up your deluxe supplies over the next 2-3 days, to be customized to your liking in a jiffy. Wearing an apron: the culinary explanations are very easy! You are the next Top Chef!
Available as deliveries between 2pm and 6pm in Paris, Neuilly, Boulogne and Levallois or as click and collect to be picked up at La Scène, 32 Avenue Matignon, Paris 8th between 11:30am and 13:30pm. Orders on www.la-scene.paris
Also discover the new at home room-service signed Alain Ducasse