With this radiant weather, Parisiennes dream of only one thing (after a terrace happy hour) : finding the perfect dress for a bombshell silhouette that will not cost them an arm and a leg.
And the upcoming sales are the perfect pretext to spot nuggets at mini prices that will look great in our wardrobe. With flowers, criss-cross front, ruffles or in denim, our selection of the 10 prettiest summer dresses for less than €100.
Bucolic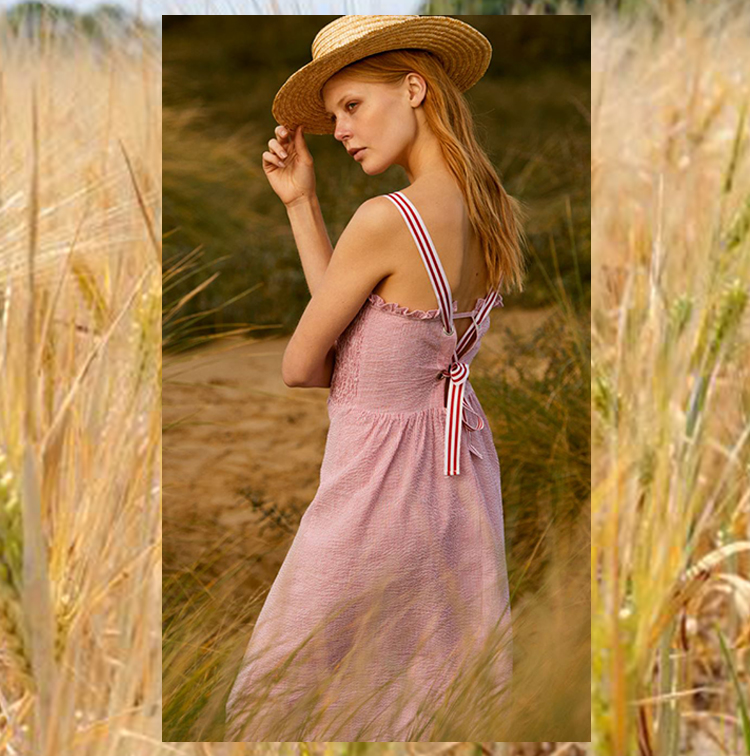 Strawberry fields forever… Such a darling dress at a mini price, we want more! To be matched up with a pair of XXL sunglasses and a wicker bag, for a Laura Ingalls 2.0 look...
Red striped dress, Primark, €18. Available in boutiques.
Vermilion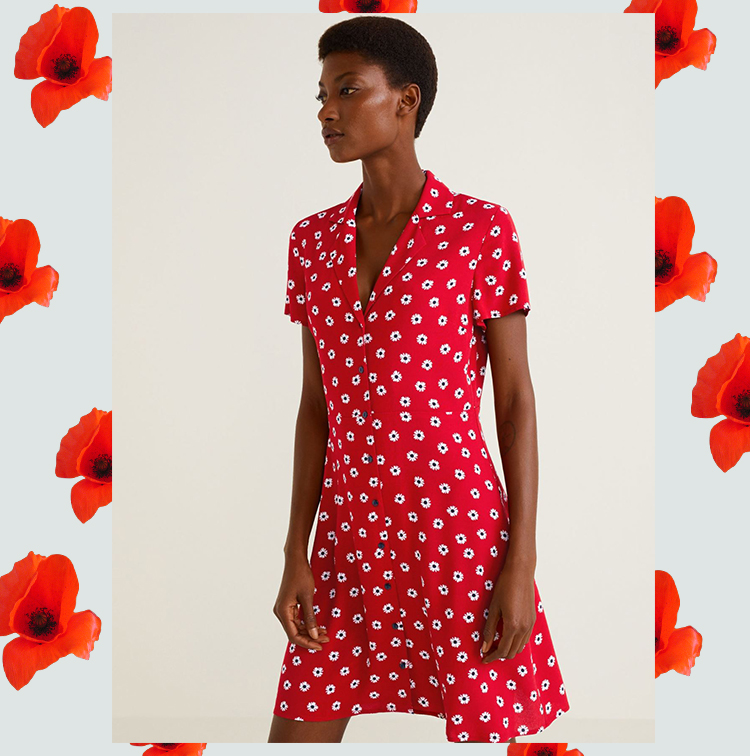 A hot red to enhance complexions on doldrum days. Or the joker car of fashionistas in a hurry.
Printed shirt-dress, Mango, €29.99.
Vaporous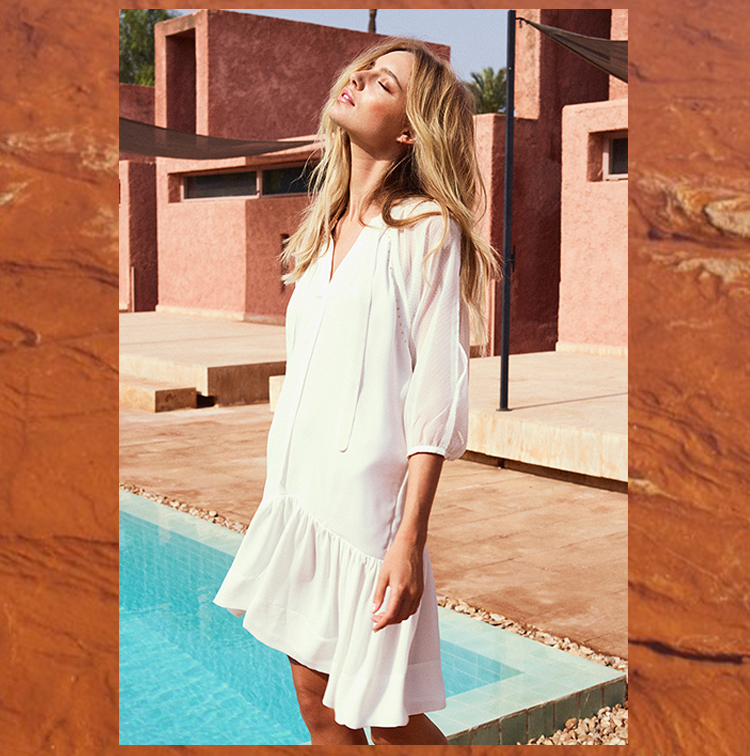 The perfect white dress we whip out for every occasion, with a pair of espadrilles during the day or high-heel sandals in the evening.
Roma Off White Dress, Amenapih, €79.
Flamenco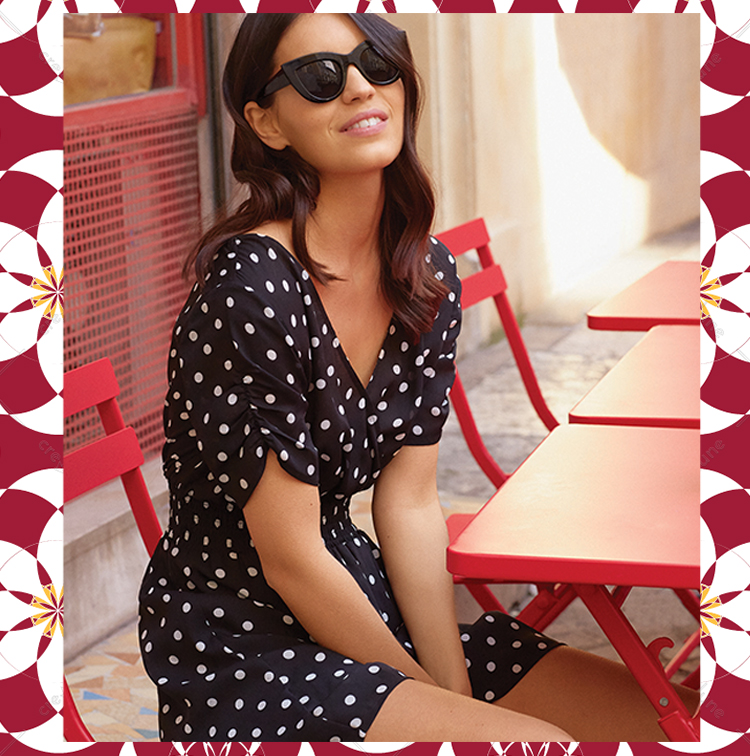 Setting off a pretty cleavage and playing the muy sensual card, here is the purpose of this cute polka dot dress. ¡Olé!
Printed fluid dress, Pimkie, €19.99.
Luminous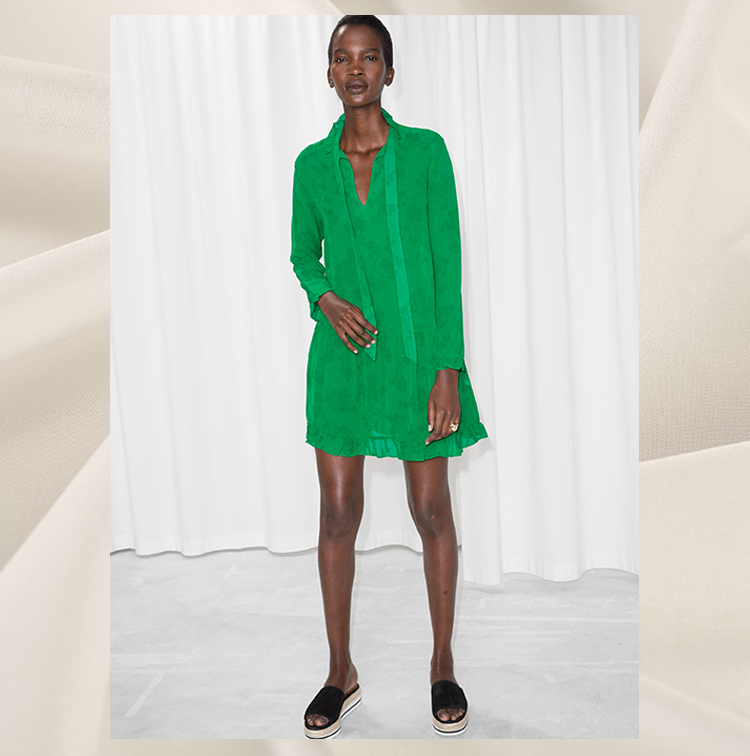 This luminous green is one of the strong colours this summer. And we are right in the trend with this fluid model, pleasant to wear even when the thermometer reaches 30°C, to be worn, why not, with a white bag and sandals.
Mini robe Pussy Bow, & Other Stories, €79. Available in boutiques.
Ethnic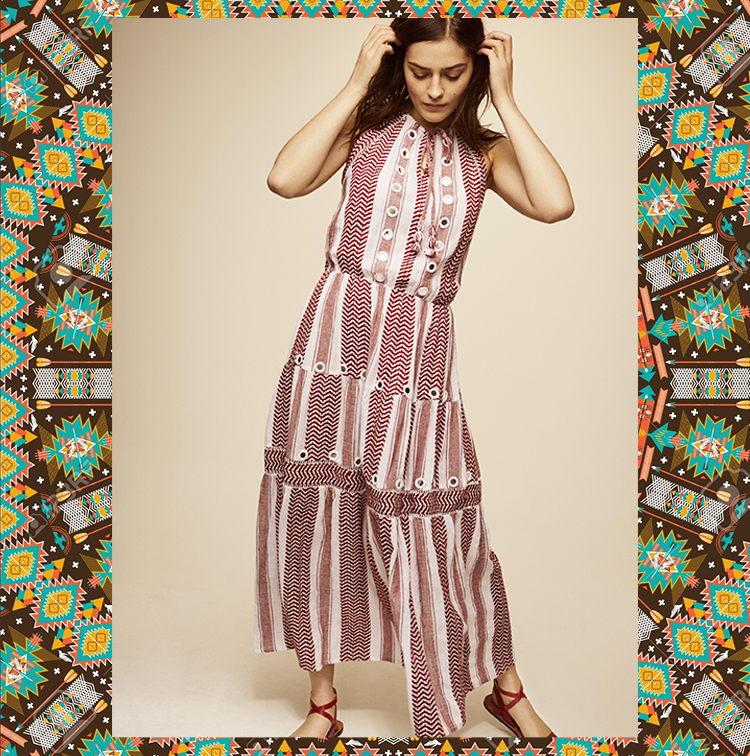 To be belted and worn with a big hat, a light and really stylish dress that can be worn "braless".
Long red dress with zigzag stripes, New Look, €49.99
Denim fever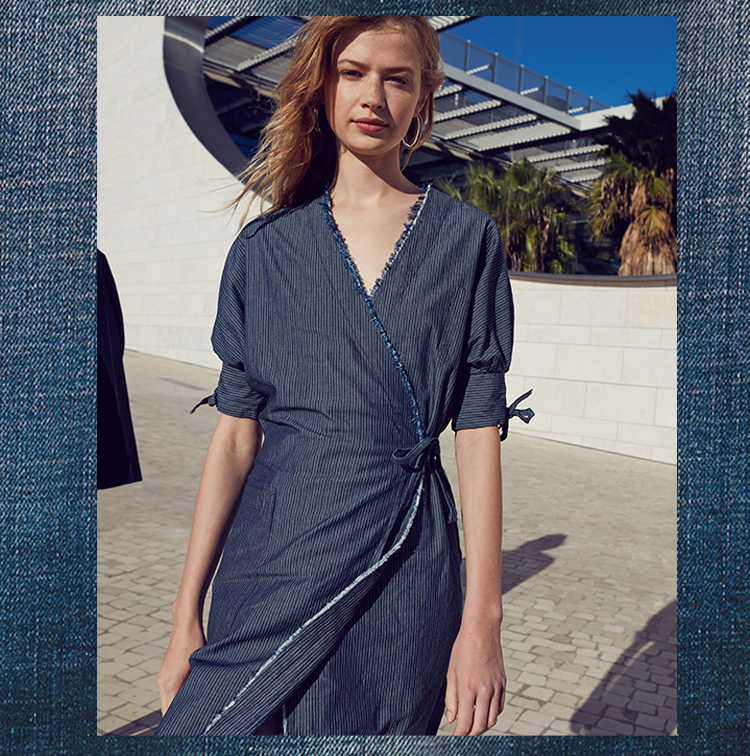 Follow the denim trend with this jean wrap-around dress, perfect to run around Paris with a pair of white tennis shoes and a graphic bag.
Striped wrap-around dress in denim, La Redoute, €29.99.
Seductress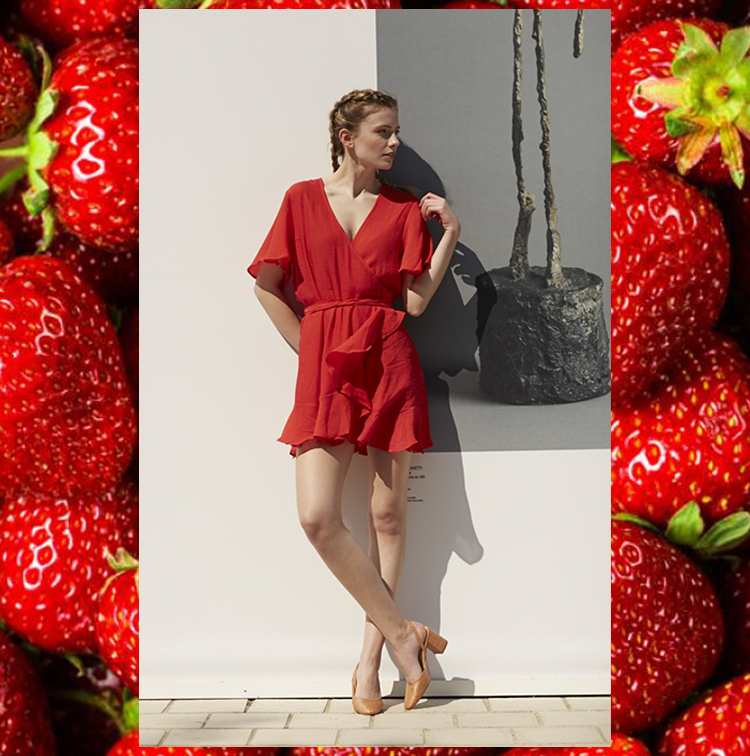 Simple but efficient, the criss-cross red dress is a sure value go out on a first date.
Red wraparound dress, Parisienne et alors, €79.
Retro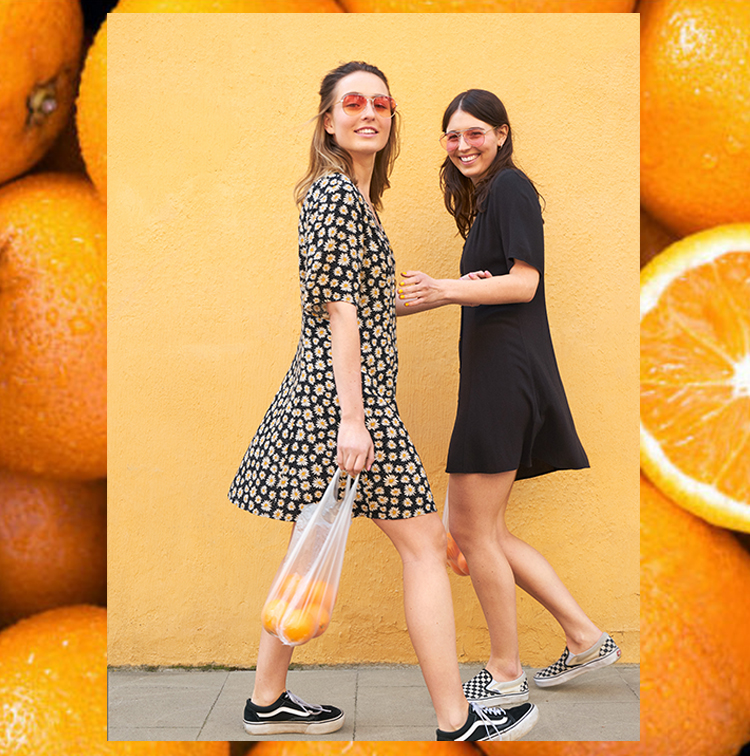 With its retro look conveyed by the daisy print and the vintage cut, this buttoned dress is the cool asset of Parisiennes for a quick tanning session at the Luxembourg garden.
Retro skater dress, Monki, €25.
Preppy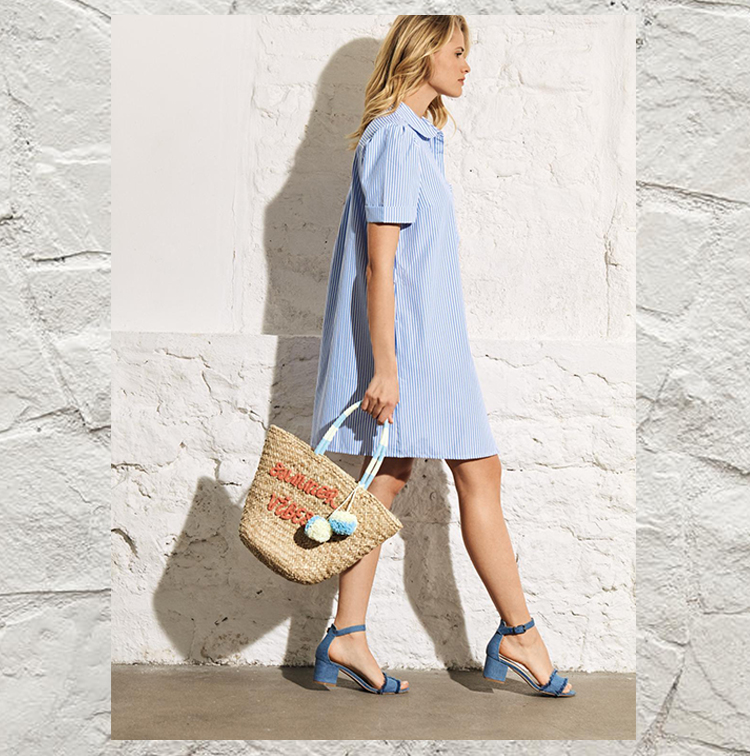 A bourgeoise on the run hides under this pretty dress at a reasonable price, to be enhanced by wedgies and a pretty basket.
Shirt style summer dress, Kiabi, €20. Available on the eshop starting early July.
Also discover the most beautiful baskets for summer and the really slimming skirts.