The swirling skirt, is a little like our stylistic madeleine of Proust for us girls. And while certain models featured on models in magazines make us dream, the real issue is to know how to choose your in keeping with your morphology.
Small tummy, muscular thighs, "pear-shaped" cellulite, big hips, are all small complexes hard to deal with. Yet all you need is to apply a few fashionista tips into real assets. So are you ready to try our magic spells? Follow our practical guide for the really slimming skirt.
If you have a little tummy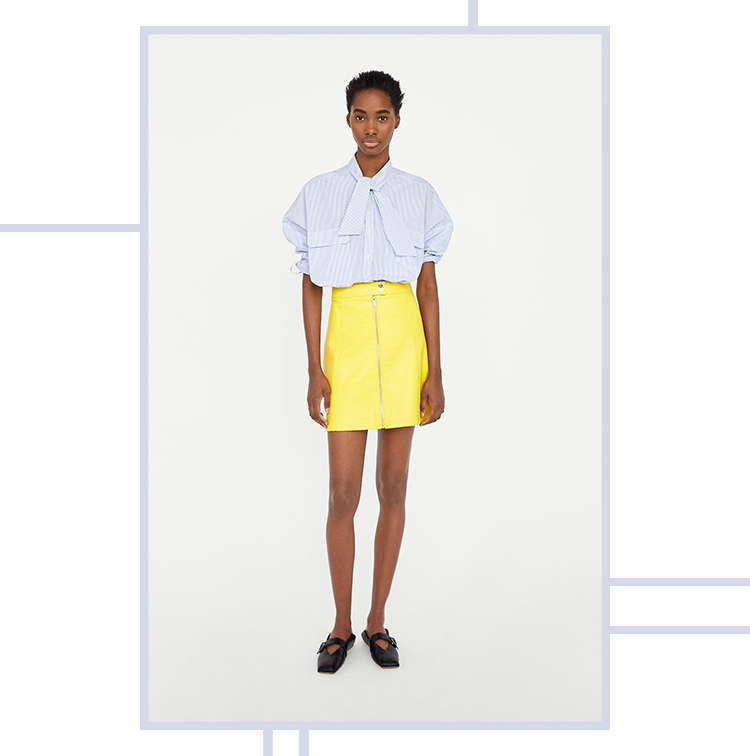 Go for a high waist (mandatory), straight cut even slightly trapeze, and in a slightly rigid fabric that flattens the tummy and makes the ensemble look smooth. Leather, faux-leather, vinyl, the idea is not to mark the part sticking out and erase the small effect. For the rest, you can have fun with the colours (yellow, red, blue…) but best to avoid prints.
Leather effect skirt with top stitching, Zara, €19.95.
If you have wide hips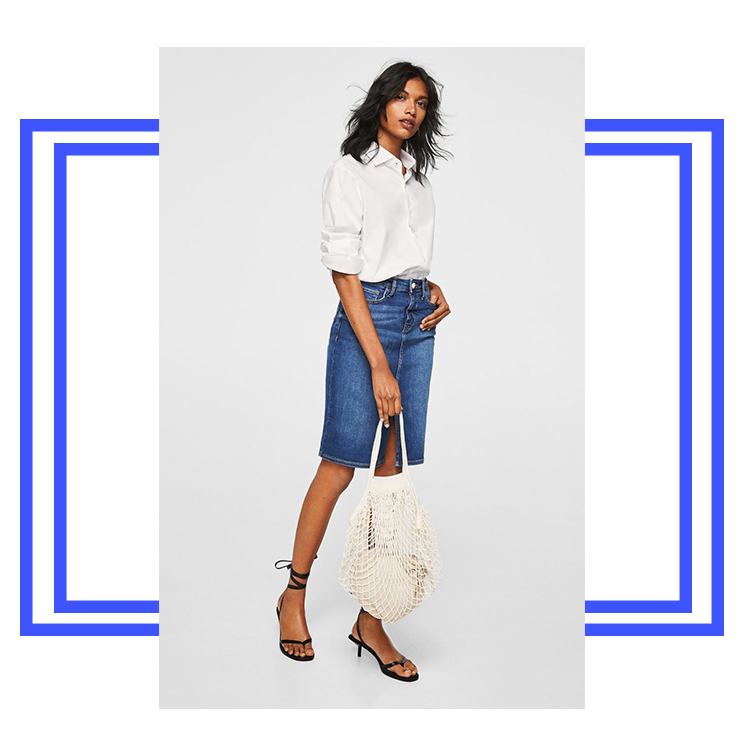 God bless the pencil skirt. Contrarily to appearances, it does not just suit elongated silhouettes, but really looks great when you have a marked waist, even with lots of hips. And this is one of the reason all the bombs of the Kardashian family swear only by it. In a less showbiz version, invest in a tight denim skirt, slit for the sassiness, high waist of course, and it possible not too washed out (the 90's are over).
Slit denim skirt, Mango, €35.99. Available in the Haussmann boutique.
If you have thick thighs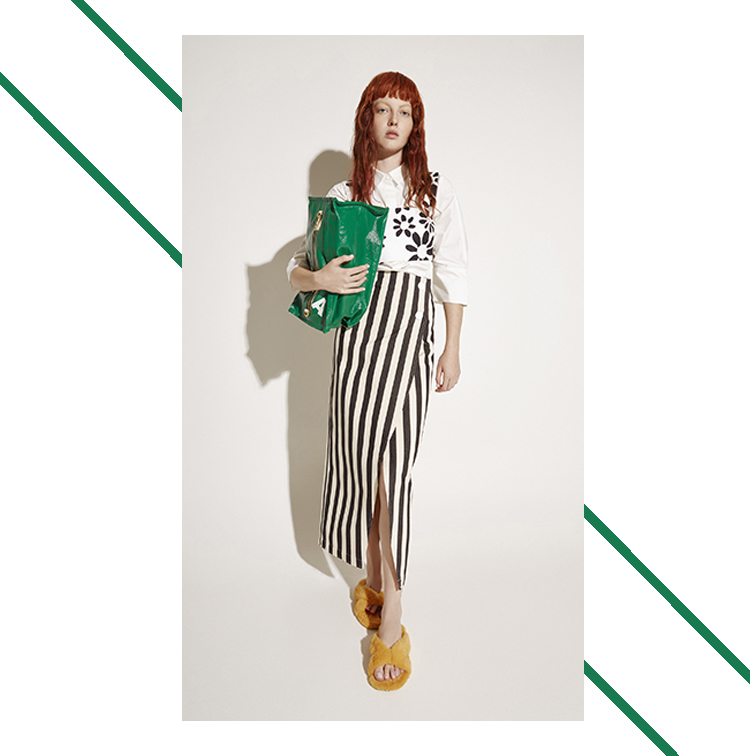 Listen to this magic spell. When thighs are big, slip into a skirt with horizontal stripes that will make your legs look loooooong, body hugging, midi length, slit on the diagonal and revealing calves. It's called an optical and we're giving it to your free. You are most welcome.
Long striped skirt, Bimba y Lola, €160.
If you don't like your knees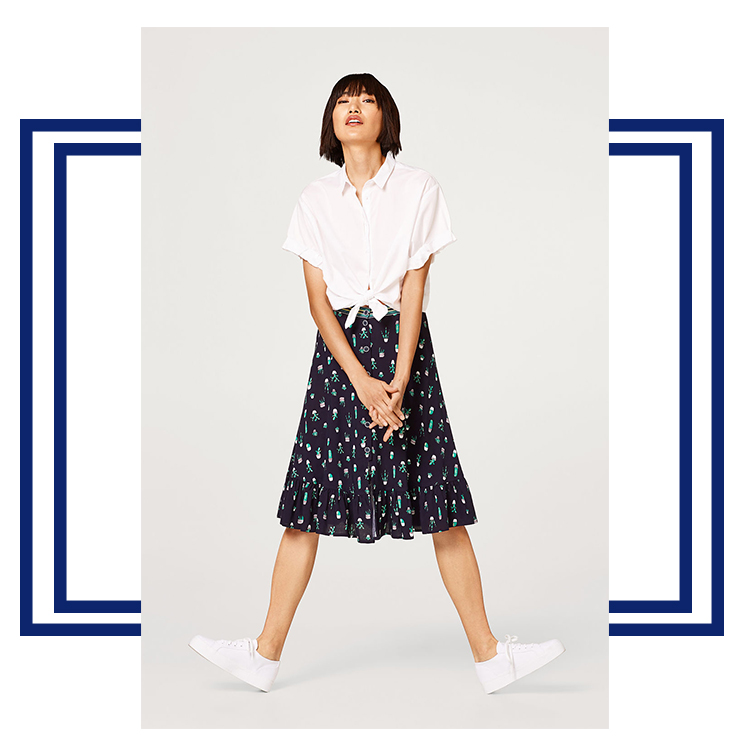 Easy as pie: hide them. At least until you learn how to like them! While the below the knee length may seem awkward at first, it's really quite flattering with tennis shoes or high-heel sandals à, especially in a heavy fabric that falls properly. Possibility of being matched up with small prints.
Midi length skirt with cactus print and buttoning tab, Esprit, €49.99.
If you have a flat fanny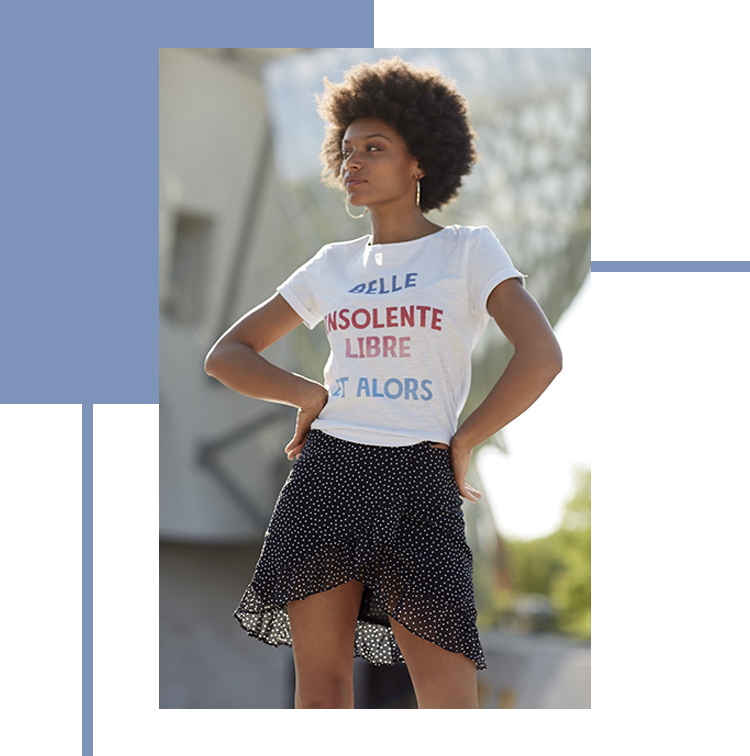 Stylish ruffles. Give some volume to this flat fanny. It's all a question of trompe l'oeil and compensation. And it's fine, since lot of labels have made this their new fetish style (check out The Kooples and Iro). In vaporous fabrics such as silk chiffon, it's even better.
Mini wraparound skirt with ruffles Simplon, Parisienne et alors, €79.
If you have "pear-shaped" cellulite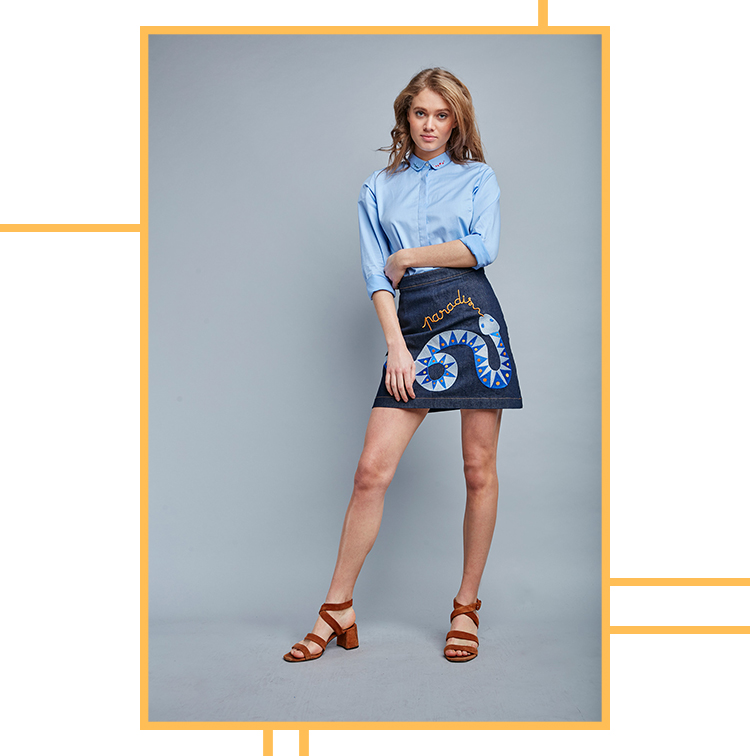 The trapeze skirt will be your best ally. The waist must be high and cinched, and the cut must flare out at the hip level. The "pear-shaped" cellulite effect will thus be erased by the line of the clothing. Easy.
Denim skirt with "Paradise Snake" embroidery, Maison Labiche, €125.
If you don't have a marked waist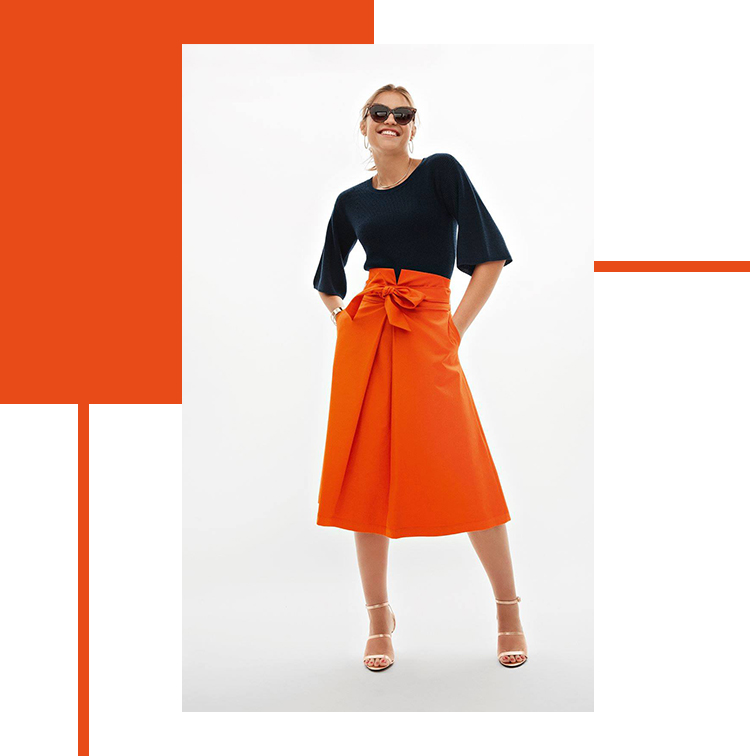 Well just pretend you do, and cinch it. At the waist level, belt your flared skirt to the maximum in order to create the impression you have an X silhouette (lined up shoulders and hips, marked waist). It's the small secret of androgynous silhouettes who want to boost their femme fatale potential. Think about it.
Moana skirt, Caroll, €110 .
If you have very thin legs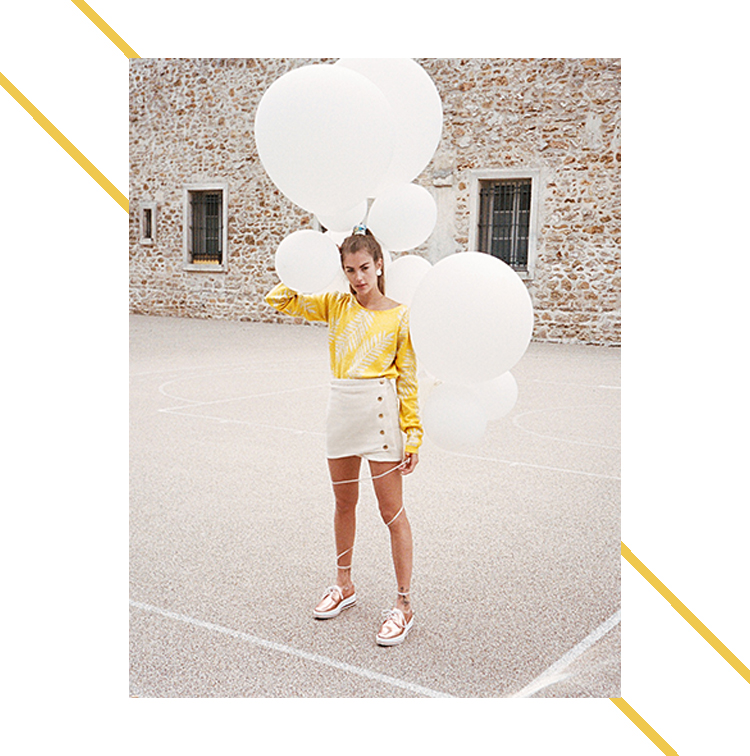 Lucky you. You can easily wear a miniskirt, the one that makes heads spin and allows you to get your legs tanned just by strolling along the street. And if they are already nice and brown, you can even choose a beige skirt to enhance and contrast with your golden skin
Golden padded skirt with snap-on buttons, Blune, €95.
Alos discover How to wear skirts in winter.