Iconic in the 70's on the arms of Brigitte Bardot or Jane Birkin, baskets are making a very noticeable fashion comeback! Considered for a long time as a holiday bag, this tote now is part of the "in the city" wardrobe of the Parisienne. Demonstration.
Gucci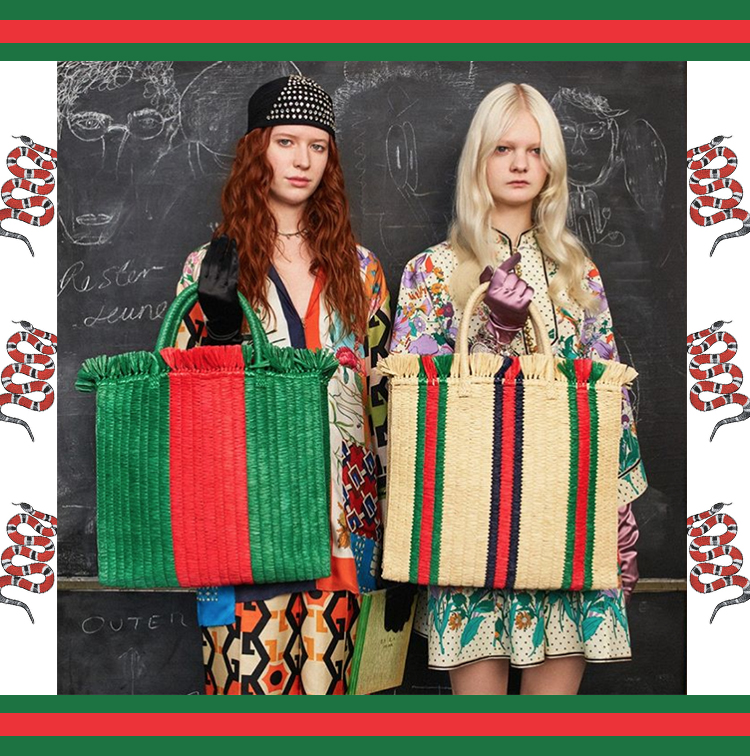 The Italian house has grabbed a hold of the tote phenomenon! It comes out enhanced with the logo colours in XXL. And with irresistible fringed finishings!
Gucci, €980
Polène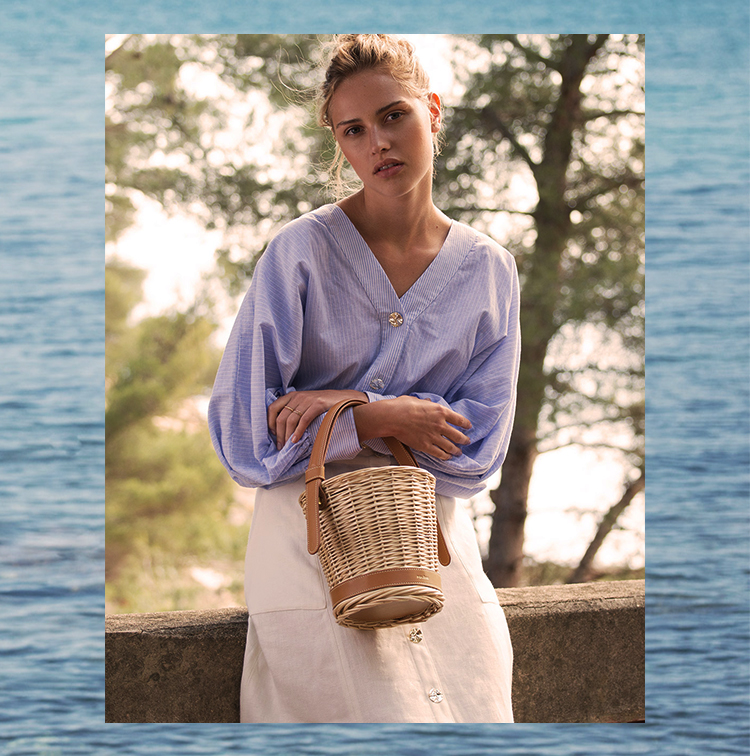 The small wicker basket of Jane Birkin is revisited and dressed up in leather by this leading French leather goods house.
Polène, €190
Vanessa Seward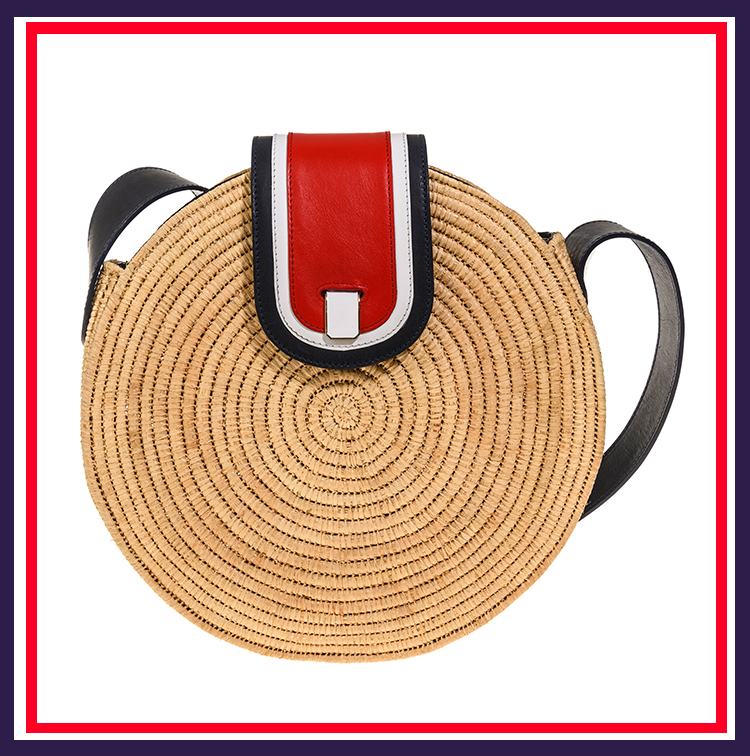 Vanessa Seward signs an absolutely exquisite braided basket exclusively for Le Bon Marché. A bag with a large leather handle that can be thrown over the shoulder and a red, white and blue patriotic motif.
Vanessa Seward, €460, available only in the Bon Marché boutique
Aranaz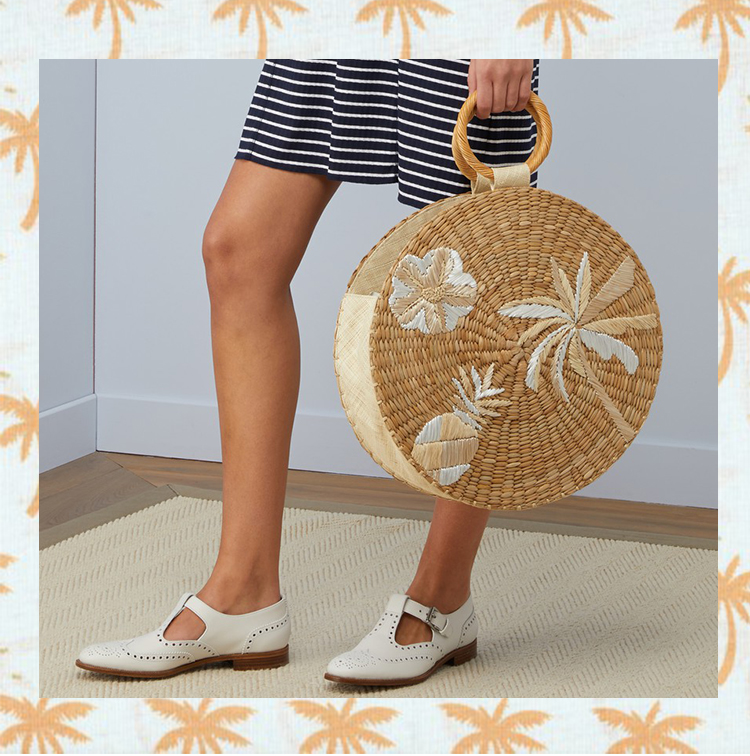 A golden summer with palm tree, pineapple and tiaré flower motifs to be associated as soon as possible with a white one-pied suit or a dress for the trendy look.
Aranaz, € 237
Bershka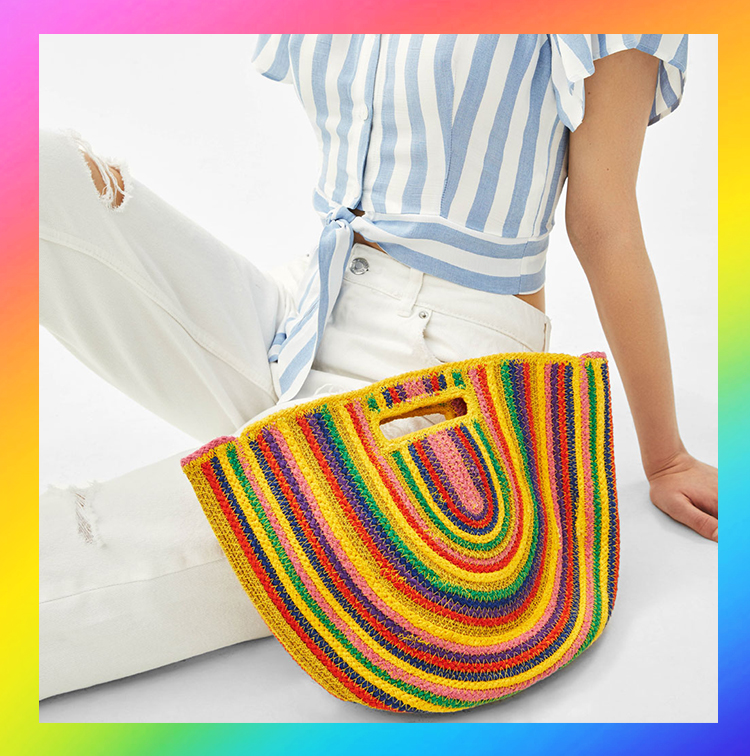 We declare a stop to monotony and the opening up to colour with this pretty rainbow basket in cotton.
Bershka, € 35,99
Cult Gaia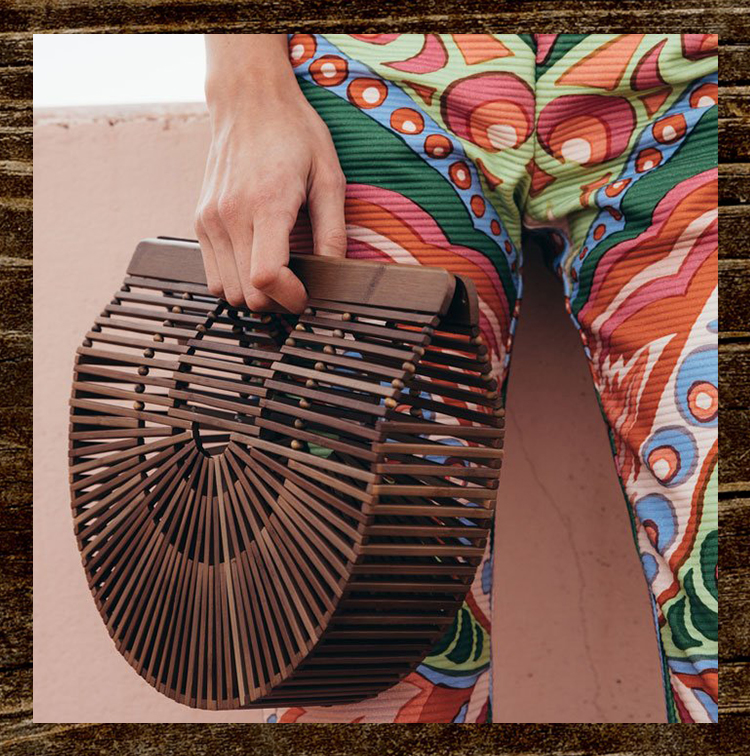 Adopt the highly snobby work of art basket, especially when it's in chestnut wood and naturally enhances an outfit with its chic and elegant style…
Cult Gaia, sac Ark € 117 for the mini, € 134 for the medium and € 150 for the large size
Jamini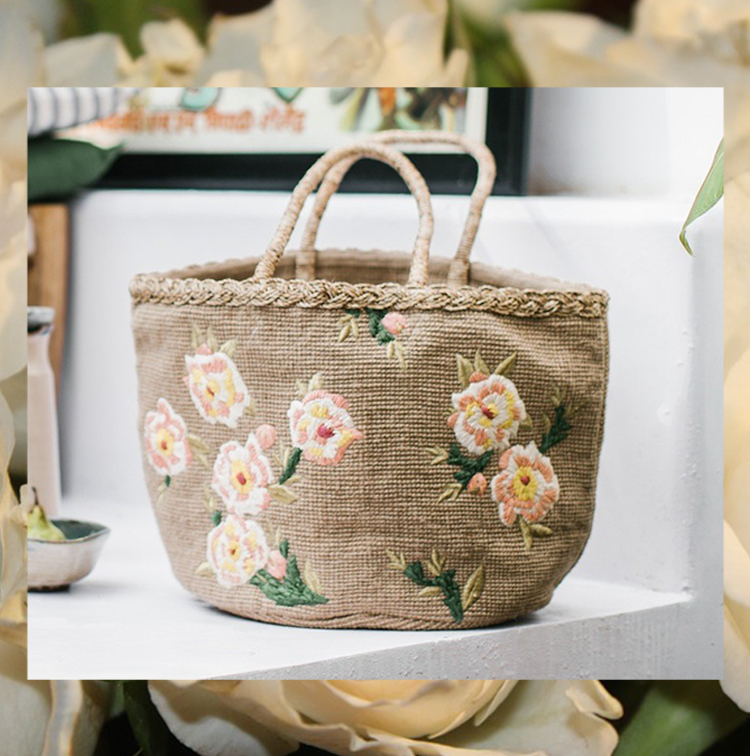 No mistake possible with the top notch embroidered baskets by the most hype Indian label in Paris.
Jamini, € 97
Posse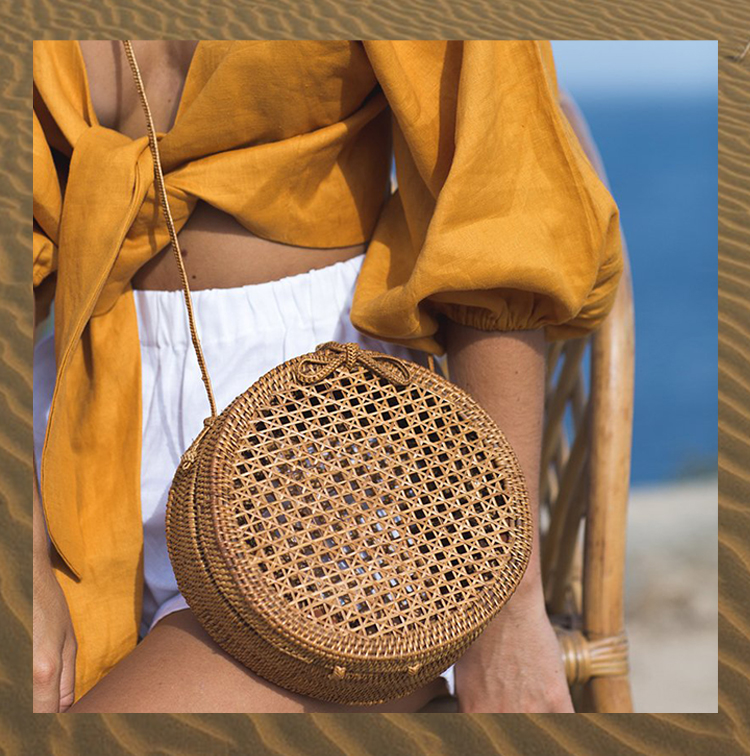 The fave brand of it-girls obviously signs a Summer it-bag! Round and in coconut fiber, it adapts to all the outfits and all the situations ! A must-have for the season !
Posse, € 84
Rouje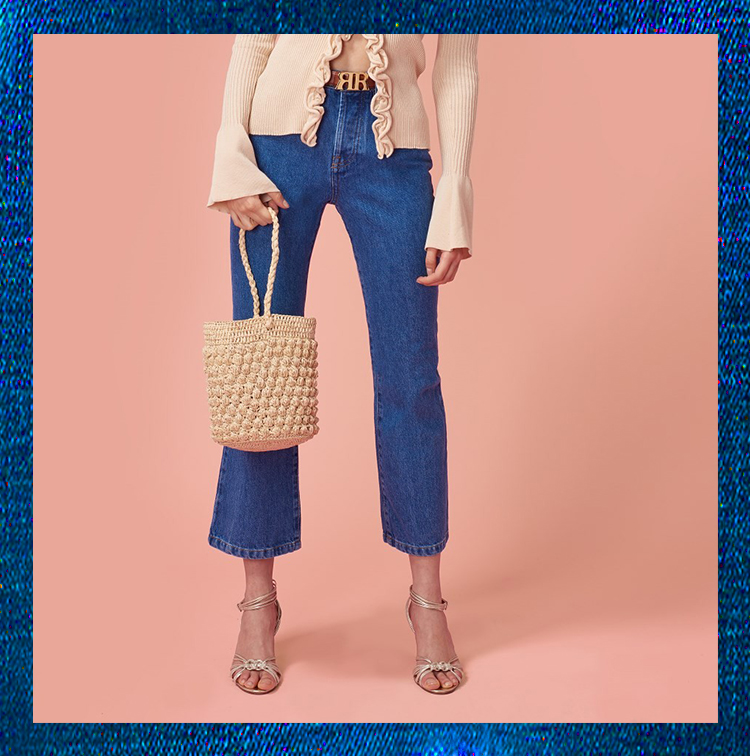 The brand of cool Parisiennes cool incubated by Jeanne Damas does it again with this "bucket" bag made of old school crochet in Madagascar.
Rouje, € 115
Serpui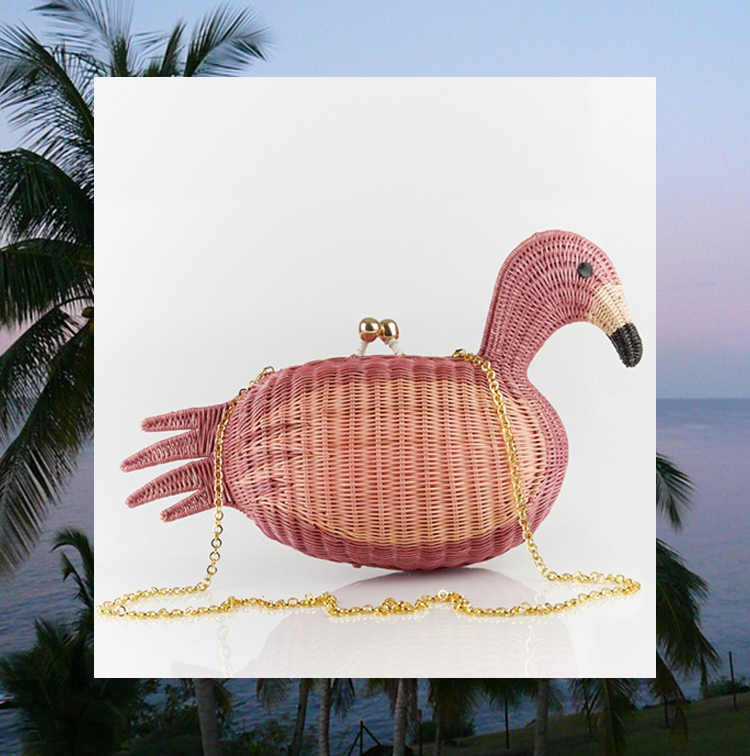 The brand of Brzilian bags continues to make us dream with its eccentric and exotic animal bags. Big heart throb for the pouch in pink flamingo coloured wicked that we won't let fly away!
Serpui, € 280
Sézane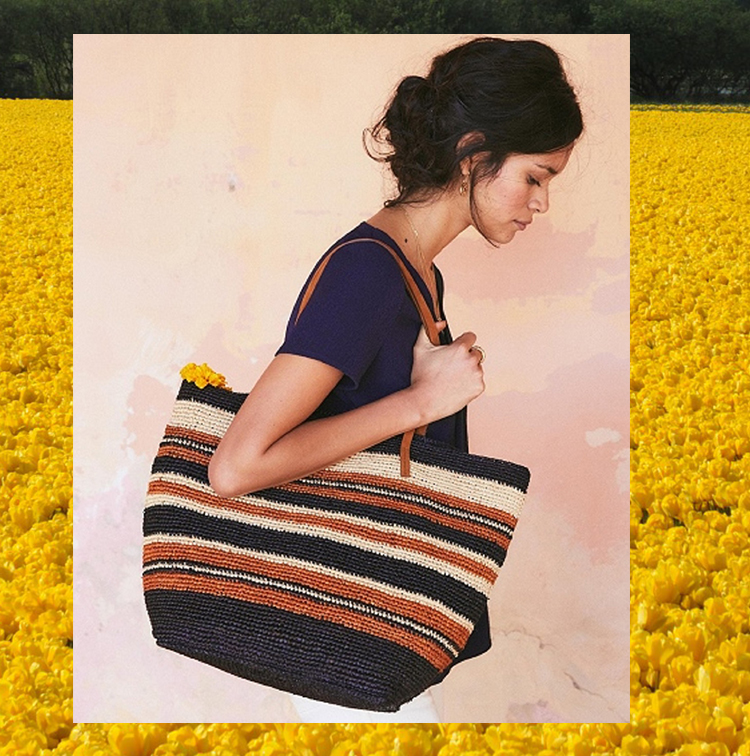 The Moroccan market bag is reinvented by Sézane in blue and comes with a leather handle. Holiday chic.
Sézane, € 130
Sophie Anderson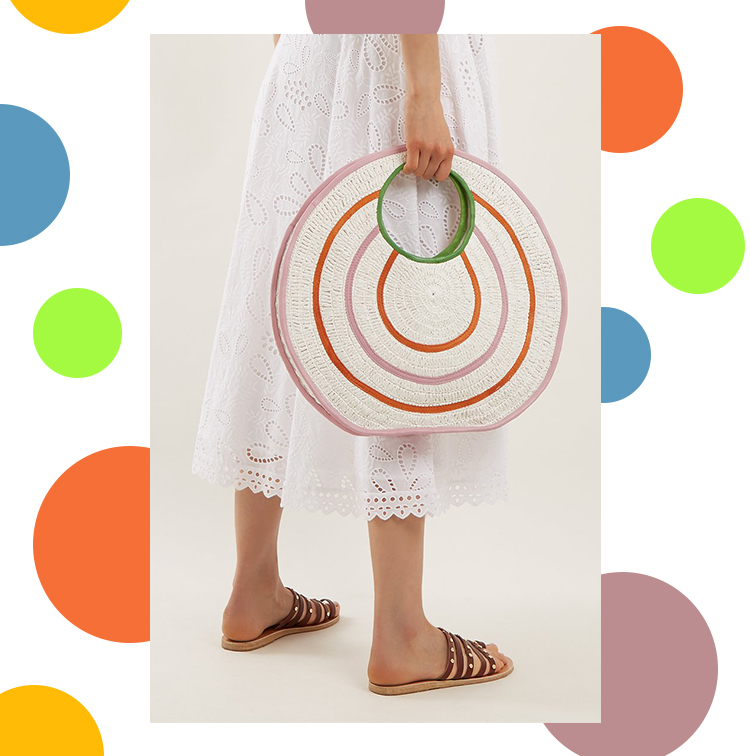 The talented designer continues to stun us with geometric and avant-garde bags. Such as this superb basket with a pop design and shape!
Sophie Anderson, € 220
Zara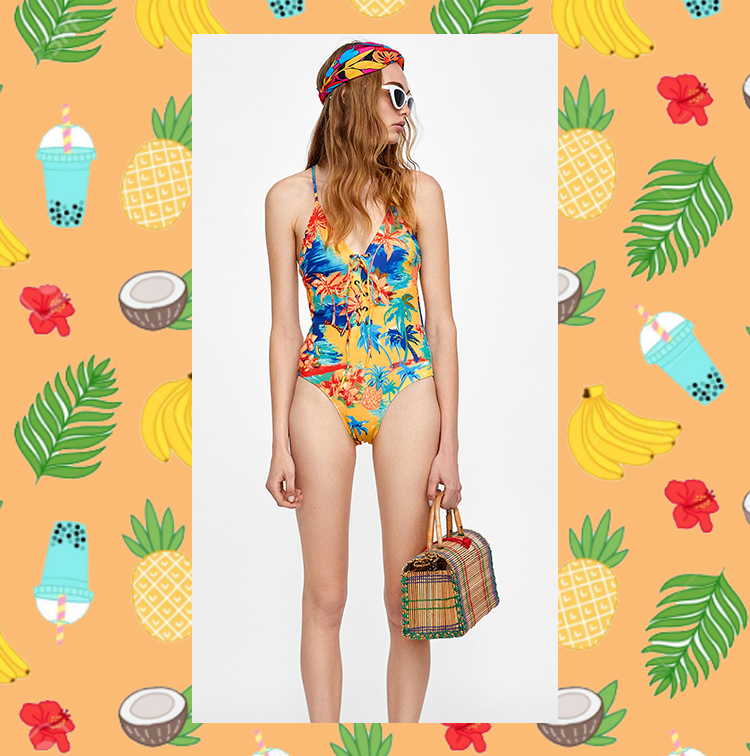 Here is Summer ! The brand has come up with a natural basket featuring a pretty opening on top. The killer detail: colourful topstitching in tropical/Cuban mode on the cut-outs.
Zara, € 39,95
Stradivarius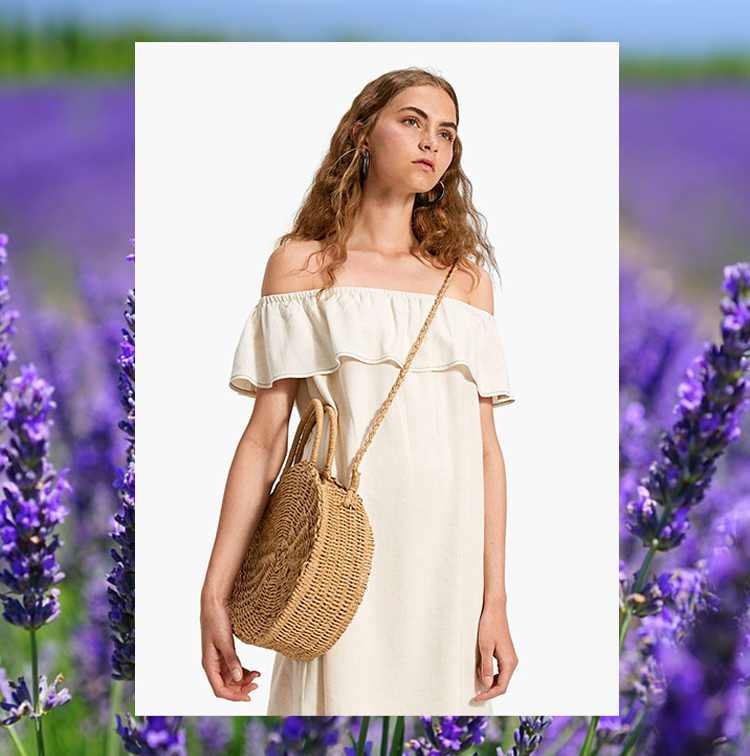 The adorable wicker bag worthy of the Provence markets. It has a wonderful summer smell of lavender. Everything we dream about…
Stradivarius, € 29,99
Also discover  ten pairs of shoes for the summer and the ten dresses of the summer.