It's the Scandinavian fashion setting we need to herald Spring with calm and voluptuousness. The pastel, bucolic and softness that one finds in the very first French boutique of the Danish label Samsøe Samsøe, at the heart of Saint-Germain-des-Prés. Parquet, pink carpeting and large mirrors are of course worthy of the most handsome design venues of Copenhagen.
So what the story behind Samsøe Samsøe ?
Created in 1993, the small family jewelry of the Klaus and Preben Samsøe brothers at the heart of Copenhagen quickly became an international fashion house for men and women, inspired by the utilitarian and naturally elegant styles of the Scandinavian. A Nordic minimalism which A.D. Mia Kappelgaard can thus be resumed : "simple, functional and vibrant" with "pure lines". Or how to jump into the sure values of the best-dressed Danish influencers.
The heart-throbs of Spring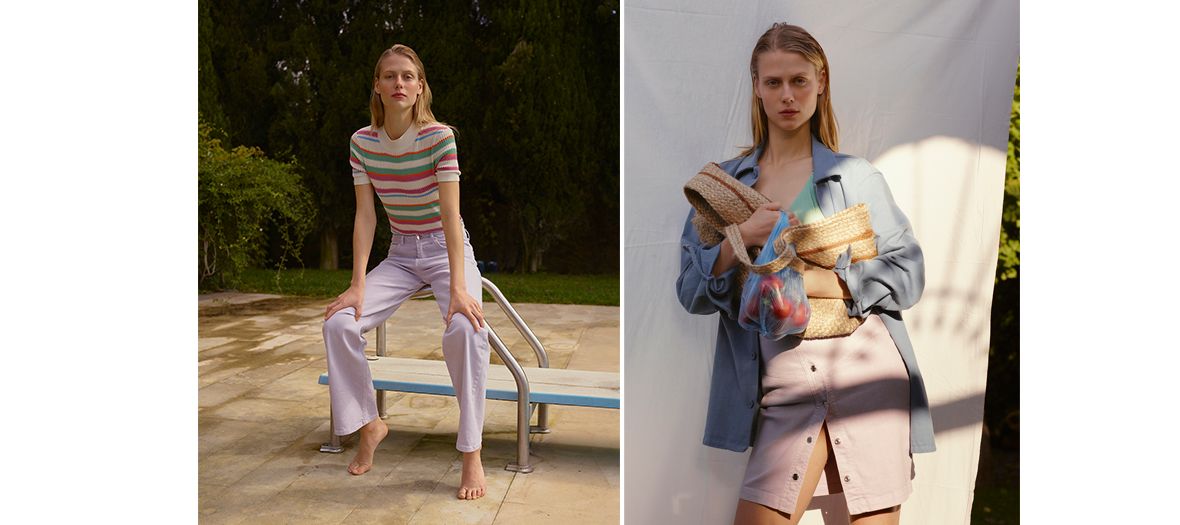 We fall head over heels for the Spring collection showcasing soft overtones, with thin stripes and light materials, always in very stylish and wearable cuts: skirt in lilac denim(€119), striped shirt-dress (€139), sboxer shorts (€89), beige gabardine (€239), small checked bag (€39), printed pink shirt (€89).
Open Tuesday to Thursday from 11am-7pm, on Friday and Saturday from 10:30am-7:30pm. Closed on Sunday.
Also discover les the 10 new buzzing foreign labels, vintage and stylish e-shops and the leather goods of Parisiennes… and their dogs.