Once upon a time in Martinique
Chance would have it. Based in the French Caribbean, Anne Cali began her physiotherapy career in Martinique where she practiced slimming massages. Only problem: Anne discovers that the classic method of palpating and rolling is practically ineffective on black skin, particularly on fatty tissue.
She works and develops a new technique, the GAD , which is based on three precise gestures: sliding, pressing, taking off. The principle ? The massage drains in depth and allows to eliminate toxins in the organism by the simulation of the venous and lymphatic circulation. Clearly: it acts in a targeted manner by fighting against water retention , releasing fat cells and strengthening the tone of the skin like cellular stretching that does not hurt. Everything we're looking for.
A formidably effective method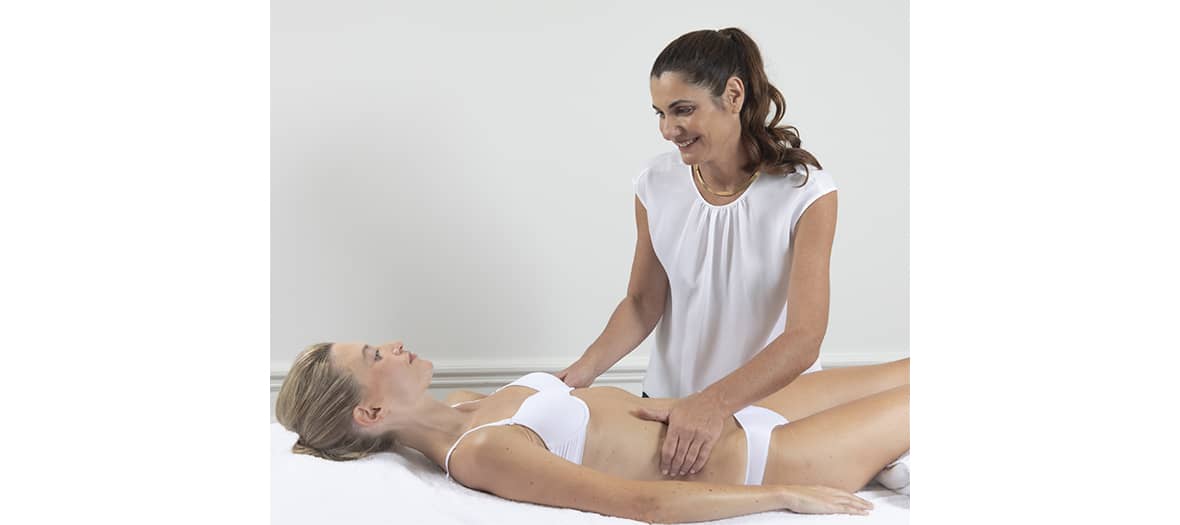 A real success, Anne Cali returned to Paris and patented the GAD by the guru of thinness: Dr Blanchemaison .
Scientific evidence to support this, clinical trials show an average loss of 8 cm at the waist and 4 cm at the thighs in 15 sessions. "The first few sessions help rid the body of water retention ," explains Anne. " But after 5 to 6 sessions, it's the fat cells that are skinned. Some of our patients do not lose weight on the scale, but deflate two real sizes of clothing, it's impressive ".
An ode to body positivism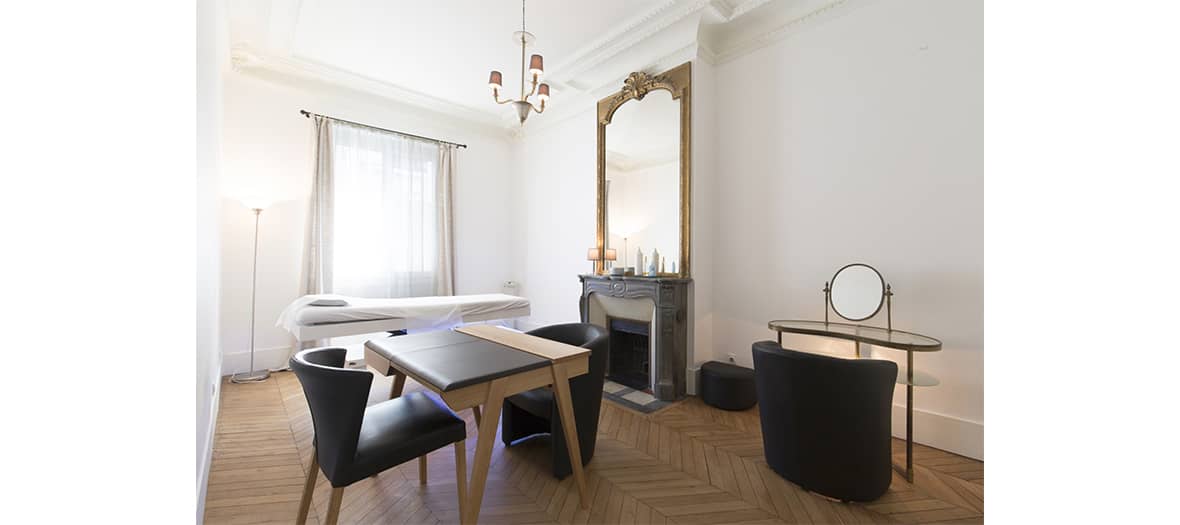 Techniques that hurt stress the body and the brain… which produces cellulite.
Far from the dictates of 36 and torture massages, Anne Cali's principle is clear: boost the machine, actively revive the venous and lymphatic circulation through a pleasant personalized program, " tenable " and find a silhouette of shape that sticks with a POSITIVE mind.
Before starting the detox massage, it goes through a hyper personalized assessment for the most effective treatment: Questionnaire lifestyle, passing by the 3D scanner to listen his morpho in every detail, investigate the nature of cellulite (water, fat, fibrous, sagging skin). The idea: to reclaim your body in a healthy and pleasant lifestyle.
Result: Anne Cali adapts her treatment with tailor-made massages , highly personalized advice on easy physical activity (walking, small exercises, etc.) and hyper-adapted nutrition advice that is easy to integrate into her daily life, far from diets drastic.
The must ? The small relaxing massage at the end of the GAD which allows the release of endorphins, essential for our well-being and the elimination of toxins.
From 115 € the slimming massage
Body Fit treatment: € 800 including: 2 assessments with 3D scanner + 8 massage sessions with Anne Cali + physical activity and nutrition monitoring
© FMaréchal
Also discover the slimming and natural cure that works miracles .