Running out of ideas to keep the kids busy? We have an absolutely perfect arty-day programme at Beaugrenelle.
Much better than simple window-displays, the most chic shopping mall in Paris has gone all out to reinvent the "magic of Xmas" for little Parisians.
In order to do so, the talented illustrator and designer Hélène Druvert (sold at Beaubourg, Moma in New York or the Tate in London) was asked to create the fairy tale decors in paper and furiously poetic. Imagine of series of small scenes customized and inspired by an enchanted forest.
Le Noël d'Edgar et Léon: take part in the grand preview of Aurore Stauder
In order to bring to life the decors of Hélène Druvert, Aurore Stauder has showcases Le Noël d'Edgar et Léon, the most chic and exclusive spectacle for kids of the season.
Once upon a time... Elves are invading Paris to distribute gifts. Reindeers and sleds glide above the Seine on Xmas eve. A fanciful tale to discover as a family. And if the kids liked the tale, a copy of the story will be given to them.
The must? Attending the grand preview of the representation (free) taking place at 3pm on Saturday the 1st of December. Catching up session at 4pm and 5pm.
A 3D cartoon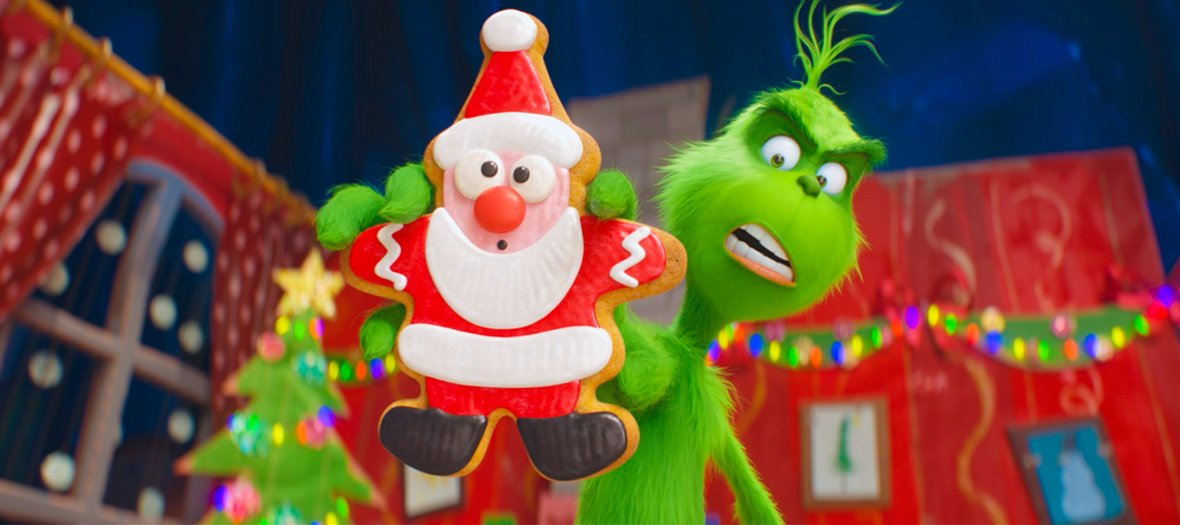 A Christmas worthy of the name is obviously a perfect family cinema session.
The detour is mandatory to the really superb Pathé Beaugrenelle movie room where the cult Xmas cartoon show is featured in 3D: The Grinch.
Hurry-up, grab some pop-corn and a pair of glasses ! The pitch? Each year at Noël, the Chous come perturb the solitary tranquillity of the Grinch with celebrations always more grandiose, brilliant and noisy. So, when the Chous declare they intend to celebrate Xmas l three times louder than the previous year, the Grinch realizes that he only has one solution to find peace and tranquillity: he must steal Christmas.
All the sessions on www.cinemaspathegaumont.com.
The magical spot to write Santa a letter
And what if we took advantage of being in Beaugrenelle to check out presents the kids will be happy to find under their Xmas tree? The programme is simple!
Drop by FNAC to discover the latest mangas, comic strips or video games. Stop at Nature et Découvertes so they can discover how to grow at home a four-leave clover, an aquatic turtle night lam or a fragrance box… Without forgetting La Grande Récré, where you can find everything for passionate kids : unicorn, Harry Potter, Lego®...
Open every day from 10am to 8:30pm (except Sunday until 8pm).

More information on beaugrenelle-paris.com