Here is a dream come true for overbooked urbanites on the lookout for a place to relax on the weekend with their boyfriend. No need to fly for 5hours, nor to be a millionaire to rekindle the flame.
Head for Fontainebleau (1h by car, 43 minutes by train directly from Gare de Lyon) where La Demeure du Parc has just opened.
Scene of the crime? The royal residence of the Kings of France, at the entrance of the forest and the Château, privileged setting for the super new superb ultra contemporary boutique hotel. 27 furiously cocooning rooms (darling bathroom, comfy bedding, colorful cushions…)
We adore: the really delicious hotel restaurant, ideal on a cold Winter day, orchestrated by Frédéric Vardon, star chef of the DO IT TEAM (Zinc Opéra that's him, 39V also him…). Yummy: gnocchi with truffles, sirloin tip and its divine mashed potatoes, an amazing Mont Blanc for dessert. (50€ à la carte).
Tops: hanging out at the bar to sip a « Fontainebleau Spring Punch », one of the specialties by mixologist chef, Daniel Rodriguez …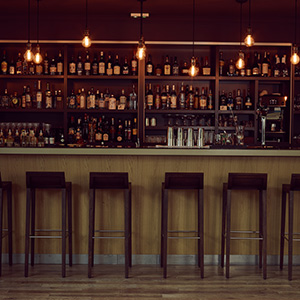 The historical anecdote: during the 17th century, this incredible residence served as a refuge for the illegitimate black daughter of Louis XIV… All the juicy gossip is to be seen on Versailles, the hot series we adore on Canal +
Double room starting at 163 €
Also discover Moxy : hotel, bar and co-working space in Paris.
by Anne Lefèvre