After Milan, New York, Berlin and Amsterdam, Moxy finally landed in Paris. Good news: this new trendy hotel, between the Marais and Bastille is not just reserved for visiting tourists. Parisians and inhabitants in the area can also come squatter this amazing living space, accessible 24h/24. Visit.
This is the house motto. In keeping with the mood of flagships such as Mama Shelter, Mob Hotel or The Hoxton, the purpose of Moxy, property of Marriott International, is to give extra zip to traditional hostelry.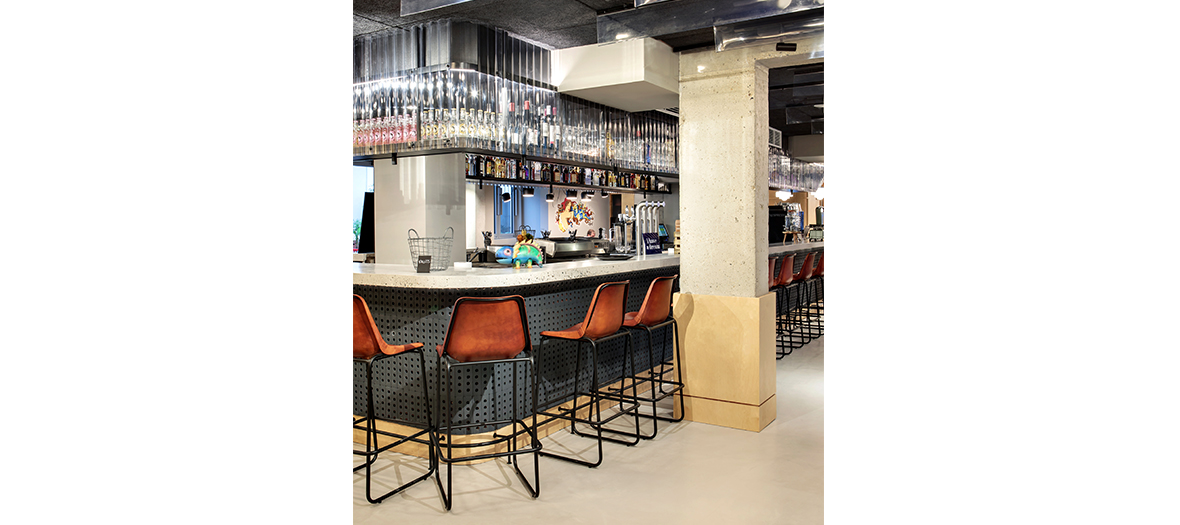 Concretely, check-in takes place around cocktail at the bar, the staff has dropped the uniform and nobody will give you a dark look if you hang out too long in a sofa. Here you are closer to The Spanish Apartment than Lost in Translation.
Common space be squatted as you please
Client of the hotel or plain visitor, everyone enjoys the spaces and installations on the ground level. The cocktails bar and its XXL counter. The very fun living room, giving out on the street, with banquettes, pop cushions, teddies, neon lights, Marianne as a graffiti, chess game and table soccer. The free access nibbles wall, where you can catch sandwiches, salads and snacks, or your breakfast. The co-working space with quiet office spaces, tons of plugs, lots of books, LOL objects and wifi in just two clicks.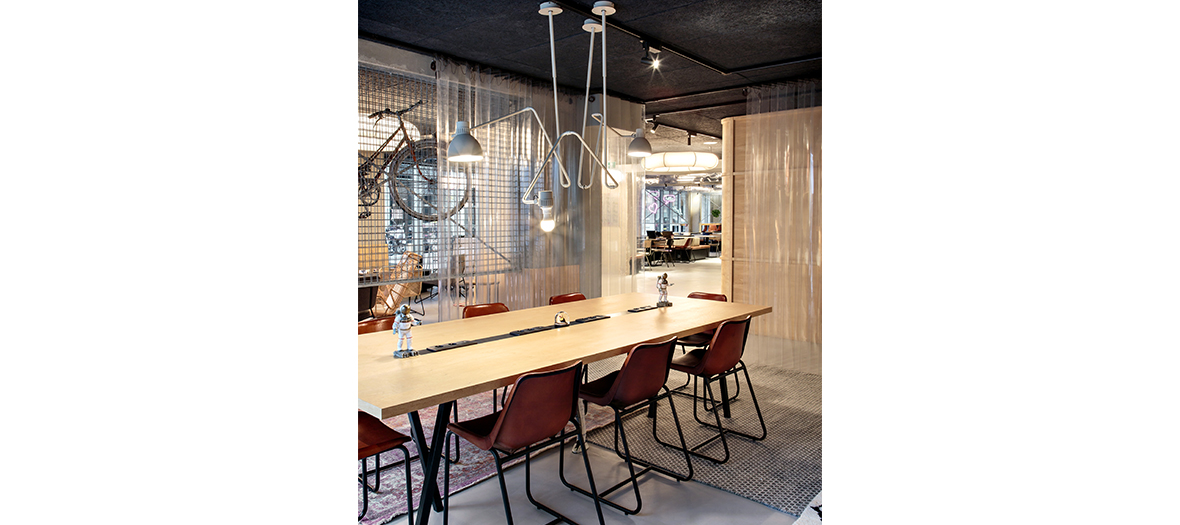 Big bonus: the hidden garden-terrace, really fab to chill in the sun. It's still top secret, but the rooftop is currently being set up—stay connected!
By contrast, the 185 rooms, practical and functional, also happen to be totally streamlined. Hence, no fantasy, but neutral colours, natural materials (wood, leather, stainless steel, cement) along with very clever furniture, such as lit up beds with a space for your suitcase.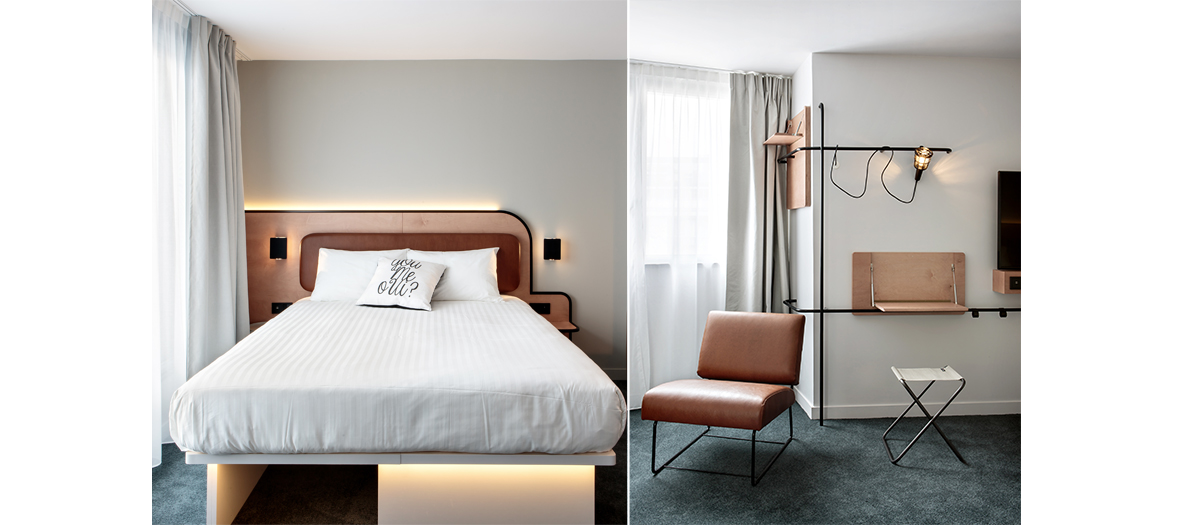 It's only for the clients: preparation for "bikini body" sessions  animated by the staff and a very… sexy ironing room!
Room starting at €90. Cocktails €10-15, €8 at happy hour from 5pm to 8pm.
Also checkout 10 stylish hotels for less than €200.