If the intrigues of « the court » between Madame de Montespan and Madame de Maintenon are your passion and you were hooked to the cult films of Angélique, Marquise des Anges, then this is right up your alley! The 300th anniversary of Louis XIV's death is a golden alibi for a super glamour history lesson.
Treasons, favorites and political upheavals… On Sunday, Canal is launching a brand new exciting series, produced by Jalil Lespert (the amazing Yves Saint Laurent film, that's him) The pitch? At 28-years-old, young Louis decides to build Versailles, a spectacular turning point of power and seduction…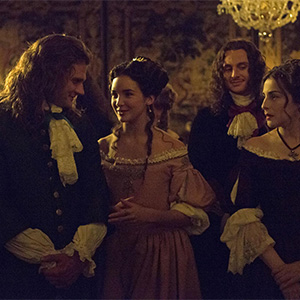 An obligatory passage at the Château de Versailles to discover the must-see exhibition « The King is Dead », like an extraordinary funeral oration. Or how Louis XIV, who passed away from gangrene at the age of 76 years old, orchestrated the most mundane funeral!
Versailles every Sunday on Canal Plus, beginning the 16th of November on Canal +
"The King is dead" until the 21st of February at the Château de Versailles. All the info on: www.leroiestmort.com
By Elodie Rouge