Spread the news: Tommy Gousset, the talented chef of Pirouette, has just opened the most talked about restaurant of the new Fall season. And we must admit that this gourmet venue, located on the upscale rue de Surcouf in the 7th, has everything going for it: an amazing contemporary decor, a very tasty but not pompous cuisine, great low-key service, all at very affordable prices (starter+dishdessert  menu at45€)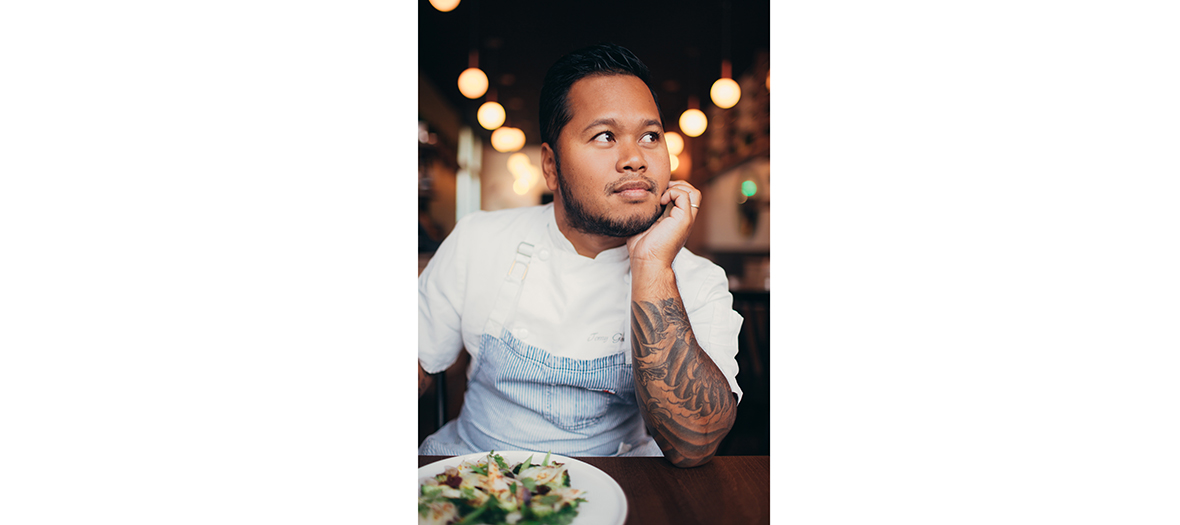 To whet your appetite: a plate of divinely seasonied raw and cooked veggies from his vegetable garden, right up to snuff with those of Passard or melt in the mouth gnocchis with Fall truffle and old Comté cheese. To be tested absolutely: the fowl with foie gras served with mashed broccolis and corn. Wild! Another winner: grey sea bass, small darphin potaotes and mashed eggplants, which you will be sure to write home about.
To be tested absolutely: the house cheese-cake made with Ossau Iraty and black cherry jam, a hybrid dish between cheese and dessert. Remarkable. For sweets addicts: must-try chocolate tart.
We adore: the 25€ luncheon formula, easier to reserve than in the evening when everything gets booked up quickly. Think of reserving a little bit ahead of time, because the problem with such addresses is that they are quickly taken by storm.