Essentially basic and timeless, the wardrobe of the label beloved by hipsters is perfectly timeless. So when the kings of minimalism APC unveil their new concept of vintage boutique , it's the perfect opportunity to get into slow fashion by ensuring an effortless style so Parisian.
Forward thinking APC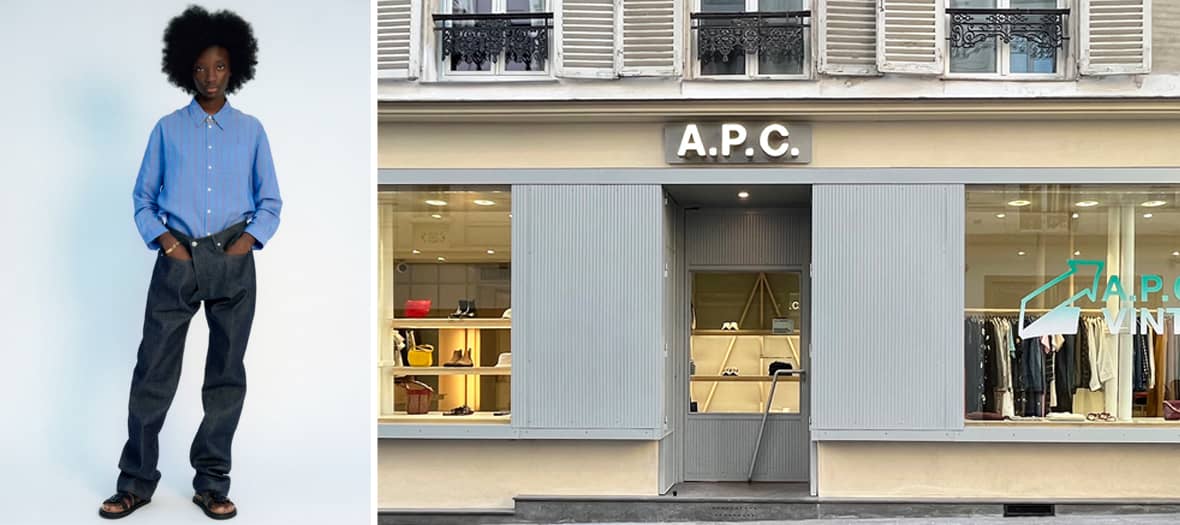 Founded in 1987 by Jean Touitou , Atelier de Production et de Création (APC for short) is the avant-garde of the sleek trends that everyone is raving about, known as the white wolf for producing the most quality raw jeans in the world. market. Authentic and committed, the brand is moving towards an ever greener approach with its boutique entirely dedicated to second-hand fashion… and at friendly prices.
Virtuous circle and solidarity shopping
Giving your clothes a second life has never been easier. They are simply dropped off in a brand store (excluding department stores) to leave with a credit note valid for 6 months in any store, including the vintage store.
T-shirt, scarf, sweater, jeans… Everything is taken back ( under certain conditions ) with the exception of leather parts. The products are then sent to the shop or, if they do not meet the conditions of the store, to associations such as Emmaüs and the Red Cross .
What do we find there?
Both men and women get their money's worth here at half price. T-shirts (€35) from clearance sales from old collections, the must-have jeans (€90) worn by models during photo shoots, sandals (€130) from the wardrobes of the most loyal customers or simply prototypes . You can also shop for a bag (starting at €150) that we had a crush on last season.
Open Tuesday to Saturday from 11 a.m. to 7:30 p.m.
Also discover Ganni opens its first boutique in the Marais and the 5 best vintage boutiques in the Marais.