This is the event that is already driving all the addicts to THE benchmark Danish brand that dresses all the stylish girls in Copenhagen . The pop, colourful, fresh universe of Ganni finally settles in Paris in its own boutique, gable on rue Vieille du Temple , in the heart of the Marais. Joy happiness.
Do you know Ganni?
If not, it's high time to update. Created by fashion power couple Ditte (at the DA) and Nikolaij Reffstrup , Ganni signs the most anticipated shows of Copenhagen fashion week. A true spearhead of the hyper Scandinavian style embodied by the most cutting-edge Danish influencers ( Pernille Rosenkilde , Anne Johannsen , Trine Kjær , etc.), Ganni advocates authentically joyful fashion: " We seek to inspire people to feel themselves, to express their true personality ," Ditte Reffstrup told us the day before the official opening.
All obviously thought out to the maximum in respect of the environment with 92% of the production volume certified as 50% organic, recycled or with low environmental impact and with full traceability of its production chain.
A colorful shop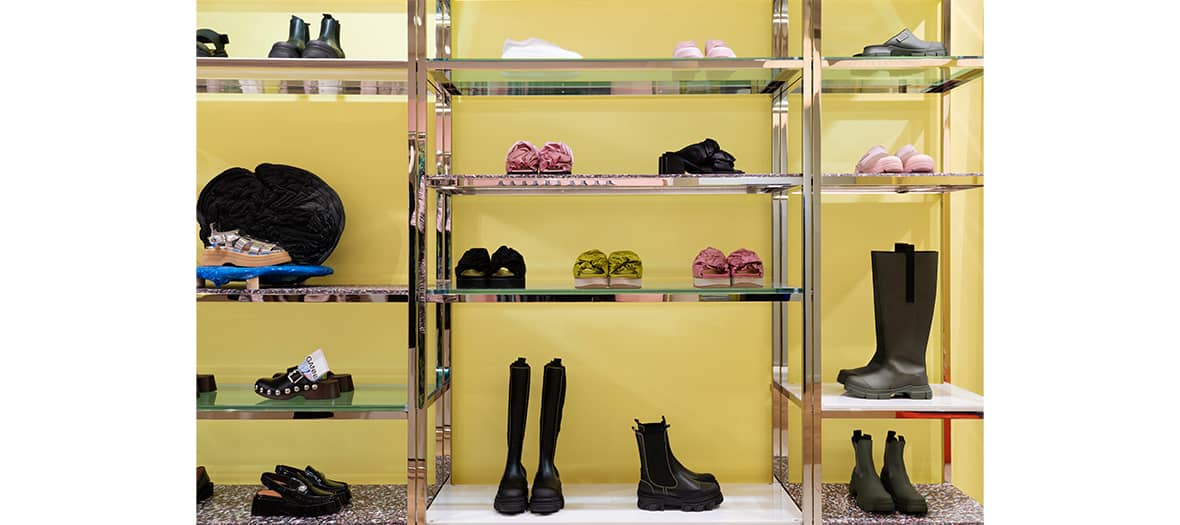 Peach storefront, pink or lemon yellow walls, sky blue stairs, marine shelves in recycled plastic: the entire store is an ode to good humor. " We wanted to convey the spirit of our interior even in the shops, as if we were welcoming you at home. We wanted everyone to dare to come in and feel welcome ," explains the artistic director .
A pop and cool place, therefore, thought out down to the smallest detail to enhance the frankly feel good spring collections. In the closet, sad faces, make way for sorbet tones, fuchsia knits, sun bags, floral prints and orange pants...
The must-haves of the season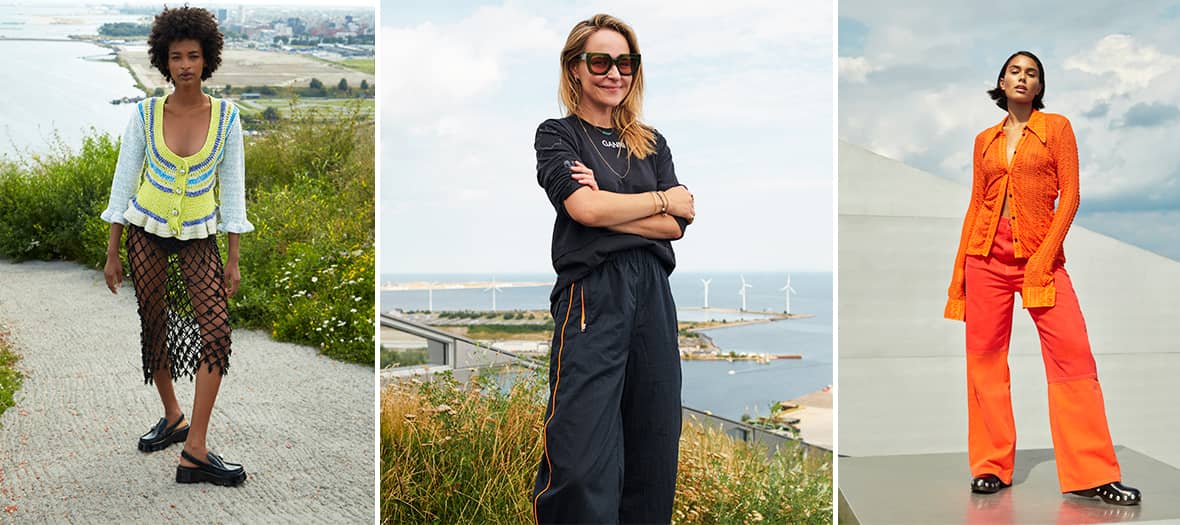 Among the nuggets to be nabbed, the editorial staff's fashion radar ticked on a pink dress in gathered fishnet (€245), a crochet cardigan (€325), a logo cardigan (€195), a wrap dress with blue checks (€195), limited edition patchwork trousers , a removable maxi collar (€55), a camera bag (€265) or even the famous Smiley signature t-shirt (€85).
A second store in Paris
Team Tuileries rather than Marais ? Ganni kills two birds with one stone and will open a second store on March 24 at 1 rue du 29 Juillet (Paris 1st), in the same mood as the first with, as a bonus, a mural signed Enfant Précoce .
Open Monday to Sunday from 10 a.m. to 8 p.m.
Also discover Brownie, the new store that has teenagers going crazy , and American Retro Studio, the store of vintage pieces that fashionistas are obsessed with.