The Dalida legend is immortal. To pay homage to her icon, Lisa Azuelos (LOL, Comme t'y es belle !, Une rencontre) set out to put together the biopic in "rhinestones & drama" mode of the iconic singer interpreted by Sveva Alviti next to Jean-Paul Rouve and Nicolas Duvauchelle. Our 3 good reasons to go there.
1 – To dive back in the glamour of the 70's
The golden age of the Olympia, night-clubs, wild Parisian nights... No doubt, Dalida is showcased in the temple of rhinestones featuring the most outlandish dress codes. The concerts of the singer are played back with energy, enhanced by super costumes. It really made us hopping in a time machine to go back and meet up with all of the revellers of that era.
2 – To finally understand the reason for the tragic suicide of Dalida
This is what Lisa Azuelos aims at in her film: to make her fans understand and forgive their icon for her tragic gesture. "My life has become unbearable. Forgive me...". On the 3rd of May 1987, Dalida commits suicide at 54-years-old, pushed over the edge by her tragic destiny. And with cause: the omnipresence of death, lying in wait and taking the lives of the men in her life at the most critical moments of her career. Spine-chilling.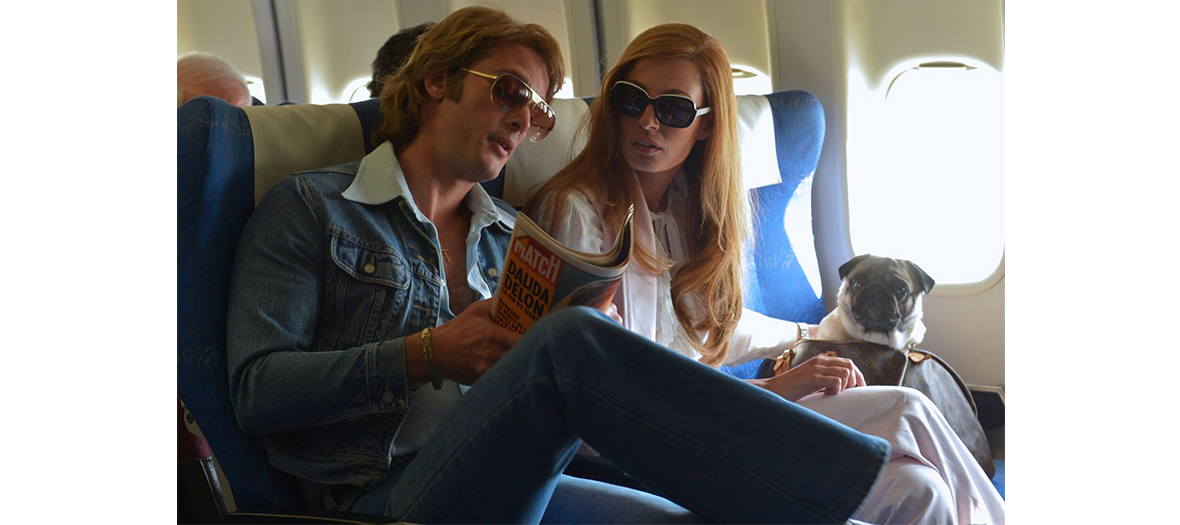 3 - For Nicolas Duvauchelle as an eccentric gigolo
He plays the part of the "Comte de Saint-Germain", a mythomaniac playboy who was the very mercantile lover of the lovely Italian. An eccentric figurehead of the capital, he is at the same time ridiculous and irresistible. With a very improbable haircut and an ultra tight pair of pants, Nicolas Duvauchelle is hilarious and unrecognizable. And he is the one who manages to convey the humoristic touches necessary to the latter part of the film.
Dalida by Lisa Azuelos with Sveva Alviti, Jean-Paul Rouve, Vincent Perez, Nicolas Duvauchelle, Patrick Timsit. To be released on Wednesday the 11th of January 2017.
© Luc Roux