This is the most anticipated series event of the season. Game of Thrones fans were counting the days until August 22, D-Day for the release of House of the Dragon , the prequel to the cult HBO series which this time focuses on the birth of House Targaryen. Conspiracies, sex and bloody fights: the winning triptych is indeed back for these first addictive episodes. 3 good reasons to get started tonight.
1 - Because the plot is less complicated than it seems
We read in the press clear opinions: too much talk, not enough action scenes, too much information to remember. In truth, more than an action series, House of the Dragon offers the portrait of a family in power, halfway between the political stakes of The Crown , the low blows of Succession and of course the polished aesthetics from Game of Thrones . Ultimate advantage over its big sister: as we only follow one of the 7 main houses of Westeros, we are much less lost by the number of characters and intertwined stories. Better: even those who missed GOT will be able to get started without being lost, since the plot takes place 172 years before the adventures of Daenerys Targaryen , when her ancestors reigned over the Iron Throne escorted by their army. of dragons.
2 - For the perfect cast
Like the parent series, House of the Dragon skilfully mixes new talents and big names in British cinema and theatre. Disturbing in the role of the Hand of the King, we find in particular Rhys Ifans (mythical roommate of Hugh Grant in Love at first sight in Notting Hill ), but also the brilliant Matt Smith ( The Crown , Last Night in Soho ) as a perfect villain. He plays Daemon, the bloodthirsty brother of King Viserys ( Paddy Considine , spotted in Peaky Blinders ). This trio of British stars is joined by the darlings of tomorrow, namely the young Milly Alcock in the footsteps of Princess Rhaenyra or the Jon Snow 2.0 camped by Fabien Frankel .
3 - For the place left to women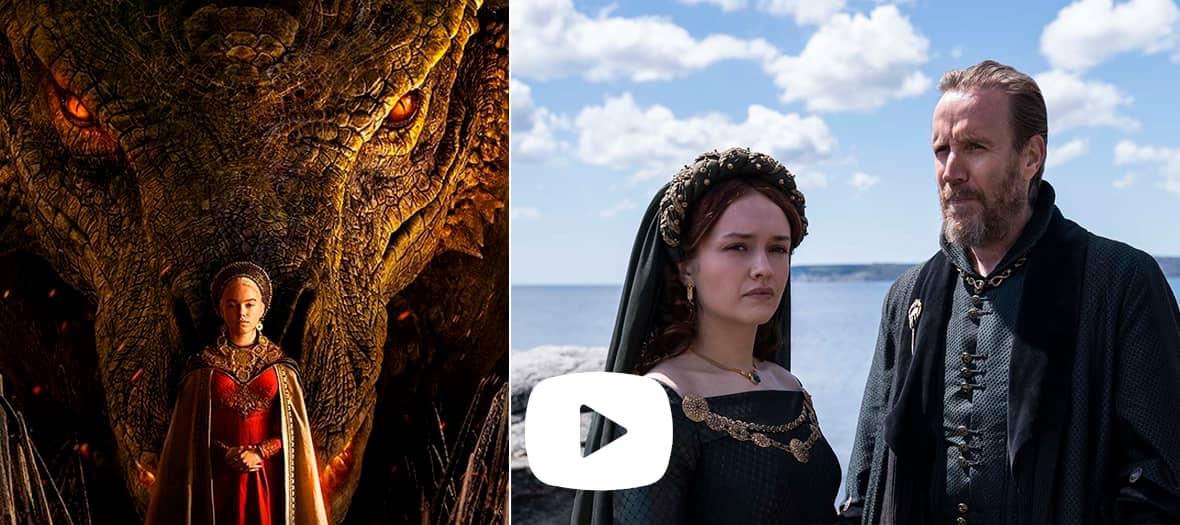 Like Game of Thrones with the badass Brienne , Arya and Daenerys , House of the Dragon gives pride of place to high-profile female characters. Without going so far as to consider the series as feminist, she is interested in the precarious conditions of women in a sort of dark Middle Ages where one died in childbirth, where one never acceded to the throne despite one's rank in the succession and where we were forcibly married to perpetuate a line. A heroine in search of freedom, touching power with her fingertips, Rhaenyra embodies a will to rebel that we seek to crush. However, it is impossible to detail his adventures without spoilers: you will therefore have to make up your own mind…
House of the Dragon, disponible sur OCS
Also discover The Gilded Age , the new series from the creator of Downton Abbey