It's the back-to-school surprise that no one saw coming... Amazon Prime Video has just released in France what will certainly be one of the best series of the year. A blend of mockumentary and comedy series, "Jury Duty" tells the story of an American citizen who serves as a juror in a staged trial with actors, but the twist is that he's the only one who doesn't know it.
This one-of-a-kind series has been a hit in the United States since April and has rightly garnered four nominations at the upcoming Emmy Awards, including one for Best Comedy and another for Best Actor for James Marsden. Has Lee Eisenberg, the writer of The Office US, crafted an extraordinary genre? We'll let you be the judge...
Any citizen over 23 years old and registered on the electoral rolls can one day be called to serve as a juror in a trial. Here, it's not 12 Angry Men, but rather 11 jurors, among whom is Ronald, a friendly 29-year-old solar panel installer. While the young man proves to be ordinary, authentic, and understanding, he is surrounded by eccentric characters: an introvert who is a transhumanism enthusiast, an elderly lady with fluctuating attention, and even a South Korean immigrant addicted to games with incomprehensible rules.
Their uniqueness? All the members of the jury in the series are actors in a devilishly well-scripted fictitious trial, during which Ronald, the unwitting victim, genuinely believes he's fulfilling his duty as a juror in an increasingly absurd setting. Filmed like The Office, as zany as The Truman Show, but with the intensity of 12 Angry Men's debates, this series transcends its own model to create something new, blending reality and fiction to the point of blurring the lines between the two worlds.
Improvisation Takes Center Stage
This marvelous script comes from the creative mind of Lee Eisenberg, who has already directed "Wecrashed" with Anne Hathaway and Jared Leto, and wrote for The Office. Except for Ronald Gladden, everyone in the series is a professional actor, many of whom are relatively unknown to the general public. One of them, James Marsden (X-Men), even plays himself. Fortunately, it's not Ronald Gladden who becomes the butt of the joke, but rather the actors who are turned into caricatures. The characters are all quirky, the situations and dialogues are sometimes completely absurd, and it all stems from complete improvisation, which is quite impressive. It's not until the final episode that the whole ruse is revealed to Ronald, including the backstage maneuvers. Simply brilliant.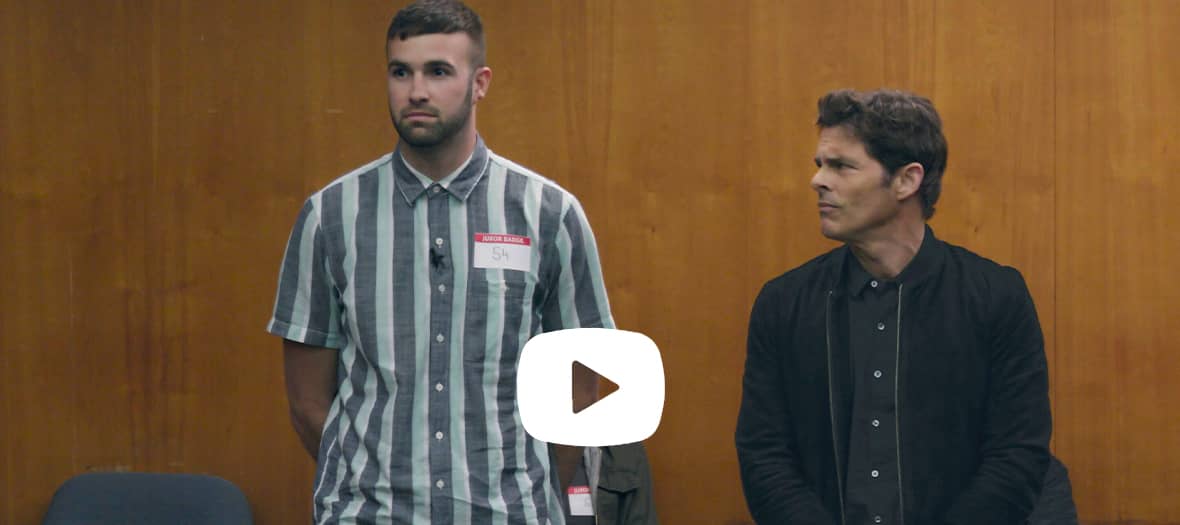 Also Discover Martin Parr exhibits in a new floating museum in Paris