#mce_temp_url# A 100% black humor series, a sexy scandal embodied by Lily James , a brilliant and ultra-moving historical fresco, a parody series on the underside of MI5 ... Nothing beats summer to dive headlong into these values sure at the moment. Our shortlist.
Slow Horses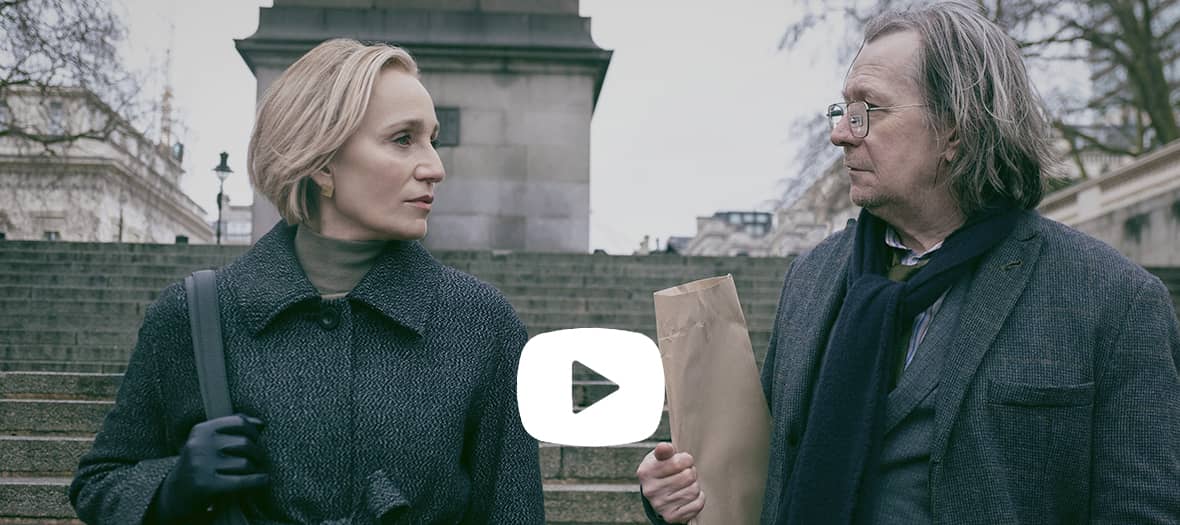 For who ? Fans of very British humor and spy series.
The pitch. British intelligence agents are sent to an obscure department of MI5 , a kind of storage room called the " Slough House ", in French La maison des tocards. The cause ? Their many mistakes are slowly leading them to the end of their careers... While some are determined to stay at the bottom of the ladder, sometimes disregarding their own dignity, others are determined to restore their reputation with MI5 officials. .
As Officer River Cartwright is exiled to the ' Slow Horses ' club after a botched training mission, little does he know that his life will now be a hodgepodge of boring chores. But when he and his colleagues find themselves on a mission, embroiled in a dangerous game within Regent's Park itself , these spies just might turn the tables in their favor.
Why are you going to love it? Exit the novels of John Le Carré and the James Bond saga … Freely inspired by the works Slough House by Mick Herron , Slow Horses breaks with the traditional codes of the spy series . This slew of episodes has everything from British comedy: subversive English humor, characters with many flaws, messy around the edges and sharply self-deprecating. The brilliant cast consists of Gary Oldman ( The Dark Knight ), Jack Lowden ( War and Peace ) and Kristin Scott Thomas ( Her Name Was Sarah ), with crazy credits written by Mick Jagger in close collaboration with composer Daniel Pemberton ( Spider-Man: Into the Spider-Verse ).
Already available on Apple TV
Pam & Tommy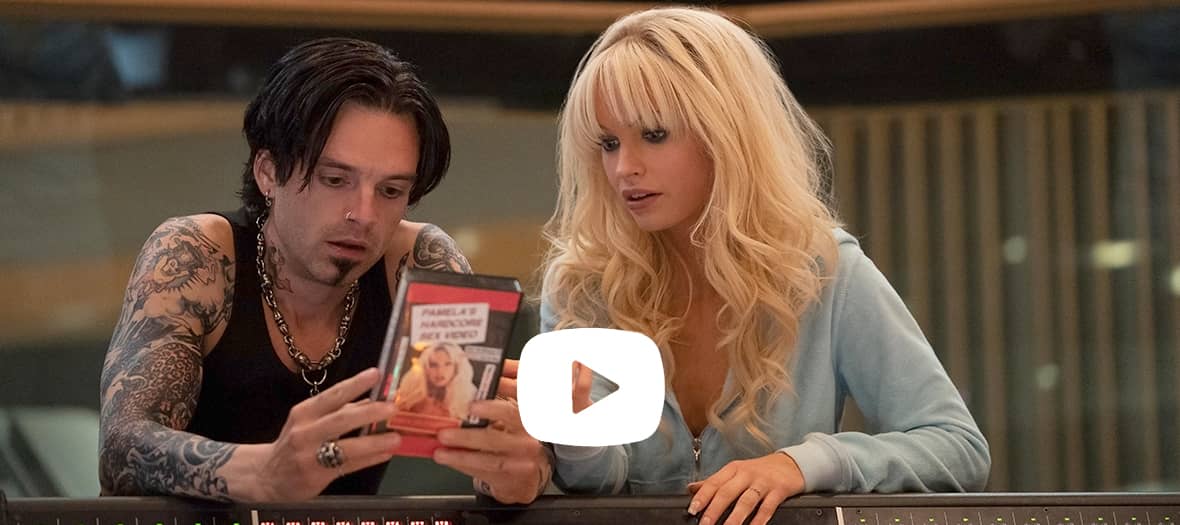 For who ? Aficionados of the American Crime Story series and the early productions of Martin Scorsese .
The pitch. This pop and satirical series returns to this scandal which made headlines in 1995: the sex tape of Pamela Anderson and Tommy Lee . Or how, from one day to the next, the private life of a married couple and the body of a woman find themselves leaked on the Internet... Between fiction and reality, absurd thriller and black comedy, Pam & Tommy we plunges into the feverish atmosphere of the 90s in the heart of a misogynistic America where women are adored for their curves but judged when they affirm their sexual freedom.
After focusing on the media and legal fallout, the series abandons the vulgar to switch to something more intimate and poignant. A successful bet for this series which intelligently dissects the consequences of this scandal on the couple as well as on their careers and the violence of which they were victims. By adopting the condescending gaze of the public at the time and then revealing the fragility of its protagonists, the miniseries proves to be singular and ultra-moving.
Why are you going to love it? Brilliantly directed by Craig Gillespie ( Cruella ), this particularly well-paced work adopts a Scorsesian staging. The nineties atmosphere inspires nostalgia: the looks, the behind the scene of Baywatch , the underside of the porn industry and VHS tapes... The series tackles contemporary themes such as consent, gender inequality. women, the rise of the internet market, the sexualization of women and the sex tape phenomenon . The must ? The incredible attitude, chemistry and appearance of the two performers Sebastian Stan ( Black Swan ) and Lily James ( Mamma mia! Here we go again ) who offer a stunning copy-paste of the images that circulated on the people magazines of the time.
Already available on Disney+
The time traveler's wife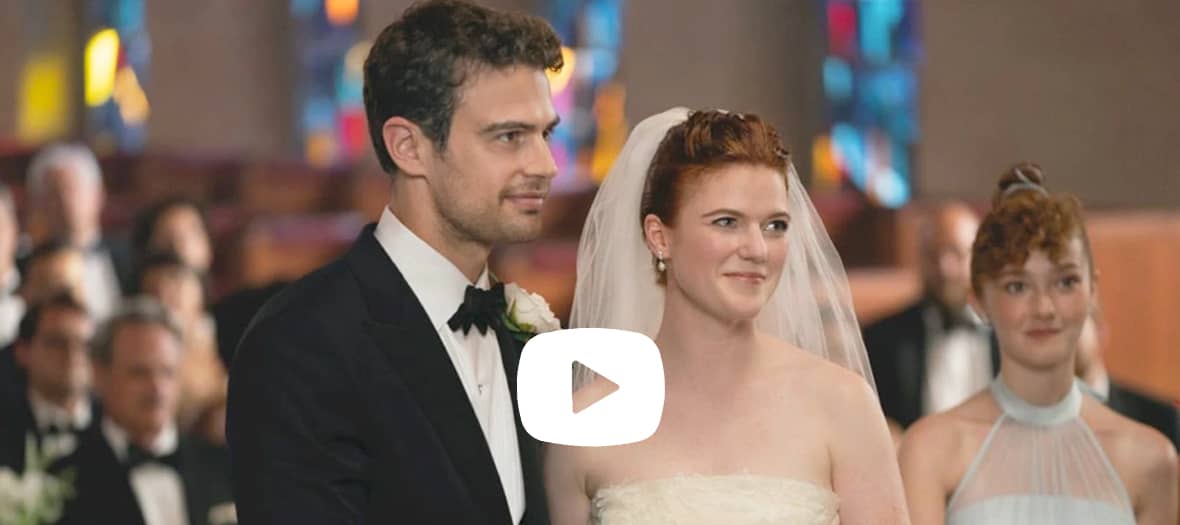 For who ? Anyone looking for a touching story à la About Time , brilliantly combining fantasy and romantic comedy .
The pitch. Loosely adapted from the eponymous novel by Audrey Niffenegger , this miniseries chronicles the complex love story between Claire and Henry. The latter is affected by a rare genetic disease which causes him to travel in time randomly, landing dazed and naked wherever fate takes him. During his many unsynchronized journeys, he meets his soul mate. Sometimes separated, the two meet again weeks, months or years later in more or less romantic scenarios.
If the pitch may seem a little far-fetched, its realization is such that it takes the melodrama down a notch. Like a documentary, each episode opens with Clare or Henry speaking nostalgically about their lives, punctuated by the passivity of Claire whose daily life is still defined by surprise visits from Henry.
Why are you going to love it? A brilliant team was obviously essential to bring to life a story that could quickly become melodic. Directed by Steven Moffat ( Doctor Who ) and directed by David Nutter ( Game of Thrones ), it stars two British actors, Rose Leslie ( Downton Abbey , Game of Thrones ) and Theo James ( Jane Austen: Welcome to Sanditon ). This six-part series delicately poses the question of fate and its tenuous link with free will. Verdict? A touching love story that makes you think about the hold you want (or not) to keep over your destiny.
Already available on HBO
Severance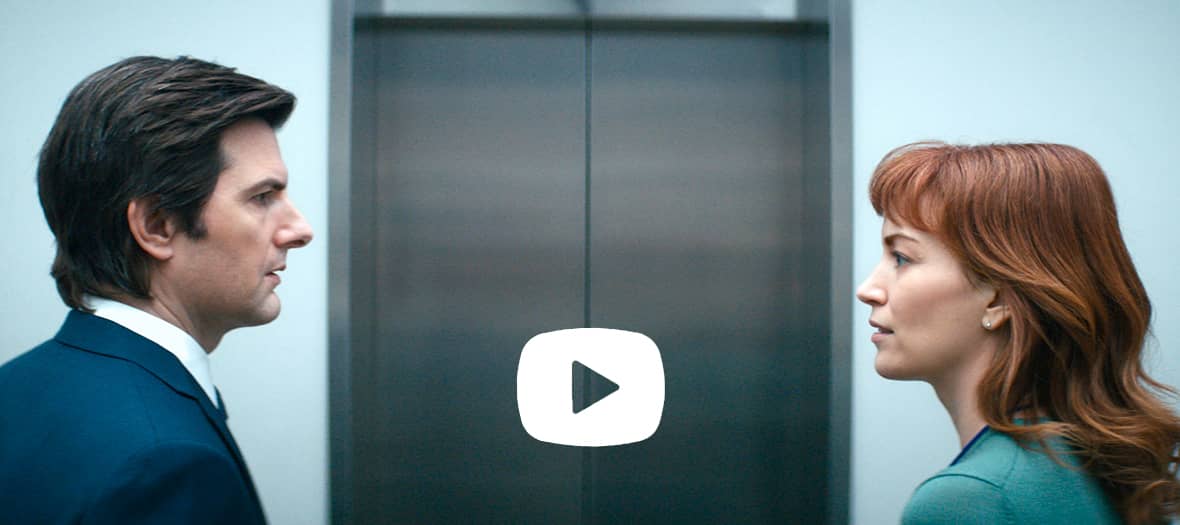 For who ? Lovers of science fiction thrillers, who were waiting to see Ben Stiller at the helm of a hilarious achievement.
The pitch. The first minutes of the series are not very funny: a woman lying, unconscious on a meeting table, is awakened by a voice coming out of a loudspeaker. She does not know where she is, nor does she recognize her own identity. We discover that she works for Lumon Industries, a mysterious computer firm in which the employees undergo a surgical operation of separation between their memories of their professional life and the others related to their private life.
The rule is simple: when they are at work, they forget their private life, but when they leave the building at the end of the day, they find their personal memories and forget everything about their work. The perfect way to create ultimate capitalism where performance is the key word and where the parasitic emotions of employees disappear as soon as they arrive at the office. Convenient for those who wish to relieve themselves of an excessively intense mental load. For others, it's a situation that can quickly turn into a nightmare...
Why are you going to love it? This moving and thrilling drama was a hit upon its release. Imagined by Dan Erickson and directed by the indescribable Ben Stiller , this American series oscillates between incisive black humor and science fiction. Slow and melancholy at first, Severance fascinates with its meticulous staging and its luxury cast: Adam Scott ( Big Little Lies ), John Turturro ( The Night Of ), Christopher Walken ( Catch Me If You Can ) and Patricia Arquette ( Boyhood ). In background ? A bitter criticism of an extremist capitalism that conceals authoritarian, even totalitarian designs.
Already available on Apple TV
Pachinko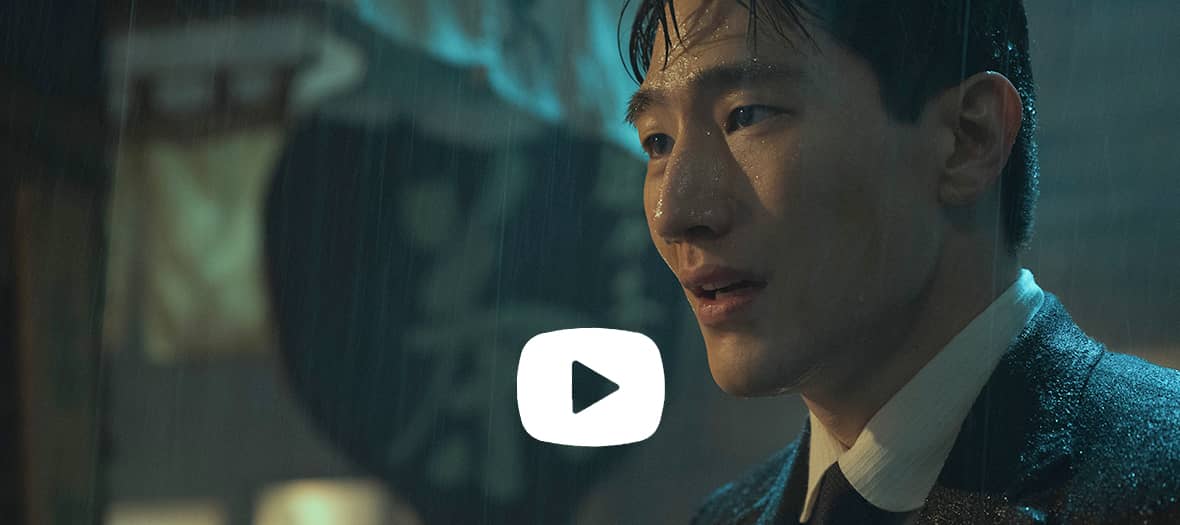 For who ? Korean series addicts looking for a historical fresco full of emotions.
The pitch. Freely adapted from Min Jin Lee 's bestseller on a Korean immigrant family's quest for identity, Pachinko is a true romantic epic in the heart of 20th century Japan. The series paints a portrait of Sunja and her family and thus offers the possibility of transcending the bonds uniting each of them, giving life to their respective quest for identity.
From Busan in 1910 to New York in 1989, this family saga crosses the times and the (mis)adventures of this family within a country which maintains complex relations with Korea marked by its past annexation. This ample and intimate melodrama deals with origins, identities and heritage without ever theorizing, delicately painting the long path of its ordinary heroes with overwhelming destinies.
Why are you going to love it? It took daring to embark on the adaptation of such a vast fresco, ranging from the 1910s to the gates of the 90s. But it's a successful bet for the duo of filmmakers Kogonada and Justin Chon who find, in the turmoil of a century of family history, an exceptional harmony, a balance between wide shots on superb landscapes and tight shots on wonderfully expressive faces. The most upsetting? The sober interpretation of Youn Yuh-Jung ( Minari ) whose character provides the pains that are released in completely immersive sequences.
Already available on Apple TV
Also discover the glam 'exhibition at will of the Monnaie de Paris and our good reasons to devour (finally) the Mrs. Maisel on Amazon Prime Video.