To all Parisiennes, foodistas and design buffs, this is the not-to-be-missed event this weekend. The La Marée Jeanne restaurant is closing its doors: a blessing in disguise since all the decoration and all the high-tech kitchen equipment are for sale!
It's at Jeanne B, the vitamin-filled communal table grocery store of Montmartre, where can  come shop for these nuggets at mini prices with a big destocking planned Saturday and Sunday. 

A very warm tag sale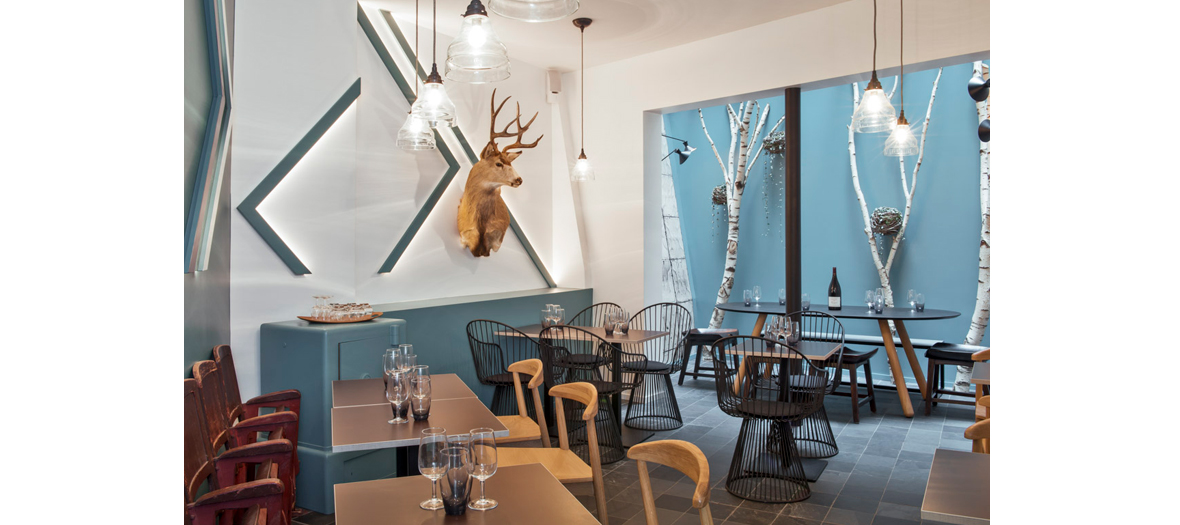 While Jeanne B is already on the map of trendy spots with its wonderful sun-filled terrace, its customizable salads, its couture croque-lobster as well as its roast chicken with gratin dauphinois, the venue is morphing this weekend into a very unusual restaurant tag sale.
The event was put together by the house master, Frédéric, in a very friendly spirit. A pop / rock playlist, a pleasant decor, charcuterie and good comforting Domaine Richaud red wine! Well worth the detour, no?
Give a souk touch to your kitchen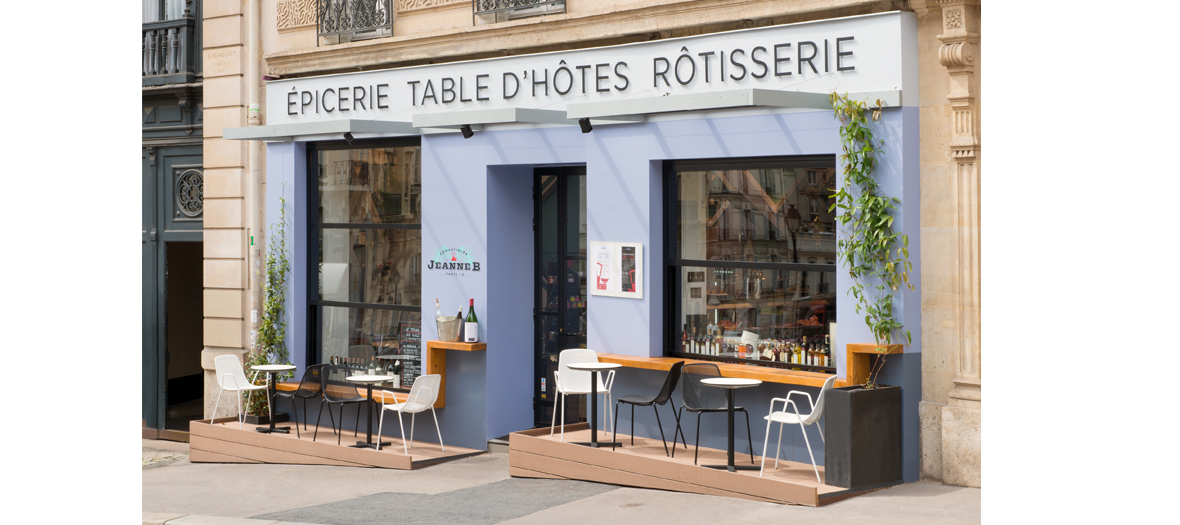 We have good news for all those who adore going to the Puces de Saint-Ouen flea market on the lookout for unusual events and shop ops: furniture, pretty tableware, pro equipment...
A real treasure trove where you might be tempted by a very handsome 2- meter wooden table at €200, Spanish stools, a large garden armchair at €50  and 50 x 50 cm tables at € 20 a piece, which leaves you extra euros to indulge in a small collection of plates directly from La Marée Jeanne, at €2 each. You enter a super cool place and you benefit from good deals. It does not get much better than that!
Saturday the 29th of February and Sunday the 1st of March at Jeanne B – Open to all from 10am to 8pm
Also discover the cantinas of fashion editors and 4 stylish outings for this weekend.