Now is the time or never to start sweating. From November 15, we will be able to register to participate in the most stylish training sessions in Paris. A real buzz in the world of sport, Hermès is embarking on fitness with a good dose of chic and humor.
This gives Hermès Fit , a highly fashionable ephemeral gym, installed for a week at the Beaux Arts de Paris in the 6th district. To ensure the session: an army of coaches will follow one another in two rooms and one-hour sessions.
Sports lessons with Hermès accessories
The very Hermès style touch of these courses? The brand's fashion accessories replace sports instruments such as balls or dumbbells placed in the room. Elastics become belts for stretching, shoes replace dumbbells and silk squares are used to practice your yoga. How about playing ball in heels?
New hilarious disciplines: the Balance Hat invites you to work on your balance without losing your branded hat and the exercises of Athlé'Leather to gain flexibility by playing with small maro objects.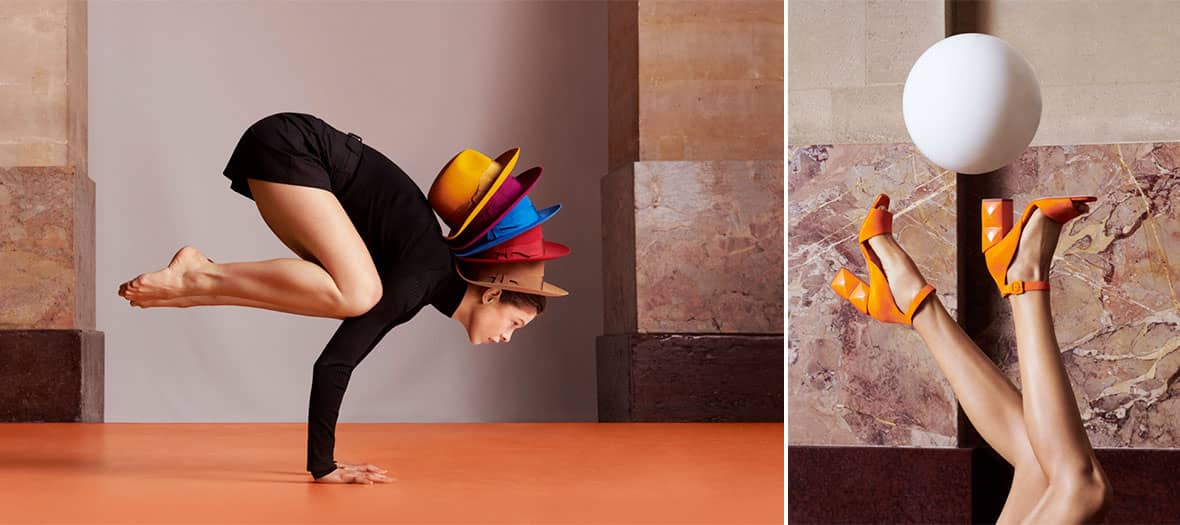 To go further: an energizing juice bar for chatting with friends after class, a Photobooth to immortalize the event… Not to mention concerts and surprise performances on a Hermès ring to set the scene for the universe. In short: the happening must not be missed in December.
Online reservation from November 15

Hermès Fit , from December 1 to 5, 2021 at the Beaux Arts de Paris, 14 rue Bonaparte Paris 6e. Open from 10 a.m. to 8 p.m. Nocturnal until 10 p.m. Thursday, Friday and Saturday.
Also discover the new trendy sports to try and Maison Epigenetic, the beauty rendezvous that is revolutionizing anti-aging