What to do in Paris during Easter weekend? Brunch, kitchen workshops with the kids and other off-the-beaten-track ideas … Here is the listing of four top activities to chill out.
Stylish workshops to keep the kids busy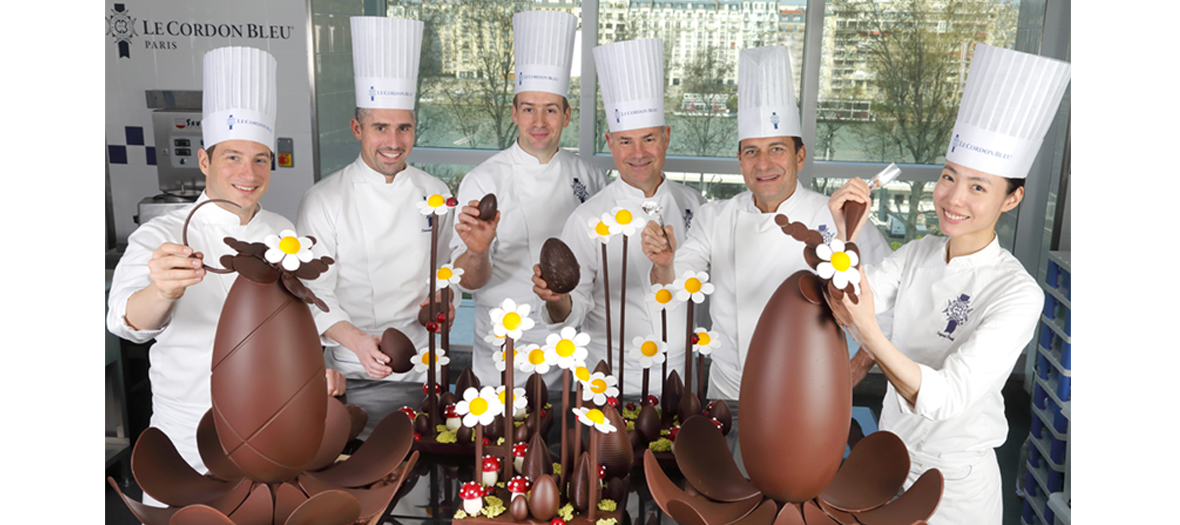 The brigade of the Le Cordon Bleu institute, the most prestigious cooking school, is organising a food residence at Beaugrenelle this weekend with customisation workshops for chocolate hens. An activity that is going to delight your kids.
Rendezvous Saturday the 20th of April from 2pm to 6pm and Sunday the 21st of April from 2pm to 5pm around super cool 10 minute workshops with teams of 8 kids. Budding Ratatouilles can taste their creations right there or take theirs home.
How does it work? Sign up right there or ahead of time to be sure to choose your time slot on the site www.cordonbleu.edu, before going to watch Dumbo with the family at the Beaugrenelle cinema.
We also like the exhibition of monumental chocolate creations and a massive distribution of chocolates on Easter Monday.
As sun-filled brunch at Terrass'' Hôtel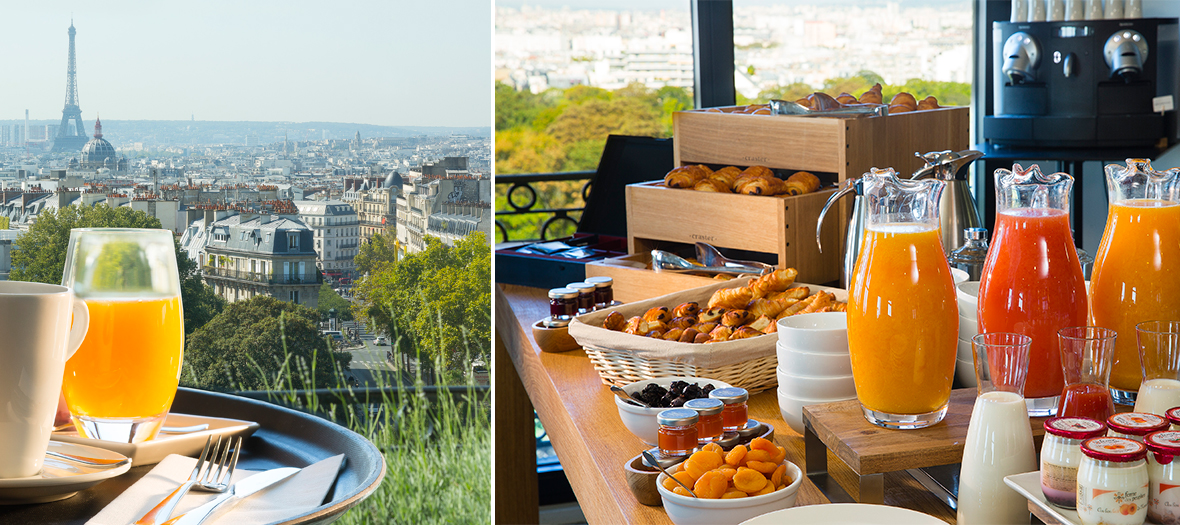 The most trendy hotel in Montmartre is going all out for Easter Monday with a joyful brunch menu: viennoiseries, house pastries, cakes, cereals, muesli, breads, fruit, dairy products. The "salty" team will go for the charcuteries, bacon, sausages, scrambled eggs, smoked fish, seasonal salad, fish and meat of the day, veggie of the moment. Phew: there are still a few places pour la session de 14h.
The alternative? A "French brioche– chocolate pairing " teatime with the very special craftsmanship bars of Petits Carreaux de Paris, on Sunday the 21st of April from 4pm-6pm, on the rooftop and without reservation.
Brunch Easter Monday (Adult) €45  + €10 per child. Reservations on www.terrass-shop.com.
The installation everyone is talking about at the Grand Palais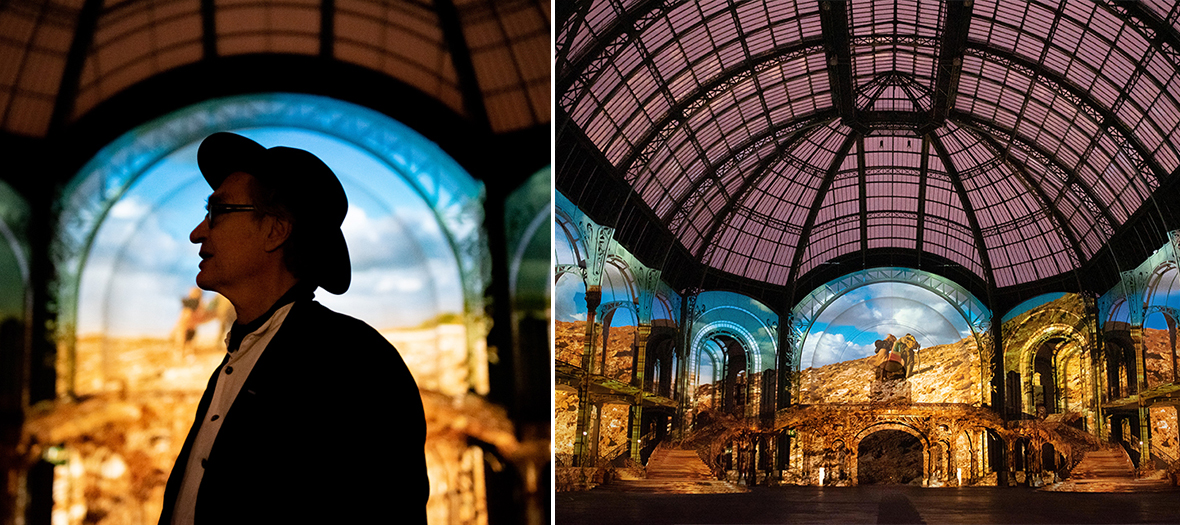 "Unidentifed Plastic Object": is how artist Wim Wenders qualifies his hallucinating installation (E)motion that is taking over the Grand Palais nave during Easter weekend.
A new form of video art, the work of German Wenders makes his cinema encounter new technologies by projecting his monumental and spectacular 33-minute creation on the grandiose architecture of the nave, during 5 exceptional evenings. A must-see.
Free entrance from 9pm to midnight from the 18th to the 22nd of April at the Grand Palais.
All the info on www.grandpalais.fr
Blind tests and cult films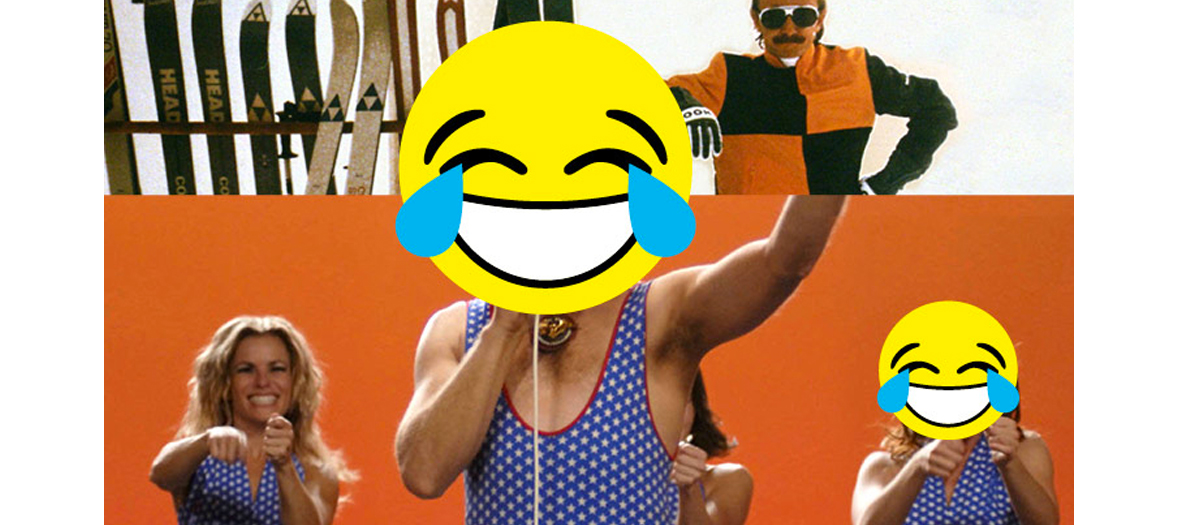 If you feel like having fun this weekend, go check out Forum des Images. On the programme of their first edition for Drôle de Festival, 30 cult films are planned such as Les Chinois à Paris by Jean Yanne, Les Bronzés font du ski, The Full Monty or Airplane as well as Frankenstein Junior by Mel Brooks.
Another strong moment: of the project is the film Guy followed by an encounter with Alex Lutz (Friday the 19th of April at 8:30pm) and a talk with Laetitia Dosch (Gaspard va au mariage) Saturday at 4pm.
For a hilarious evening: book your Saturday night (at 8pm) with a blind test around the "one liners and cult moments" of your fave films played live (read up on your classics!). But the big hit will certainly be the blind test, ensured by Radio Nova, as curtain dropper of the festival Monday night. Get ready!
Full rate €6 per projection. Info and reservations sur www.forumdesimages.fr.