It's the beauty event shaking up the beauty world in Paris. PAOMA, the first eco-ethical, organic, and French skincare brand, has just inaugurated its extraordinary Beauty House in the heart of Saint-Germain-des-Prés. A dreamy new spot for Parisian women to pamper themselves and regain a youthful complexion! Shall we take you there?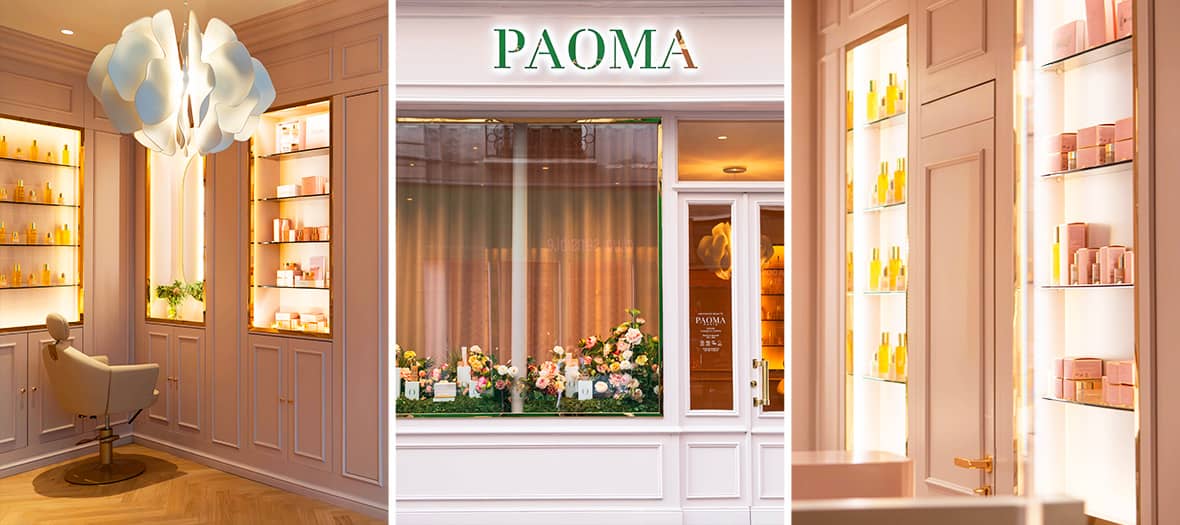 Experts in the luxury cosmetics industry for over 20 years, Anne-Sophie and Jérôme Palatin launched PAOMA two years ago, introducing a range of 13 certified organic products with demanding, natural, and vegan formulas, as well as recyclable and refillable packaging. For the lovely backstory, Pao, Emma, and Maxime, the three children of Anne-Sophie and Jérôme, inspired the name Paoma, which is soft and round, telling a story of transmission and conveying gentleness, joy, and serenity.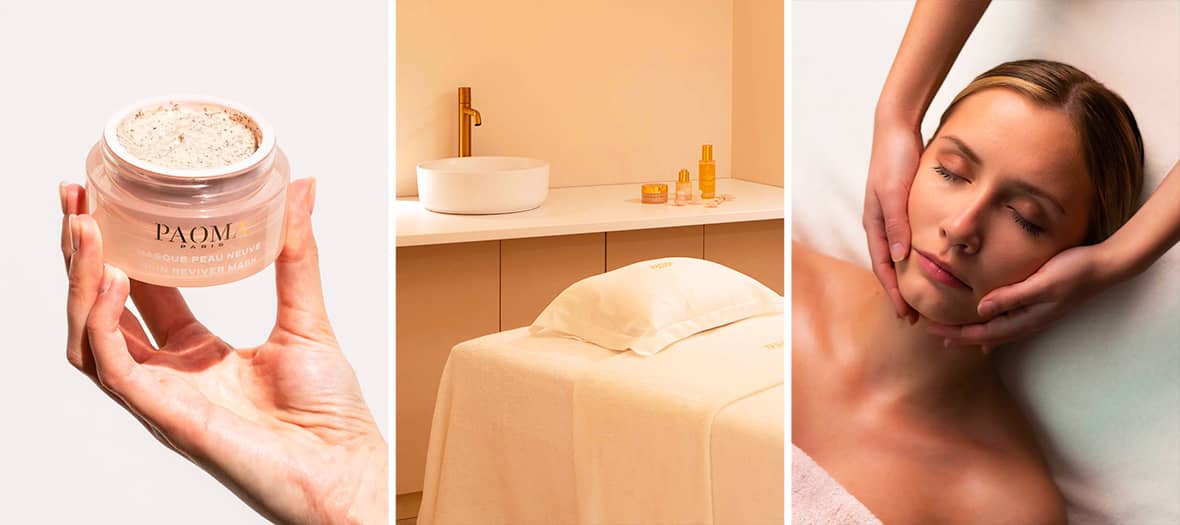 In a sublime 18th-century building on Rue des Quatre-Vents, the PAOMA Beauty House already catches the eye with its elegant facade and abundantly flowered display window. Once through the door, time stands still in this pretty powder pink boudoir, a gentle color that contributes to creating a refined, warm, and enveloping atmosphere. They offer various innovative treatments inspired by ancient beauty rituals, combining the manual expertise of therapists with a range of proven-effective products. Also worth mentioning are the 30-minute express rituals to awaken radiance, facial yoga masterclasses, and self-massage classes offered every week.
What is it? A holistic anti-aging facial treatment that takes into account both body and mind. For whom? It's suitable for all skin types, with each treatment personalized with tailored and targeted modules. The promise? A genuine alternative to aesthetic medicine, the beauty-revealing ritual ensures a rejuvenated face with redefined contours, radiant skin, and absolute well-being. The protocol: comfortably settled in a lovely cabin away from the city's hustle and bustle, the protocol begins with a body awareness exercise, visualizing each limb and using Bhramari. This yoga technique, a true singularity of this signature treatment, induces resonance in the skull for complete relaxation.
The facial treatment can then begin with a double cleanse using the Perfect Balm, a creamy balm that, when massaged, transforms into a milky veil and captures all impurities. The practitioner then applies the New Skin Mask. Depending on the skin type, it may be worked in different ways: enzymatic, as a light exfoliation to simply remove dead skin and revive the complexion, or mechanical, to work more deeply on thicker problem-prone skin. It concludes with a massage using personalized anti-aging maneuvers with a Kobido base and the use of stones like guasha for better drainage and detoxification. This massage can be combined with complementary modules on targeted areas to further boost results. The session ends with the application of the Eye Contour Elixir to refresh the gaze, the Vitamin C Beauty Concentrate, and the Gemmoressence cream, which hydrates and plumps the skin. Result: muscle tension is completely released, toxins are eliminated, the complexion is radiant, and the skin is luminous! Open from Tuesday to Saturday from 10 am to 8 pm.
Open from Tuesday to Saturday from 10 am to 8 pm.
© Maison de beauté PAOMA (@paomaparis)