Going hard at the office, meeting Mister Perfect, finding an apartment, negotiating a raise, channeling stress… And why not all at the same time? So many goals in life that require concentration , talent and… luck .
For the first two, we can't help it! In terms of baraka, there are charms jewelry characteristics a mystical strand. In addition, joy is precisely the trend of the moment. Guardian angel, protective stone, meditation ring or esoteric symbols, nothing better to treat yourself to good karma and good vibes worthy of the Dalai Lama . Help yourself and heaven will help you.
Solar scarab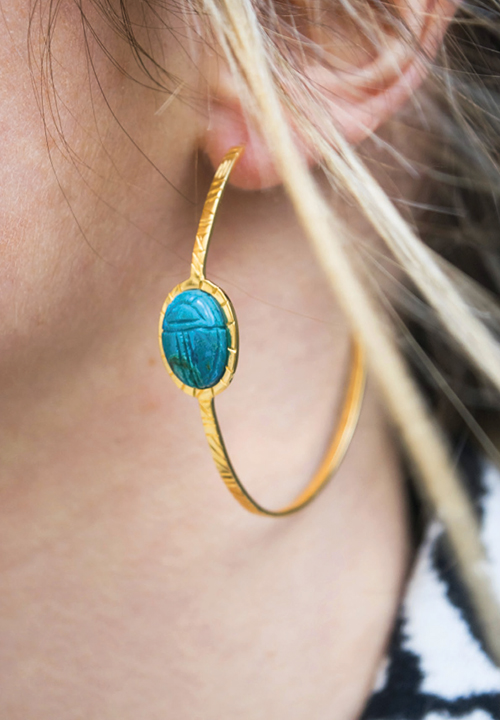 A mythical protector in the time of the pharaohs (who even slipped them into their sarcophagi for a good resurrection), the scarab continues to bring balance and luck to its wearer. All the more with Caroline Najman when it is engraved in a malachite , a soothing stone known to absorb bad waves. Combo!
Malachite Khépri golden hoops, Caroline Najman , € 125
Guardian angel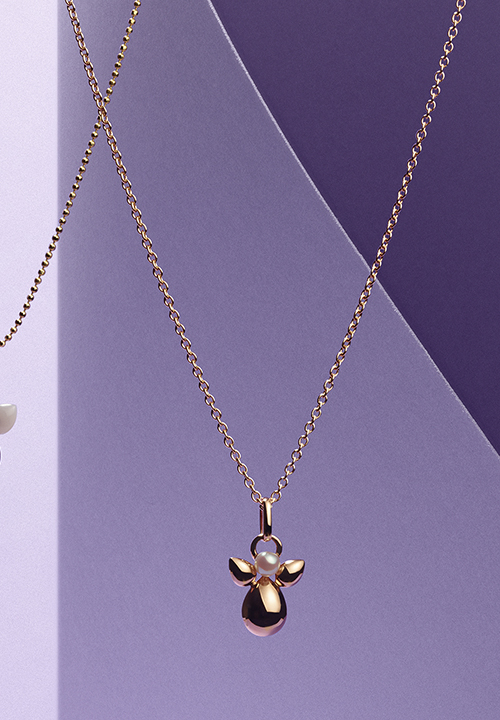 Common to the three monotheistic religions, the guardian angel takes on the air of a small round doll in Isabelle Langlois . A beautiful jewel in pink gold, silver and pink pearl to offer to the person you love, or to guarantee yourself a little divine protection. Amen.
"Angel Zachariel" pendant, Isabelle Langlois , 280 €
Hole-hole part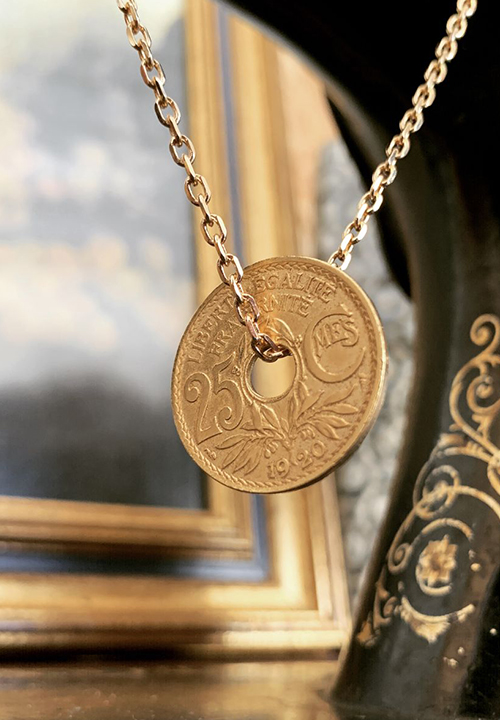 Passionate about French history and heritage, Kilian Croguennec collects for his label Le Sou Français genuine old French pieces with holes, manufactured between 1917 and 1939. Relics sometimes hundred years old, therefore, and passed between thousands of hands before being restored and pimpées in his workshop in Hossegor , to end up around the neck or the wrist of those who wish to offer a helping hand in life. It is whispered among the elders that they bring luck and prosperity .
Long necklace 25 Cts gold, Le Sou Français , € 85
Stone, paper… scissors?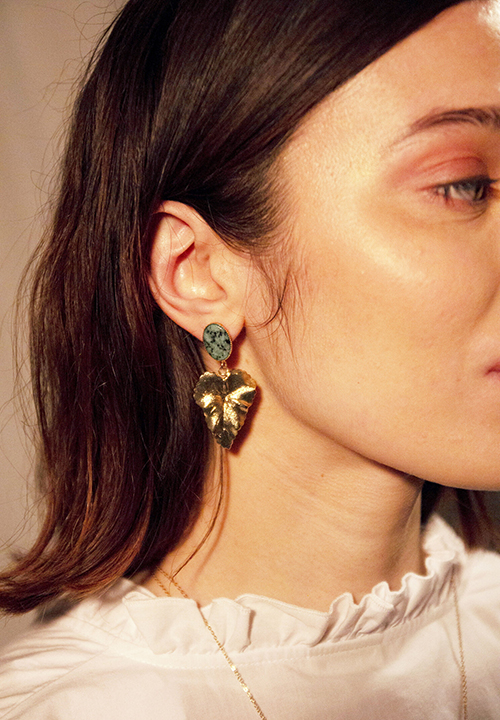 Combining the graphic aesthetics at will of a Fabien Ajzenberg earring with a protective stone , it's a bit of fashion that meets lithotherapy . Many of his creations are offered with a wide choice of beautiful stones. In this case, the African jasper in the photo, a very spiritual stone, galvanizes self-confidence and promotes acceptance in the face of change. Ideal for control freaks, therefore.
Stone and leaf buckle, Fabien Ajzenberg , 65 €
Divine protection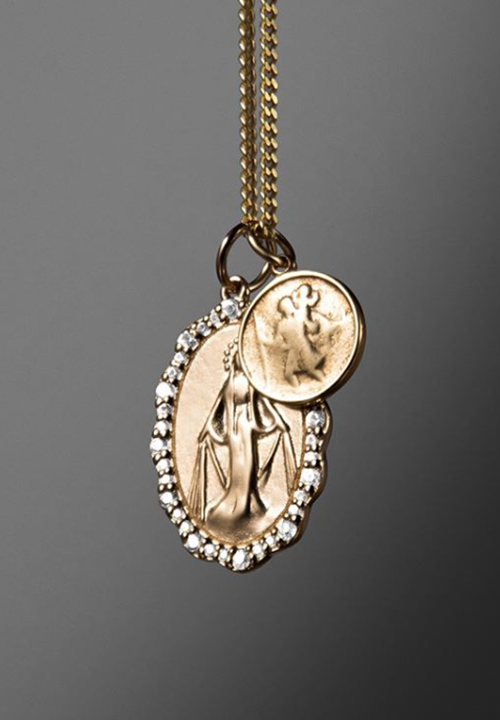 Whether one is devout or not, it is always good to grant oneself the maternal protection of the Blessed Virgin and of Saint Christopher , the patron saint of travelers. All the more so on a sublime jewel in golden vermeil, white sapphires and gold chain imagined by the New York label Miansai , known for its elegant minimalism.
Mini Saints Necklace, Gold Vermeil / Sapphire, Miansai , € 295
Carry the hand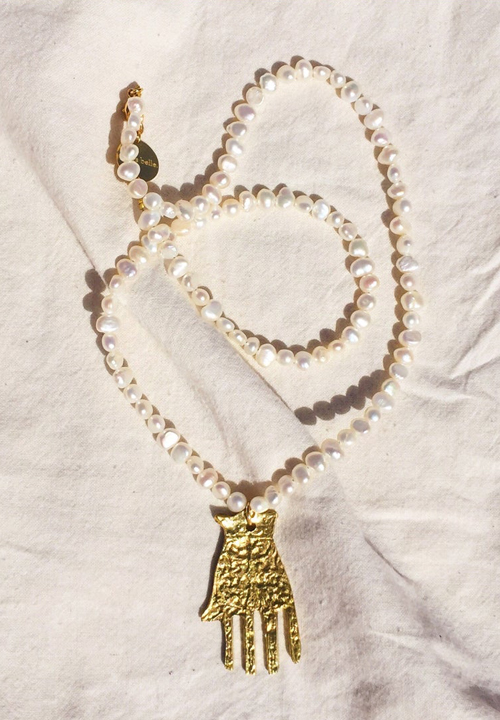 Allegory of protection, strength and comfort, the hand is one of the strongest symbols of the Maghreb countries . Against the evil eye , we knew the famous hand of Fatma . His little sister with open fingers is rarer, but is also found in the Judaic tradition for its same virtues. Argument Bijoux revisits it in a copper version with a furiously elegant natural pearl necklace.
Alhimaya copper long necklace, Argument Bijoux , 120 €
Meditation toy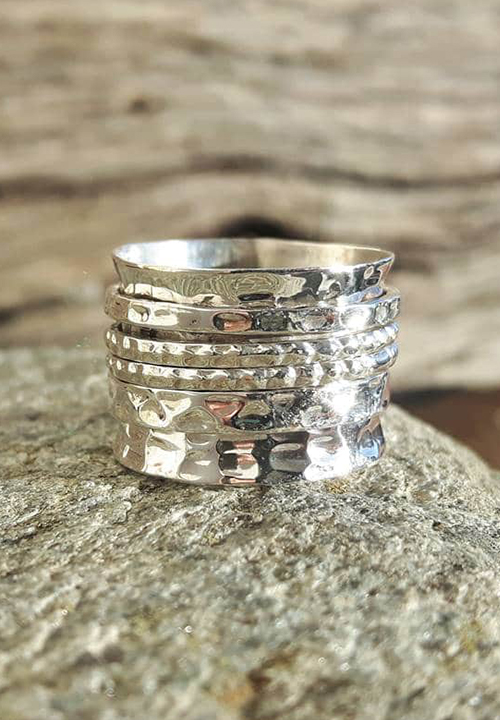 Difficult to find more meditative and philosophical than the Tibetans . To recall the circular movement dear to Buddhists (cuckoo the karmic wheel and the cycle of life), we find in their meditation rings rotating rings that channel stress. Specialized in zen jewelry, Omyoki offers pretty models. Right now, you will also find it in most small multi-brand jewelry stores. To rotate with your fingertips when stress rises, to calm down immediately. Tested and approved.
Rotating hammered silver ring, Omyoki , € 65
Maximum superstition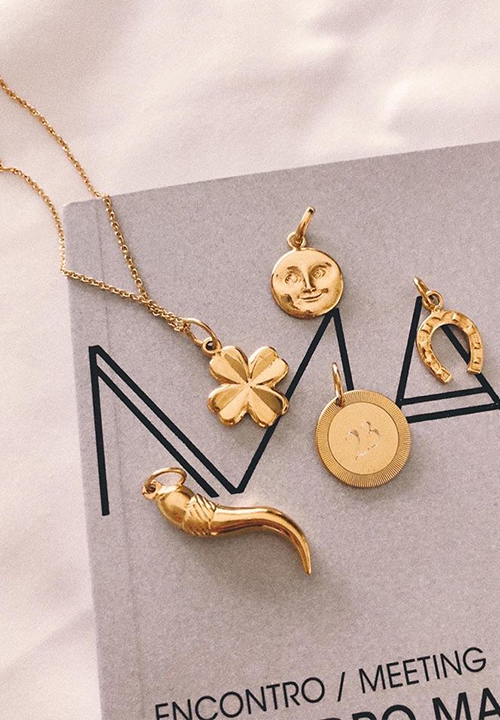 Aroz Jewelry takes the party to accumulate pendants to bring luck. Who can do the most, can do the least! Suddenly, we give ourselves all the #GoodVibesOnly symbols: the Neapolitan cornicello , the four-leaf clover , the ladybug , the horseshoe ... All in a sleek design in silver or silver plated with fine gold, to slide on a chain like charms .
Lucky pendants , Aroz Jewelry , from 38 €
Japanese cat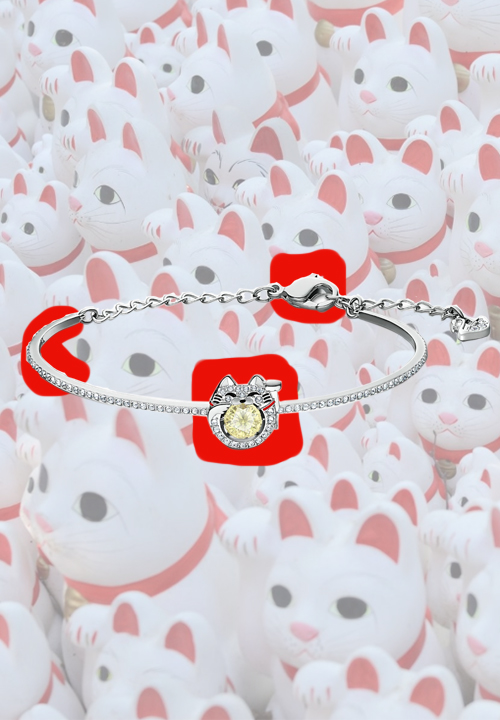 Symbol of joy, luck and fortune, the Japanese lucky cat ( maneki-neko for close friends) welcomes visitors to many Asian businesses. Often represented all white or gold, it is found in a bling and kawaii bracelet version at Swarovski , set with a yellow crystal as a part. Money, money, money !
Rhodium-plated metal bangle, Swarovski , € 119
My favorite number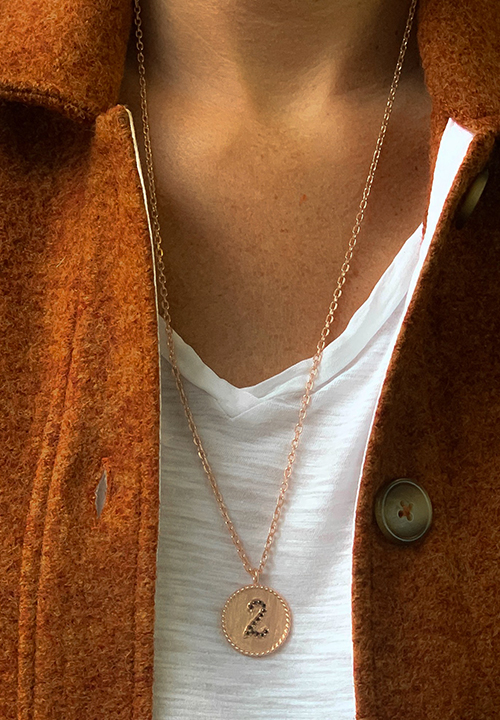 Think of a number and keep it in mind. You have probably just imagined the one who brings you luck. Why not just wear it as a necklace? In this case, it can also be a personal gift whose numbers to accumulate or not represent a code number between you (date of meeting, number of children, birthday, etc.).
Long chain pendant, Thea , € 180
Also discover the French brands that are making the buzz and our selection of pretty pajamas .