The 2016-2017 Fall/Winter collections imagined by our darling designers is sure to seduce us thanks to a joyful, colorful, brilliant and inspiring fashion. A small review of the season's strong points.
Cute sailors and majorettes are invading the podiums at Prada, Tommy Hilfiger, Dolce & Gabbana or Alexis Mabille. Red, star colour of the season, illuminates vinyl at Isabel Marant and Louis Vuitton, leather and fur at Saint Laurent, silk and lamé at Nina Ricci, Alexandre Vauthier at Gucci. Brocade and tapestry prints surprise us at Prada, Miu Miu and Victoria Beckham.
English style houndstooth, tweed and white collar are in the running at Miu Miu, Isabel Marant, Michael Kors, Hermès and Balenciaga. For pants, blousons and long dresses, night or day, denim is a major inspiration amongst our favourite designers: Balenciaga, Miu Miu, Sonia Rykiel, Paul&Joe.
White, more chic than ever, is in the spotlight, romantic or « bad boy » at Courrèges, Chloé, Loewe, Ralph Lauren. Glitter, lamé, sequins illuminate evening wear in a Gatsby version at Dries Van Noten, diva at Dolce & Gabbana or femme fatale at Lanvin.
Sailors and majorettes on parade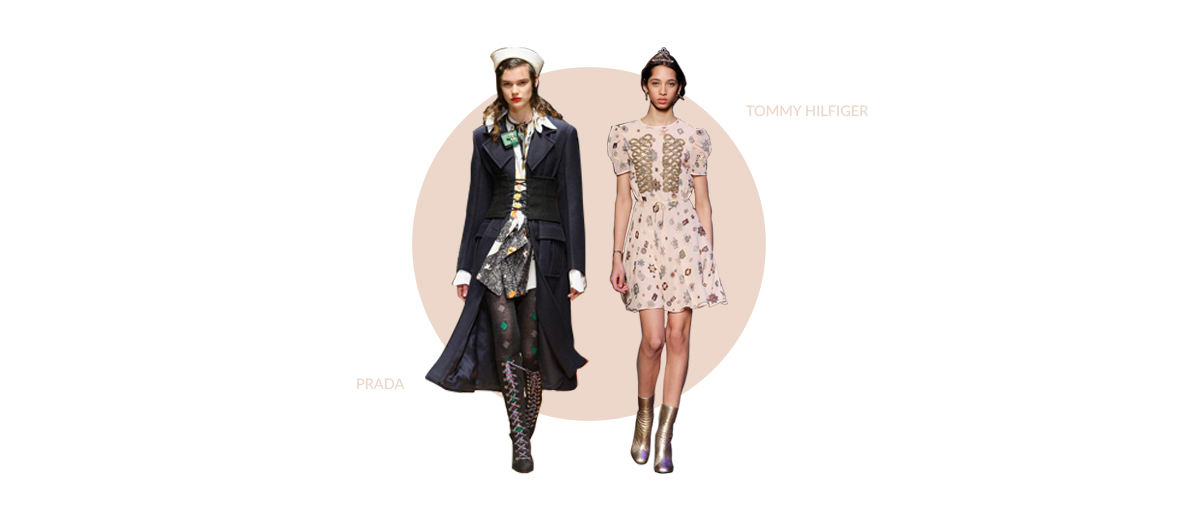 Left: Sailor hat and long wool coat, Prada
Right: Dress in printed floral cotton, Tommy Hilfiger
Star red, hot Vinyl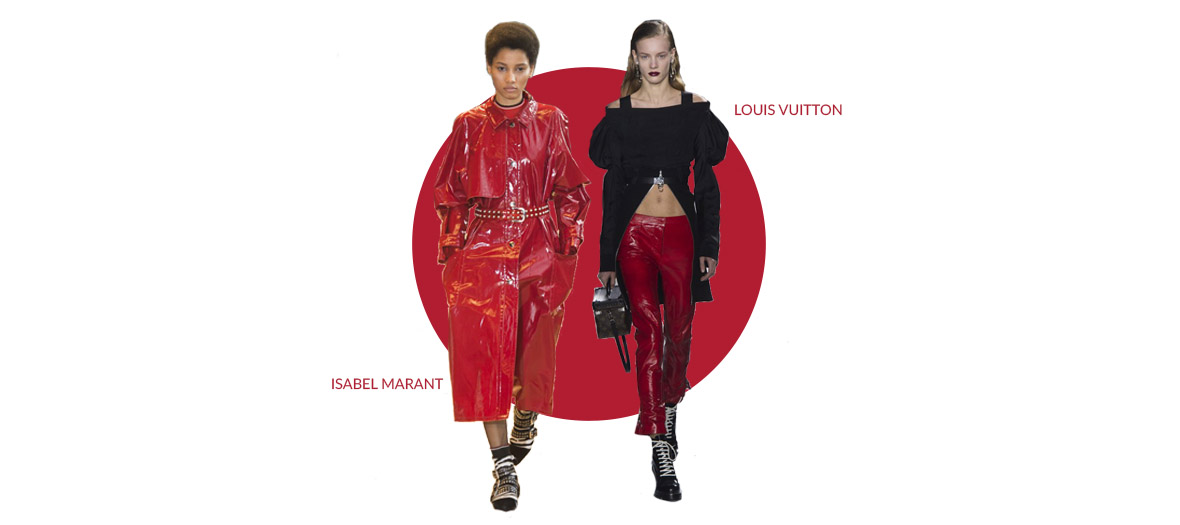 Left: Long vinyl raincoat, Isabel Marant
Right: Red leather tapered pants, Louis Vuitton
Couture denim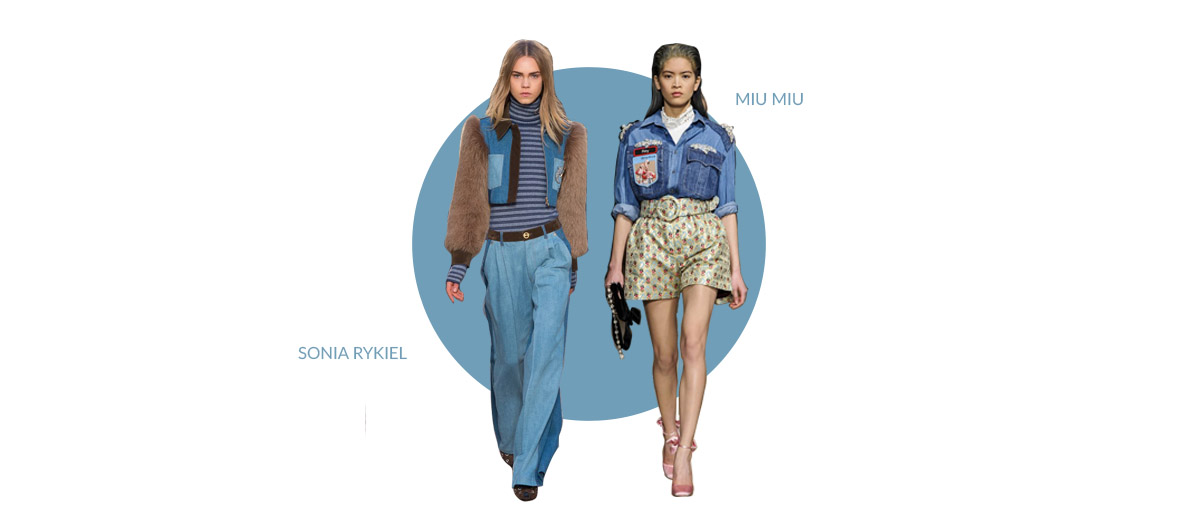 Left: Fur jacket and jeans, wide denim jeans and cotton turtleneck, Sonia Rykiel
Right: High waist shorts with floral print and denim shirt, Miu Miu
Rom

antic white or "Bad boy"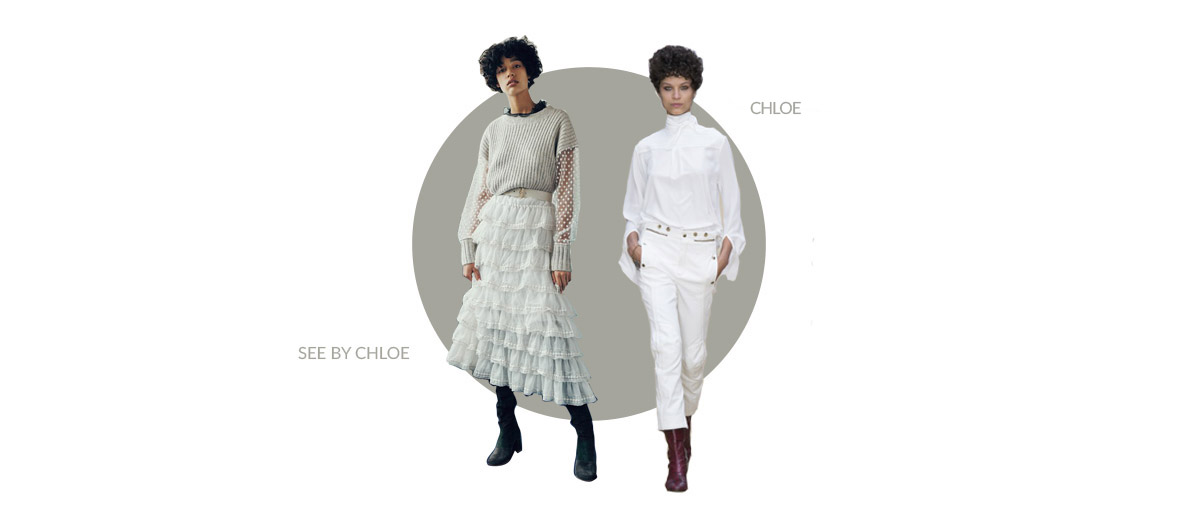 Left : Knit and lace pullover, voile petticoat, See By Chloé
Right : Silhouette silk shirt and white cotton pants, Chloé
Tapestry wallflower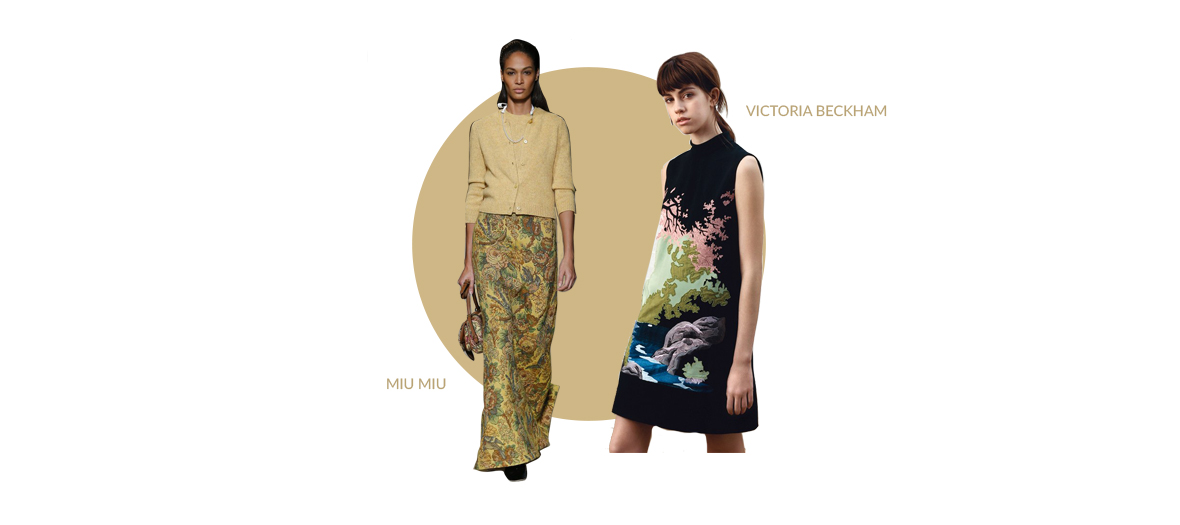 Left: Wool waistcoat and long embroidered dress, Miu Miu
Right: Embroidered sleeveless dress, Victoria Beckham
English chic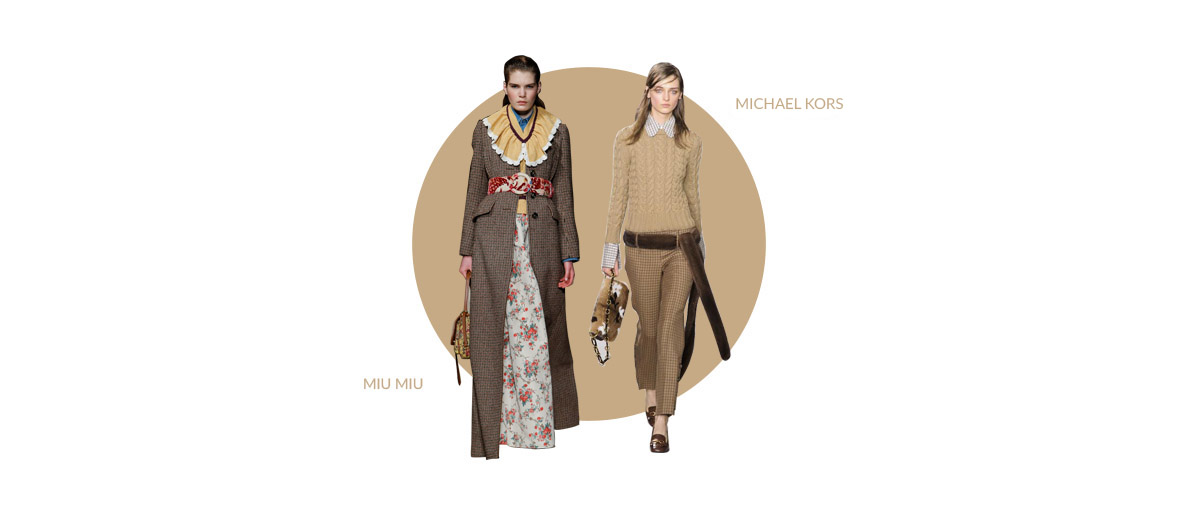 Left : Knit pullover and shirt with round collar and oversize belt, houndstooth pattern pants and patent leather moccasins, Michael Kors
Right: Long tweed coat, velvet belt, long skirt embroidered with flowers and pullover with shirtfront in knit and lace, Miu Miu
Glitzy bling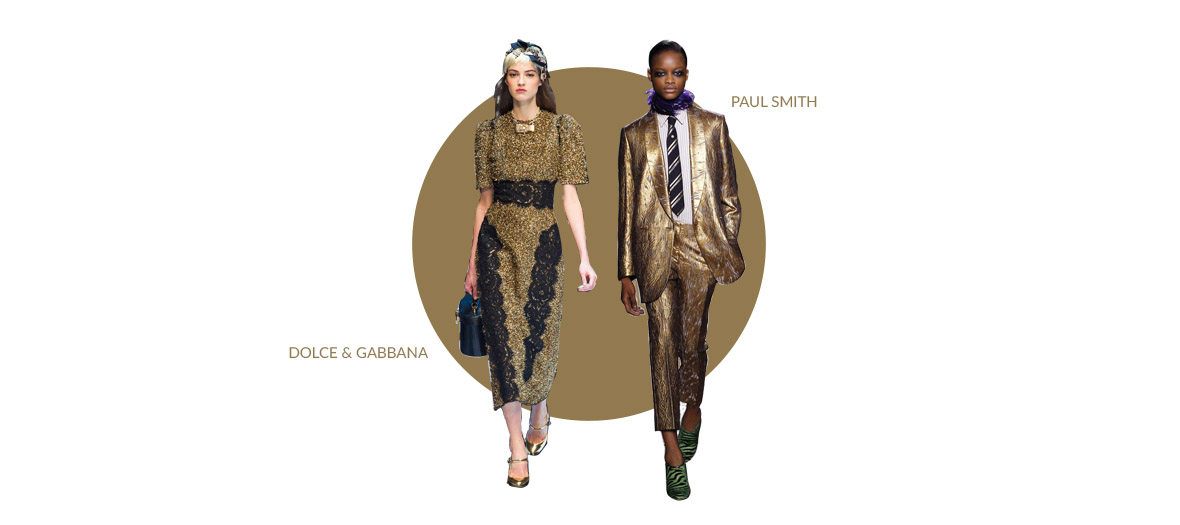 Left: Long dress with sequins, embroideries and lace, Dolce & Gabbana
Right: Golden waxed suit, Dries Van Noten.