Like a desire to let off steam in a nightclub without having the energy of our 20s… Never mind. These 3 hot hot hot dance classes offer to drop your mental load for a session on a crazy playlist. The most uninhibited dance classes in Paris, it's over here!
Decibel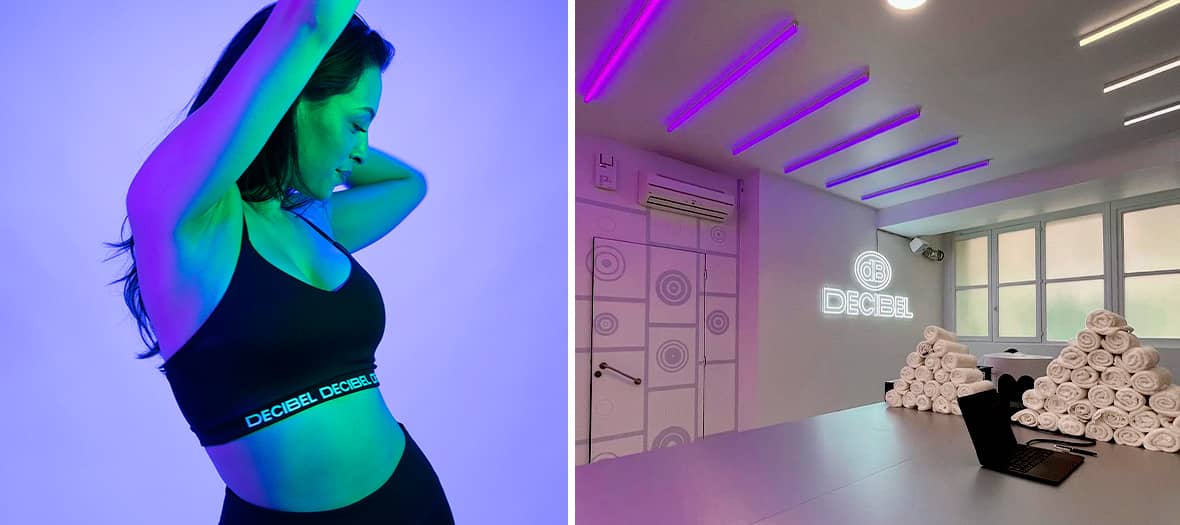 The new concept of the Beaubourg studio offers choreographies to be reproduced on crazy music by Justin Bieber , Ariana Grande , Drake and the whole clique. Coach Edwy and his team make you dance to these pop sounds by mixing dance steps and sports exercises to build muscle and let off steam. Zero judgment! In a nightclub- style room , you are plunged into darkness under colored lights for a 45-minute session.
The plus : the changing rooms in starting blocks mode which immediately put you in the mood with colored spotlights and subdued lighting. At your disposal: lockers, showers and towels as well as L:A Brucket products (shower gel, shampoo, conditioner) but also deodorant, rubber bands and tampons. Everything to leave as nickel (or even more) than on arrival!
Screenings at 6.15 or 7.15 p.m. from Monday to Saturday and at 11.30 a.m. or 12.30 p.m. on Sunday - Welcome pack €29 for the first two screenings
Online booking - 60 rue Quincampoix, Paris 4th
MY Q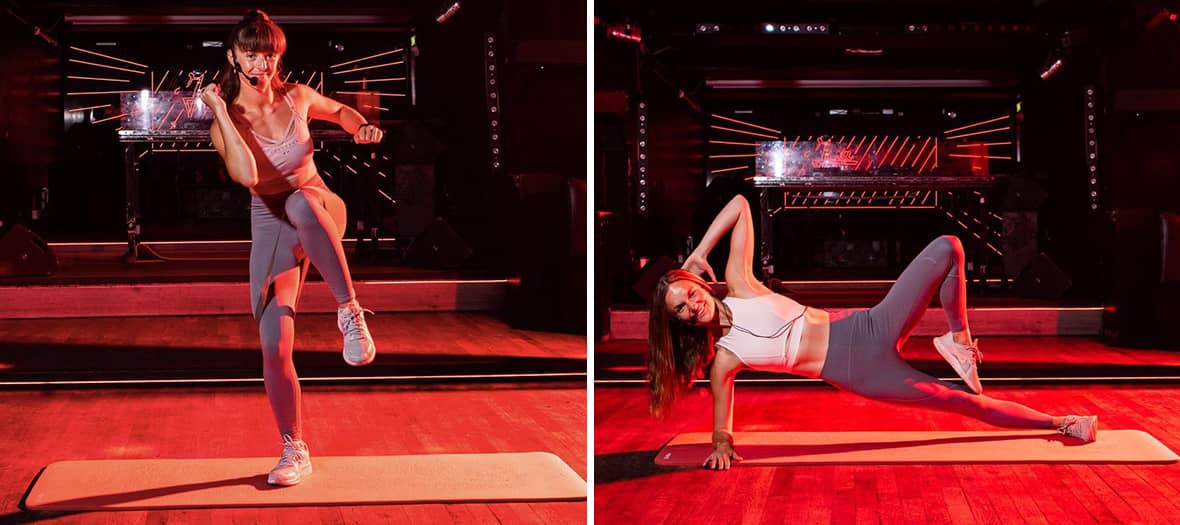 Shake that booty ! Head to Java (yes, yes, the nightclub!) which welcomes you for a lesson with the clear and precise objective of building your buttocks. On an ultra-motivating playlist , Morgane, Ally, Manon, Jenny and Julie entertain you throughout the 50-minute session with focused gluteal, abdo-gluteal and booty aerobic exercises. Under the only red spotlights, we let go of everything without any complex, in all benevolence only for fun.
The plus: a real nightclub that doubles as a gym , it couldn't have been cooler to immediately get into the mood and let off steam on the dance floor . Mats and accessories, everything is provided during the session: the Q team takes care of everything!
Sessions from Monday to Sunday - 14 € trial offer
Online reservation - 105 rue du Faubourg du Temple, Paris 10th.
MVMT Club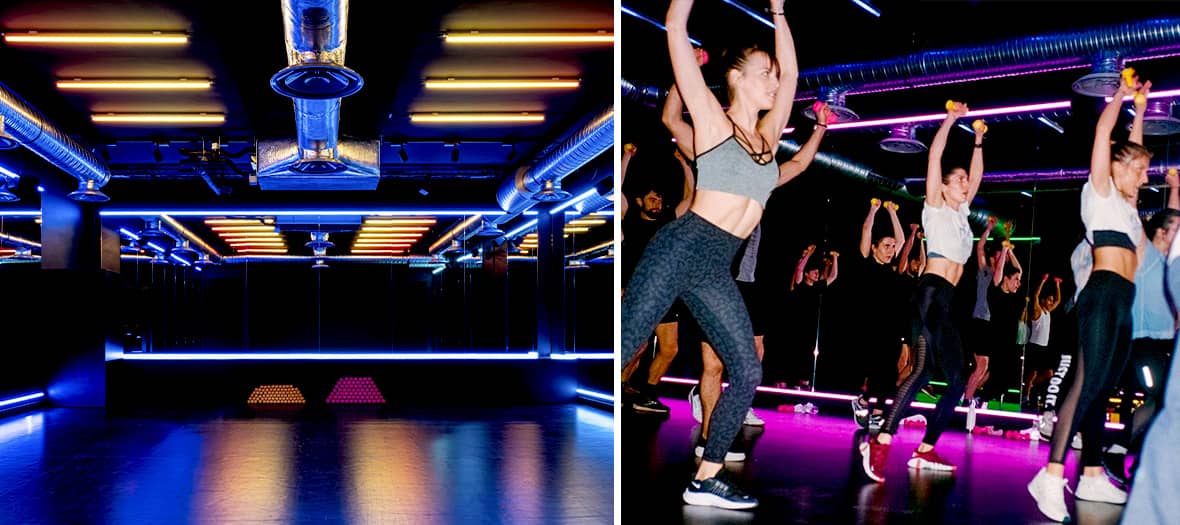 Physical, mental, relational are the values of the MVMT Club . The coaches lead two types of 45 to 50 minute sessions to party on cult sounds from Rihanna , Frank Ocean or even The Weeknd . We reserve our Dance session with cardio alternating intensities in movement, while building muscle and expressing our creative side. The alternative ? The Power session, more intense, which pushes your body and your mind even further and stronger. The dance hall and its frenzied lights, in rhythm with the music, plunge you into a resolutely feel good party in zero competition mode.
The plus : the clean Cut By Fred products available in the showers as well as the Seasonly body treatments , to pamper yourself once the session is over. You will also find GHD products to leave sport with even better hair than when you entered it and continue with a social dinner neither seen nor known.
Sessions from Monday to Sunday - Trial offer 16 €
Online booking - 37 rue Saint Marc, Paris 2nd


Also find out what if we got back to dancing and the trendy rooms to stay fit