With autumn setting in, RIP the good resolutions. Between a sweating session and a series under the duvet, it's easy to see. Good news: against the crisis of laziness, we have unearthed fun and stylish sports classes that make you want to move. Let's get physical!
Boxing with a champion at Villa M
A decidedly unusual place with its green facade, its 4-star hotel and its stunning rooftop, Villa M , an architectural gem by Philippe Starck , conceals another nugget within it: a boxing club open 7 days a week and accessible to all . . Ready to let off steam in the ring with real champions?
Villa M is: the new temple of the Noble Art where you can learn English boxing , kick boxing and cardio boxing in a super classy setting. Normal: everything down to the smallest detail has been thought out by Maestro Starck to offer a unique experience, from the parquet floor to the ring, including the leather punching bags and the black and white photos of the champion and godfather of the club, Tony Yoka , that adorn the walls of the room.
Side coaches , it sends heavy. Personal trainer of the big boss of Villa M , Mickael Marie Sardi, professional MMA fighter and former air force paratrooper , was given carte blanche to recruit a shock team, as professional as they are super friendly. Gestures, distance, tactics... The lessons, limited to eight people, allow you to acquire the basics and progress at high speed, while building muscle and forging a steely mind. Super complete.
Top: the private sessions with Mickael, a little luxury to treat yourself to overcome your shyness , channel your energy and let off steam in complete benevolence. Better than a session at the shrink .
Villa M , 24-30 bld Pasteur, 15th. Subscription from €135 per month. Private lesson 80 €.
Move your buttocks with monQ à la Java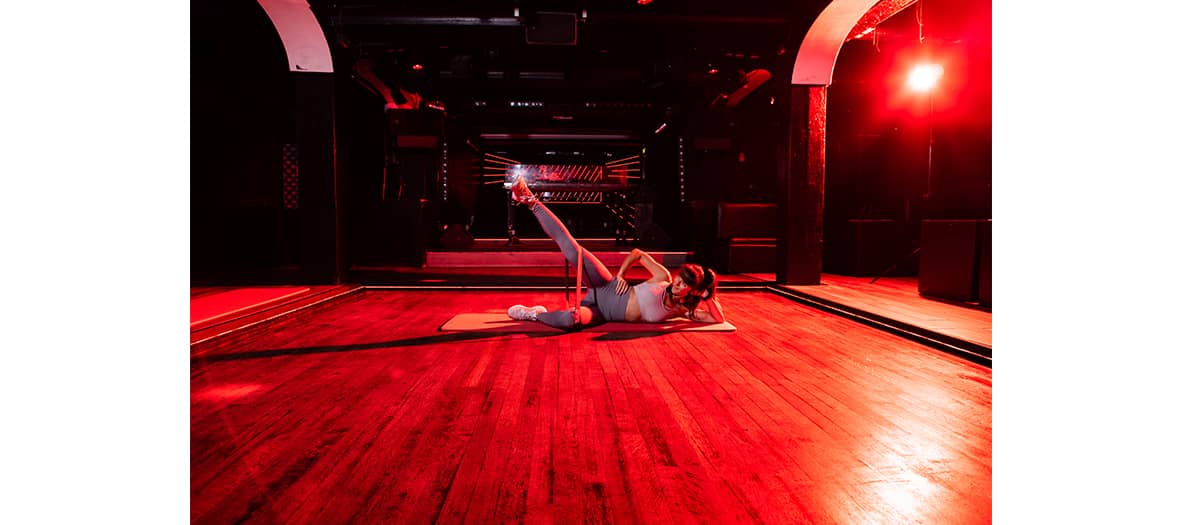 Hot concept alert! Furiously girl power and immersive, monQ (yes you read that right) is the new disruptive label everyone is talking about. And for good reason. Founded by two young and pretty entrepreneurs, Sarah De Herde and Shéhérazade Latouche , monQ is based on a genius idea: squatting the dancefloors of the trendiest clubs in the capital to organize fitness sessions targeted at... you guessed it: our dear buttocks.
Head to La Java , a temple of Belleville nights well known to clubbers for a ruthless workout with loud music, a boosted coach and a crazy atmosphere. On the program: back lunges, jump squats , donkey kicks ... In short, all the exos that we love to hate for having a reinforced concrete booty. The movements are practiced in the dark and without a mirror, with resistance bands just to pimp the game (the material is provided on site).
On the carpet: it stings, but we focus on the music, we breathe and we shout in chorus the battle cry " All-for-the-feessssssse! " Go and test my Q , you will not be disappointed!
Stay tuned : a dedicated place should open soon.
monQ , 105 rue du Faubourg du Temple, 10th. Trial lesson €14. Pack of 10 lessons: €150.
Train with an elite coach at La Source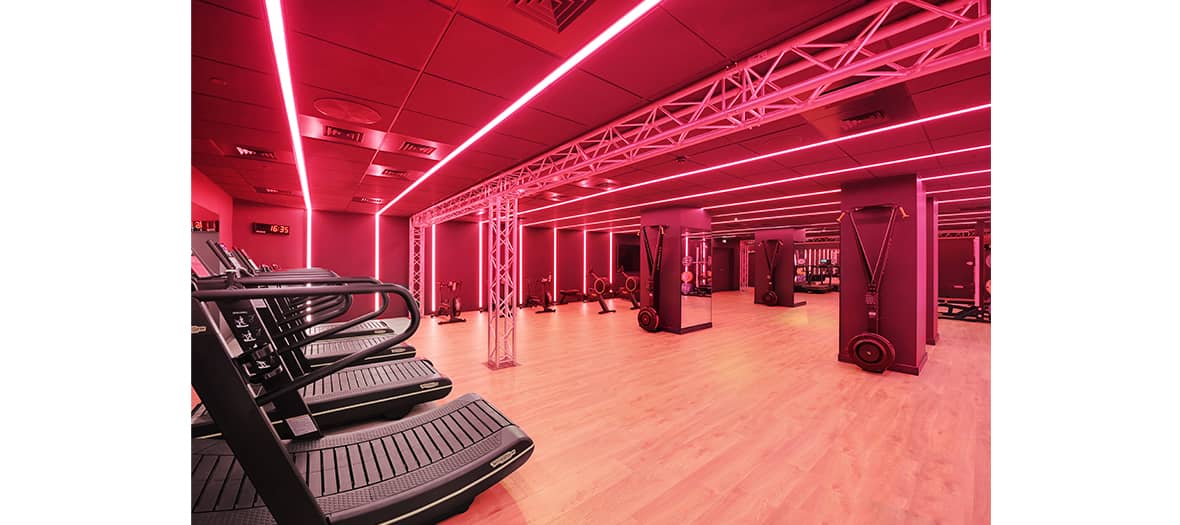 The pitch. The secret of Adèle Exarchopoulos ' sexy body ? La Source , the Marais gym that makes Parisian actresses sweat. The problem: the waiting list as long as two arms (count one year of waiting). Good news: the prominent coaching label founded by Sacha Abitbol and Akim Ben Mzakar now has a storefront at the Wellness Galerie to the delight of athletic and demanding Parisians.
La Source 9e is: a 200 m² space on one level, completely soundproofed and equipped with state-of-the-art machines ( rowing machine , curved treadmill , skierg ... connoisseurs will appreciate), bodybuilding accessories and mirrors galore for check his alignments. The good plan: book during the lunch break a one-to-one training with the crème de la crème of private coaches . Top also: training in small groups (small group trainings): bootcamps , Pilates and yoga sessions with six maxi mats to have all the attention and advice of the teacher.
We adore: the locker rooms worthy of a palace with everything you need for an express makeover: XXL showers, Dyson hair dryer , fluffy towels...
La Source at the Wellness Galerie , -1 Galeries Lafayette Paris Haussmann, 40 Bld Haussmann, 9th. Group lesson: €25. Personalized coaching: €100.

Also discover Bloom, the first modern meditation studio in Paris .