We have a question for chic travellers. Do you know the new tropicool destination of real inside-trackers?
Miami? Not at all. Capetown? Wrong again. A small tip: Chanel went there in 2007 to present its cruise collection. This is a place where you drink Daiquiris, read Hemingway and move about in a vintage Chevrolet... Need some help?  Havana!
The Digital Girls, who follow trendsetters at more than 20k, "like" all the new boutique-hotels and speak of New York more than twice a day are going to adore this quiz...
With this really clever and amusing text conceived for Travel by Air France, your will find out everything regarding travel trends in 2019.
The new cities to book, the avant-garde destination of hipsters or the new stylish rendezvous to go off on an escapade with the gals: check it out!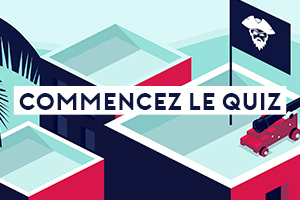 More information on travelby.airfrance.com.