In an intimate documentary broadcast on Arte, director Michael Epstein reveals behind the scenes of the love story between John Lennon and Yoko Ono . The key: little-known archive footage that rehabilitates the one hated by millions of fans for causing the Beatles to separate.
Once upon a time .. Imagine
Summer 1969. After the recording of the Abbey Road album and his withdrawal from the Beatles , John Lennon took refuge with Yoko Ono at his property in Tittenhurst Park, near Ascot in the English countryside. The lovers met two years earlier in a London art gallery where Yoko was exhibiting. Love at first sight. The documentary focuses on this enchanted parenthesis of Ascot with images that are sure to fascinate fans. And for good reason: never the intimacy of the couple had been thus revealed. We see John and Yoko fusional, leaving their bed only for the recording studio where they gave birth, surrounded by relatives - star producer Phil Spector , bassist Klaus Voormann , musician George Harrison … - a song that was to become a planetary tube. Imagine , does that ring a bell?
From Beatles breaker to hitmaker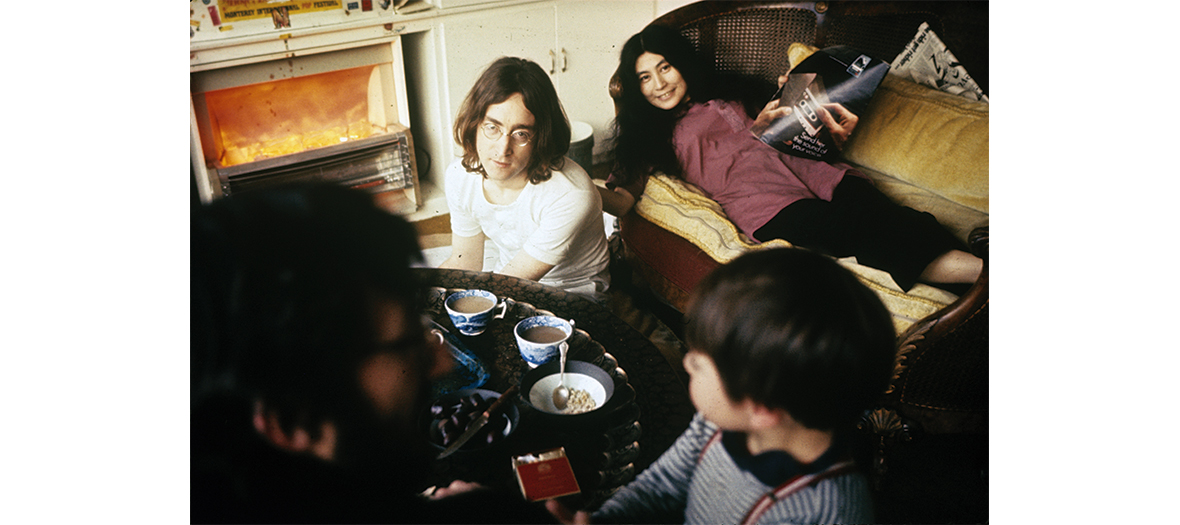 Ultra discreet but omnipresent. A frail figure still dressed in black, the muse exercised a decisive influence on the musician. We thus discover that Imagine is actually inspired by Grapefruit , a collection of poems published in 1964 by Yoko.
The album cover - a photo of John in the clouds - is also his idea. " I'm sure John and I got together to create this song, " says the now 86-year-old widow. It will nevertheless be necessary to wait 46 years for the Japanese artist to be finally credited as co-author of the title by the National Music Publishers Association .
The beautiful story rather than the bottom of the drawer
Gossip lovers, go your way. In this elegant film all to the glory of the iconic couple, no mention of Cynthia Powell , John's first wife and mother of his son Julian.
No mention either of May Pang , the young assistant that Yoko pushed into John's arms when their couple was in trouble. Even less the ex-Beatles addiction to heroin or the flop of their joint album Some Time in New York City released in 1973 . For scandals, we'll come back. Rich in praise, this touching and nostalgic story has no other ambition than to tell us the beautiful story, that of two artists and soul mates committed to peace. Peace and love.

Friday July 5 at 10:30 p.m. on Arte

Also discover: Beaubourg celebrates Dora Maar and Banksy, street art at the heart of a stunning exhibition .