Short circuits, respect for the seasons, responsible cultivation, celebration of small producers. We are not talking to you about food but about… flowers and a new French-style craft carried by a new generation that is shaking up the codes and rhyming flower power with green vibes. Our selection of eco-friendly florists to switch to made in France.
Did you know ? A bouquet of imported flowers is as polluting as a trip from Paris to London by plane and more than 25 chemical substances .
DÉSIRÉE FLEURS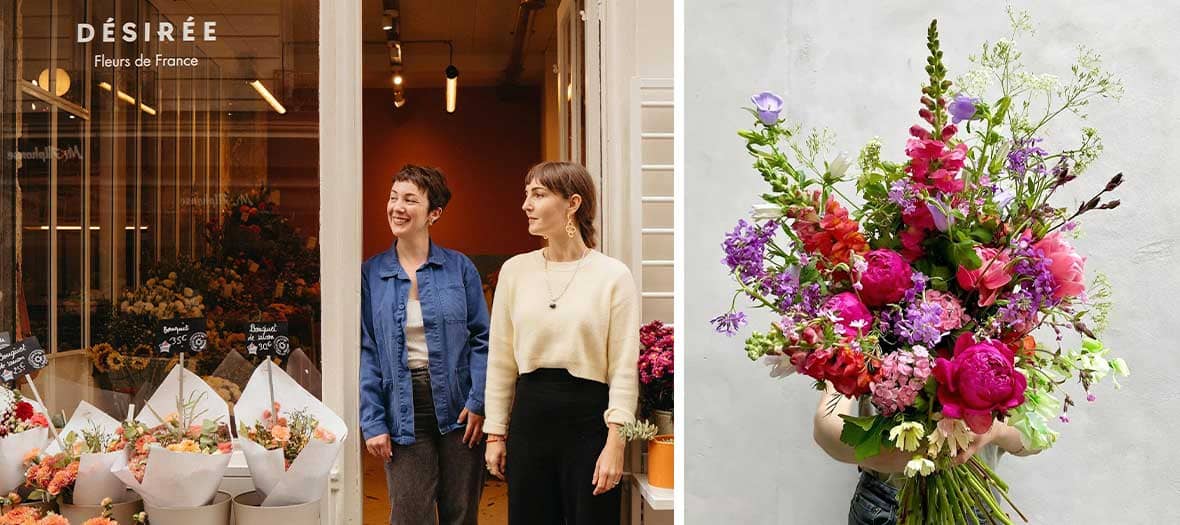 Désirée Fleurs is the trendy and militant café-florist created by Audrey Venant and Mathilde Bignon. Their mission? The local thoroughly! They compose rustic bouquets with roses, tulips and even 100% French dried flowers. Another singularity: there are ready-to-use kits for planting your vegetable garden on the balcony with an assortment of perennials or a strawberry-tomato and aromatic herb combo.
We like: the bouquet-wine pairing with a bottle of natural wine selected by David, the Substrats wine merchant in the same committed spirit as the florists. Birds of a feather flock together.
Bouquet from €12 in store, €30 online.
Desiree Flowers 5 rue de la Folie Méricourt, Paris 11th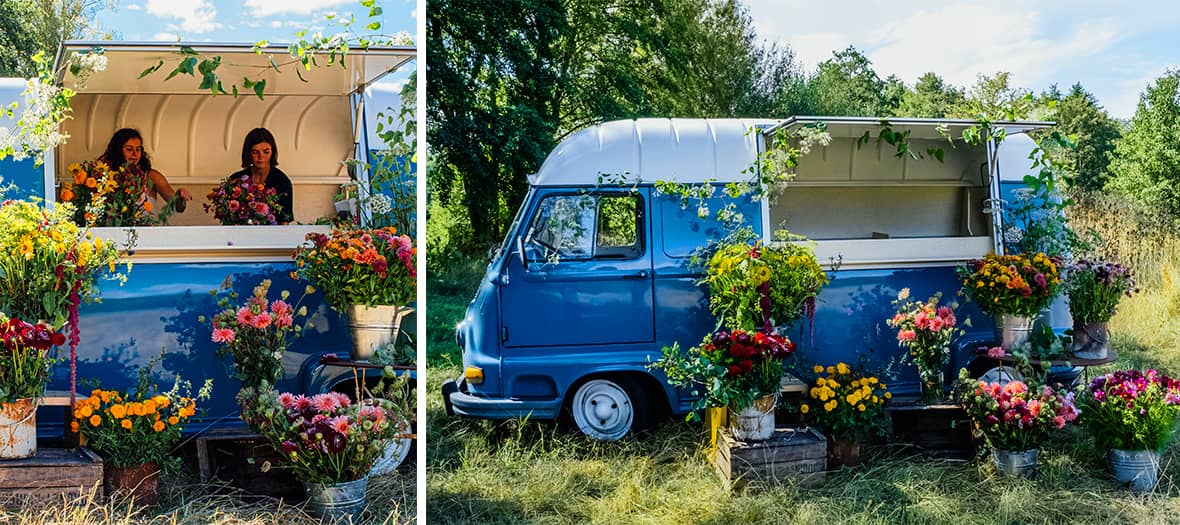 Two women, one passion: flowers. Virginie Bonnet and Justine Hadjinazarian bring Le Camion à Fleurs to life in 2020, an innovative, modern and committed flower truck . Direct from the markets , magnificent ethical bouquets mainly composed of seasonal flowers such as tulips, ranunculus and anemones but also poppies and wallflowers, with a fine selection of rare flowers from our regions, sometimes unknown.
We like: meeting the duo at the Asnières Bord de Seine market , Place de la République in Montreuil, at La Cave de Montreuil, at the Bon Sens grocery store, Bagnolet and at the Tout bon grocery store, 75020 Paris.
Bouquet from 12 €
All their dates and appointments on lecamionafleurs.fr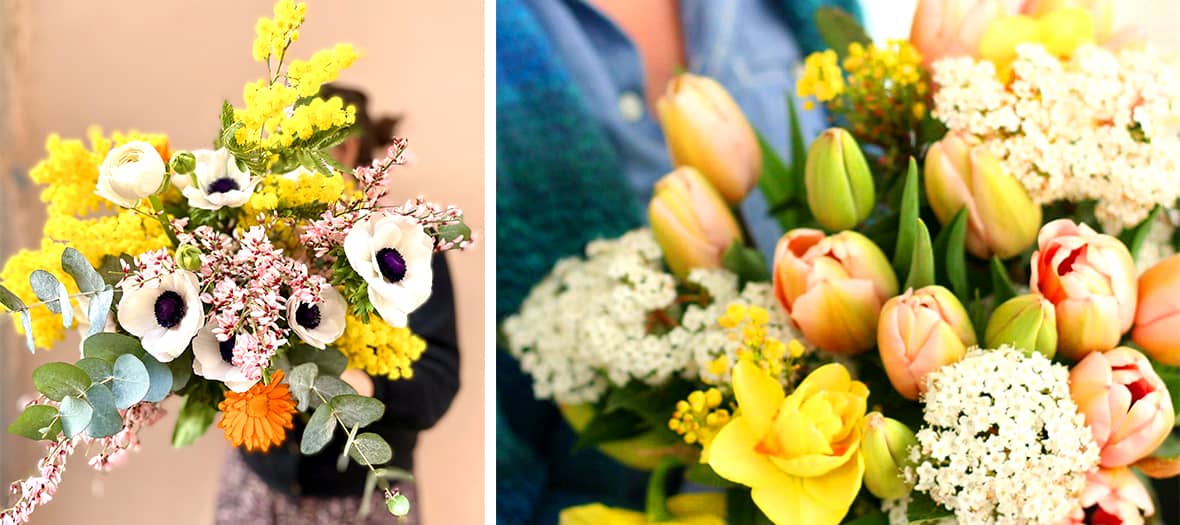 A precursor label of ethical flowers, Fleurs d'Ici offers highly poetic bouquets with a very English spirit. These pioneers of green flowers offer flowers from small producers, such as Fabien and his Var anemones . Their bouquets are colorful fireworks, proof that creativity always wins.
We like: your bouquet of flowers is meticulously wrapped in kraft sheets and carefully tied with raffia. We remain ecological until the end.
Bouquet from 46 €
Delivery via fleursdici.fr
© Brontie
MONSIEUR MARGUERITE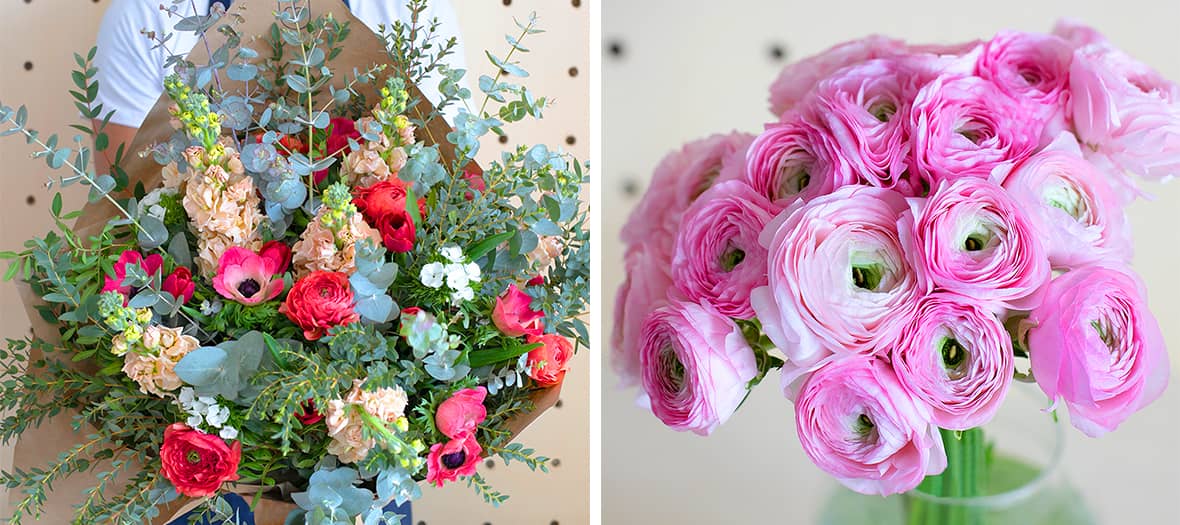 We no longer need to introduce Monsieur Marguerite , the first start-up florist who changed the codes of the profession with compositions of ultra-Instragrammable folk flowers and wild stems delivered all over France with the agility of Stuart . What we know less is that Monsieur Marguerite is sourced exclusively from flower producers made in France , such as this sumptuous bouquet of mistral anemones to offer your mom or your BFF.
We like: the stunning design of the kraft packaging, furiously in tune with the times.
Bouquet from 35 €
Delivery via monsieurmarguerite.com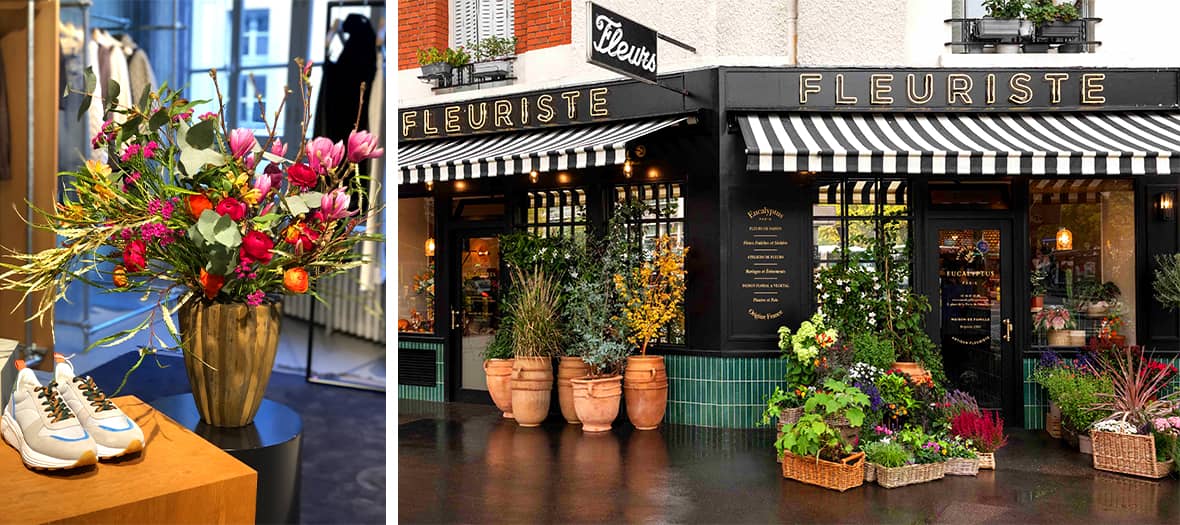 We adore the creations of Eucalyptus Paris . In bouquets, in domes, romantic and singular, these flowers amaze with their beauty and their exquisite scents with varied aesthetics and colors. For spring , impossible to resist the assembly of tulips, ranunculus, anemones, peony and alstroemeria, because each composition is, of course, imagined in accordance with the seasons.
We love: the sublime white seasonal bouquet .
Bouquet from 40 €
Eucalyptus Paris 5 Place de la Porte de Saint-Cloud, Paris 16th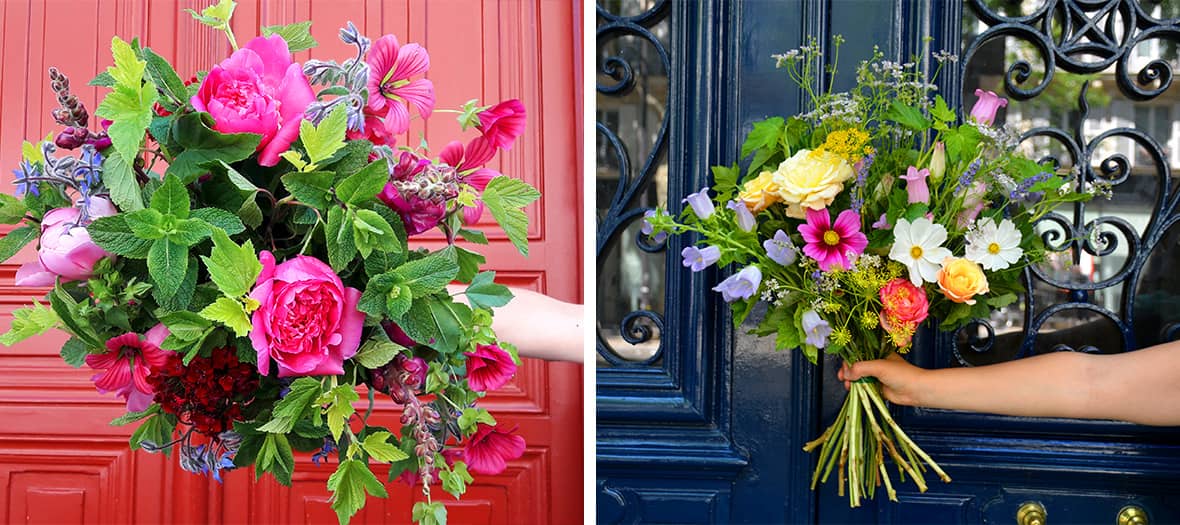 Yum Yum Yum ! For your decoration or for your stomach, Fleurivore is the first edible and eco-responsible bouquet " from the roots to the end of the petals "! The flowers are local, untreated and… delicious. Ready. Spring based on hibiscus or even blue pea flowers.Improvise or follow the recipe cards provided, for a gourmet kif to enjoy without moderation.
We like: the DIY workshops and online tastings with the Fleurivore team. The kit is sent just before, and then you just have to connect. Don't miss the next meeting on June 24, 2022, at 7 p.m.
Bouquet from 41 €
Fleurivore 4 rue De Belzunce, Paris 10th
Also discover Bloom's: long live stylish flowers and 5 amazing tips to clean up your apartment .