This is the new address that cocktail lovers and lovers of sharp bottles have been waiting for in the 8th district.
You only swear by Maison Plisson , the cellar of Septime , La Grande Epicerie , Carmen or the Bar des Prés ? You will love Drinks & Co !
A veritable colette of cocktails and wine, this avant-garde concept store breaks the codes of the world of potions and spirits, starting with their incredible bar, eagerly awaited by Parisians who like to go out.
Obviously, it will be necessary to wait for the joys of deconfinement to come and chill and party as a group ... But you can already discover this crazy place which brings together all the kifs of the fashionable speakeasy , the sharp cellar, the trendy wine bar and grocery store that slams into a hub around the " drink " lifestyle.
A treasure trove of gifts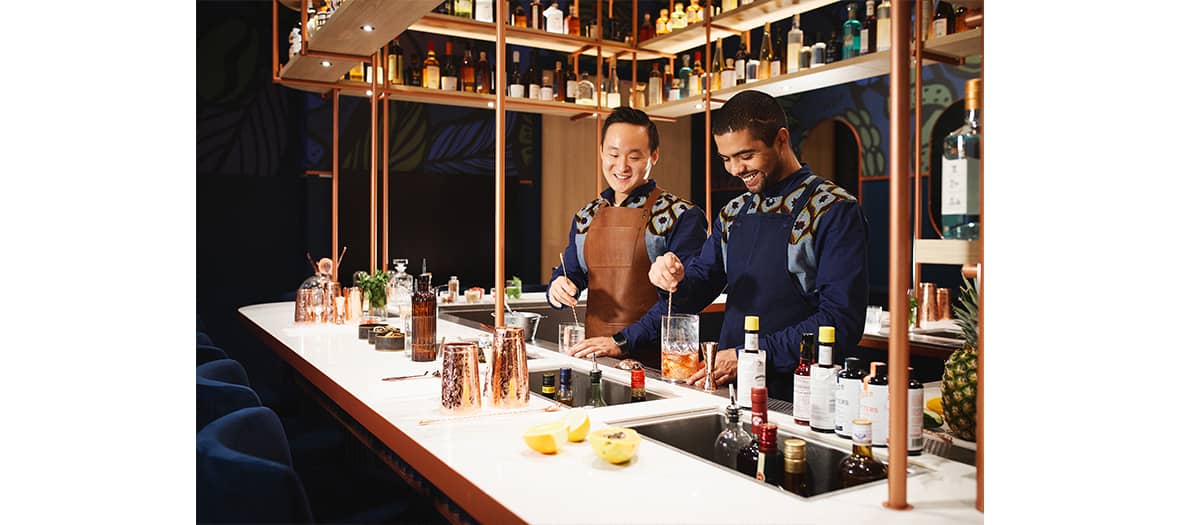 True Ali Baba's cave, this new address is the dream spot to find cool and unusual gifts.
On the shelves, we not only discover French bottles that hipsters will literally love (hello the beautiful NO. 3 London Dry Gin boxes with a highball glass), but also ultra-sharp references, even snobs as we like.
On the shelves: the new Brazilian Gin Amazzoni which is all the rage (35 €) made in the country's first distillery or even L'Adriatico (35 €), a new generation of natural Amaretto liqueur from Puglia that all Italian foodies love for long drinks with very floral touches.

Champagne freaks won't resist the brilliant selection of bubbles, to be grabbed straight from the fridges full of nuggets like Yannick Prevoteau's blanc de blanc champagne , the new sparkling snobbery… to be enjoyed immediately for an aperitif when you leave the restaurant. office.
Are you in a hurry? At the heart of the concept store, a gift finder on tablet helps you in 3 clicks to find the ideal product amid a very precise selection of more than 1000 references.
Alcohol does not have a monopoly on good taste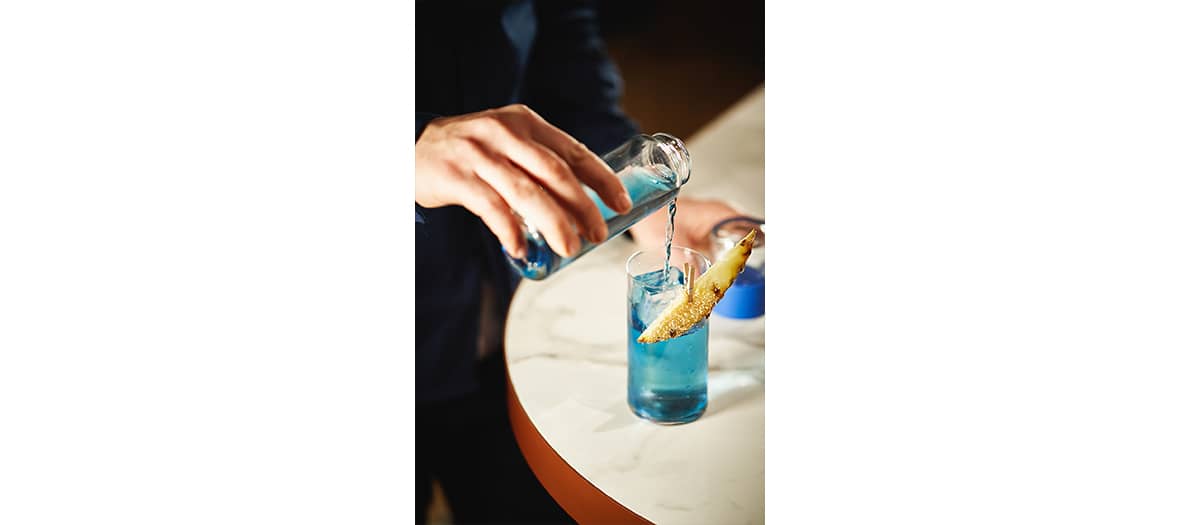 Deep in the vein of low alcohol and dry January , we unearth extraordinary bottles on the shelves and references from the most prominent mixologists in luxury bars to concoct ultra-demanding mocktails .
Our favorite? Fluère Original , an " alcohol-free spirit " from the Netherlands, a real alternative to gin for virgin Moscow Mules . Ideal for New Years Eve.
Amazing and unusual boxes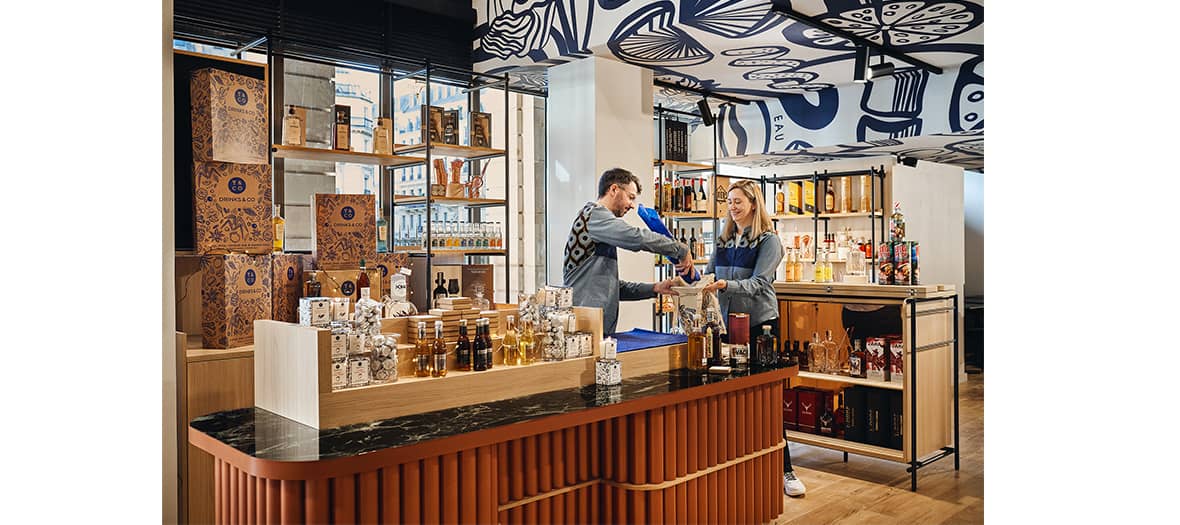 Not to mention completely new surprise boxes that offer great experiences.
For gins lovers: a box with a bottle of Plymouth Original 70 cl, Nona June and Fever-Tree Tonic Water to concoct the best Gin To of your life. But also a Gin Tonic lip balm for the joke and a 20-minute experience with a house bartender to shed light on the science of cocktails or a personal shopper service in store.
Another possibility: the same box principle for rum lovers with a bottle of Plantation Gran Anejo (€ 66.90) or whiskey madmen with an Old Pulteney 12 years old (€ 58), packed with super candles scented.
Masterclasses and cocktail classes
While waiting for the opening of their cocktail classes, initiations and conferences in the world of wine and spirits of all kinds in this wow place, Drinks & Co offers digital masterclasses led by its expert bartenders to occupy your long evenings confined with a amazing experience.
On the program: the perfect online course to learn all the tricks of the bartender profession. We send you the kit at home with shaker, strainer, jigger and bar spoon, a glass bottle to make syrups, mignonettes (bourbon, vodka, tequila, cointreau) and a bitter. It remains to be guided to become a pro (95 €).
ALCOHOL ABUSE IS DANGEROUS FOR HEALTH. TO CONSUME WITH MODERATION.