You said unusual? The ambiance gang, led by Benjamin Roussel (Monsieur Mouche, Hors Piste) is squatting for the last date of the season a real circus tent in the middle of Paris. Big party time planned on Sunday from 4pm to 12:30 am.
Let the show begin! Here, nobody remains seated. Everyone gyrates on the track or the balcony to the deep beats of djs (Monolink, Sorä & Massam Live, Shimon).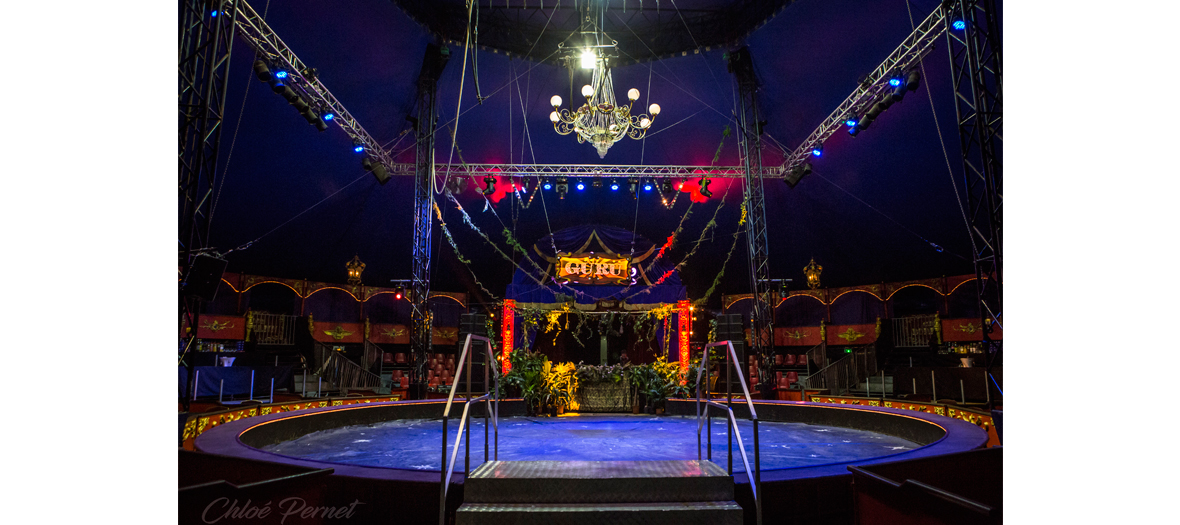 Acrobats, tightrope walkers, musicians, performers relay each other every hour to perform real shows worthy of the Cirque du Soleil. And we promise, no clown on the horizon! A unique experience that will reconcile you with Sunday nights.
We clap loudly: the stands of chawarma, hot-dogs, cotton candy, beer (€5), wine (€35), champagne…Take advantage of the pre-sales (€15 before Sunday 6pm).
Gürü, Closing Circus Season, Sunday the 24th of March from  4pm to 12:30 am. Presale 15 euros before 6pm. On the spot 20 euros. For more info on the event check Facebook. Reservation by email guru@cocktails-paris.com
Also check out the restaurants where to have dinner all night long, and the new restaurant of Les Bains.