© David LaChapelle
Billie Jean, P.Y.T., Beat It and Man in the Mirror are high up on your Deezer playlist? You've been stamping your feet with impatience for an entire year awaiting the event on Michael Jackson at the Grand Palais. Absolute King of pop fans (but not only, aficionados accepted), your hour has finally arrived. And it's heavy duty stuff! A perfect way to celebrate in style the almost ten years since the greatest artist of all times left us.
An influenceur before his time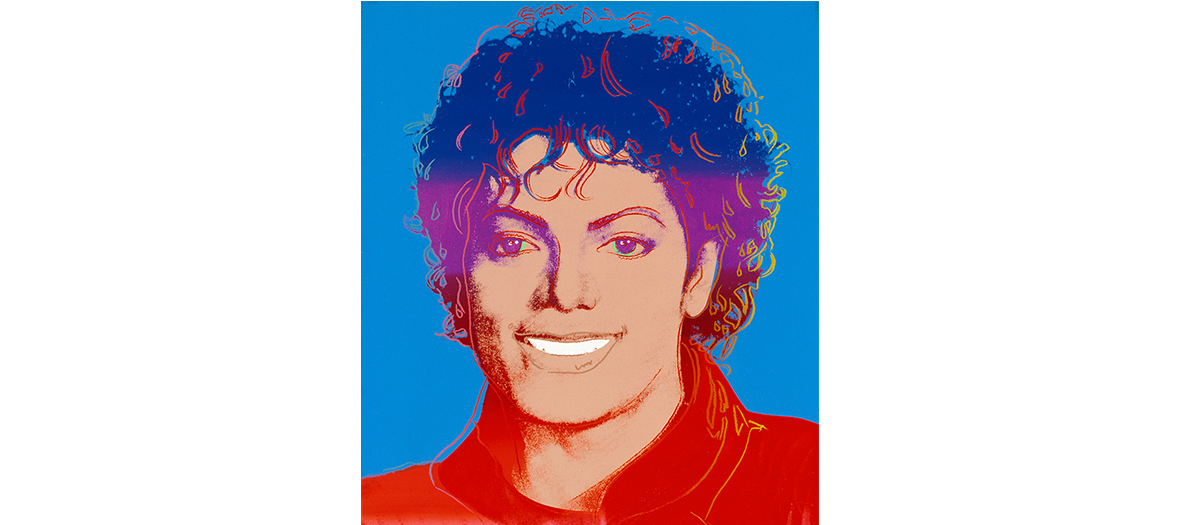 © The Andy Warhol Foundation for the Visual Arts, Inc. / Licensed by Adagp, Paris, 2018

We were aware of the star Afro-American's influence on music, dance, fashion and even society in general—as proved my many cultural studies. What is less well known, is that a slew of contemporary artists used his image to create  pop and very current works.
Far from presenting the sacred relics having belonged to the legend, the exhibition features a scenography to the rhythm of paintings, sculptures and dance videos. Or the art of figurating the most recognizable silhouette ever.
Andy Warhol, Paul McCarthy, David LaChapelle or Rodney McMillian all took part in the exercice. More specifically, we would not mind in the entrance of our flat the marvelously kitsch paintings by Kehinde Wiley, representing a  conquering Michael Jackson on his horse, crowned with cherub angles. Third degree required!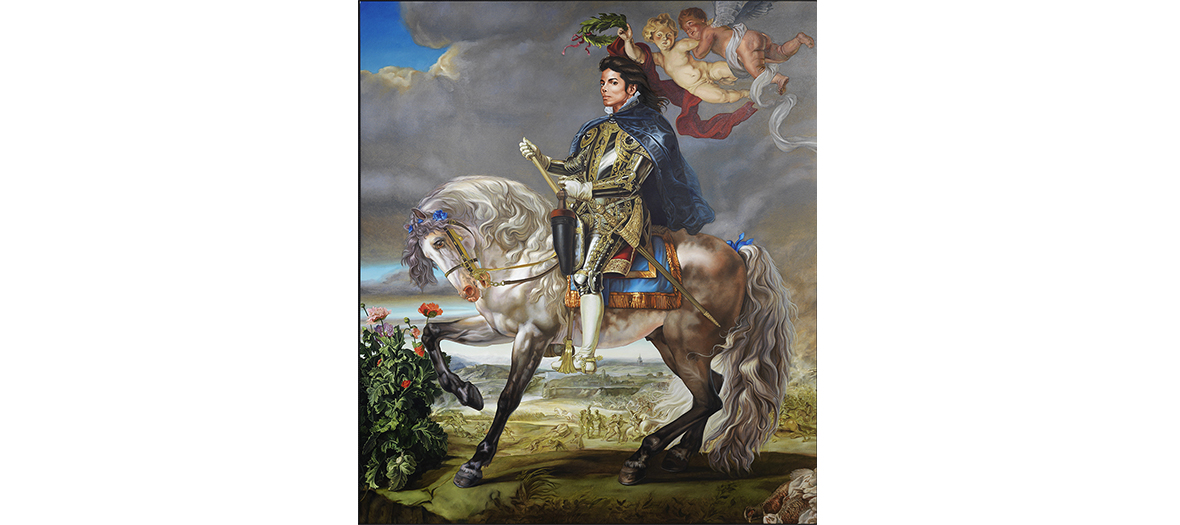 © Kehinde Wiley/avec l'aimable autorisation de la Galerie Stephen Friedman, Londres et de la Galerie Sean Kelly, New York

In a closed room, the video work of Candice Breitz representing 16 fans singing a capella the entire album Thriller, each in their own little box. Mimics, small cries, a slight pause between two refrains, it's all there. Hilarious! So will you be able to stay and watch until the end ?
Rush over to taste the latest delights concocted by Éric Frechon at the Mini Palais with view on the colonnades: broiled filet of beef, potato gnocchis with glazed lemons (€35), slab of refined cheese (€13), and the best baba in Paris (€9). To be enjoyed with a glass of Crozes Hermitage (€7).
Michael Jackson : On the Wall, until the 14th of February at the Grand Palais.  Full rate €12. All the info on www.grandpalais.fr.
Also discover the portraits of stars by Kate Barry and the colourful exhibiton at the Fondation Cartier.