Cock-a-doodle-doo! French know-how is no longer the monopoly of leading couturiers or the Brittany sailor clothing of our grandmothers. To wit, these 7 brand new fashion labels, 100% Made in France and resolutely trendy are still resisting the invaders time after time.
Shirts, jewelry, skirts and even silk scarves, who said the grass was greener elsewhere?
The shirts of Marceau Paris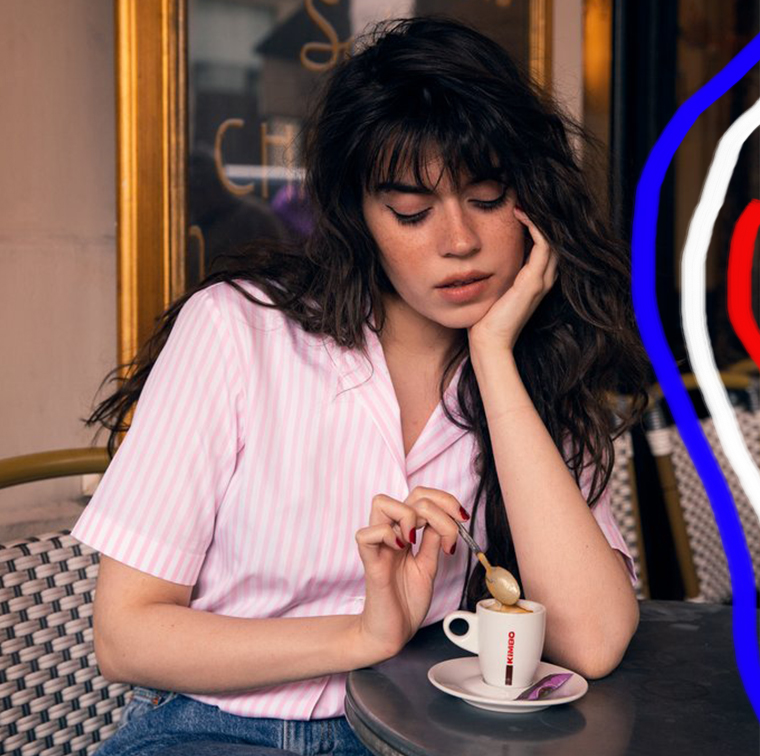 Its DNA: wearing a shirt provides self-assurance. So, it's on this basic fashion principle that creator Sophie Durand decided to offer empowerment to working girls.
Why Parisiennes adore it: comfortable and furiously chic, the boyfriend shirt of Marceau is flattering at the office right through happy hour. Now just choose your mood their sweet names: Rambuteau, Pigalle, Luxembourg, Blanche, Etienne Marcel… Without forgetting shirt-dresses and wraparound cuts—wildly sexy.
Its Made in France credibility: creations takes place in French family workshops while pieces are assembled in Paris. Everything is centralized in Paris, which allows to limit intermediates and hence the ecological impact. Upcycling is chic: silk and cotton come from sleeping fabric stocks from leading houses. In keeping with a sustainable attitude, pieces are produced in limited quantity and the fabrics chosen are 100 % natural and resistant.
Chemises starting at €100  on www.marceauparis.com
The silk scarves of Petitjean Paris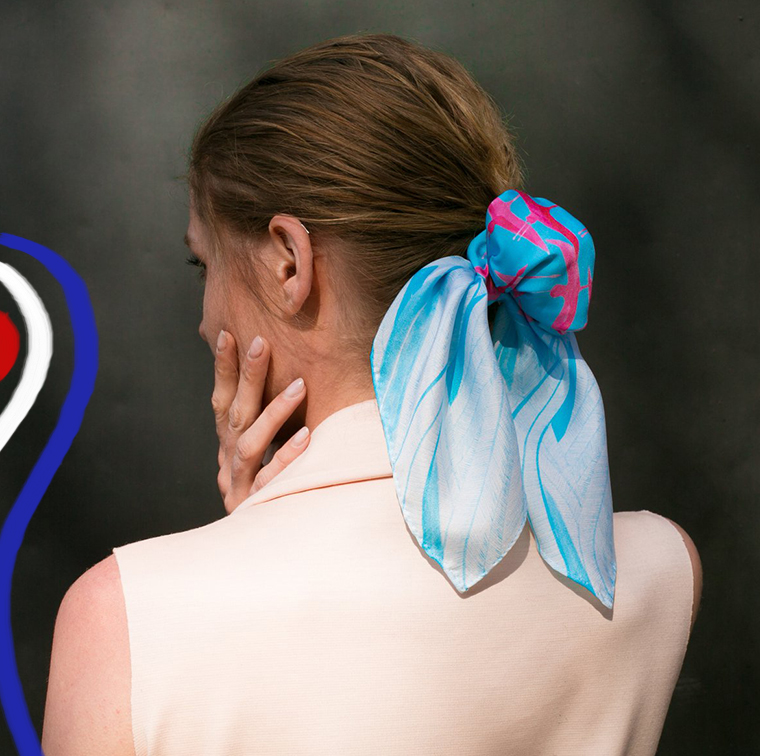 Its DNA: Léa Petitjean became passionate about art trades very early on. Having started off in high-end jewellery (notably at Van Cleef & Arpels), this native of the Jura region then became passionate about the beauty of fabric and started drawing incredible prints— totally refreshing.
Why Parisiennes adore it: the strawberry, pink flamingo, graphic, floral prints are all printed in bright overtones that immediately make complexions glow. And of course, we want to point out that the "lavalline", smooth kid sister of the Lavallière, is already the hit of the upcoming season...
Its Made in France credibility: if you learned your history and geography lessons properly, you will remember that the leading silk specialists are installed in Lyon. And the good news is that the "prestigious workshop of textile enhancement", in charge of printing these stunning motifs, happens to be near Lyon—in the surrounding countryside. As bonus, this is one of the French workshops to have been awarded the sustainable OEKOTEX label, that guarantees the absence of toxic products in the inks and fixators.
Silk scarves starting at €70 on www.petitjeanparis.com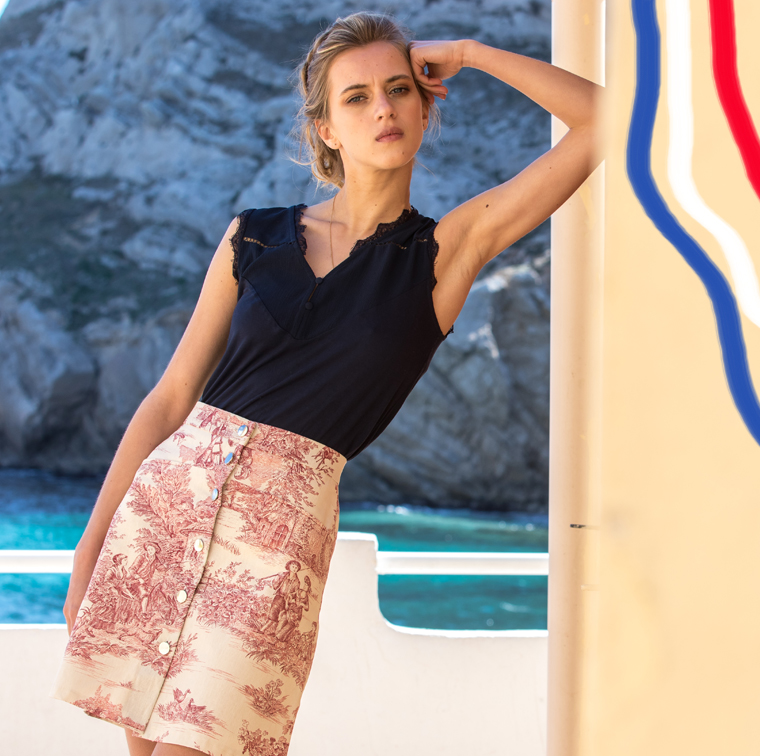 Its DNA: a classic dance buff, Marine Monloubou imagines her label in 2018, with as purpose skirts in three lengths (short, midi, long) for each type of morphology.
Why Parisiennes adore it: floral prints, toile de Jouy, bows to highlight the waist… These adorable petticoat skirts are to be chosen half-measure: size and height must be given in order for the skirt to be neither too long, not too short.
Its Made in France credibility: fabrics come from suppliers based in Lyon, others stem from recycled fibers. Workmanship is ensured by a workshop near La Rochelle or by independent seamstresses Paris and in Tours.
Skirts starting at 69  on www.lesjuponsdelouison.fr
The espadrilles OF Payote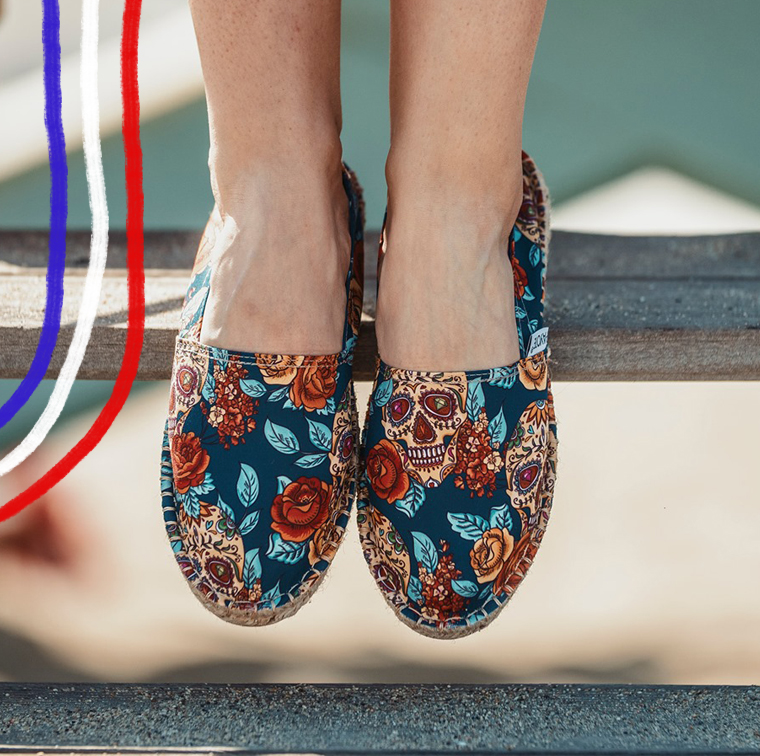 Its DNA: Olivier Gelly, a real southerner, filled with ideas and energy, just as we like them, has decided to elevate the espadrille to the rank of absolute must-have for summer. Fun fact: he starts being noticed thanks to the "first espadrille that makes feet smell nicer" thanks to integrated des micro-that leave a smell of grapefruit under footsies.
Why Parisiennes adore it: plain, two-toned, washed out, with laces or pop print, each fashionista will find her darling pair. Having the choice is always more satisfying for all the indecisive types. Special kudos for the yellow and red striped model and the one with a banana motif #WANTED. To boot, Payote offers to embroider your shoes for a stunning personalized gift.
Its Made in France credibility: this beach footwear is OF COURSE made in Basque Country, the promised land of the burlap shoe, in a small workshop that exists since 3 generations.
Printed espadrilles starting at €34.90 on www.payote.fr
The Couture collections of Coralie Marabelle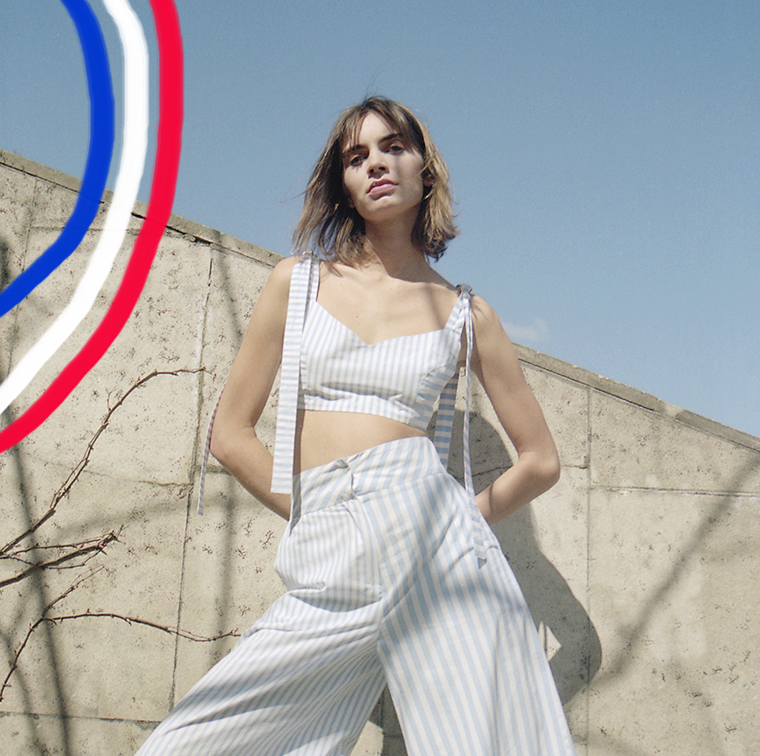 Its DNA: after working for Hermès, Alexander McQueen and Maison Margiela, Coralie Marabelle created her brand and imposes her own rhythm with a monthly capsule, and opened her first boutique in October 2018, on Rue de la Folie Méricourt.
Why Parisiennes adore it: her graphic collections are an appeal to travelling, from Iran to Japan including the Spanish imaginary of paintings by Dalí. Result? Layering and  asymmetrical cuts, pimped with balloon sleeves in flattering colours, never dull.

Its Made in France credibility: knits and jerseys come from Troyes, warps and wefts are crafted in Paris and close suburbs, while all the prototypes are developed by the designer and her team in their workshop at the heart of the Marais.

Starting at €120, jewellery at €45  on www.coraliemarabelle.com
The lovely jewelry of Anäu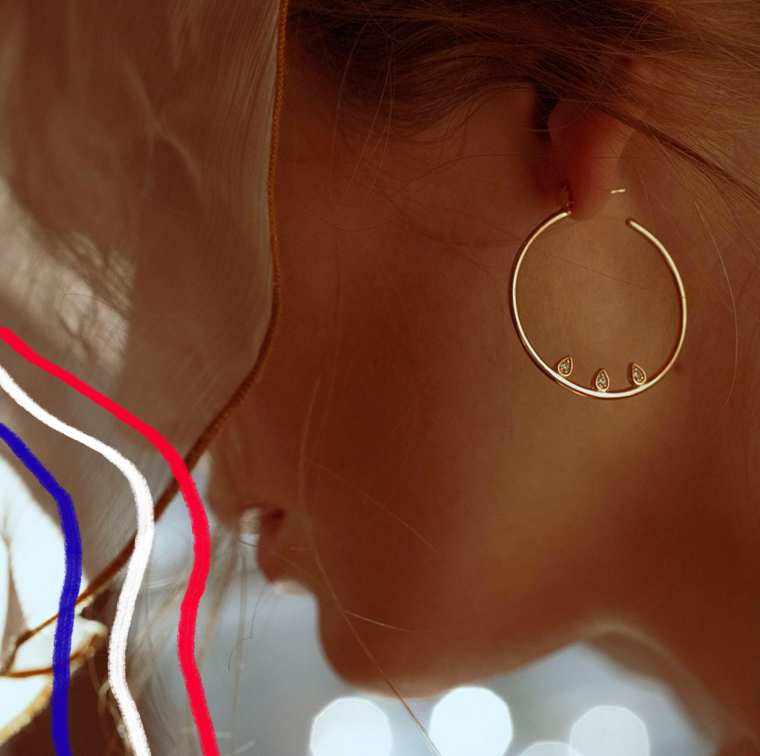 Its DNA: a couple in town, ANtoine and AUrélie (Anäu, you get it?) share responsibilities. The former designs the collections and manages the communication, while the latter handles the finances. Practical! The result is a slew of jewellery made with vermeil (silver with 18K gold plate and 5 microns), or in gold with precious gems and fine stones. Thus, for all budgets.
Why Parisiennes adore it: delicate and contemporary, the Anäu collections are quite simply a sure value for a gift. So, just choose amongst the adorable charms, the couture hoop earrings, rings and bracelets to be accumulated or the divine refined and sparkling chains.
Its Made in France credibility: Anäu works with a French workshop that is used by several small brands. Each jewellery piece is crafted manually and the last finishing steps take place in Aix-en-Provence where the couple lives—they also have a workshop at home.
Mini-hoop earrings €60, necklace starting at €90 on www.anauparis.com
The recycled basics of Hopaal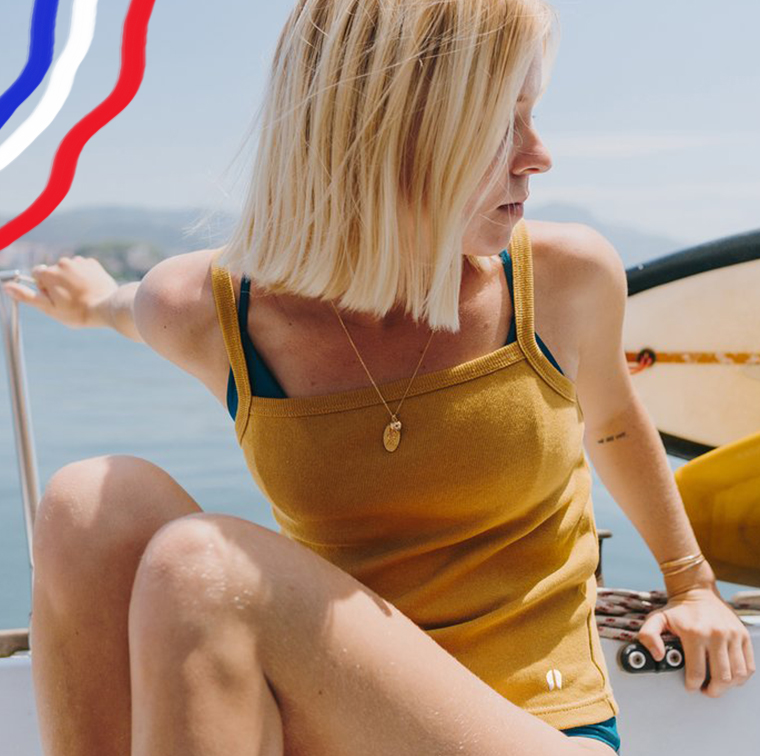 Its DNA: in Basque Country, business school buddies into surf and mountain, super concerned by the environment, launched this mixed and sustainable brand that has a definite feel of holidays by the ocean.
Why Parisiennes adore it: soft pullovers, cute tank tops to slip on when you come out of the water, a stylish jacket to nab from your man, wraparound skirt… The basics of Hopaal are as green as they are easy to wear to go work or chill during the weekend.
Its Made in France credibility: the assembling of pieces takes place in the Loire—everything is conceived in France to avoid unnecessary transportation, and the materials are 100 % recycled. The entire cycle of production offers a true sustainable and optimistic approach.
T-shirt €45, skirt €69 on www.hopaal.com
Also discover La Samaritaine, the most anticipated opening of 2021 and Coeur sacré, the concept store in Montmartre that hides a demented rooftop.