Green fashion is in full swing! The Do It fashion team has unearthed three 100% French gems to pimp out your summer wardrobe with environmental consciousness. Whether you are an adept of the Old Money trend with a refined and minimalist style, a romantic at heart, a fan of the Cottage Core style, or a certified fashionista with a well-stocked wardrobe, these three inspired creators are definitely ready to sweep away the prejudices of eco-friendly fashion often considered too basic or boring.
Minimalist chic with Adalma Paris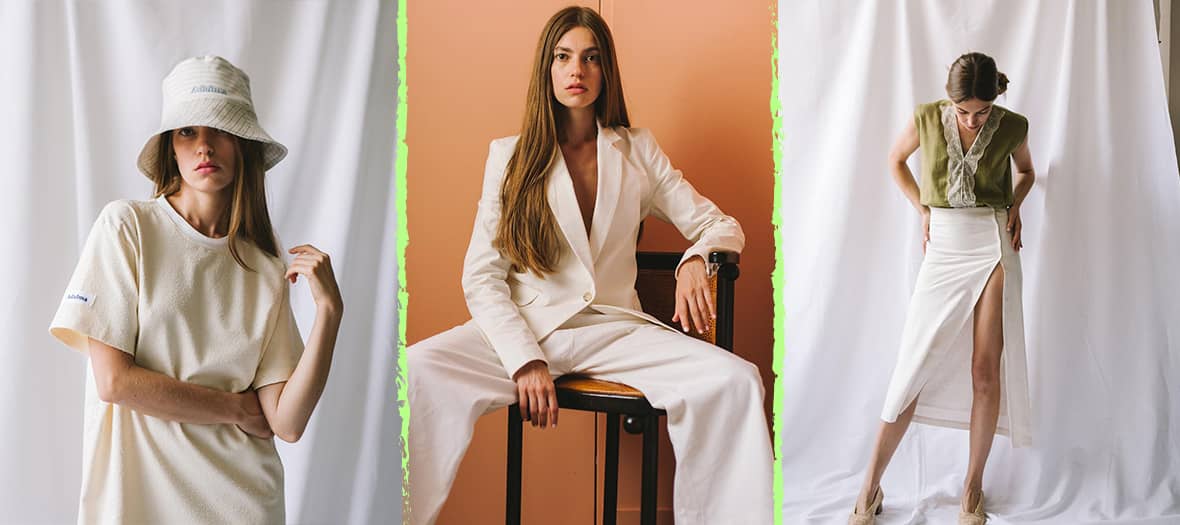 "There, everything is order and beauty, luxury, calm, and voluptuousness." In a few words borrowed from Baudelaire, this is how one could summarize the poetic universe of Adalma Paris. At the helm is Andreia Domingues, a young Alsatian designer based in Paris who, trained through her studies in haute couture houses, decided in 2020 to launch her own creative and sustainable fashion brand. Advocating for a more reasoned production, she only offers small series of exclusive pieces, designed in her Parisian workshops using natural fabrics sourced from dormant stocks of French factories. A lover of flea markets and thrift stores, Andreia travels around European cities in search of the most beautiful vintage lace, buttons, and other supplies, which she sublimates in delicate creations with timeless style.
Our favorites: perfect for the beautiful days, we love the Amazonie top in cotton voile and vintage lace (60 €), the elegant Eucalyptus blazer with a soft and light fall (148 €), or Platane, an enchanting tailored pantsuit tinted with a dazzling mineral white (215 €).
Everything reversible with Teran Condé Paris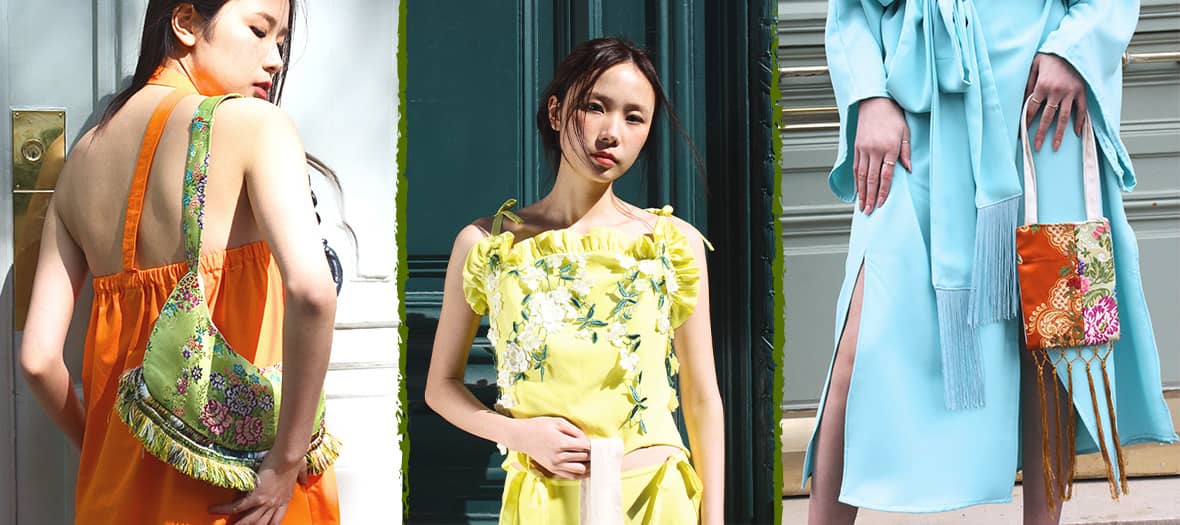 At Teran Condé Paris, fashion is bold, colorful, and full of romantic embroidery. Founded in 2021 by Esperanza Teran Conde, the young label offers a wide range of custom-made and reversible pieces that will delight indecisive and busy city fashionistas. In her workshop located in the heart of Paris, each garment is meticulously handmade from recycled fabrics or from dormant stocks from Valencia. In homage to her Spanish roots, the designer also collaborates with various traditional workshops in Valencia, specializing in the weaving of Fallas, century-old fabrics and witnesses of a true heritage.
Our favorites: the sparkling Daisy Delight top with yellow ruffles and daisies (140 €), the small Garden Delight drawstring bag embroidered in Spanish silk (135 €), and the airy Tulip blouse cut in a lovely fuchsia organza (150 €).
Stroll through the countryside with Studio Rosalie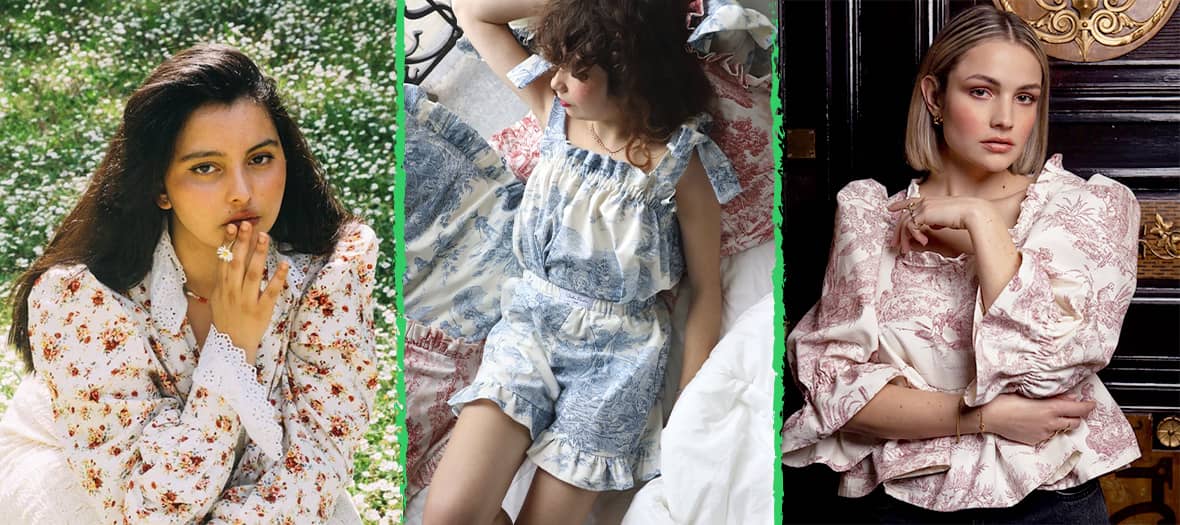 It is in her small Parisian studio in the 9th arrondissement that Enwelle, founder of Studio Rosalie, imagines, draws and handcrafts each piece of her collections, combining French know-how and ethics. In a decidedly retro and bucolic universe, this passionate lover of Art history and costume design re-appropriates some mythical patterns such as toile de Jouy or Vichy, which she sublimates in delicate creations adorned with lace, puffy sleeves, Peter Pan collars, and other ruffles. The brand is above all committed to an eco-friendly upcycling approach by sourcing all of its vintage fabrics second-hand or from end-of-line stocks of luxury fashion houses.
Our favorites: the very romantic Camille blouse in black velvet and English embroidery (€125), the Constance dress in green, blue, or red Toile de Jouy 100% cotton (€165). Finally, we're loving the complete look of the Judith shirt in red Vichy patterns with a Peter Pan collar and lace trim (€159).
Also discover the first Free People boutique in the Marais and 10 shopping bags to wear all summer long .