Excellent news for fashion lovers agitated by a pressing desire to afford pretty stylish pieces for winter. Mackage , the world leader in luxury outerwear straight from Canada, opens its first Parisian boutique in the very chic rue Saint-Honoré, becoming the obsession of the season.
Already spotted on many celebrities such as Meghan Markle , Kourtney Kardashian , Tinashe or even Lil Kim , the emblematic house now imposes its more than desirable vibes in the heart of Paris . A mix of luxury and comfort to the delight of chilly people... We'll show you around.
When the big cold becomes couture
Impossible to ignore the new cutting-edge " Saint-Honoré " collection, a tribute to its new temple, when you want to show off despite the cold! Since 1999, it is in the Quebec climate that Eran Elfassy and Elisa Dahan have developed one of the most contemporary clothing brands. From the finest leather to down and wool , Mackage relies on beautiful, innovative and durable materials.
Definitely specializing in coats , down jackets and parkas , the house nevertheless presents ultra-stylish ready-to-wear as well as cozy accessories . And we won't forget to succumb to their resistant and inexorably sophisticated boots .
What do we find there?
With its strategic location close to the most prestigious brands, Mackage presents a limited edition of 10 models in dazzling blue (a nod to the common history of France and Quebec ) available only in the store. . Exclusively Parisian, this capsule collection has already become a fashion reference to upgrade all wardrobes . Beware of sold out!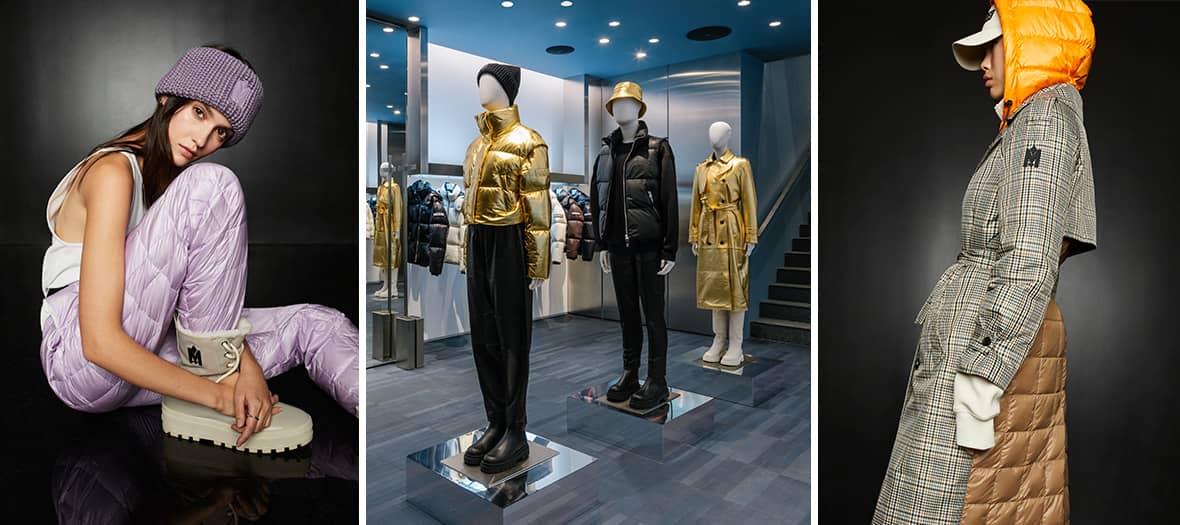 A few pieces to mention in particular: the golden down jacket (€1,450) or even the sleeveless down jacket (€450), the floral bomber jacket (€ 390), quilted trousers (€420), winter boots (€690) , a two-in-one checkered trench coat (€1,090) and the down and sheepskin coat (€1,350) that we combine with a small, light " quilt " with a monogram print (€250).

Open Monday to Friday from 10:30 a.m. to 7 p.m. and Sunday from 12 p.m. to 6 p.m.


Also discover the exceptional raffle of the Comité du Faubourg Saint-Honoré and where to rent stylish clothes and luxury brands in Paris