The Grace & Mila house opens the doors of its very first boutique in the 1st arrondissement of Paris, a stone's throw from the Canopée des Halles. We find there a highly feminine collection with dresses, knits, colored pants in cotton , velvet , wool… Of course, we went to take a look!
A French love brand
It is above all a family story, that of two sisters and a brother from Troyes : Patrick, Patricia, and Julie Chou. It was in September 2011 that the passion for creation and entrepreneurship led them to launch Grace & Mila (which takes its name from the iconic Grace Kelly and the first name of luck which evokes the woman loved by the people in the countries of the East ).
After conquering Instagram and becoming known in its corners of department stores, we find it #InRealLife in the very lively and so urban district of Châtelet . All in a cozy decor with a soft and refined atmosphere. In short, a cocoon hyper faithful to the universe of the founders.
What do we find there?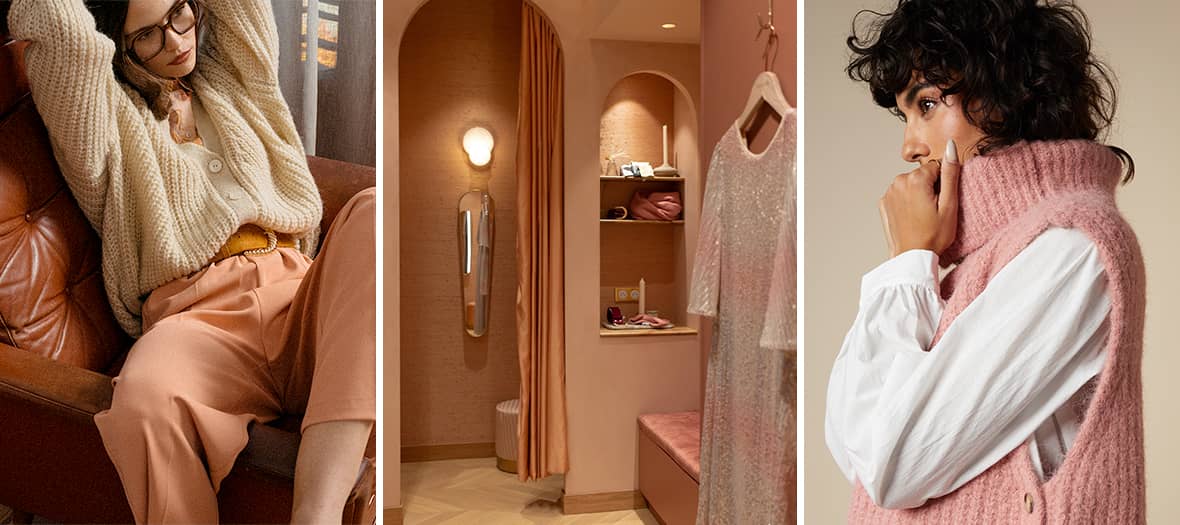 A panoply of pieces with a resolutely Parisian and feminine chic to show you off. There are also trendy accessories and other nuggets to unearth in the new winter collection . Note : private sales of up to -30% on the new collection and -50% on the archives.
A few pieces to grab: a cozy gray sweater (€75), a long iridescent skirt (€69), a pastel pink scarf (€45), a knit headband tied on the front (€15) and why not get your hands on on this purple ribbed knit vest with dropped shoulders (€79), a really stylish corduroy jumpsuit (€99) and a floral print dress (€79) with a buckle belt that you add for a waist of wasp (€15).
Open Monday to Friday from 11 a.m. to 8 p.m. and Sunday from 12 p.m. to 7 p.m.
Also discover Mackage that opens its first flagship and APC that opens its first vintage boutique