The bobo, the hipster, the classic or the sporty type, each Parisian is on the lookout for a pair of shoes that will be his partner while going around the city, racing between two meetings of hanging out with the gang. A selection of 10 ultra stylish footwear to be trendy in every situation.
The most deluxe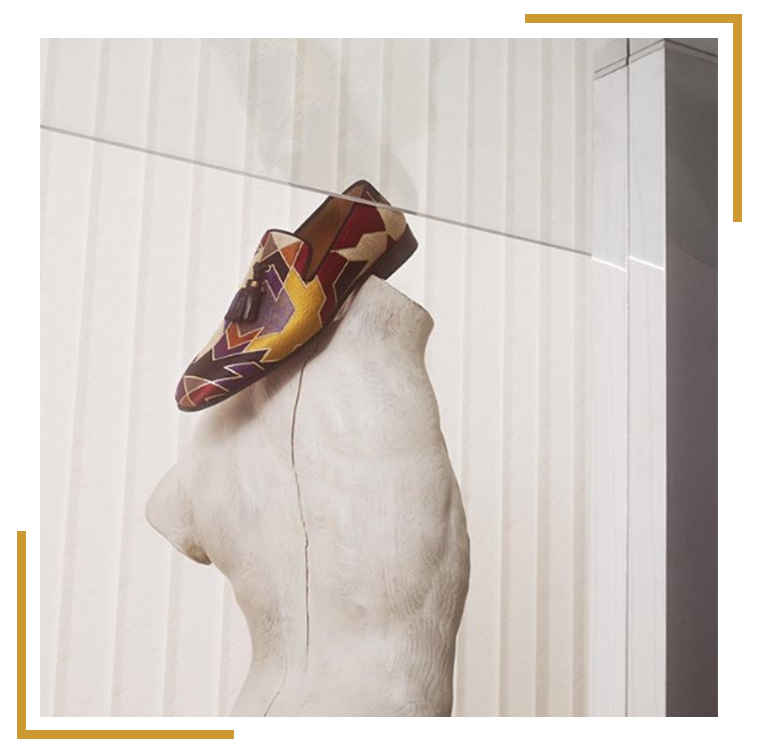 For which occasion? A classy wedding
These printed moccasins by Louboutin are to be whipped out for all the important occasions. We like the colourful geometric shapes of the print and the details on the front of the pair, to be associated with a velvet jacket in a mustard or burgundy colour for more sobriety.
Moccasins in the colorblock spirit, Louboutin (€750)
Moccasins with fringes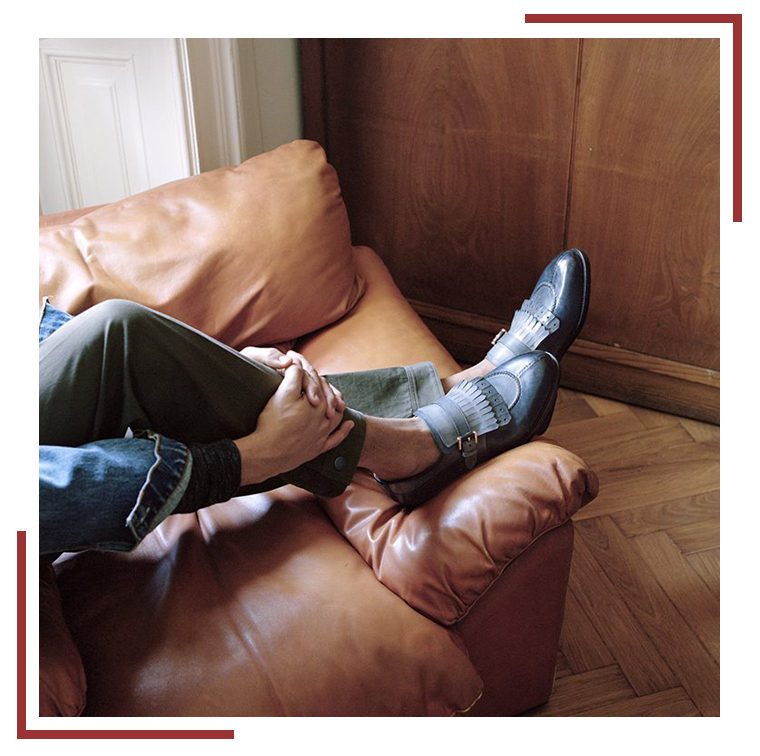 For which occasion? Surviving a shop-op or spending the afternoon running around the city
They feature the detail that renews this timeless model and urbanite basic, fringes decorate in a particularly sophisticated way this original pair, worn by the hipster in love with Parisian life, and with a self-assumed style and personality.
Moccasins with fringes, Santoni,
The most sportswear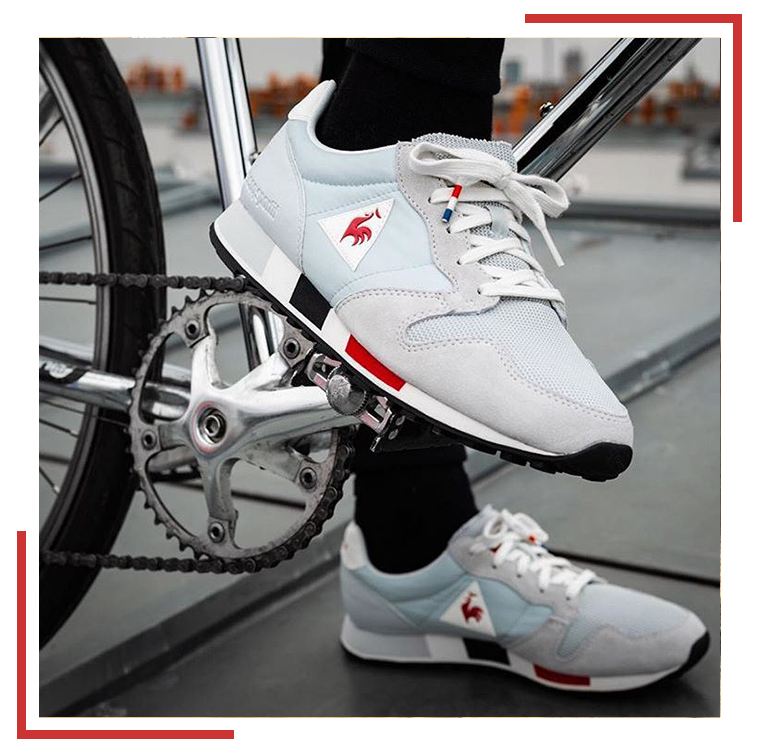 For which occasion? An outing with preppy buddies
A pair that claims the origins of the brand with its sole and its blue-white-red laces that make it so special. We imagine them on the feet of a stylish active man looking for a comfortable piece, with an "effortless" sporty cool look.
Running tricolore, Le coq sportif (€105)
The imposing biker boots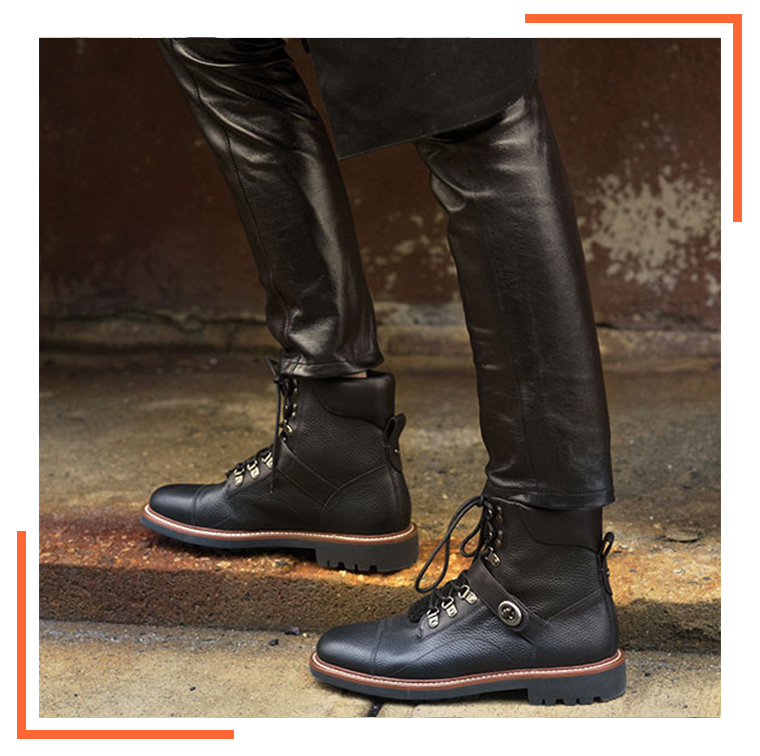 For which occasion? For an outing with pro bikers
A perfect mix between biker and urbanite, this leather pair of boots with a rock n' roll allure is ideal for all those looking for imposing footwear with character. These hiking boots, worn with a natural or oiled jeans, will convey a very self-confident effect to any outfit.
Hiking boots, Coach (€395)
For all occasions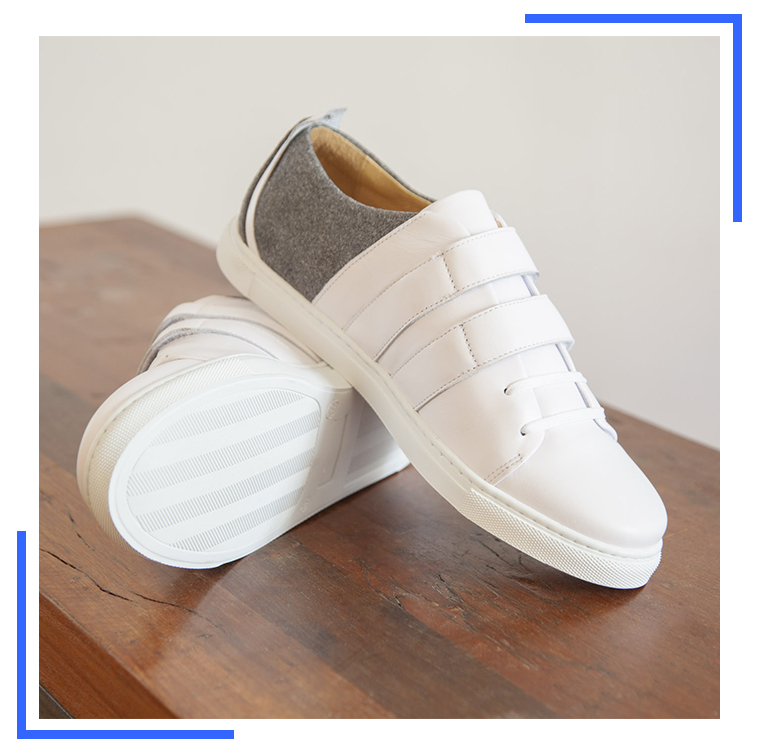 For which occasion? The class days of lazy students
Sneakers are high up on the podium of indispensables for any style of wardrobe. This basic, yet timeless, model is the must to have in a dressing room. Ideal worn with a pair of jeans for a cool result no matter what outfit. From students to young execs looking for a pair of trainers to wear with everything as well as a New York spirit as we like.
Sneakers in white leather and grey flannel, Monsieur Moustache (€125)
Colourful and ankle-high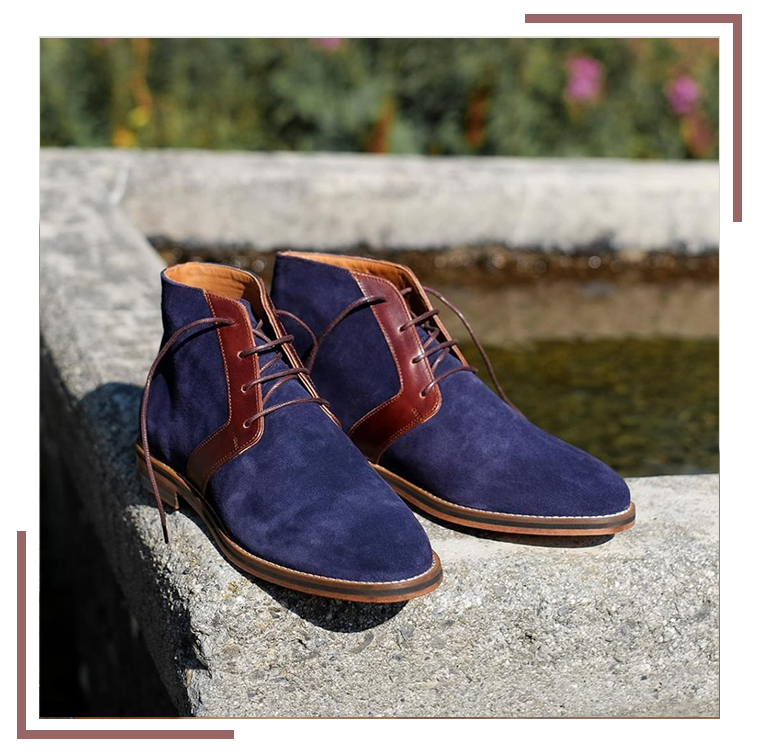 For which occasion? Enjoying a family weekend
This pair of chukkas will convey a particular style to a casual outfit as well as a suit needing to be modernised. An iconic renewed model with its playful materials and its combination of colours that ensure an easy-going elegance.
Chukkas in calfskin, Pied de biche (€175)
The great classics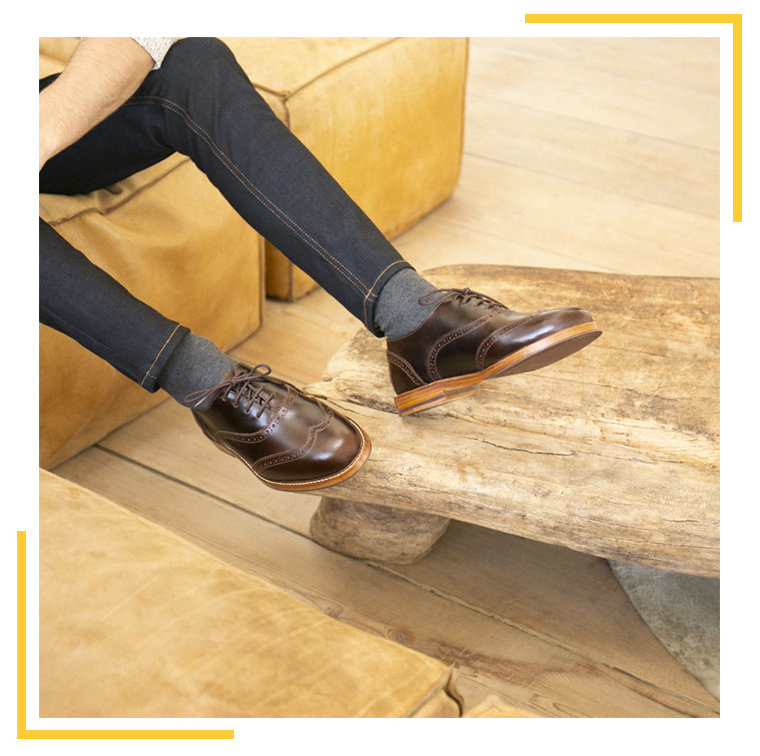 For which occasion? A day at the office
Deep colour and high-end leather are the winning assets of this pair of indispensables renewed by Bobbies. The perforations and finishing details make these brogues the must-have of all men's wardrobes in order to be sure to put your best foot forward.
Perforated brogues, Bobbies (175€)
The buckle model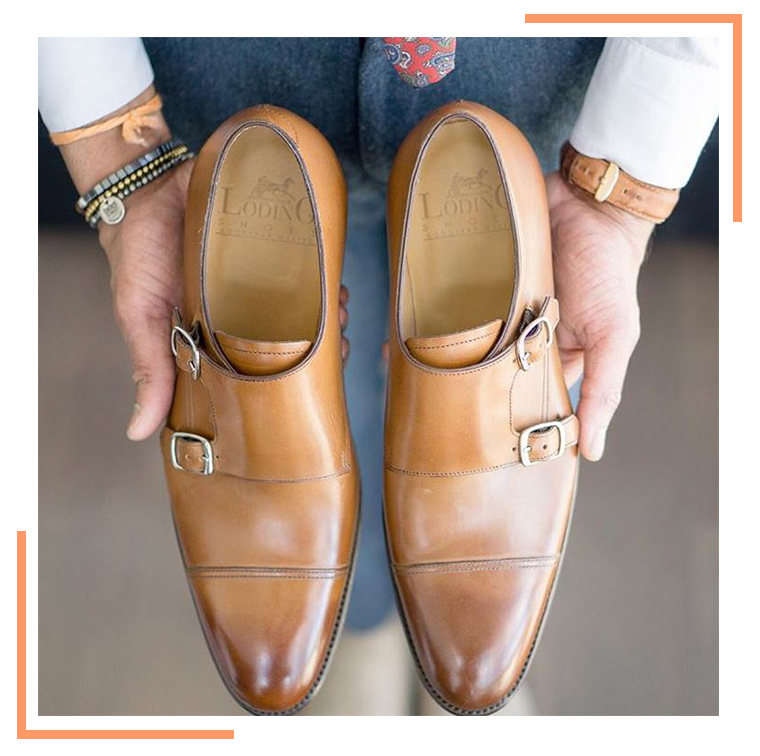 For which occasion? The ultra-hip evening
This pair renews the codes of older models and will be perfect for all those who are fans of classic-chic. The doubles buckles mix refinement and modernity for a very stylish result.
Double buckle shoes, Loding (€130€)
The imposing shoe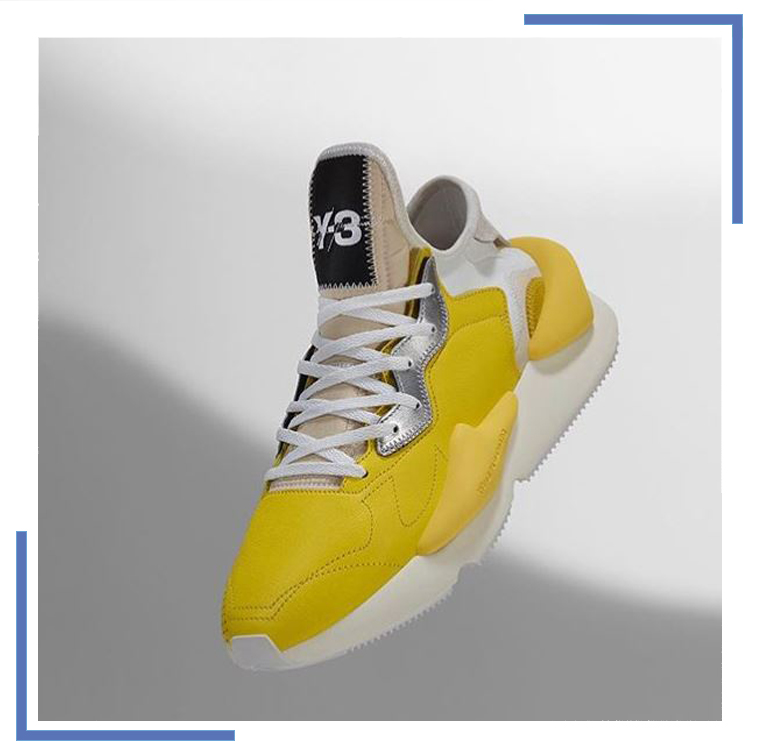 For which occasion? An urban outing with the gang
A combo between the futuristic spirit and a former vintage trend for footwear that looks hot and ensures definite results for the one wearing it. The colour and the design convey an impressive effect to go along with undeniable minimalism.
Vintage and futuristic sneakers, Adidas Y-3 (€350)
The good old moccasin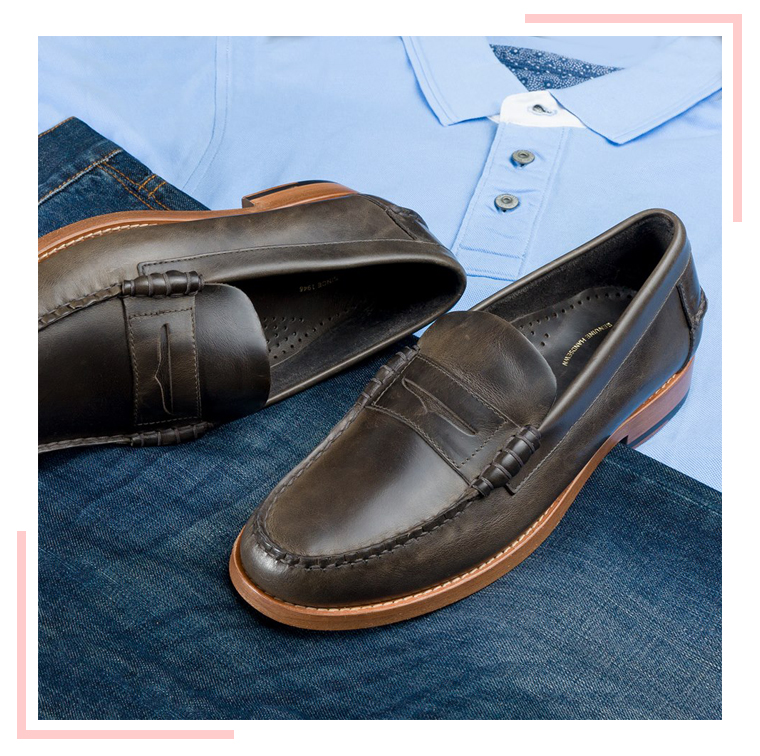 For which occasion? Being up to snuff to meet the in-laws
Mixing chic and relaxation with these practical and versatile "slip-ons". Worn with either a chic or easy-going outfit—with or without socks— it's the practical pair that will convey the authentic side to be adopted for all occasions.
Leather moccasins, Sebago (149€)
Also discover the ten it-bags of the Parisian and the concept store of trendy Parisians.