It's one of the challenges for Parisians. Finding a bag that is neither "too much", nor not enough, that really has style, but also that you can take along everywhere... Knapsacks, bananas, briefcases, satchels, tote-bags… A quick tour of the right bag to have and to wear.
The perfect bobo knapsack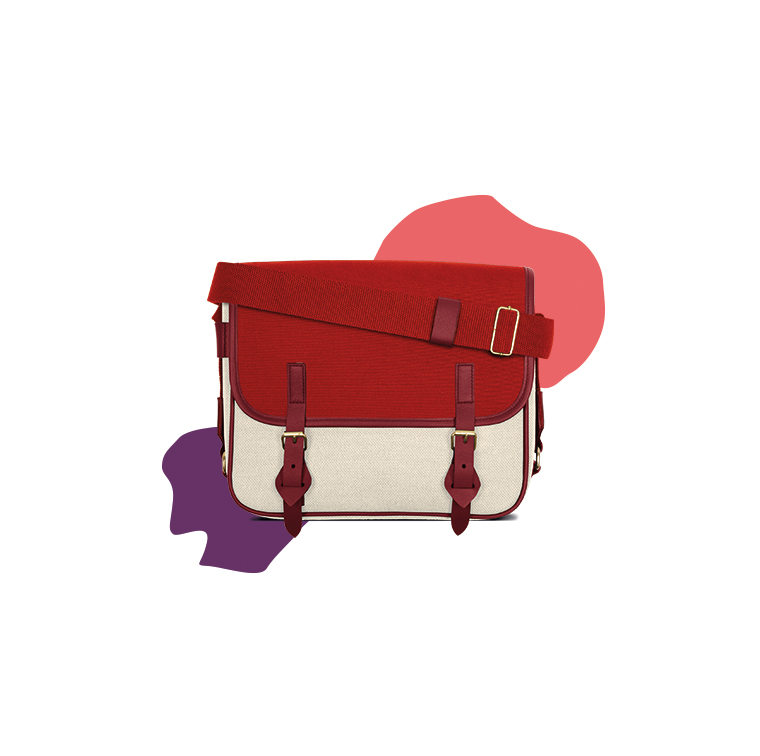 For whom? Trendy Parisians seeking a good basic.
It's the new indispensable! The knapsack has become a little more bourgeois and personalizable. And proof is with the king of satchels, I have named "l'Uniform" and their very trendy knapsacks, but never slouching, that all the inside-track Parisians are carrying around.
The small added plus? The possibility of choosing according to your whimsy (the colour of the canvas) with different trimmings, both sober and chic, embroidered with your initials… To be noted: the possibility of wearing it with a shoulder strap or on your back.
L'Uniform - knapsack, €560
The bowling bag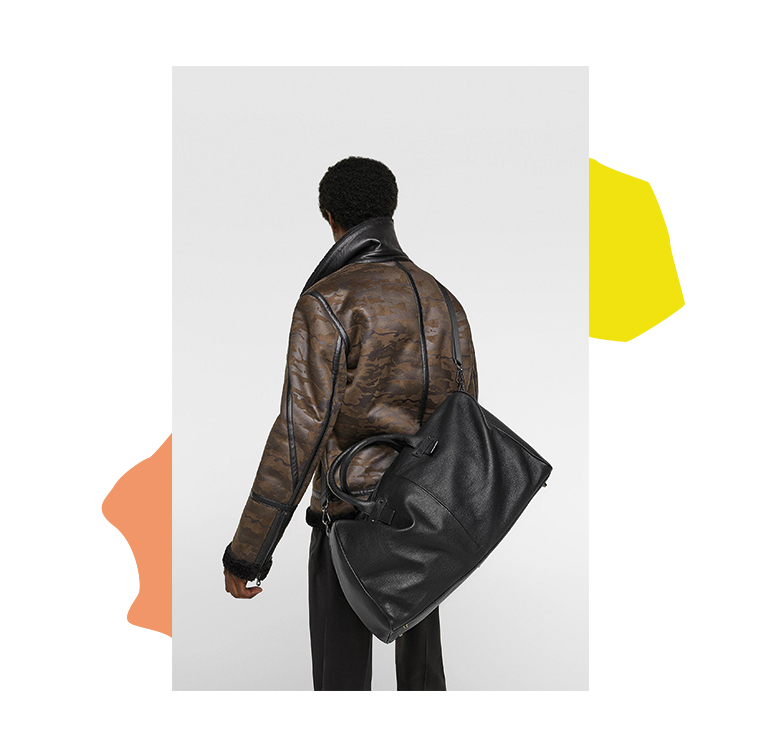 For whom? Sporty types who carry around their stuff all day long
It cannot disappoint! Ideal to stuff your sports gear, your Macbook Air, helmet and toiletry case, while having a chic allure at the office—this bowling bag is sure to be a winner!
The Zara model – a perfect basic of the masculine wardrobe- happens to be very clever. With is masculine rectangular shape, this pretty grained bag recalls the inimitable style of Hugo Boss in a much more affordable version.
Zara - bowling bag in black leather, €89.95
The chic banana fanny-pouch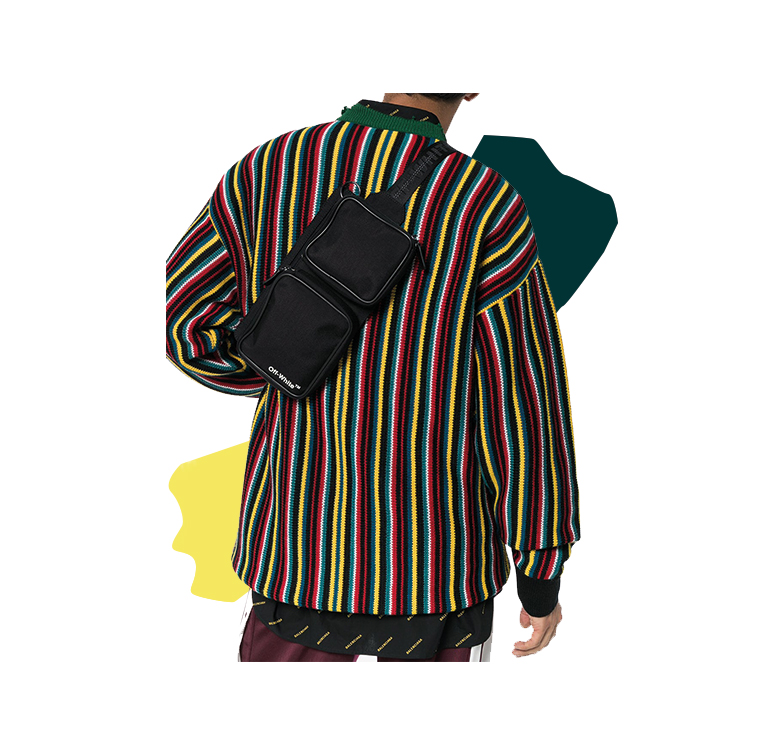 For whom? Fans of couture sportswear
The fanny-pack is no longer just worn by geeky guys. Quite on the contrary. It has become a real must-have and is now part of the casual accessories of the trendy Parisian. Particularly bike riders...
And since you dare to wear a fanny-pouch, might as well choose "the softest version". And this happens to be the fanny-pouch of the very up-to-date label - Offwhite- by Virgil Abloh, the new Louis Vuitton artistic director everyone is talking about
OFF-WHITE - Cordura fanny pouch, €415
The tote-bag with dashing style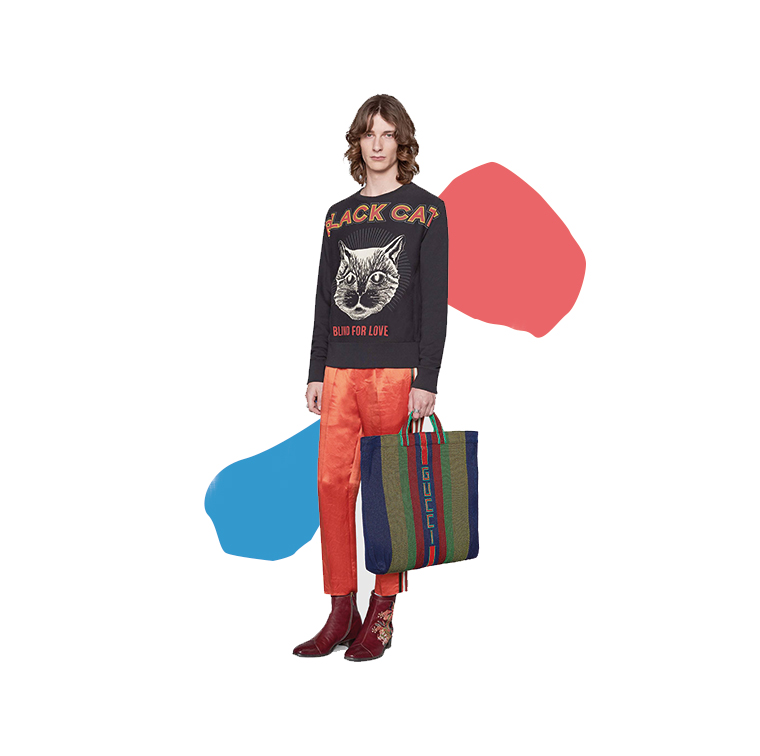 For whom? Lazy bones who want to come across as glitzy
The tote-bag is efficient, and it's always a winner. Especially when it comes in braided rubber by the famous and super trendy Italian label, Gucci. Or the art of transforming daily goodies/objects into deluxe accessories.
Gucci – tote in braided rubber, €790
A stylish briefcase…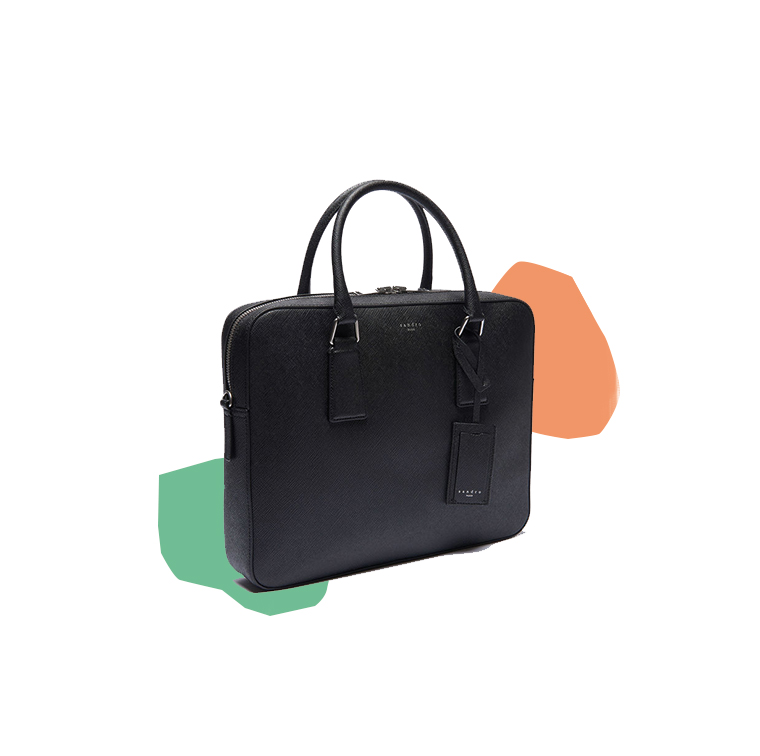 For whom? Lawyers and businessmen in suits wanting to look stylish.
The office look has finally become stylish with these minimalist briefcases for "serious" workers. In short: the chic and timeless briefcase revisited by Sandro with the perfect twist.
Sandro - briefcase in saffiano leather, €345
The sailor bag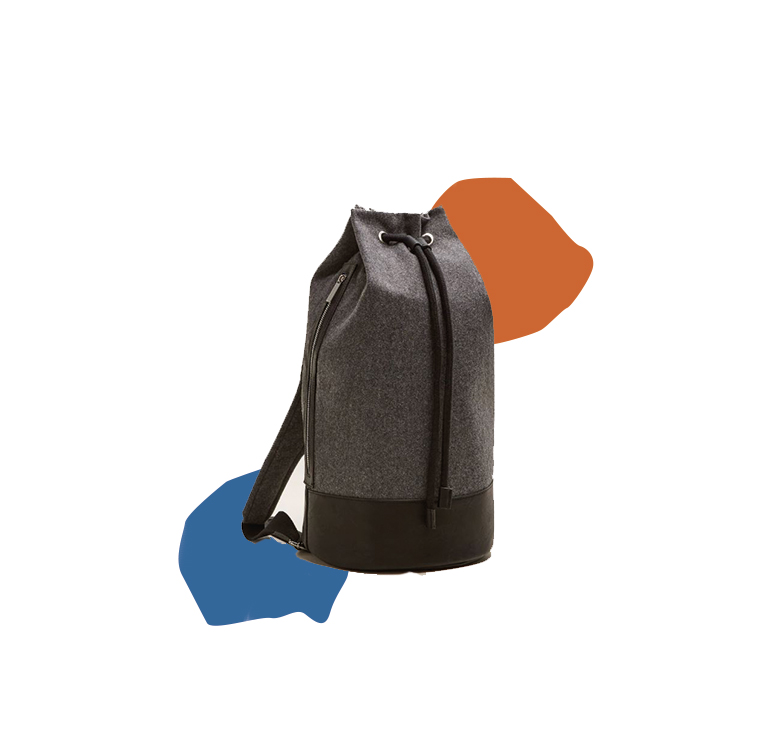 For whom? Dandies looking for an alternative to the backpack.
Ultra masculine, created by Gaultier, relaunched during a Chanel cruise and adulated by all: the mythical sailor look is back on track amongst Parisians...
After striped sailor tops it's now the turn of the sailor bag to be in the fashion spotlight Our favourite? The one revisited by Mango in a very classic felt.
Mango – M bag--, €59.99
The XXL architect bag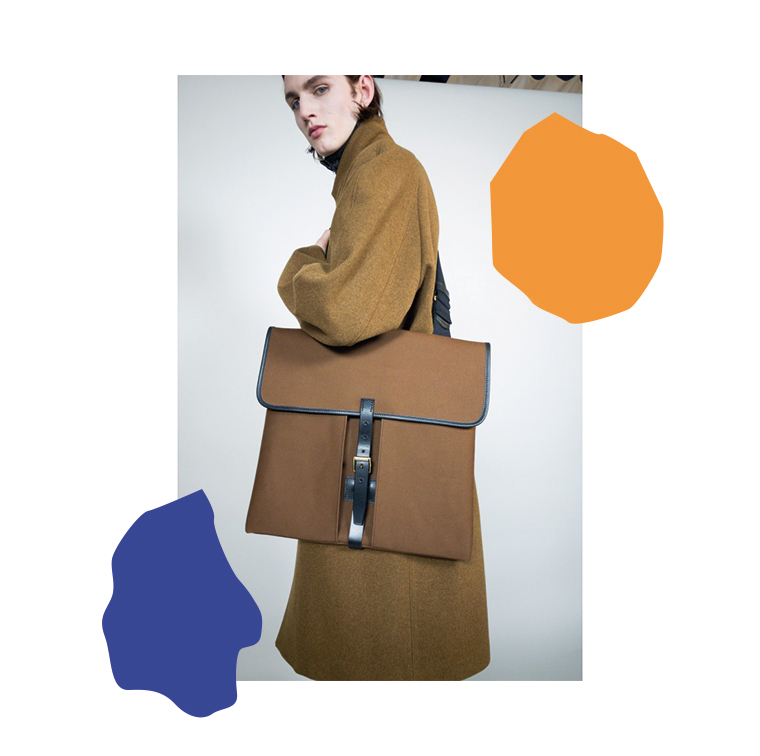 For whom? AD, students and designers
The XXl sac flat bag turns out to be ultra couture and perfect to affirm your style without overdoing it. Lemaire and its streamlined shapes is right up there. Almost androgynous: these silhouettes come alive with this huge accessory where it's easy to fit both a laptop and an ipad inside...
Lemaire - Large bag in heavy cotton twill woven in Great Britain, €495
The hipster explorer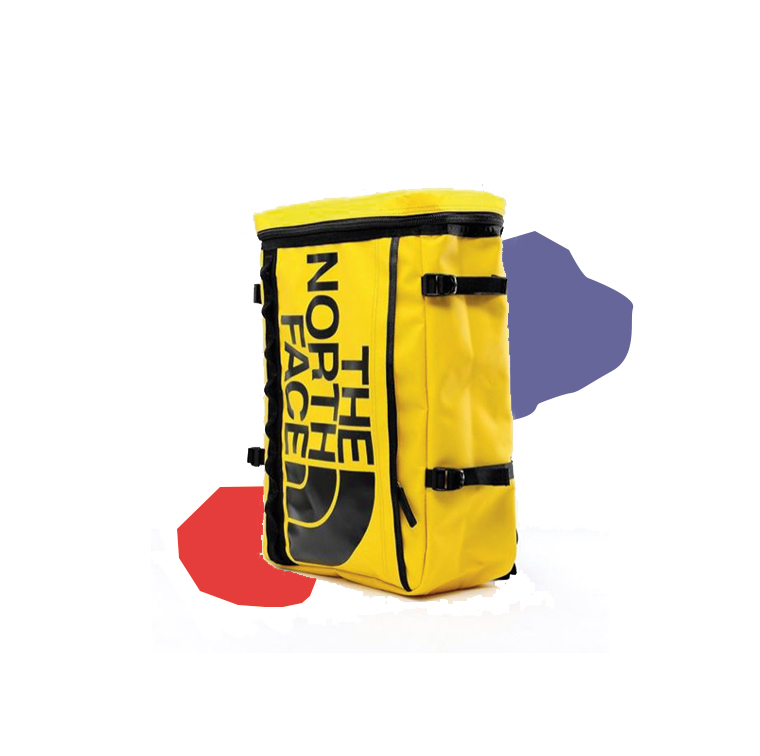 For whom? Trend followers
You might have noticed it, hiking shoes are once again very much in fashion... Those who want to be hip will surely choose this XXL base camp North Face backpack that one might easily imagine on Loïc Prigent.
Worthy of an interstellar science fiction, this ultra trendy sun yellow bag features a wide zipper opening and practical pockets for all the neat freaks who like to store their belongings.
The North Face - Base Camp Fusebox backpack, €132.99
The monographic tote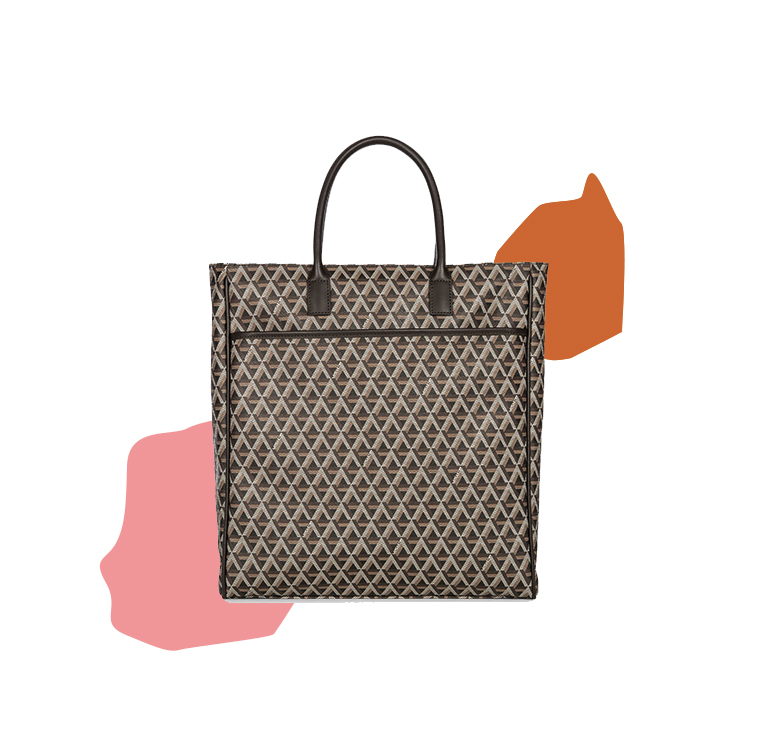 For whom? Modern preppies
We already knew about timeless Goyard tote bags, as well as those from Gucci, Vuitton and co with almost bling bling monograms...
The new kid in town that stands out from the crowds is Lancaster. Pretty waxed canvases in elegant colours makes this bag a must-have of the Fall masculine wardrobe. Ideal to stash files, and without the serious look that usually goes with it.
Lancaster - Ikon, €165 (available in boutiques)
The messenger backpack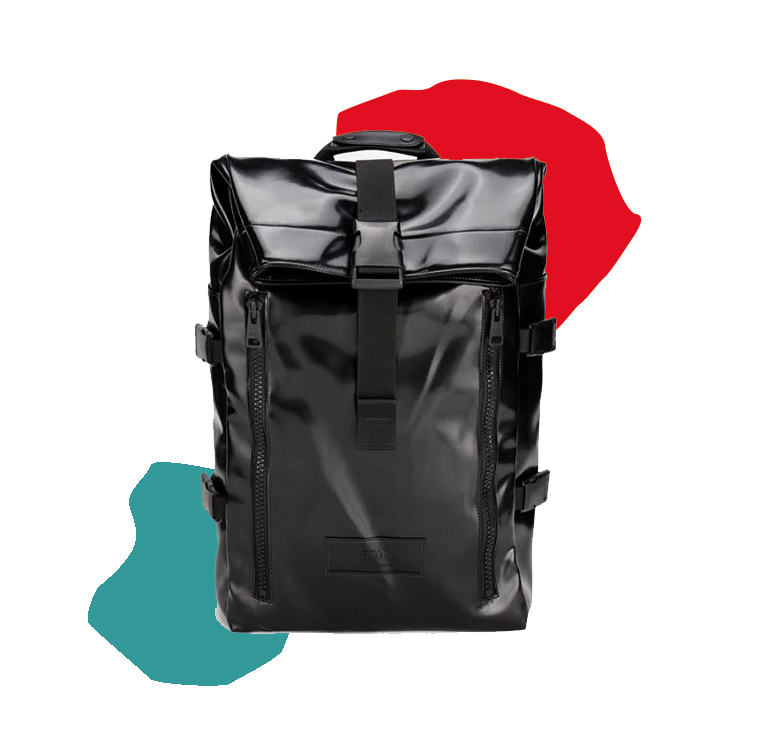 For whom? Young execs at the heart of the action

Between the biker fan about leather and the messenger backpack with a roll top opening, one finds the great looking Ami bag. An elegant model that works very well with a relaxed style or a business suit. An asset for this ultra-masculine stuff-it-all backpack worthy of an American G.I.
AMI - roll top backpack,
€
367.50

Also discover the affordable Hipster boutique