Faux-fur is suddenly back in the spotlight. It is even synonymous of new coolness. Proof: Gucci, Miu Miu, Maison Margiela, Armani have made it their new hot item. Left by the wayside for a long time by leading houses, synthetic fur is suddenly back in the spotlight and has become a fashion icon and the new must-have luxury piece. The vegan crowd and those who are "cruelty free" now can also wear fluffy, warm and green-compatible coats.
Ultimate shunning of the "real" thing, faux-sheepskin-fur prefers very colourful pop versions in nuances of Pantone pink, blue, yellow. Ultimate snobbism: dare to go for the leopard print. And if vegan fur has all the assets to "be chic" with a nice pair of high heels or a pretty dress for a cocktail of a winter wedding, 2.0 fur also showcases street allure with a pair of Stan Smith, a high-waist pair of jeans or a cool sweatshirt. Demonstration with our selection of very affordable price tags as well as expensive models at real fur prices.
The wild beast coat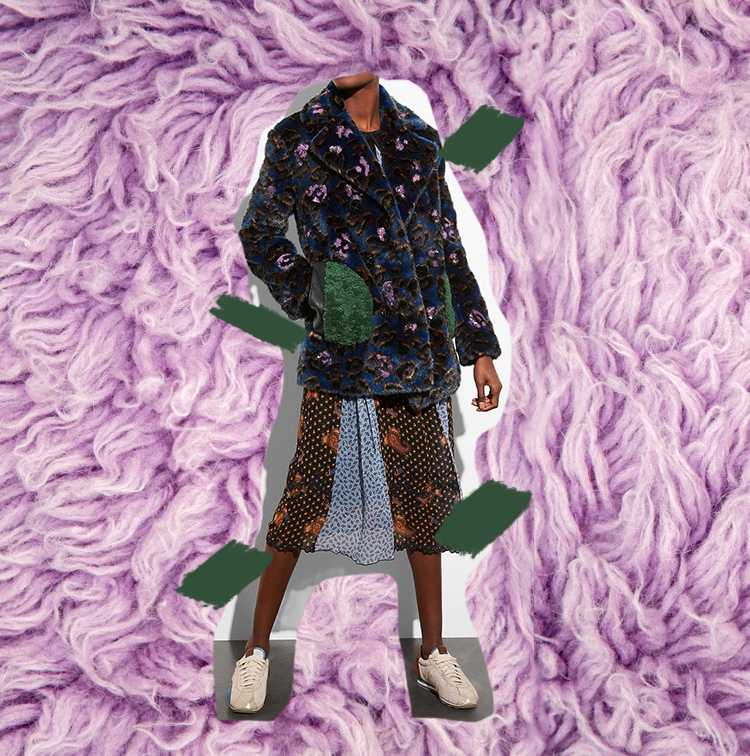 A harmony of soft colours for this singular piece that is resolutely fashionable. To be worn with biker boots and a cute cap.
Wild Beast coat in faux-fur, Coach, €1550.
A 2.0 vision of mink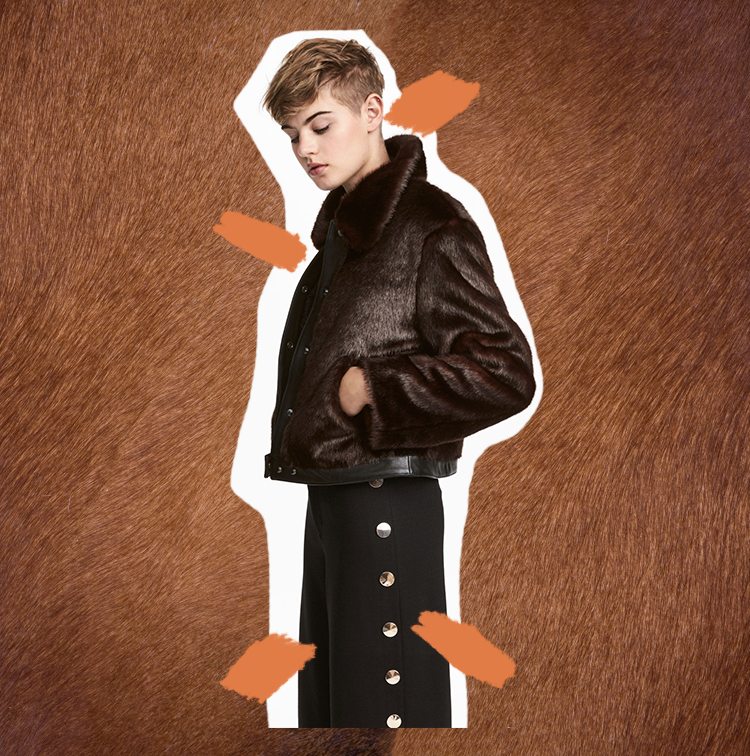 Always chic, Granny's bourgeois mink is a timeless fashion icon. In a synthetic version, short with buttons, it is more green and actual than ever. Its added value: it goes with everything.
Jacket in faux-fur with large collar, H&M, €99.
A very trendy stuffed animal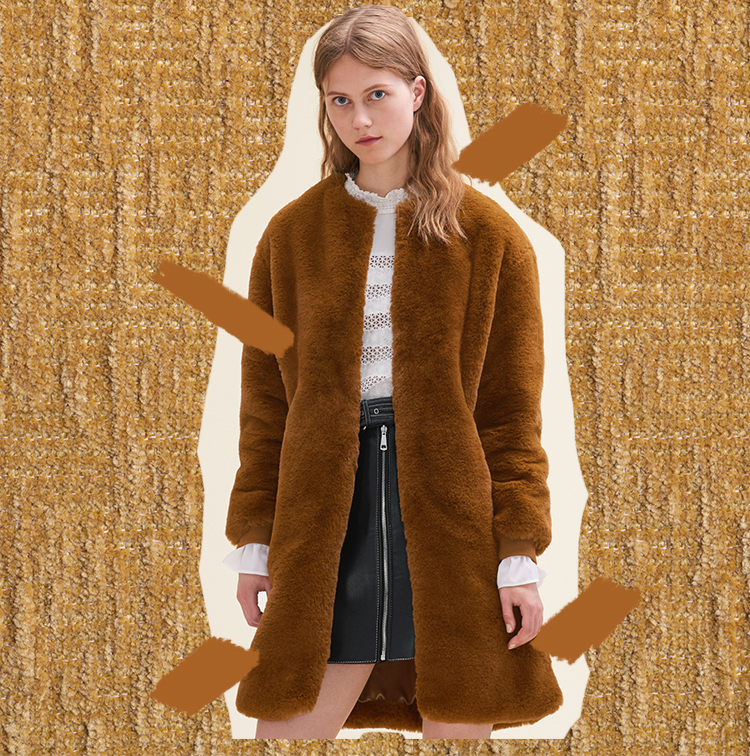 Teddy better behave. The stuffed animal becomes more erotic thanks to a leather skirt and a very feminine white blouse. The killer detail: tightened wrists in ribbed knit.
Coat in faux-fur, Maje, €375.
This is not a leopard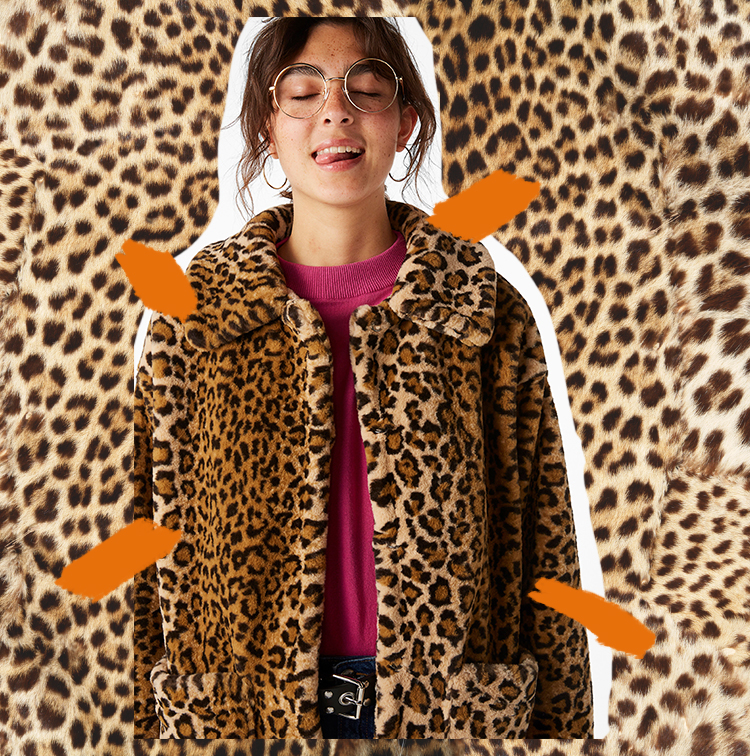 Give a new touch to the stuck up broad in a leopard coat by wearing an offshoot matched up with a high waist rocker pair or jeans and a fuchsia pullover.
Coat is faux-fur with leopard motif, Monki, €70.
Think pink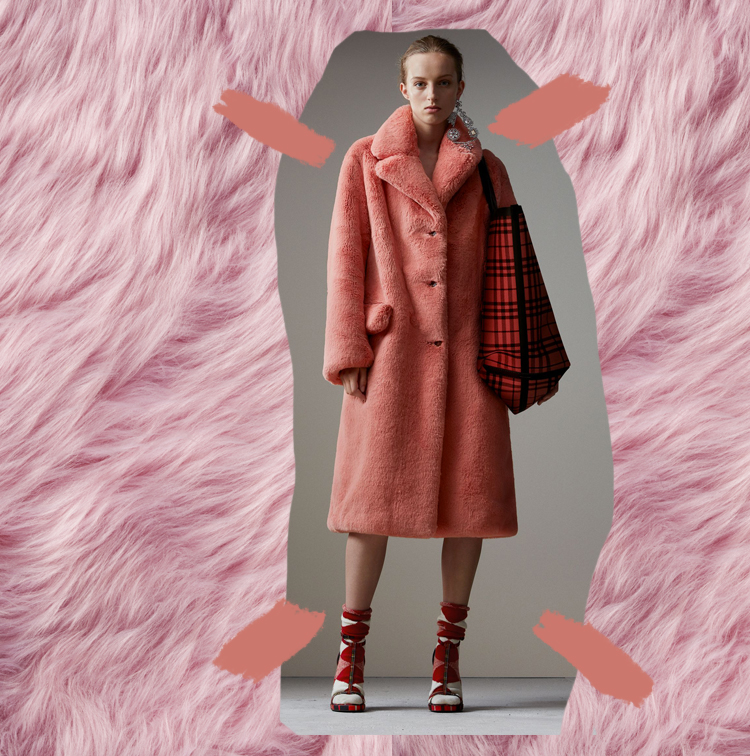 Candy pink and super soft, a real gem to preciously keep in your closet and keep all your life. Dare to associate it with red details such as socks or a big tote bag with checks.
Coat in faux-fur with simple buttoning, Burberry, €1895.
The panther that makes us roar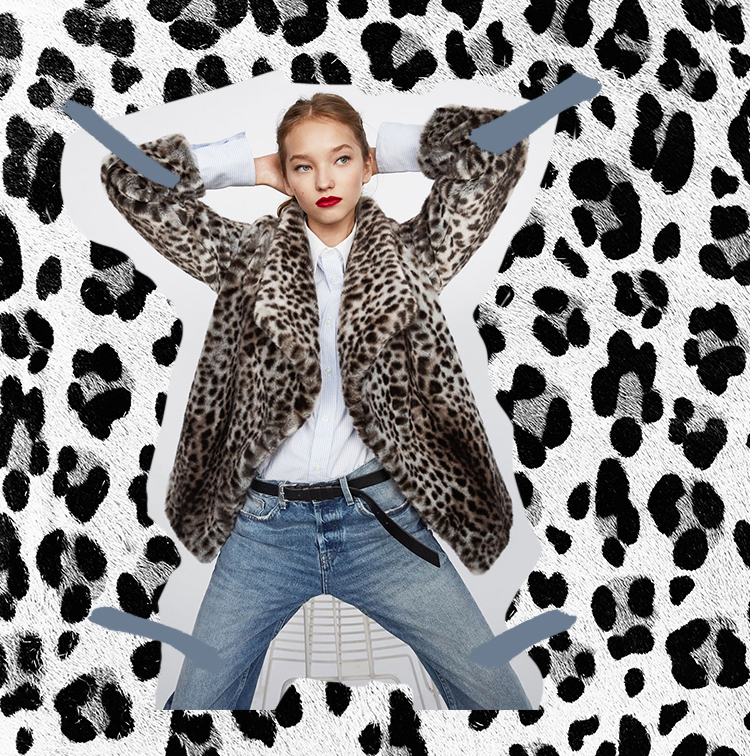 Here is another printed animal option with this incredible snow panther coat at a very affordable price. Thin of carmine red lipstick to warm up the outfit with a hot nuance.
Faux-fur effect with leopard motif, Zara, €79.95.
The tapered sheepskin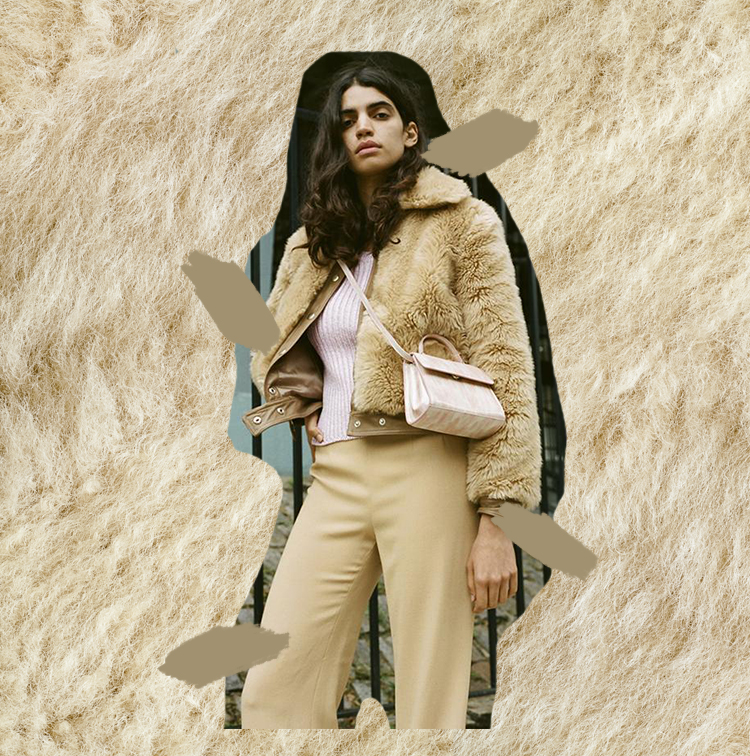 Perfect with a high waist pair of jeans and stylish sneakers, the sheepskin blouson is the indispensable of the Parisienne this season.
Bomber in faux-fur, Maryam Nassir Zadeh on theshapeoftheseason.com, €1121.
The new classic for beginners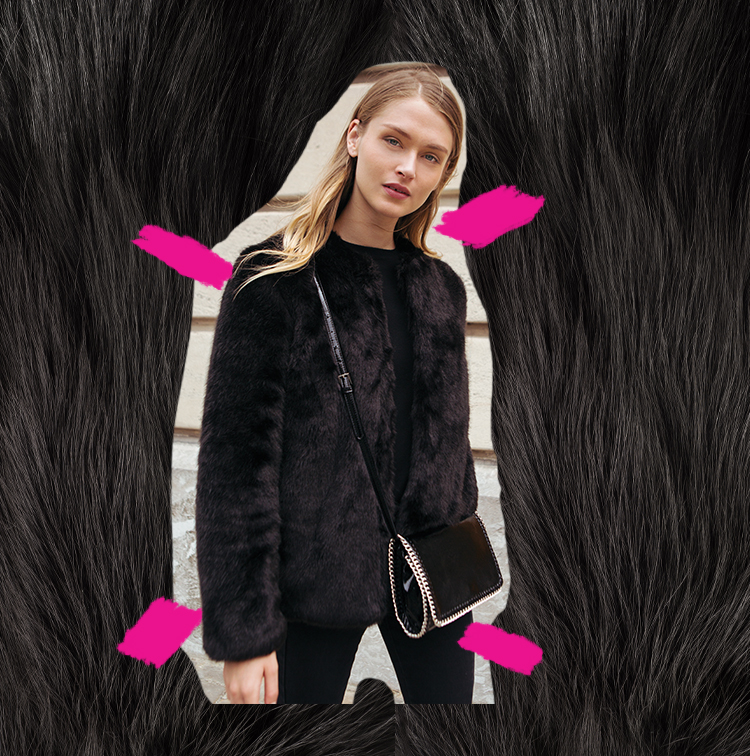 Both classic and indispensable, the black fur coat is the ideal partner to ward off the cold with style, and it works well with all the looks of the day or even the evening.
Jacket in black faux-fur, Pimkie, €49.99.
I'm a Barbie girl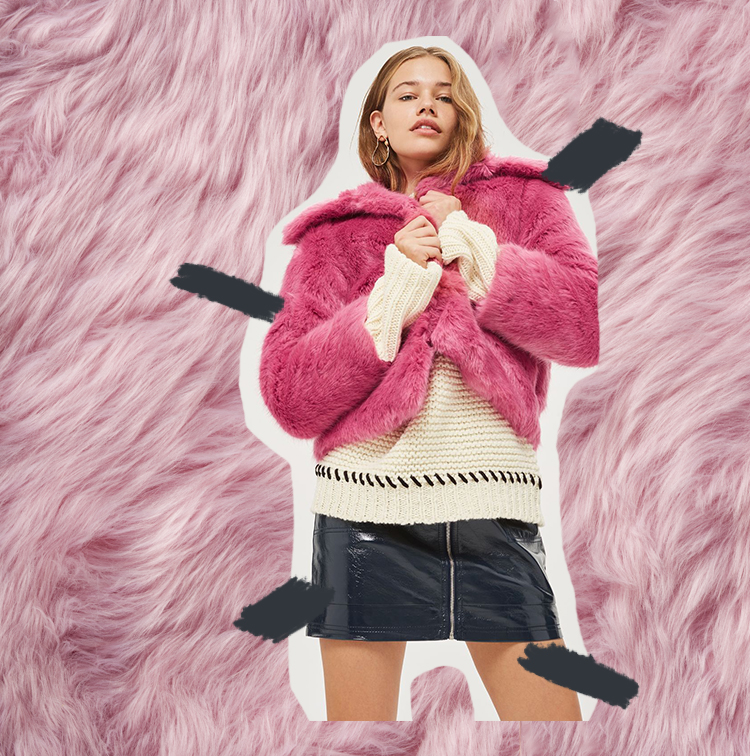 An adorable pink Barbie blouson to be worn with a 90's look: white tee-shirt and glasses with coloured lenses.
Deluxe coat in synthetic fur Claire, Topshop, €110.
Orange is the new black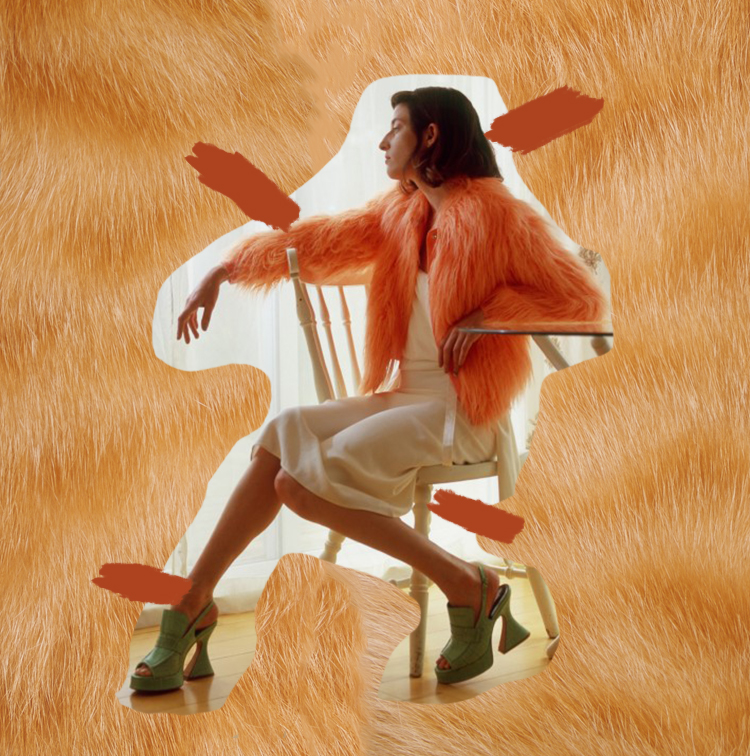 To avoid Casimir the dinosaur kiddy effect, it is to be mixed with fluid and noble materials: cream silk dress, vaporous midi skirt. And why not a preppy scarf.
Bomber jacket in orange melon, Sies Marjan on the shape of the season.com, €1895.
Also discover the star coats for winter.