This winter, the coat is wearing beautiful. Centerpiece to assert a sharp look, we especially noticed it long and dark on the catwalks of Bottega Veneta , colored at Alberta Ferretti , officer at Balmain , pea coat at Chloé or even small and large checks at Celine and Dior .
In more accessible houses, we find pretty versions derived from houndstooth , fur effect, ivory , plush, bourgeois or military style. A chameleon element, therefore, which adapts to all styles and all occasions. Zoom on the ten models that made us anxious for the cold weather to set in.
The hybrid shirt-coat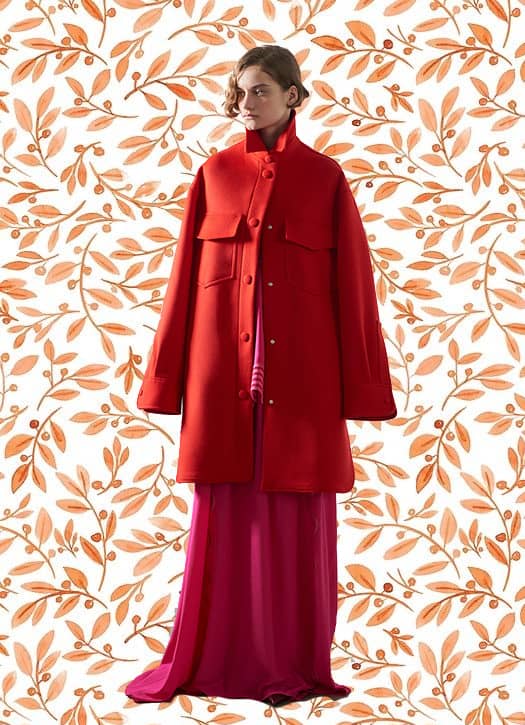 Often copied, never equaled (cuckoo Zara), the long coat inspired by Stella McCartney's men's overshirt is adorned with a sublime bright red that will instantly awaken the little faces of winter. Of course even more vibrant on a fuchsia dress for a resolutely couture color-block , it is more easily combined with creamy white, a beautiful gray and opposing materials such as leather to make your wool shimmer.
Wool coat, Stella McCartney , € 1,150
Long coat with large checks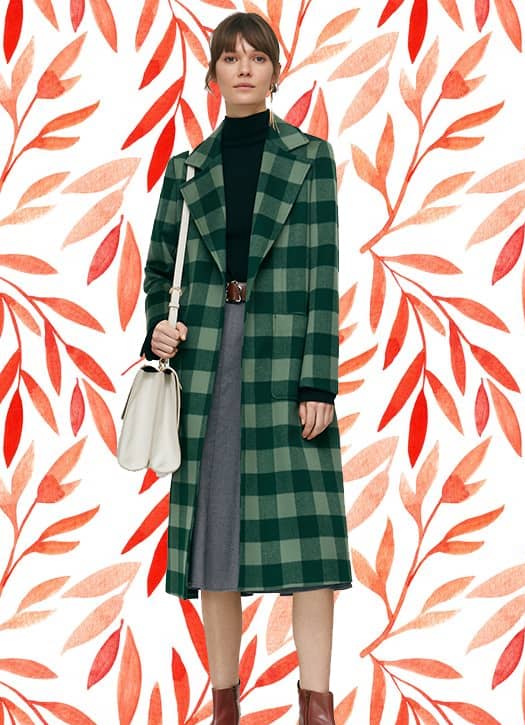 Aristocratized by Maria Grazia Chiuri for Dior , the long lumberjack plaid coat has become the ultimate blend of cool and style. The green on green gingham effect version of Max & Co will be sublimated by a beautiful pink sweater and white pants for going to work, or will become the ally of country walks with leather pants and combat boots at the forefront of fashion obsessions of the moment.
Pure wool coat, Max & Co , € 509
The ivory coat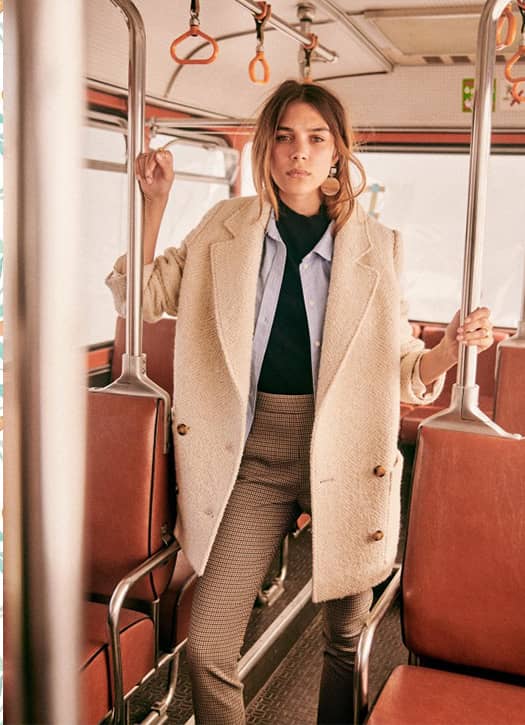 We have seen at Chanel or Dolce & Gabbana the singular elegance of a white coat in winter. If the immaculate confection is really messy off the podium on a daily basis, we put on the ivory or cream version of Sézane that we highlight worn on darker colors.
Harper coat, Sézane , 290 €
The doudou coat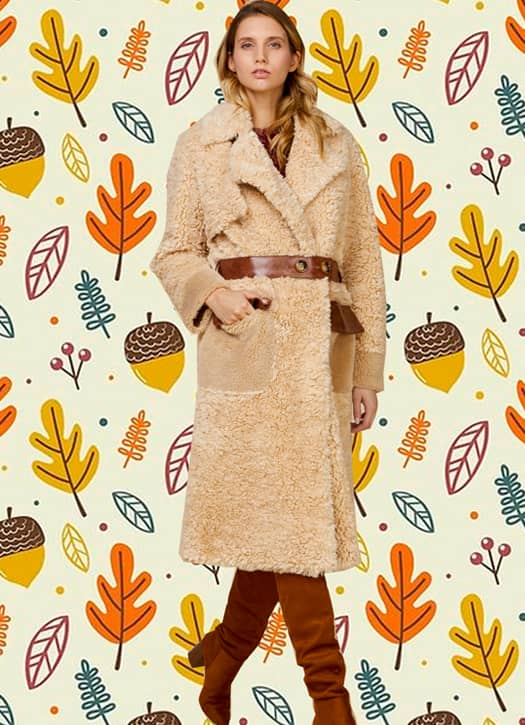 Real fur, turned wool, all that is neither in tune with the times nor in the budget. We opt for a warm and cruelty free sheepskin-effect doudou coat like the one from Derhy which gives the illusion of being belted and whose large pockets are also marked with a highly chic leather effect.
Safran jacket, Derhy , 189 €, available in store and soon back online
The pastel blue coat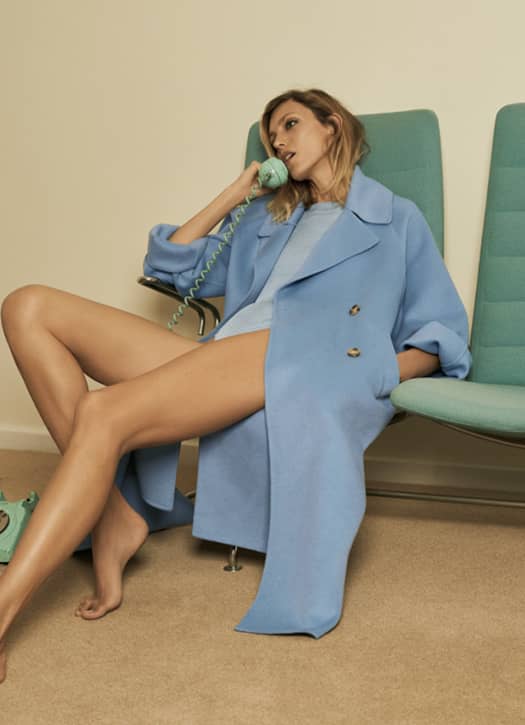 Let's invent a color and give ourselves some softness with this Zara coat of a " blue Cajoline "to soften her mind when everything is going wrong. Or the art of wearing pastel in order to appease the gloomy spirits of an autumn under curfew , which we will like to wear with white and pearl gray to keep the impression of floating on a cloud above the Parisian cobblestones.
Limited edition wool coat,Zara , € 129, available soon
The coat in autumn colors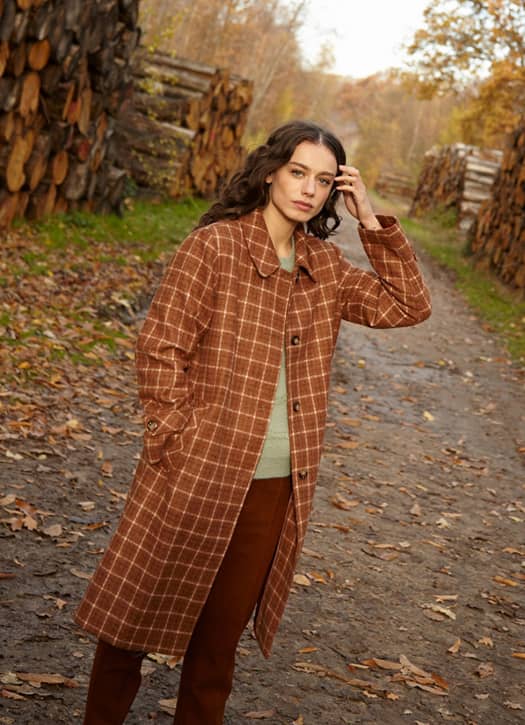 How better to blend in with the autumn landscape than snuggle up in a brown, tobacco-colored checked coat? FRNCH combines heart features with this particularly flattering model. We accessorize it with a large green scarf to accompany us all season long, in town and in the countryside.
Santine coat, FRNCH , € 179
Reversible houndstooth coat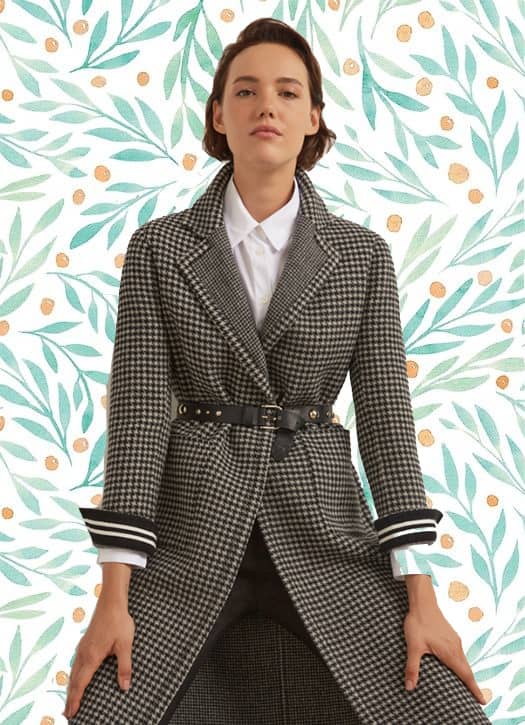 Left open on a beautiful cream mesh or tightened at the waist by a leather belt , the long houndstooth wool coat is a timeless centerpiece of the Parisienne's wardrobe. And when it's reversible and flanked by sailor-style striped sleeves at Gerard Darel , it just becomes the perfect investment to chic-ize all silhouettes for the next seasons to come.
Reversible houndstooth wool coat, Gerard Darel , € 495
Wool trench coat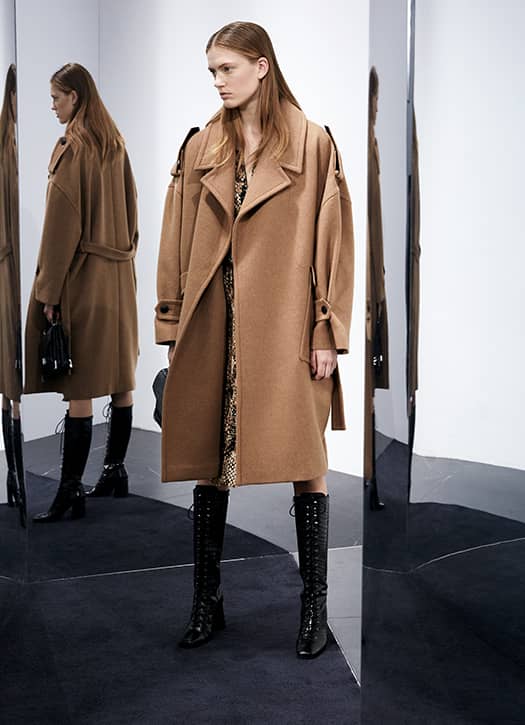 If the trench coat will quickly be relayed to the closet by the chilly, its practical cut can easily be found on a very cold version in oversized wool. The Kooples allows the winter extension of this essential fashion which saves all breakdowns of stylistic inspiration.
Belted wool coat, The Kooples , € 545
The fuchsia coat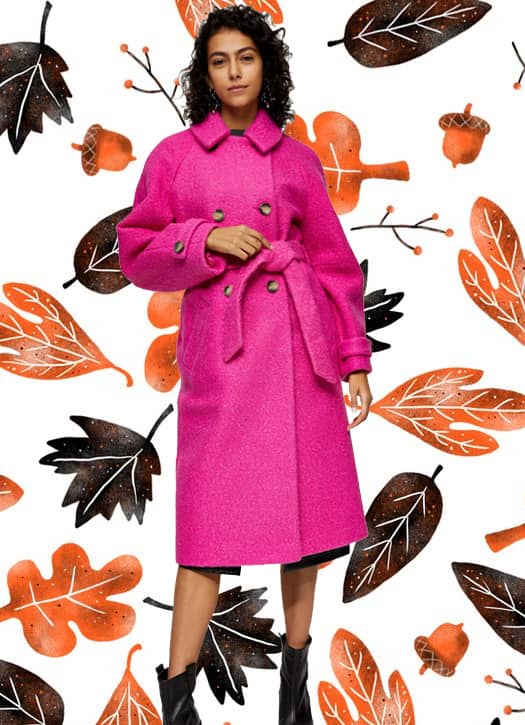 Topshop is seizing on fuchsia , the star color of recent seasons, to impose it on a large piece of character. Slip on over dark raw jeans, a red sailor sweater and a designer bag for a look worthy of being photographed in a street style fashion week .
Bright pink loop pile trench coat, Topshop , € 110
The officer coat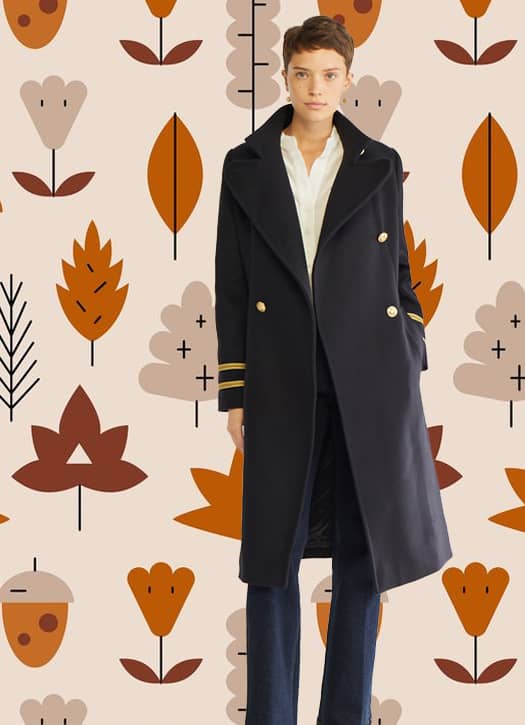 We give ourselves the allure of a captain in this beautiful officer coat by Vanessa Bruno that you would think has been stitched in Caroline de Maigret's wardrobe. Since we have been talking to you about its fashion credibility, it's time to invest in this major piece that will support a classic jeans-sneaker combo very well and lengthen the silhouette thanks to its marked length and shoulders.
Officer coat in virgin wool, Vanessa Bruno , € 650
Also discover the ten commandments to be stylish in the countryside and 10 coats to survive in the rain .