The end of winter is not the best time for hair . Fatigue , stress , lack of light have damaged their health with a weakened fiber, a dull color and poor health. Zoom on the new hair products that will give them all their shine.
Christophe Nicolas Biot's cleansing milk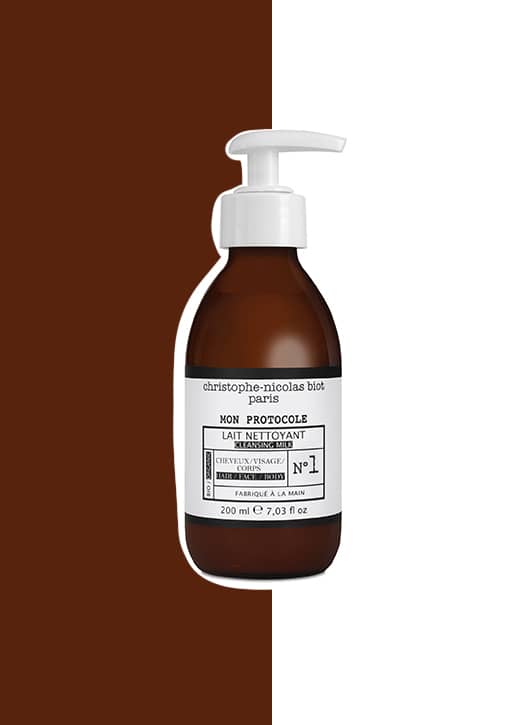 The promise. This 3-in-1 milk from the Mon Protocol range has it all. With a formula composed of hazelnut oil to hydrate, andiroba to purify and candelilla wax to protect, it detoxifies the scalp, removes makeup from the face and gently cleanses the body.
How? 'Or' What it market ? First, massage the face and then the scalp with a small amount of the product, and finish with a shampoo.
Why are you going to love it? With a natural and eco-responsible formula and an extremely simple and effective routine , it cleans hair, face and body in record time, leaving the skin very soft with a delicious vegetable scent.
The result: a cleansed body from head to toe in just one routine!
Cleansing milk n ° 1 My Protocol, Christophe Nicolas Biot , 40 €
Patricia Debrant's tailor-made protocol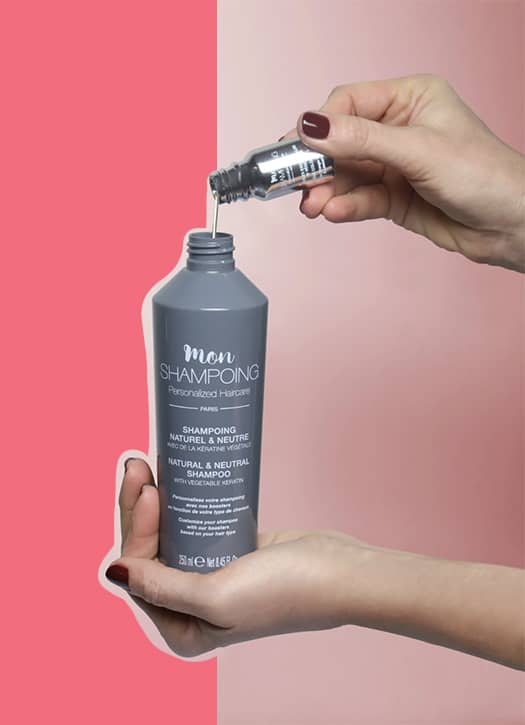 The promise. A unique concept, created by the passionate autodidact Patricia Debrant, which allows you to customize your shampoo and conditioner according to your hair type with 5 boosters of essential and plant oils with targeted actions, all from agriculture organic with the promise of dream hair.
How it works ? First step, in just one minute on the Mon Shampoing website , we establish a precise diagnosis of your hair which allows you to choose the ideal booster. 2nd step, it is poured into its bottle of neutral shampoo to obtain the ideal formula, such as the lavender-geranium-argan trio for curly and dry hair, or mint-rosemary jojoba for those who are oily.
Why are you going to love it? It is the simple and perfect treatment without sulphates, silicones and parabens that effectively solves the problems of all hair types with an incredible sensory experience.
Result: repaired, frizz-free hair with volume and beautiful revived color.
Natural shampoo with keratin, Mon Shampoing , € 24, to pair with a booster , € 12
The Blond Absolu bath by Kérastase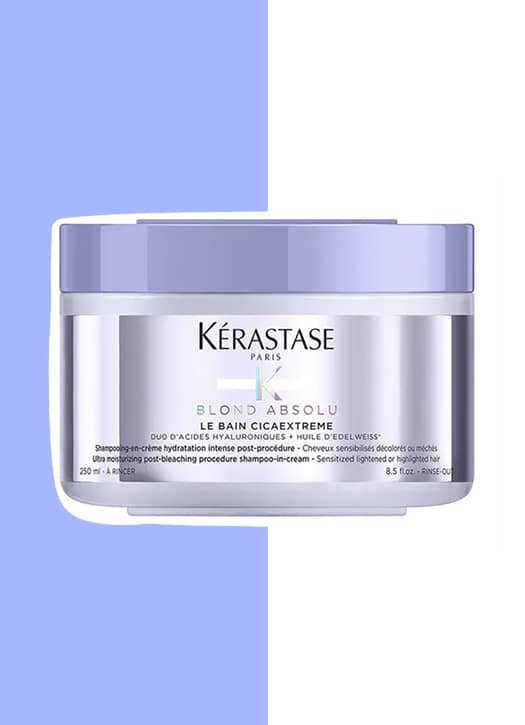 The promise. The Cicaextrême bath, with a duo of hyaluronic acids to hydrate and strengthen the fiber and edelweiss oil for its protective and antioxidant properties , is the ideal shampoo from the new Blond Absolu range from Kérastase for blond hair extremely weakened by dyes and highlights.
Why are you going to love it? Because it transforms the most stringy and dull hair into a magnificent mane.
Result: a radiant blonde and twice as shiny hair.
Blond Cicaextrême Blond Absolu, Kérastase , € 33
Lazartigue balancing shampoo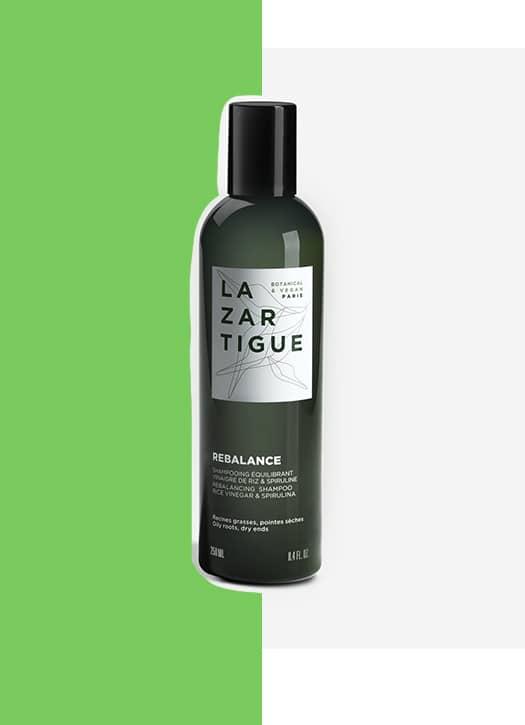 The promise. The perfect shampoo when the roots are oily and the ends are dry . Thanks to its composition enriched with rice vinegar and spirulina, it eliminates sebum and impurities from the scalp and improves the hydration of the hair fiber by regulating the water exchanges of the cells.
Why are you going to love it? For its 94% natural composition, its delicious scent of mint and orange and its recyclable bottle.
Result: airy, hydrated hair, without heaviness.
Rebalance balancing shampoo, Lazartigue , € 19.50
The strengthening mask of Delphine Courteille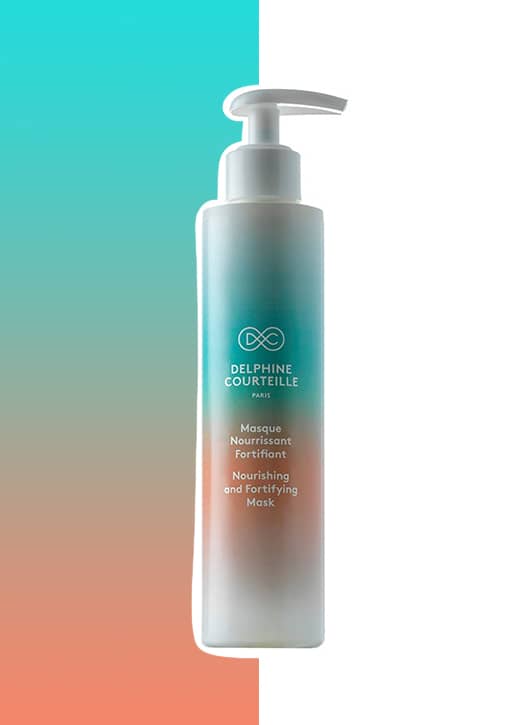 The promise. We no longer present Delphine Courteille , the famous studio hairdresser who has worked with the greatest photographers such as Ellen Von Unwerth or Terry Richardson and received in her intimate salon, near the Concorde, celebrities such as Sofia Coppola , Maïwenn or even Gisèle Bundchen . After 4 years of research, it offers us a 97% natural fortifying mask with active ingredients such as organic apricot oil rich in vitamin E and organic sunflower seed extracts: a mix of active ingredients that will nourish, hydrate and strengthen the hair without weighing it down.
Why you will love it ? In record time, it stimulates hair growth , heals lengths battered by stress, pollution, food… In short, our daily lives.
The result: beautiful, supple and shiny hair without frizz with a subtle delicious scent of bitter almonds.
Nourishing fortifying mask with bitter almond, Delphine Courteille , € 50
T3 ID Curl made-to-measure curling iron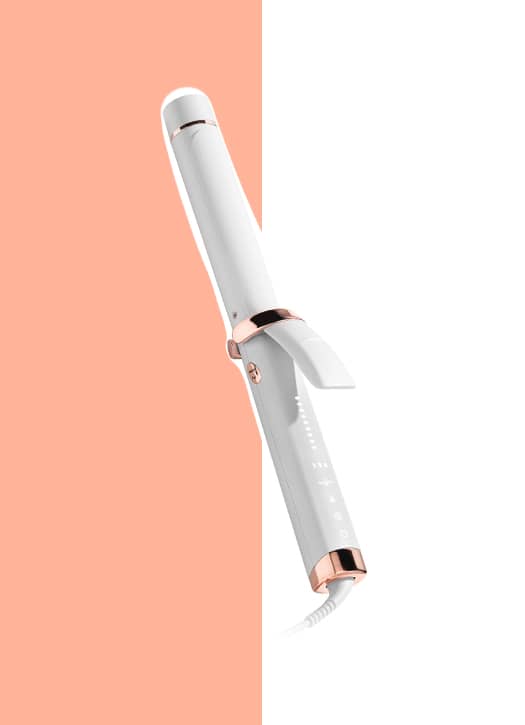 The promise. Perfect for a tailor-made hairstyle or to give shape to a blow-dry done the day before, this curling iron , with a high-tech ceramic body, allows you to automatically adjust the heat according to the quality of the hair.
How? 'Or' What it market ? You enter your capillary profile and the device automatically selects the ideal temperature. With 9 heat settings, it's really tailor-made to preserve the health of the hair .
Why are you going to love it? In one stroke, without damaging the hair, it gives a nice movement with beautiful curls that last.
Result: a sublime wavy , with smooth, shiny and frizz-free hair.
Curl ID, T3 , 245 €
Aveda day moisturizer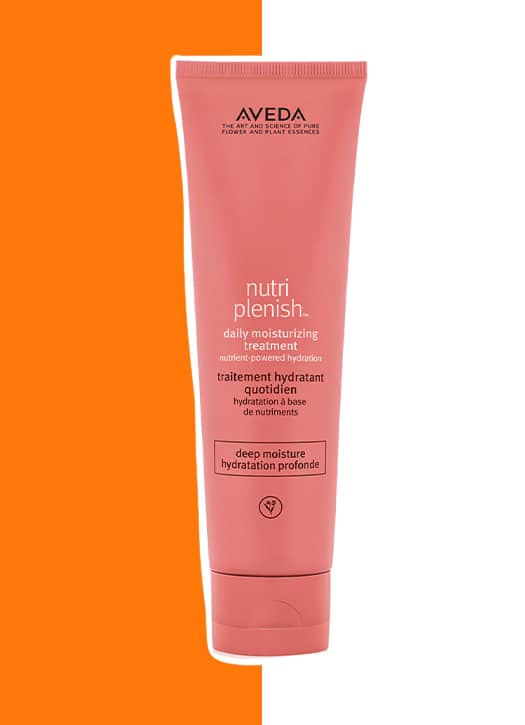 The promise. Inspired by the moisturizing benefits of skin care, the leave-in day cream from the vegan and clean Nutriplenish range by Aveda offers dry, dull and damaged hair a real, highly nutritious daily care. His magic formula? A homemade superfood complex of pomegranate oil , coconut and mango butter rich in fatty acids and omega-5.
How it works ? It is used on damp hair to style them gently or on dry hair to enhance them. It is simply applied as a moisturizing face primer, over the entire length of the hair.
Why are you going to love it? With an express and effective routine, it nourishes and protects the hair on a daily basis.
Result: healthy, shiny, soft and frizz-free hair.
Nutriplenish daily moisturizing treatment, Aveda , € 36
Christophe Robin's regenerating serum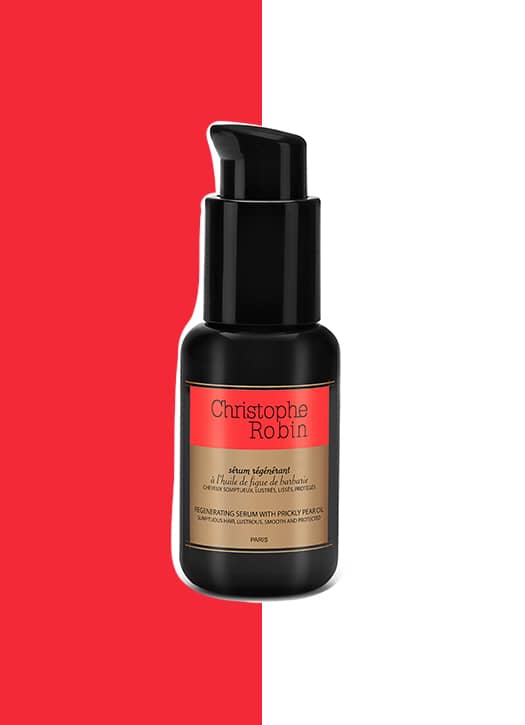 The promise. With powerful active ingredients at 94% of natural origin including prickly oil rich in omega and amino acids, tucuna butter packed with fatty acids and carotene , this new serum regenerates and strengthens the hair from within and prevents the appearance of split ends and frizz.
Why are you going to love it? With a very small amount on the lengths, it sublimates the hair and strengthens it while leaving a good clean smell.
Result: sumptuous, supple and shiny hair.
Regenerating serum with prickly pear oil, Christophe Robin , € 43
Also discover the new responsible brands for hair and the secret address of hot girls when they wake up .