Her name may not be very familiar, yet Leïla Menchari enabled all the Parisiennes fashion-horses to dream during 35 years. Until 2013, she was the one who imagined, drew and conceived the incredible window-displays of the most famous luxury house in the world—the one and only Hermès.
The Grand Palais pays homage to the playful and baroque universe of the 90 year old artist, during a fascinating and free exhibition (freebees don't happen every day at  Hermès) : « Hermès à tire-d'aile - Les mondes de Leïla Menchari ».
This is the story of an intense encounter between the scintillating oriental culture of the Tunisian creator and the ultimate luxury of the Parisian saddler and leather goods maker. A dream-like universe worthy of the 1001 nights, where she installed four times a year in the mythical boutique of the 24, Faubourg Saint-Honoré.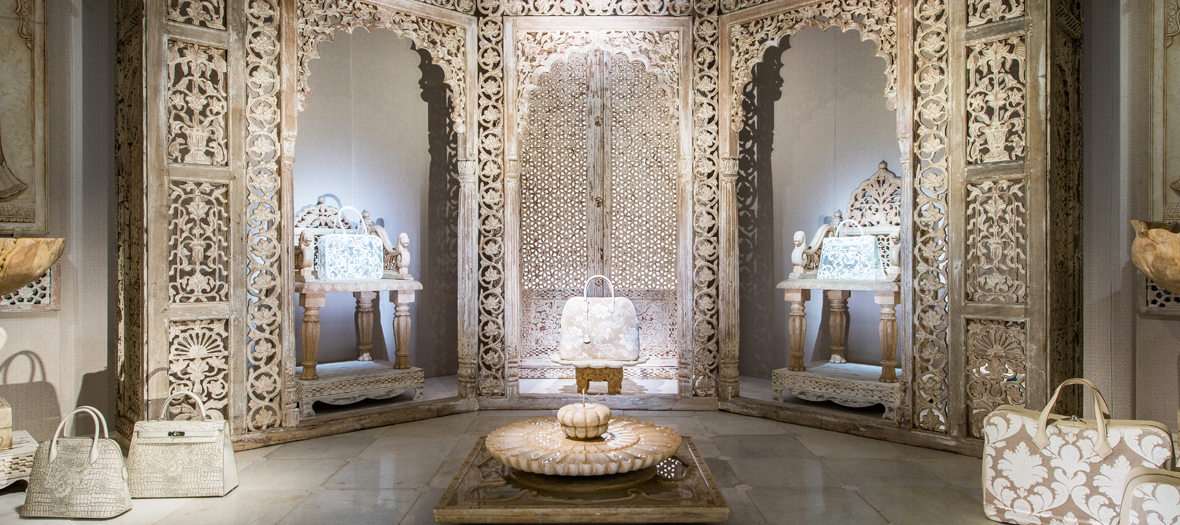 During a course of eight playlets, the visitor discovers and rediscovers these amazing decors: Pegasus coming out of a precious rock, the fairy tale cavern of Ali Baba, a fabulous articulated iron horse, an Egyptian temple in ruins… An ultimate moment of elegant fantasy for all the big children sleeping inside each fashionista.
Fun fact: utmost in terms of the alchemy between the two universes and their mutual confidence, the president of Hermès, Axel Dumas, even affirms that: « Never has anyone asked to see the window-displays before the curtain is raised» !
« Hermès à tire-d'aile - Les mondes de Leïla Menchari ». Until the 3rd of December 2017 Grand Palais – Galerie Sud. Free entrance. Every day from 10am to 8pm, late night on Friday and Saturday until 10pm. Closed on Tuesday.