The spirit: Parisian glam' at its best. Chic, warm and super intimate, this darling boutique hotel, nestled at the heart of the Latin Quarter, pays homage to the spirit of Paris: its lights. Lanterns, streetlights, all the lighting fixtures of the capital are omni-present: as decorating elements in the rooms, in photographs on the hall walls. Brilliant.
The room to book: Room 53 with its 50 shades of gray displayed from the carpet to the sheets on the king size bed, bathrobe, slippers, coffee machine, Italian shower. Last but not least, not one, but two terraces with views on the roofs of Paris. For the rest, use your imagination. Do not disturb.
Hello, room service ? When you wake up: viennoiseries, tartines, jams, cereals, tea, coffee (19 €). The rest of the day: burgers (16€), salads (16€), beef tartare, melt in your mouth chocolate (9€) and glass of  wine (9€).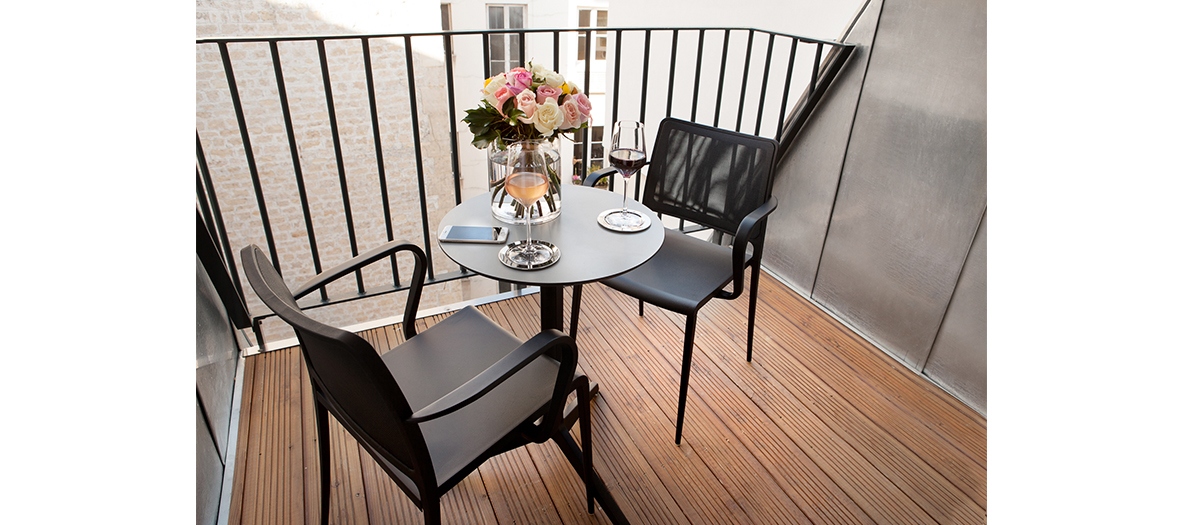 The extra touch: The super bonus is an indoor pool (the only one in the 5th arrondissement) with mosaics, located in a superb freestone vaulted cellar, with hammam to hang out with your darling.
Tops also, a smartphone is available in each room for unlimited calls towards Europe, the US and Canada. You can also use it to book your room service ahead of time and have access to 4G for foreigners.
Starting at 280 € per night.
Also discover The Hoxton, the new hip hotel in the Sentier.