Gisele, Brazilian tops and other Californian mermaids don't have a monopoly on the sport that sculpts a bikini body! Parisians can also succumb to the madness of paddleboarding ! You still have to know this secret spot to be able to practice it.
A unique nautical club
Count a bike ride through the Bois de Vincennes or 8 stations from Charles de Gaulles Etoile by the RER A and three minutes walk.

You have landed on a wild island where Le Grand Huit , a unique nautical club, has taken up residence.
The concept ? Stand on a surfboard while moving with a paddle. The goal being, of course, not to fall into the water. Taking a dip is not the sea to drink: the water from the Marne is certified and verified to be " swimmable ".
A world number 1 teacher
Among the passionate teachers: Arthur Arutkin , ranked number 1 in the world in 2018. All introduce the art of stand up paddle , the time of a two hour walk on the Polangis canal , surrounded by weeping willows and kingfishers in a paradise of vegetation.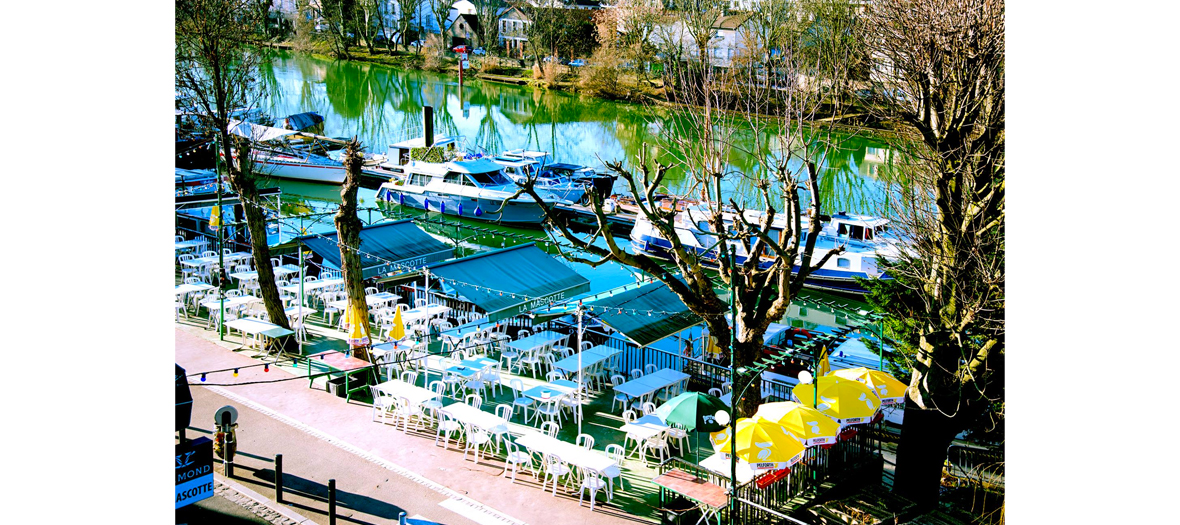 Dress code: a cap, bare feet and a swimsuit. UV top recommended if you fear the sun. We lend you the vest, which is compulsory.
And after ?
To complete the bucolic parenthesis, extend with a picnic and a tanning session in this calm and green paradise, unless you prefer to have a good meal at the Mascotte or one of the adorable taverns on the banks of the Marne , just on the other side of the island, to complete the holiday atmosphere.
€ 29 per 2-hour session to be booked online on Saturday and Sunday. Possibility of a group walk during the week to be scheduled on request at 06 08 25 74 91.
The big Eight
1 quai Gabriel Péri, Joinville-Le Pont
Also discover the 9 sexiest spots in Paris Plages and The best outdoor swimming pool in Paris.