It is the new hotel mostly awaited by Parisian hipsters. After hitting full marks on three establishments in London and Amsterdam, The Hoxton makes the sentier swing.
Settled in an 18th century mansion, this monumental and cosy location offers 172 rooms, 15 magnificent staircases, a sublime hardwood floor from Hungary, and of course the luxuriously natural courtyard displaying light stones and comfy seats. Don't miss the casual and smart decoration: 1950's furniture, huge velvet chairs, winter garden, glass roof…
Let's eat! The Rivié brasserie offers a refined and very frenchy bill of fare with rib steak, prepared mushrooms on slices of bread, poached eggs, cod and tasty veggies for the twigs… (€XXX). The whole spot being steered by friendly hipster-style staff in tee-shirt, beards, tats and a British accent. don't forget to have a look upstairs at the Jacques' Bar, the hotel's speakeasy offering the craziest cocktails.
We love: to spend a passionate night reaching heaven inside one of the rooms straight out taken from a 50's movie with pop telephone, vintage radio, leather headboard and copper plumbing.
The ace in the hole? The finest selection of novels to devour all tucked up under a smooth blanket : Sagan, Pagnol, Foenkinos… just like at home, even better.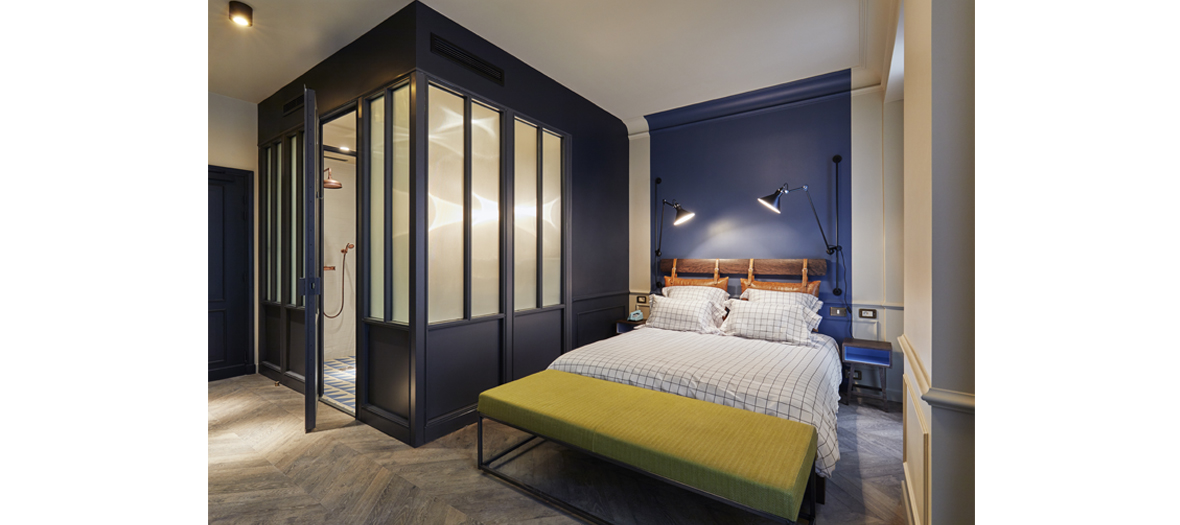 Rooms from Shoebox category starting €99, Cosy category starting €149.
Discover also 9Confidentiel, a gem boutique-hotel signed Starck in the Marais.