Cock-a-doodle Doo ! What are the top summer swimsuits to absolutely afford? With ultra-desirable pieces made in Brittany, Pays de la Loire, Auvergne Rhônes Alpes and Normandy, Le Slip Français , always keen to ensure local employment continues, has it all. Anthology.
A beautiful white jersey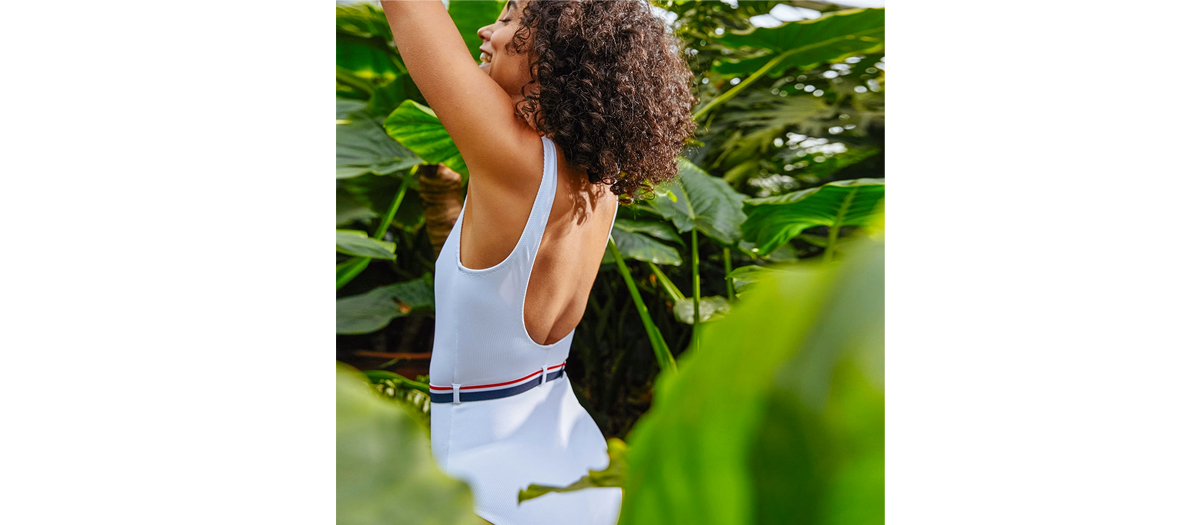 For who ? The beach-obsessed with elegance.
Why you are going to like it. Very chic, this white one-piece is unanimous with its tricolor belt which ideally marks the waist. Another heart asset: its naturally perfect shape that matches all body shapes and bust sizes… In short, the ideal piece to wear with small denim shorts for a boat trip or lunch at the beach.
L'Azur jersey : 135 €
A sporty bikini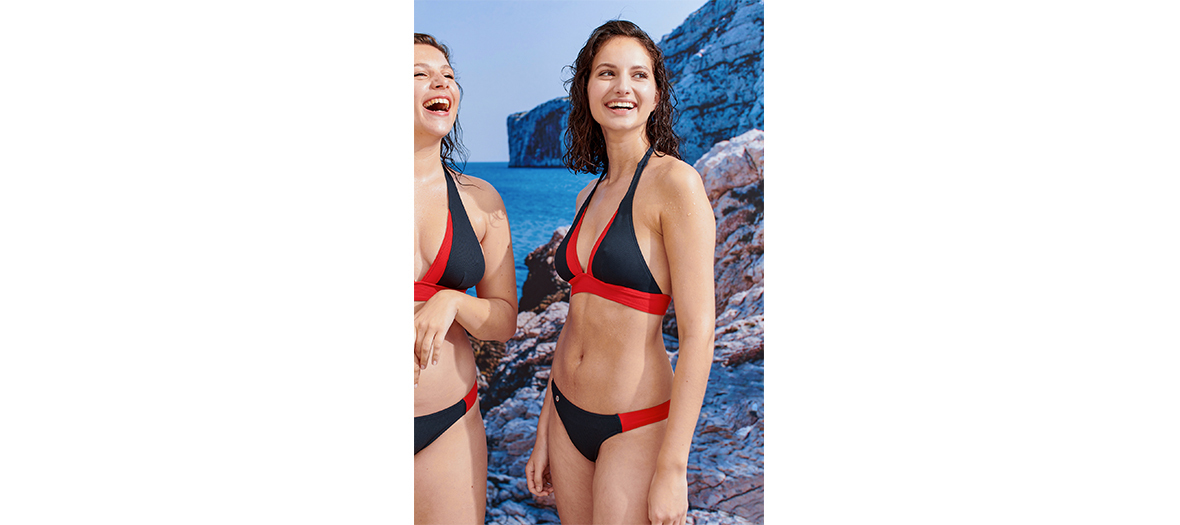 For who ? Hyperactive sirens.
Why you are going to like it. This model in blue and gun red polyamide is displayed as the perfect piece for surfers, beach volleyball players and other active girls who do not want to give up the idea of the bikini while remaining comfortable and with a rigorous support for the sport. beach. The stylish alternative? Their ultra shapely white triangle La Marée , sublime and furry for long swimmers!
H aut La Dune : € 70. Haut La Marée : 56 €. Low The Bay : 60 € .
A stylish triangle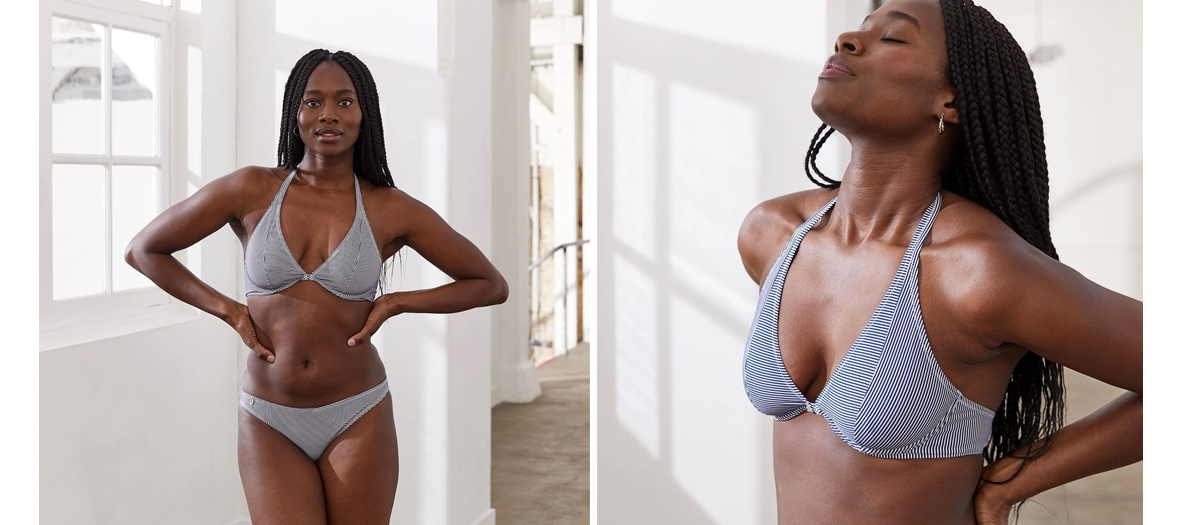 For who ? The neo-BBs.
Why you are going to like it. After the obsession with gingham, the sailor print is making a comeback for the best effect. Especially when it is displayed on a pretty little two-piece that makes you want to hum Shells and crustaceans . But this little triangle scarf has more than one trick up its sleeve and is more sophisticated than it appears: its polyamide and elastane frame camouflage a super keeps the air of nothing.
Haut La Bourrasque : 64 €. Low La Ouragan : 48 €.
A vitamin two-piece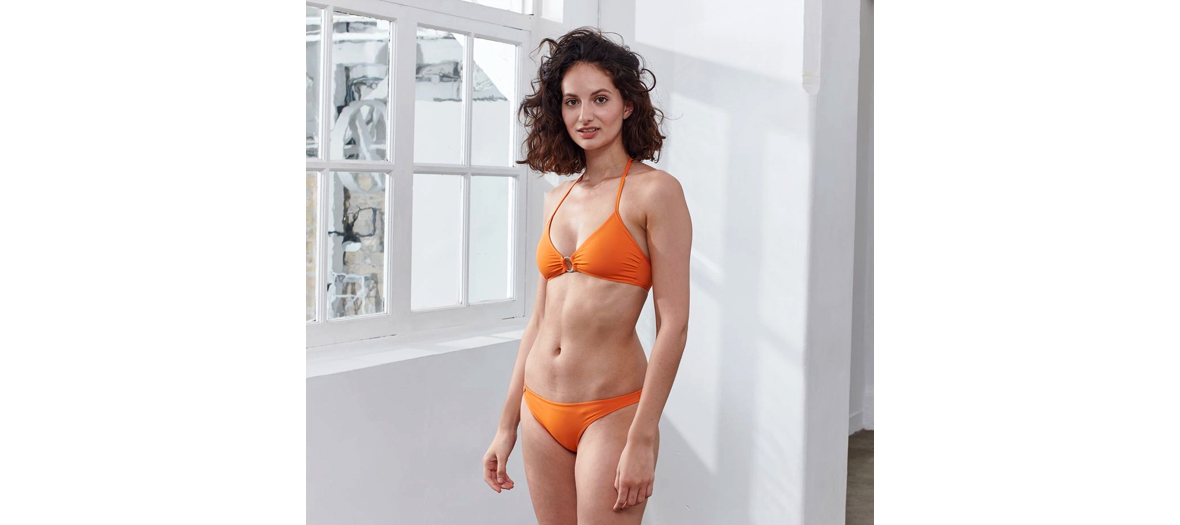 For who ? The eco-girls.
Why you are going to like it. The particularly flattering shape of this triangle sublimates the breasts better than all the others, and its solar color ideally enhances the tan. But the ultimate heart asset of this lovely bikini is above all its recycled polyamide jersey fabric Q-Nova. Ecolo is chic!
Top La Frégate : € 56. Lower Anchorage : 48 €
A two-tone neckline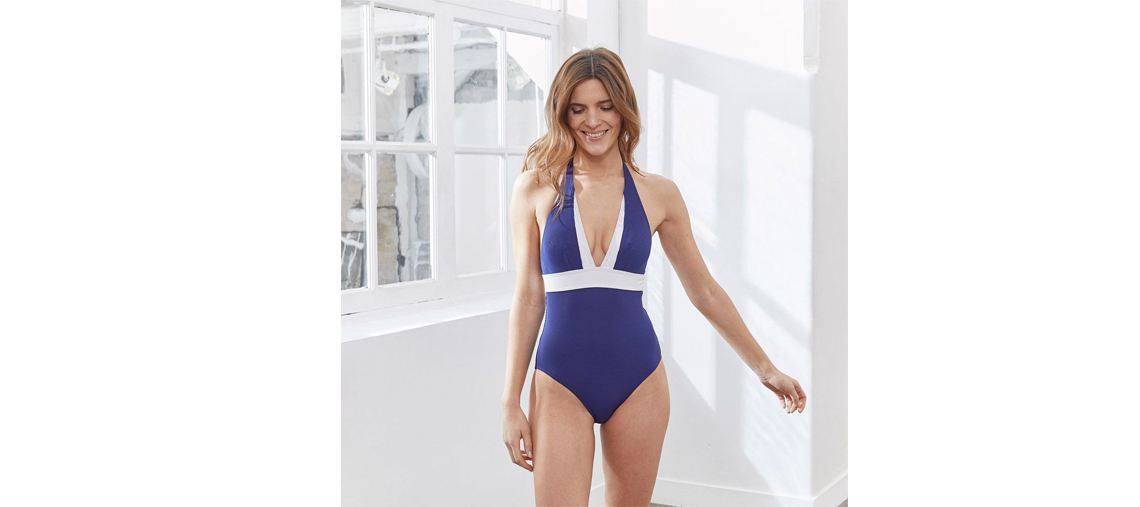 For who ? The followers of " less is more ".
Why you are going to like it. With a pretty neckline and a perfect cutout, this white and indigo swimsuit showcases pretty shapes just right… while naturally camouflaging the imperfections of the bottle. Its core asset? Its rib knit texture in polyamide / elastane material which provides a textured style and real support.
La Béa jersey : 135 €.

A new basic for guys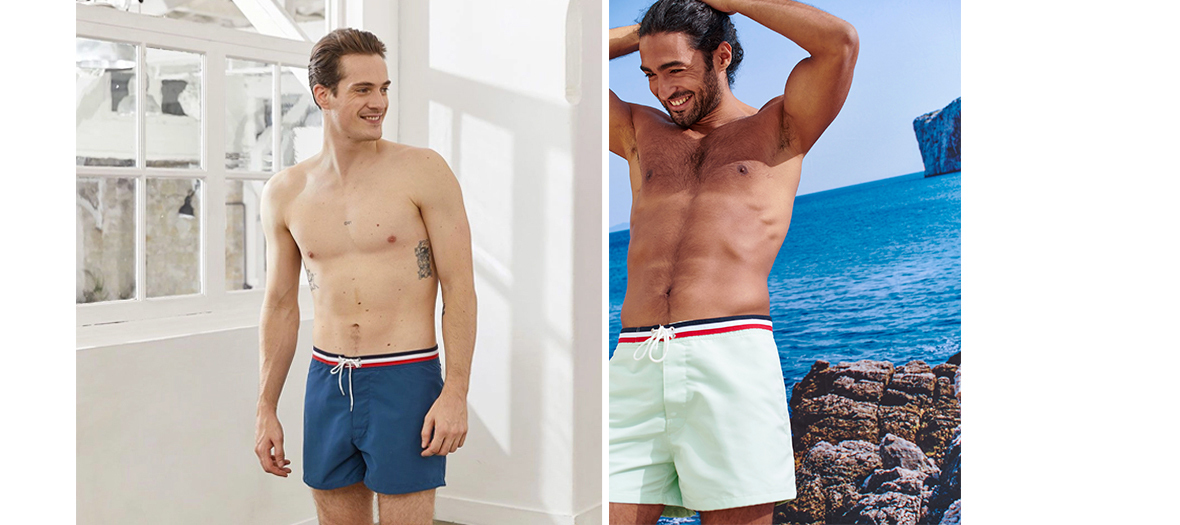 For who ? Your lover, brother or BFF always looking for a simple but stylish swim trunks.
Why you are going to love it… and them too! It's the perfect new basic (super fast drying, premium canvas, hook-and-loop closure) with the added dose of cool that makes all the difference. This neo-classic is displayed in eco-responsible New Life recycled polyester. Another kif, its gorgeous colors: a beautiful blue for the eternal classics or a sublime mint on black or dark skin ...
Captain's jersey peacock blue or mint : € 100.
Find the entire collection on www.leslipfrancais.fr