Who would have thought that Parisiennes in the know, perennially wearing a white tee-shirt and grey cashmere, would suddenly feel passionate about a brand whose DNA is based on busy and colourful African motifs? Well, Maison Château Rouge came along and changed things around.
Now all the fashion editors and trend setters are wild about the wax collections of this young "made in Paris" label that had the hindsight to leave old clichés by the wayside and to mix Afro culture and contemporary cuts. Result, tee-shirts inspired by American football shirts (85€), oversized shirts (120€) as well as pretty skirts that come from fabric sellers run by the African diaspora in the area.
In just a few months, the label launched by brothers Youssouf and Mamadou Fofafana has imposed itself amongst the new designers to follow and collaborations with other trendy brands latched on (leather goods with RSVP, Breton bonnet with Béton Ciré…). And in the running, Maison Château Rouge has opened its own concept-store on rue Myrha with a selection of fanzines linked to Africa, craftsmanship decoration objects and of course the ubiquitous bissap juice with hibiscus flower, super popular in Senegal and in Guinea.
Crowning achievement, you can find a selection of pieces from the new collection at Galeries Lafayette Haussmann pegged to the event Africa Now dedicated to the emerging African scene (until the 26th of June 2017).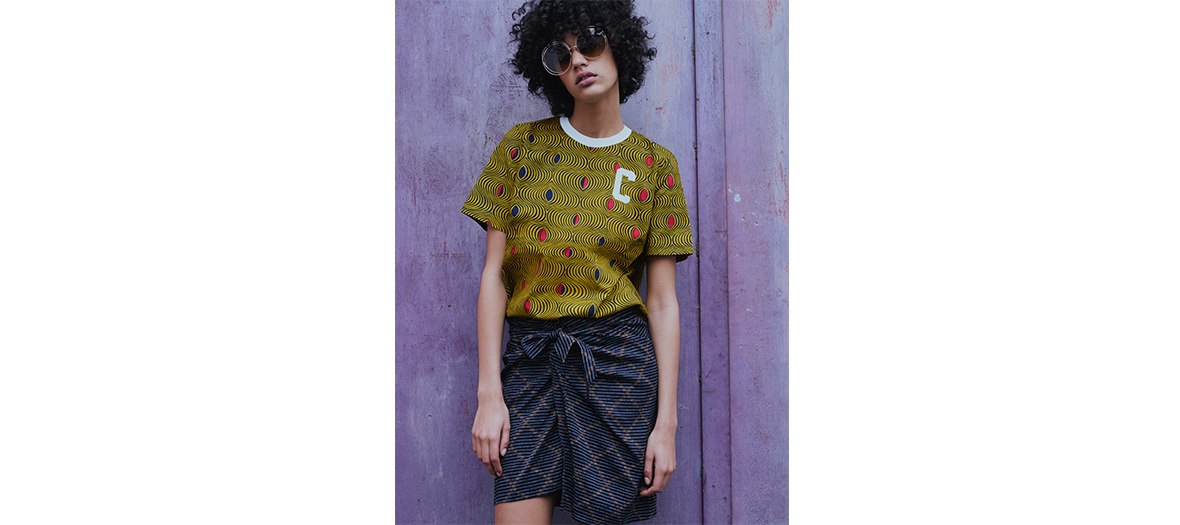 Also discover the Marché Nor, dealer of second-hand clothing and ethnic chic decoration.